tech2 News StaffJun 22, 2018 20:48:31 IST
Seems like 2018 will be loaded with bezel-less smartphones (save for Apple). Despite advancements in bezel-less display technology a lot of users wouldn't getting even more than what brands like Vivo and Oppo have achieved by now. But a new patent that Samsung won just a day ago hints that Samsung wants in on the bezel-less trend too and could be looking at display technologies far beyond the Galaxy S9's.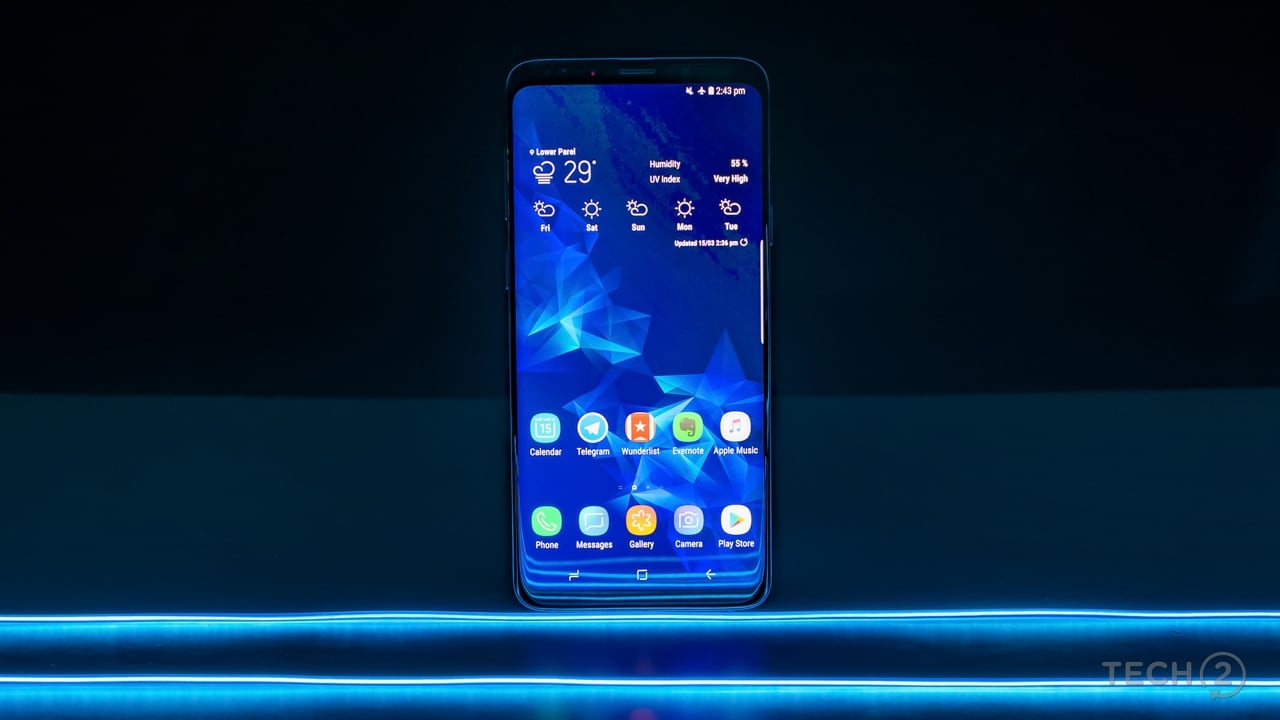 The Samsung Galaxy S9 Infinity display. Image: Tech2
Samsung seems to have figured out a way to beat the technical issues that might come up due to extra-thin bezels.
According to the report by Lets Go Digital, Samsung had filed a patent for its smartphone design on 24 August 2017, which got approved on 21 June 2018 by World Intellectual Property Office (WIPO).
This patented Samsung design has four strips and they can be attached to all four sides of a display. These strips can be made from materials such as metal, aluminium or even patterned wood turning them into customisable and user replaceable accessories as well.
The source points out that a similar design can be applied to TVs, monitors and other devices which have a display.
It further states that a similar design is being used by Huawei which is dust and waterproof, two factors which are not included in Samsung's patent.