tech2 News Staff Feb 28, 2018 13:31:10 IST
While we knew that Samsung is planning to launch its latest flagship the Galaxy S9 and S9 Plus in India sometime in March, the company was yet to settle on an exact date.
Now, Samsung India has started sending out media invites for the launch of the phones at an event in New Delhi on 6 March.
Based on what we had reported earlier, the prices of the Galaxy S9 and S9 Plus were yet to be made official but leaked official documents have revealed the prices of both 64 GB and 256 GB variants of both phones. The 128 GB model does not seem to feature in the found listing which hints that it may not be making its way to the Indian market.
Based on the leaks, the 64 GB variant of the Samsung Galaxy S9 with the model number G960FD will be priced at Rs 62,5000. The 256 GB variant with model number G960FH will be priced at Rs 71,000.
On the other hand, the 64 GB version of the Galaxy S9 Plus with G965FD will go on sale for Rs 70,000 while the 256 GB variant with model number G965FH will be priced at Rs 79,000.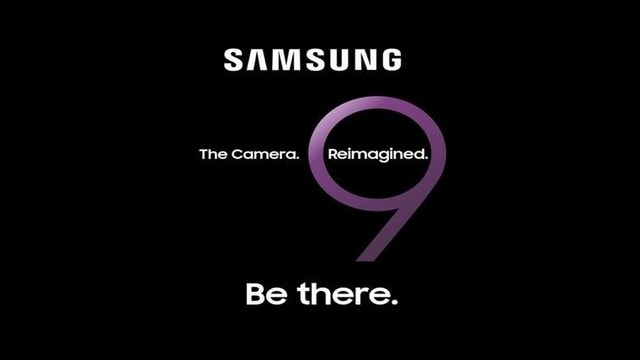 We are yet to know when the Galaxy devices will start shipping to customers, but Samsung could be expected to time that alongside its global shipping date which is said to be 16 March.
The Galaxy S9 and S9 Plus which come with new dual aperture cameras and Samsung's latest Exynos SoC can be pre-booked for Rs 2,000, which later gets deducted from the final bill. The pre-bookings are available only on Samsung's e-commerce portal and can be accessed here.
Tech2 is now on WhatsApp. For all the buzz on the latest tech and science, sign up for our WhatsApp services. Just go to Tech2.com/Whatsapp and hit the Subscribe button.