FP Studio Jun 13, 2018 17:46:01 IST
Xiaomi's reign in the budget space is being challenged yet again. The challengers have done their homework and are more than ready. RealMe, a young and online-only phone brand, is bringing in the disruption. The budget space is no longer about cutting corners and justifiable trade-offs. The fierce competition between Xiaomi and RealMe is pushing the envelope for a budget smartphone. Most importantly, it has put Xiaomi in a spot.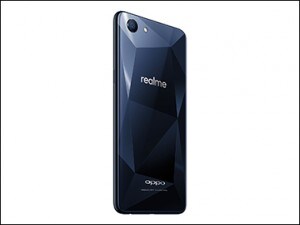 That's why you'll see the spirited wordplay from Xiaomi over social media with its "Real You" campaign. This is indeed surprising, for Xiaomi has seldom engaged in such banter, and that too, for a budget smartphone. We've seen a similar banter between Samsung and Apple, albeit over their respective flagships.
It's to be noted that Mi India offers only budget to mid-range smartphones in India.
You have to give it to RealMe for launching its first phone with AI-powered chipset and software optimised to make the best of it. The RealMe 1 launched barely a month ago and made it to the best sellers list. In response, Xiaomi has unveiled the Redmi Y2 to rival the RealMe 1. The new Redmi Y2 features a 16-megapixel AI-selfie and LED selfie light that are claimed to deliver better photos even in low-light situations. Xiaomi is cheekily wording its social and promotional posts poking OPPO's expertise in selfies and beautification software. However, Xiaomi's approach appears to be more of software-based since the octa-core Qualcomm Snapdragon 625 SoC doesn't feature any AI-specific module.
Meanwhile, the RealMe 1's modest 13-megapixel camera already offers AI-selfie features along with AI Beauty software integration. Final images can be expected to be better. Due credit goes to the octa-core MediaTek Helio P60 chipset that packs a dual-core APU module for powering AI tasks. Besides that, the RealMe 1's Helio P60 can knock the Snapdragon 625-powered Redmi Y2 out of the park in benchmark tests.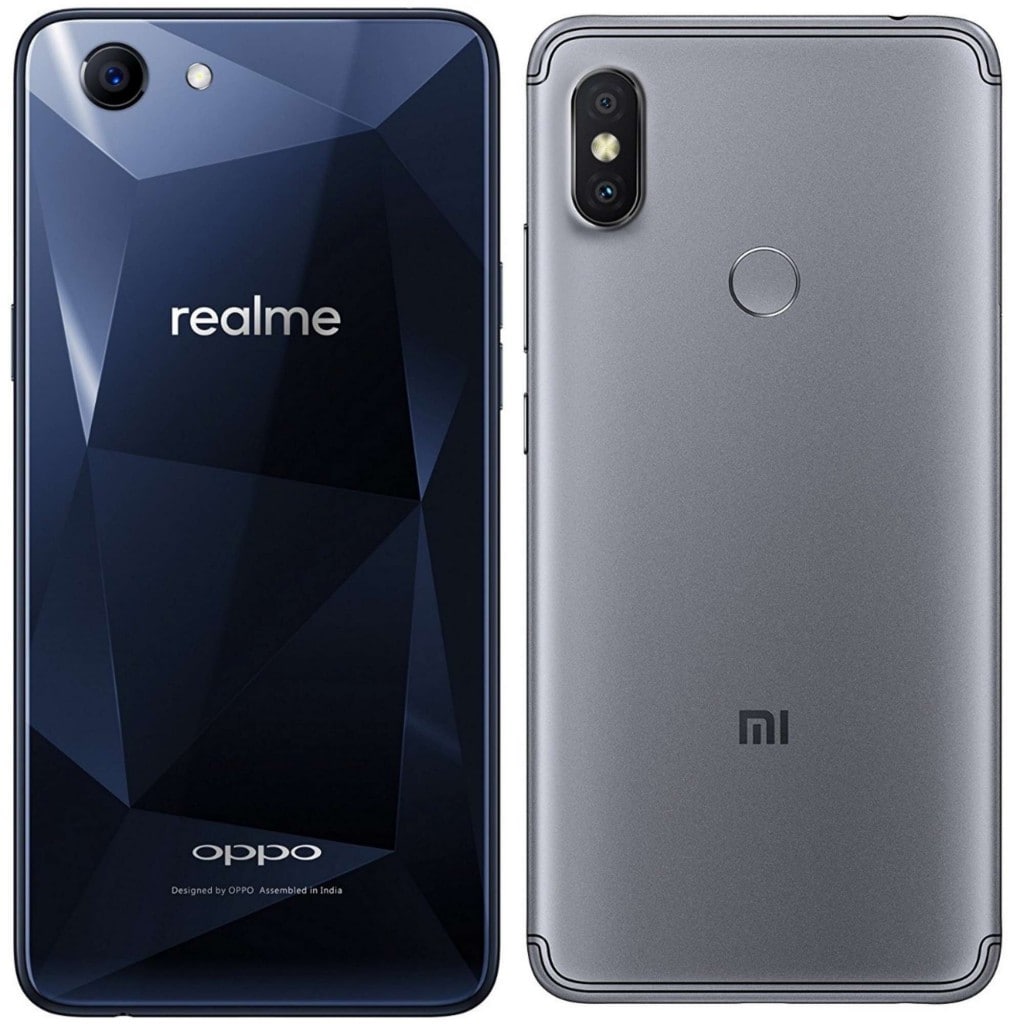 Both phones tease a modern design and screen with 18:9 aspect ratio. However, the real-world experience will set them apart. The RealMe 1's 6" FHD+ screen with 1080x2160 pixel resolution and 403 PPI pixel density is certainly crisper and sharper compared to the Redmi Y2's 5.99" HD+ display with (720x1440) pixel resolution and a 268 PPI pixel density.
Xiaomi Redmi Y2 will sell in two memory configurations — 3GB of RAM and 32GB built-in storage, and 4GB of RAM with 64GB built-in. Meanwhile, RealMe 1 already sells its base model carrying 3GB of RAM and 32GB internal storage. The top model packs 6GB of RAM and 128GB internal storage. RealMe plans to release a mid-tier model with 4GB of RAM and 64GB internal storage. The RealMe 4GB RAM and 64GB ROM variant will sport a CPU P60 processor which makes it the most powerful yet the most cost-effective smartphone in its price segment.
The RealMe 1's primary camera with a 16-megapixel sensor collects accolades as it is one of the best in the price segment. The Redmi Y2 flaunts a dual-camera setup (12MP+5MP) and will have to try hard to prove its mettle in the budget space.
The RealMe 1 packs a 3,410 mAh battery and is aided by AI Battery Management feature that shuts background apps based on app usage patterns. Thereby, it saves some power and lets the phone run longer. Xiaomi Redmi Y2 encloses a 3,080 mAh battery with no such AI-driven power management option.
Finally, one of the key deciding factors is the price. The RealMe 1 3GB+32GB model sells for 8,990 while the Xiaomi's 3GB+32GB Redmi Y2 will retail for Rs 9,999. Also, the Redmi Y2 4GB+64GB model sells for Rs 12,999. While RealMe 1's 4GB+64GB unit is expected to retail at Rs 10,990 on the 18th June, and the Moonlight Silver colour option will be available in limited stocks. The RealMe 1 Diamond Black with 6GB+128GB option retails for Rs 13,990.
Five years ago, you would expect a rather bland-looking excuse for a budget smartphone. Today, RealMe is changing the game by adding the premium-level features in budget segment and not waiting till the same trickle down from the flagships. RealMe did shake things up in a very short span of time without any hype and is committed to taking on the likes of Xiaomi. Irrespective of how cheeky the wordplay over social media turns out to be, both companies are pushing each other to take bold decisions.
While Real You and RealMe enjoy their banter, how about we just stay real?
This article is sponsored by RealMe. 
Tech2 is now on WhatsApp. For all the buzz on the latest tech and science, sign up for our WhatsApp services. Just go to Tech2.com/Whatsapp and hit the Subscribe button.