Aditya MadanapalleAug 24, 2017 20:58:40 IST
NoBroker.in is a customer to customer property portal that saves more than Rs 30 Crore in brokerage charges by removing brokers from the loop. The website has a simple to use minimalistic interface but is driven by a lot of advanced technologies. The data gathered from browsing activities are combined with location information to suggest the cheapest and most appropriate accommodations. Machine learning algorithms automatically extract listing information from images of "to let" signs, and the portal can automatically weed out inappropriate images in the property listings.
One of the most interesting aspects of the site is the Life Score. This is a web application that uses artificial intelligence to figure out how much you can save by simply moving to a better location. The app is particularly useful for users who are renting out an accommodation. Users simply have to feed in their current location and the location of their work place. Then Life Score finds out an accommodation closer to the workplace and shows how much you can save every month in terms of money and time because of the shorter commute, and perhaps a cheaper place available on rent.
To check out the application, I fed in a hypothetical residential location near Banashankari Metro Station, in Bengaluru, and a workplace near Bomanahalli, with a rent of Rs 5,500 per month. Life Score showed me a number of options for accommodations closer to Bomanahalli. It was possible to save 26 hours every month, along with Rs 4,500 by moving to an available accommodation. Apart from time and money, the app also shows how much you can reduce your carbon footprint. I could save 54 kilograms of carbondioxide every month, and Life Score makes this figure easy to understand by showing that it is the equivalent of planting three trees.
NoBroker was able to use artificial intelligence to figure out how much users and cities can save if the entire population was living in the best possible location. For example, residents of Pune can save twelve days a year in commuting, and about Rs 12,000 per year on the individual level. The environmental benefit for the entire city is the equivalent of planting 21 million trees a year. Check out the detailed infographics below, for Mumbai, Chennai, Pune and Bengaluru.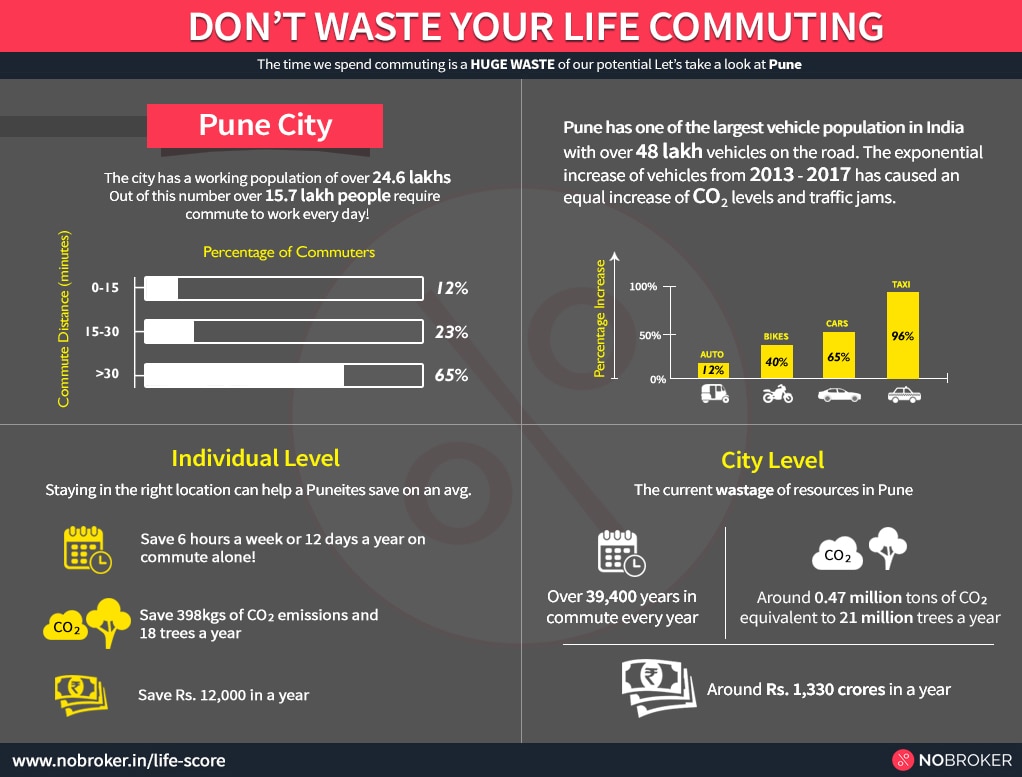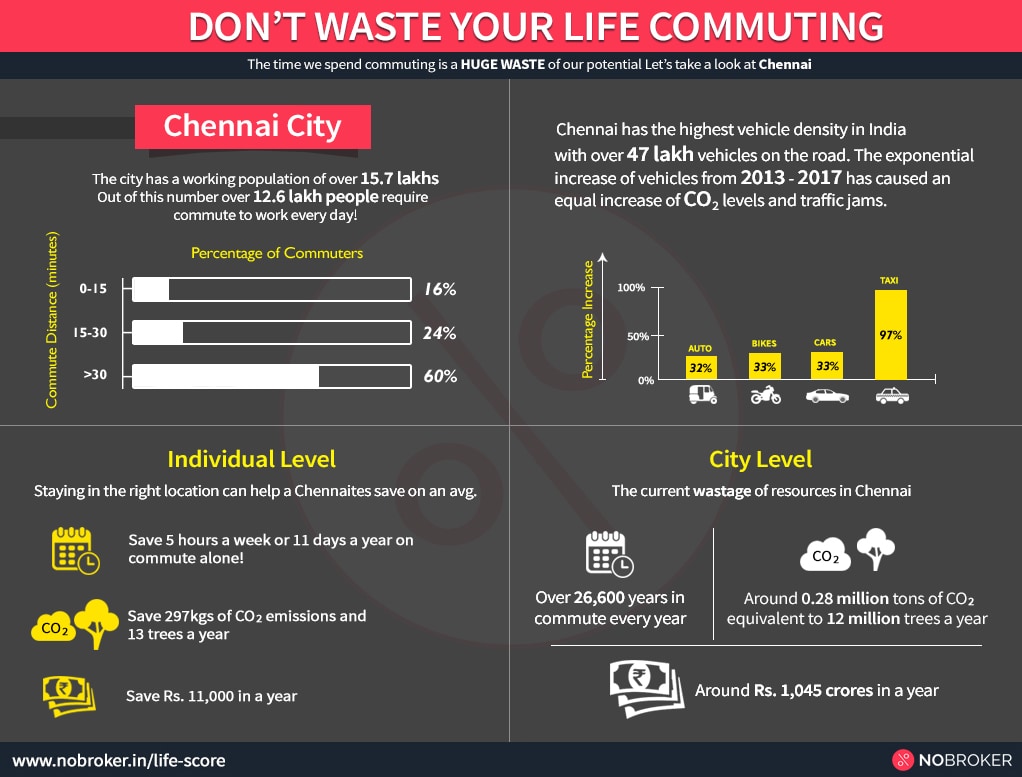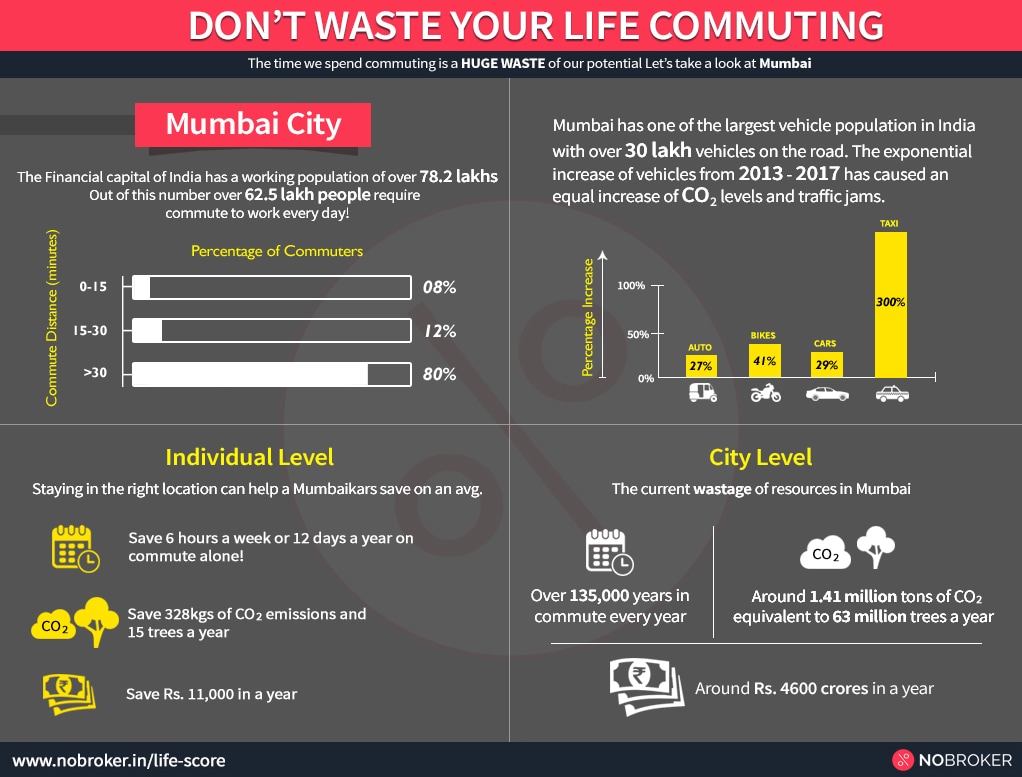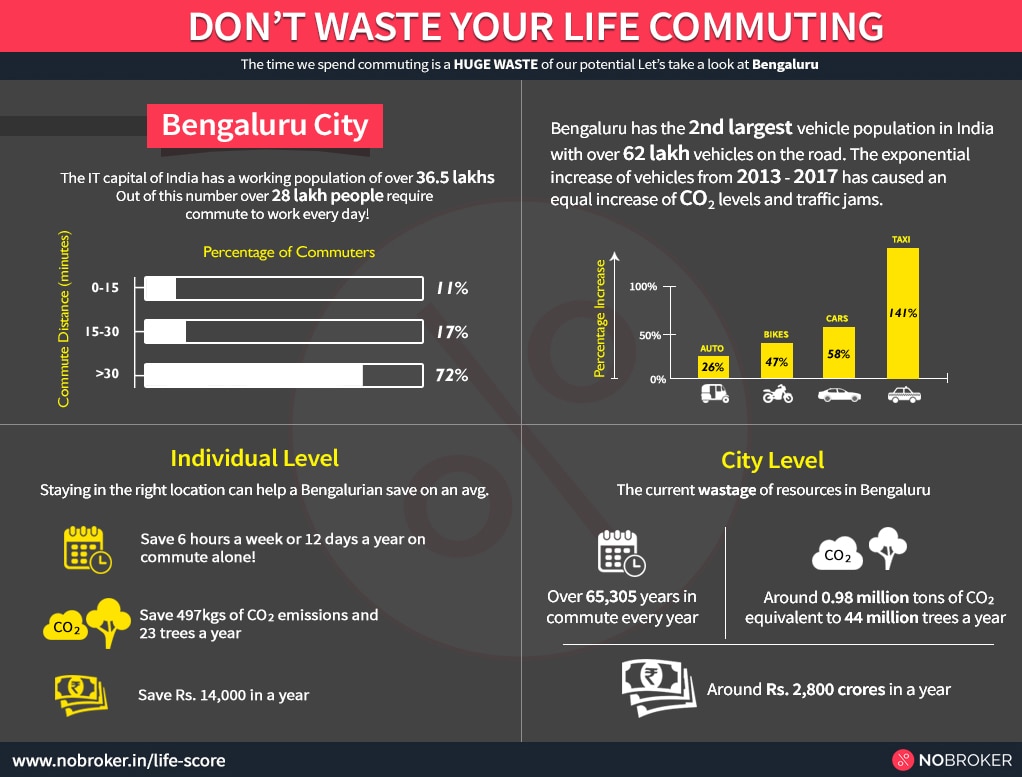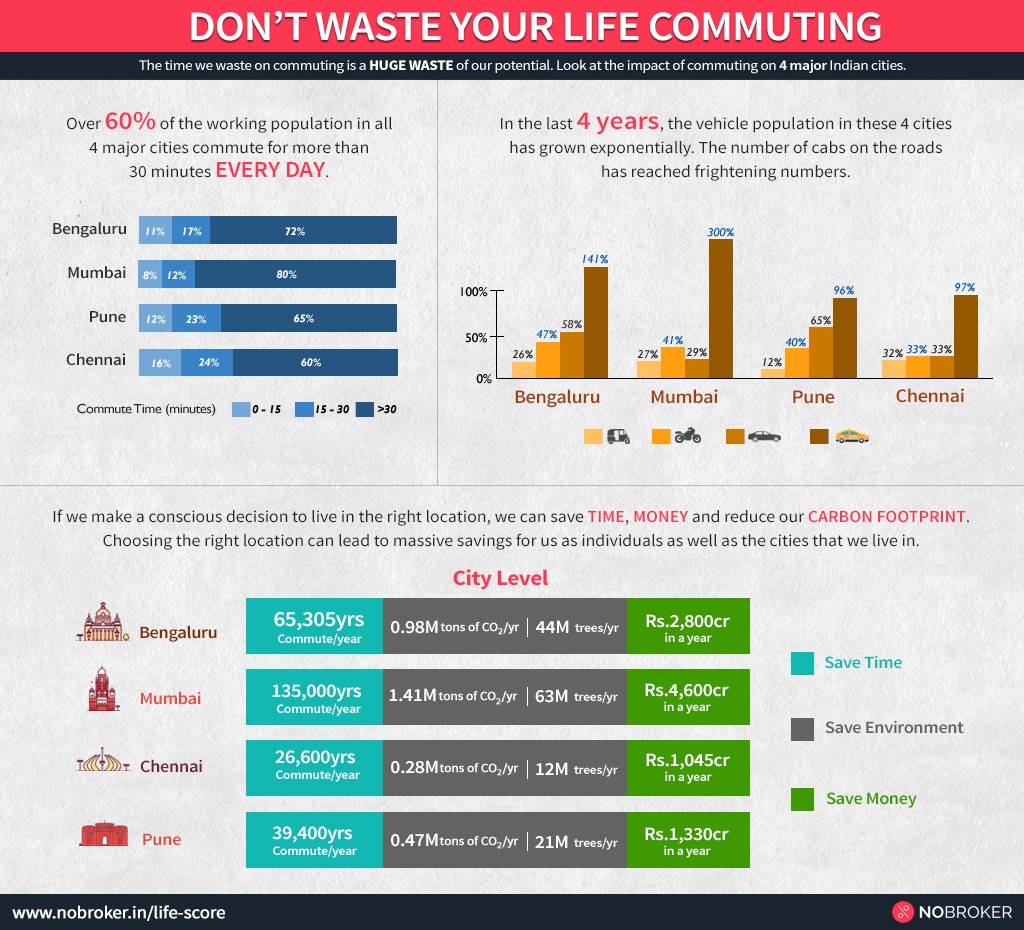 NoBroker.in currently lists properties in five cities around India, these are Bengaluru, Mumbai, Chennai, Gurgaon and Pune. You can get a customised report on how much you stand to save by moving into a better, available location, on the Life Score section of the website.
Find latest and upcoming tech gadgets online on Tech2 Gadgets. Get technology news, gadgets reviews & ratings. Popular gadgets including laptop, tablet and mobile specifications, features, prices, comparison.