01:01 (IST)
00:29 (IST)
Ankit checking out his AR Emojis on the Samsung Galaxy S9
1st look at #GalaxyS9 #ARemojis.
Front camera shoots your selfie and animates your face to 16 expressions. Can customise face, outfit, accessories. Works across all messaging and social media apps. Makes GIF of animation.
Looks way cooler than @Apple animojis. pic.twitter.com/VkaAPcBA0X

— Tech2 (@tech2eets) February 25, 2018
23:38 (IST)
And that's a wrap from the Galaxy Unpacked 2018
23:33 (IST)
Samsung Galaxy S9 / S9+ consumer and enterprise editions to start selling on March 16 in retail stores and you can also trade your older Samsung devices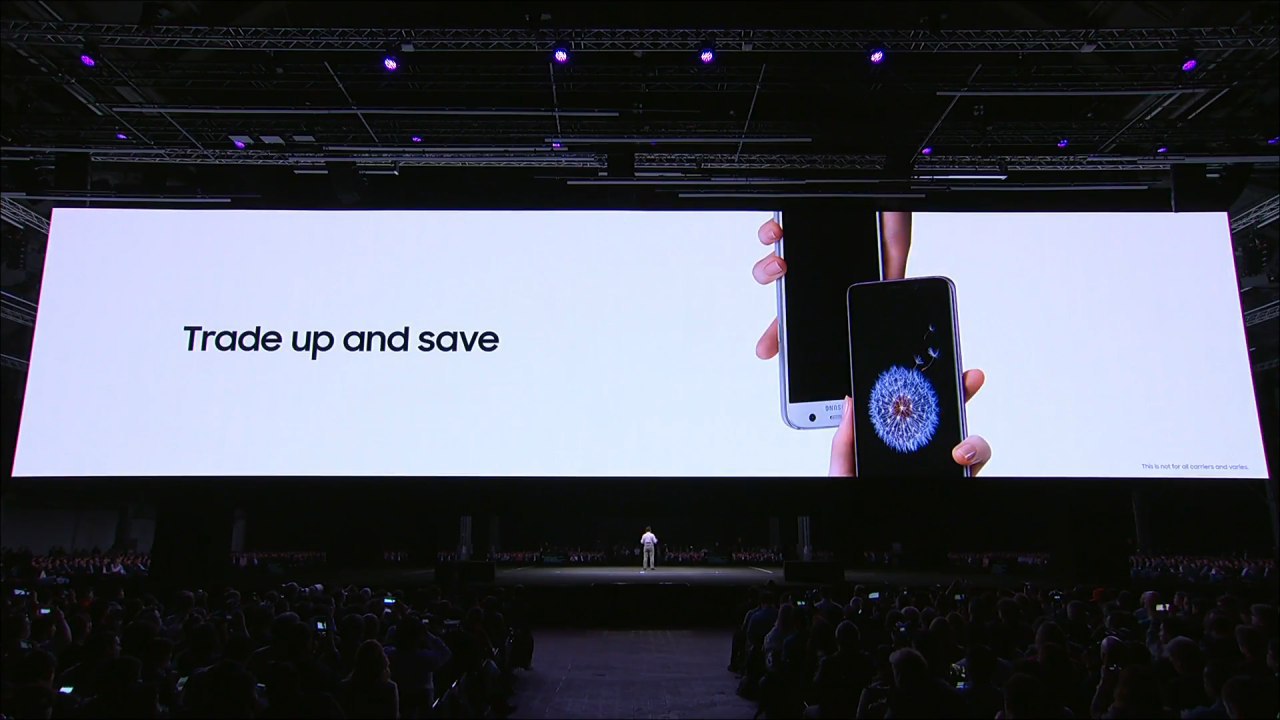 23:31 (IST)
Samsung Bixby 2.0 goals
It will be ubiquitous
It will be personal - understanding and anticipating your needs
It will be open, says Chung
23:29 (IST)
Data Security a top priority
"Samsung Knox is enterprise ready to help with IT managers configure, update and deploy their devices with ease," says Chung.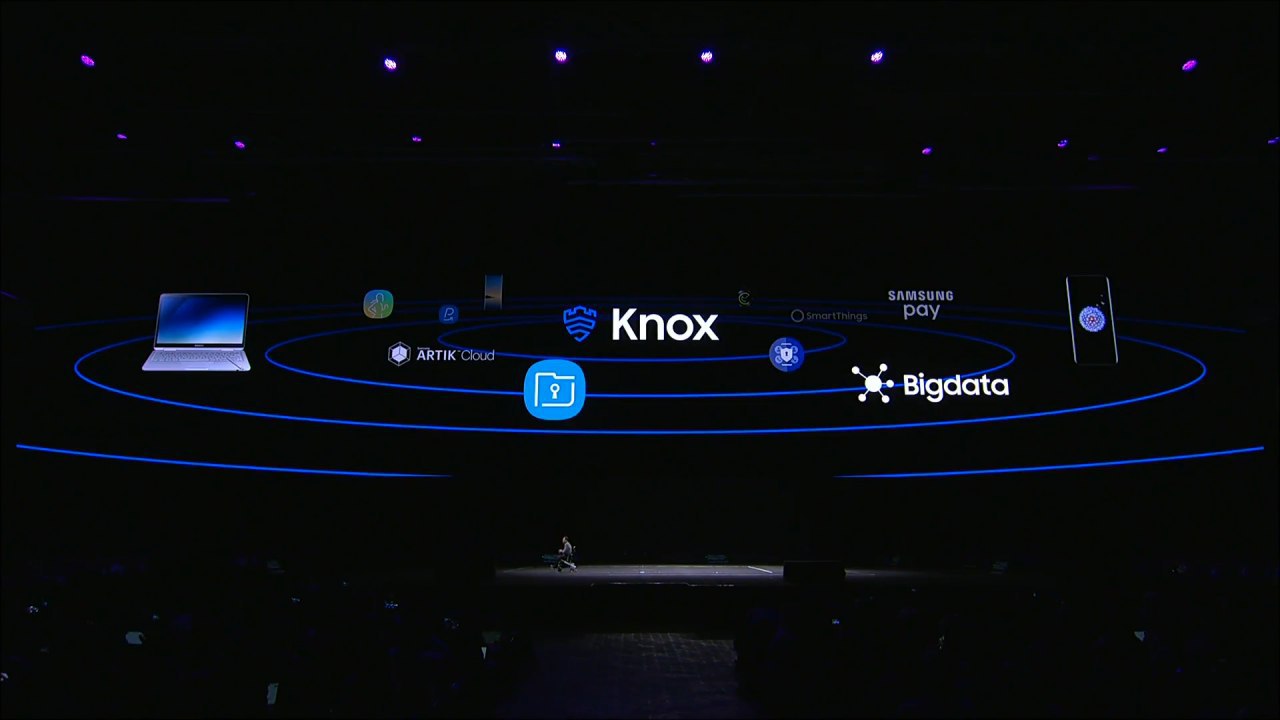 23:25 (IST)
Eui Suk Chung, head of software and AI on stage, to talk about using AI to help you out
"We want to use software to make your user experience more useful," says Chung.
"Samsung Pay is available in 20 markets.
Samsung Health lets people live healthy lives.
Samsung Smart Things has the largest IoT ecosystem under a single umbrella
With Bixby we have an intelligence platform making it easier for you to use your phone the way you want it." says Chung.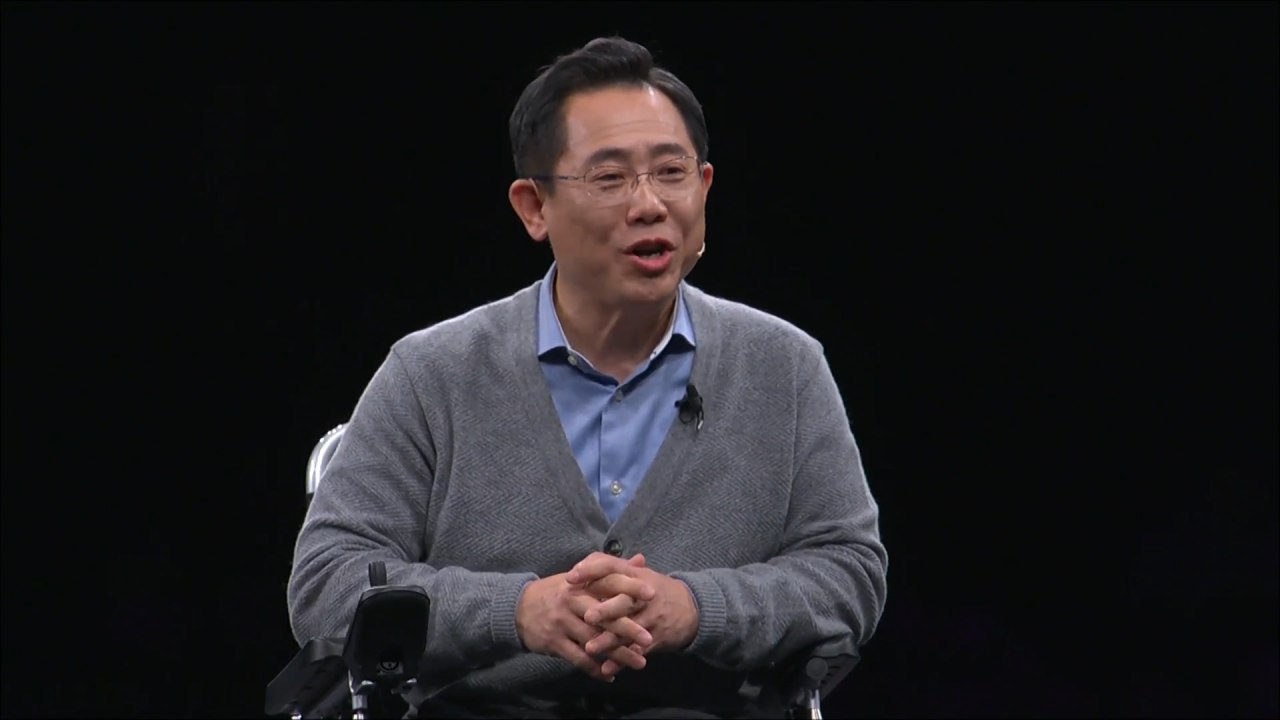 23:23 (IST)
Samsung Galaxy S9 / S9+ features
Samsung will let you pair apps, respond to messages without getting out of the current app, seamlessly switching between tasks (horizontal home screen support), fast wireless charging.-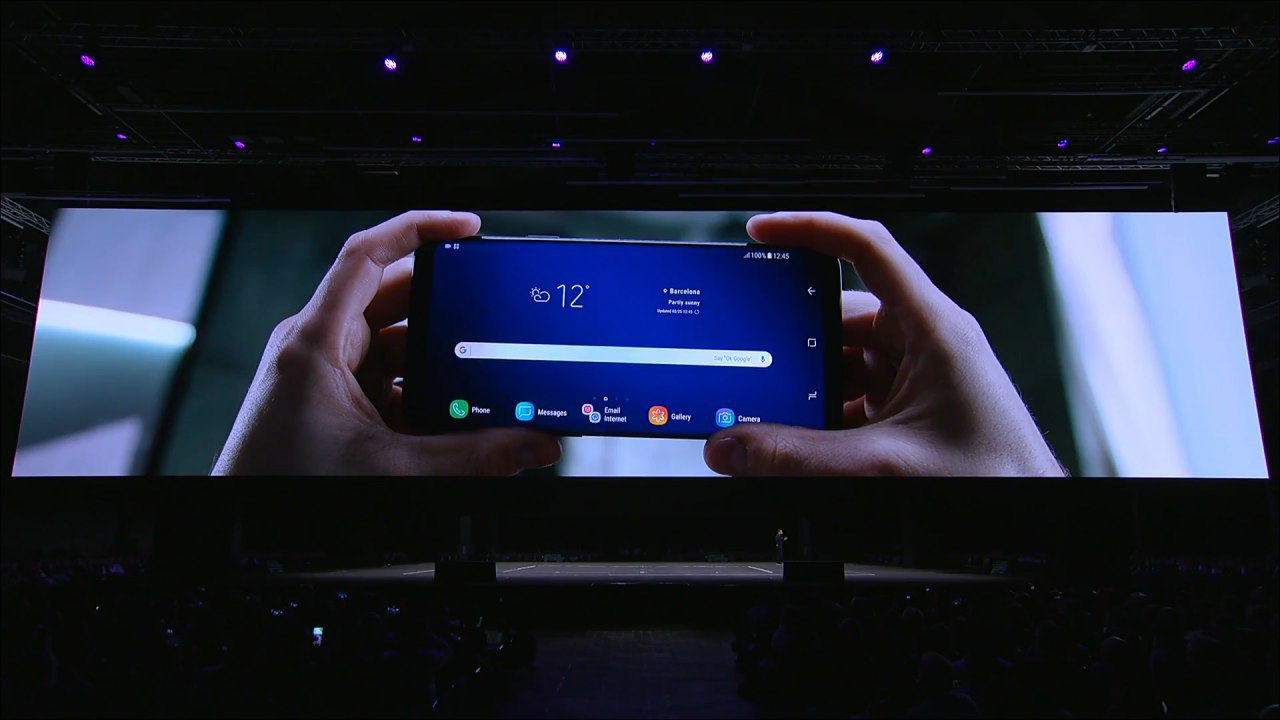 23:21 (IST)
Samsung Galaxy S9 / S9+ will have a 3.5 mm audio jack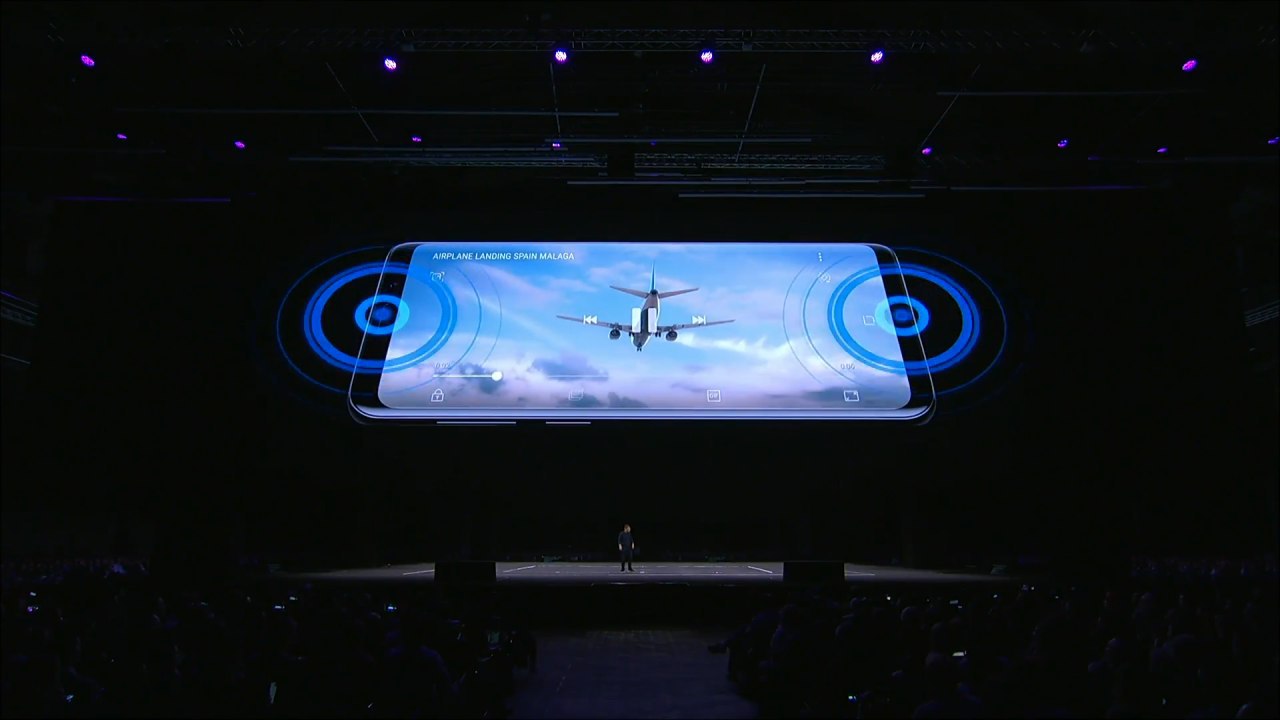 23:20 (IST)
Mark Notton on stage to talk about the display and sound
S9 - 5.8-inch; S9+ - 6.2-inch
18.5:9 aspect ratio
The Galaxy S9 will come with boosted brightness
Galaxy S9 comes with speakers on both sides of the device tuned by AKG and with Dolby Atmos support
23:17 (IST)
Samsung Bixby features
Bixby real-time translate tool will let you translate foreign languages live, just like Google Translate.
Using the Bixby object recognition, you can log your food using Bixby.
Bixby will also let you shop
Bixby will be compatible with Google ARCore
23:13 (IST)
Personalised AR Emojis
Justin and Jonathan are demonstrating live AR emoji chats showcasing how the AR Emojis map to your face. A lot of lag was observed. Samsung has partnered wth Disney for AR Emojis as well.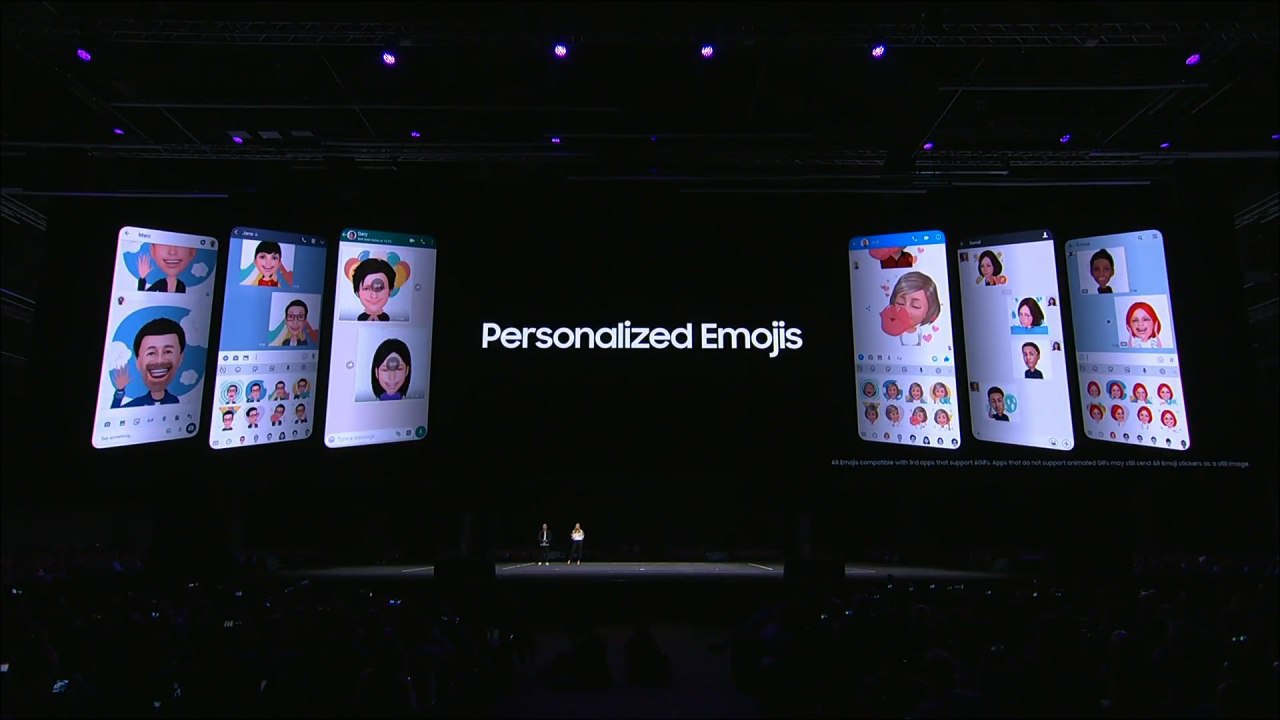 23:11 (IST)
Erin Willis on stage to discuss the AR chops of the Galaxy S9 Camera
Augmented reality will map your facial features and make emojis that look like you. You can do this with both the front as well as rear camera. Jonathan Wong just demonstrated an AR Emoji, where the software got the hair wrong. Now he's accessorising the emoji. This is like taking Bitmoji and adding a lot more personalisation. S9 will generate 18 personalised emojis modelled after you. They are shareable with other friends irrespective of which smartphone they have.
Third party app support is present
23:07 (IST)
Samsung Galaxy S9+ to come with dual cameras
"Galaxy S9+ to come with a tele and wide lens.
Live focus will let you adjust background blur, which can also be done after the fact
The Galaxy S9+ is water and dust resistance so you can take it under water" Wong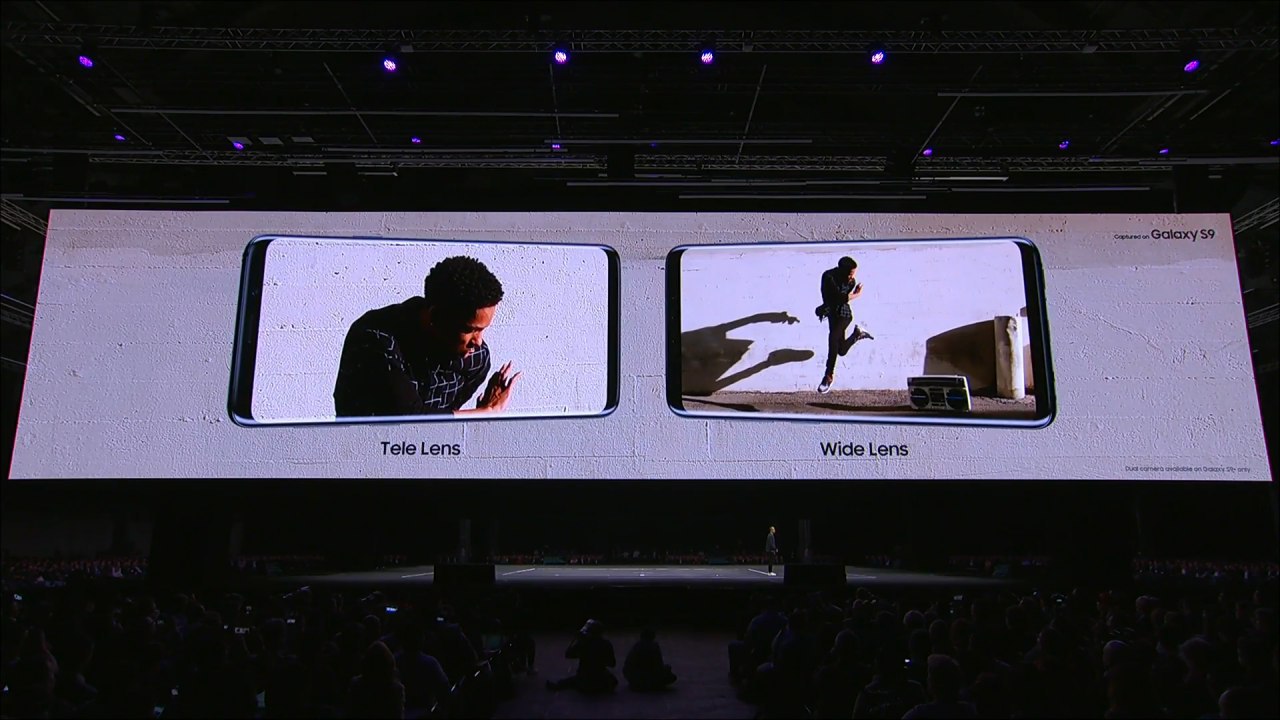 23:05 (IST)
Samsung Galaxy S9 Super SloMo seems to be its really important feature
Samsung is spending a lot of time describing the Super SloMo feature. We get it, it's 960 fps.
Background music will be added automatically, you can also save it in reverse.
Super SloMo videos can also be stored as your lock screens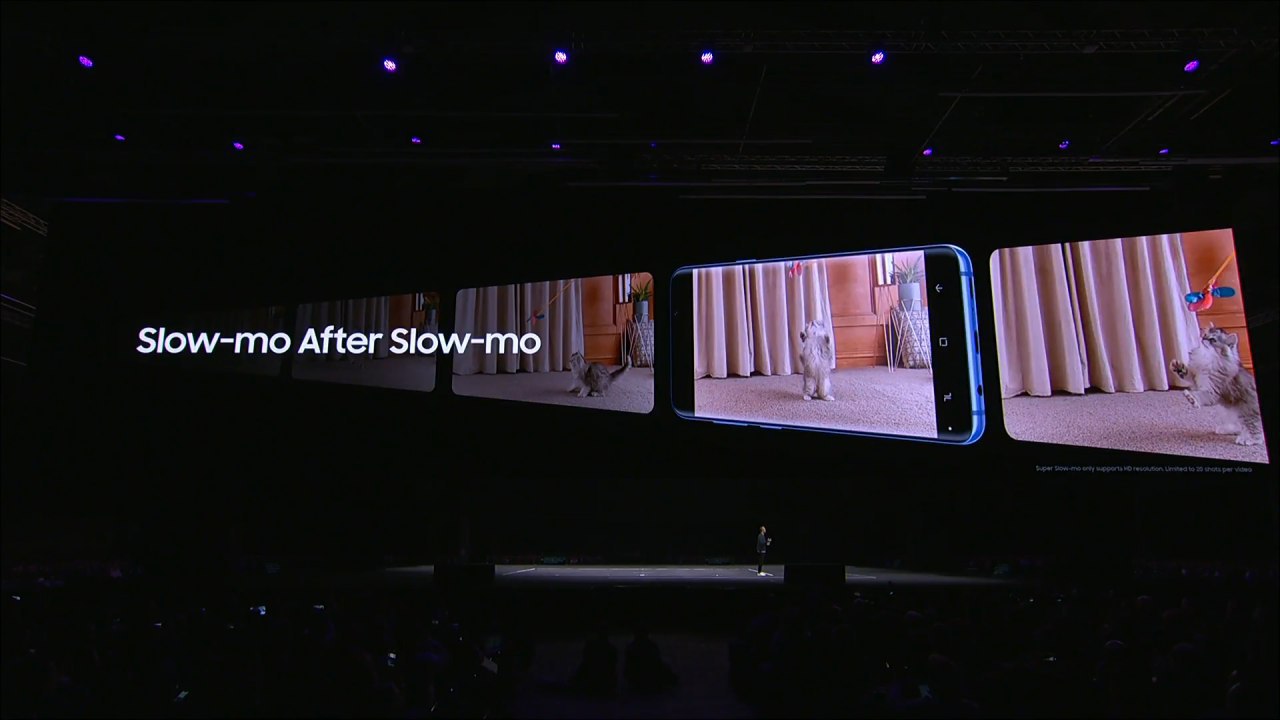 23:02 (IST)
Samsung Galaxy S9 to come with Super SloMo with 960 fps
0.2 secs footage can be converted to 6 seconds
SloMo guys demonstrating what the Galaxy S9 SloMo camera is capable of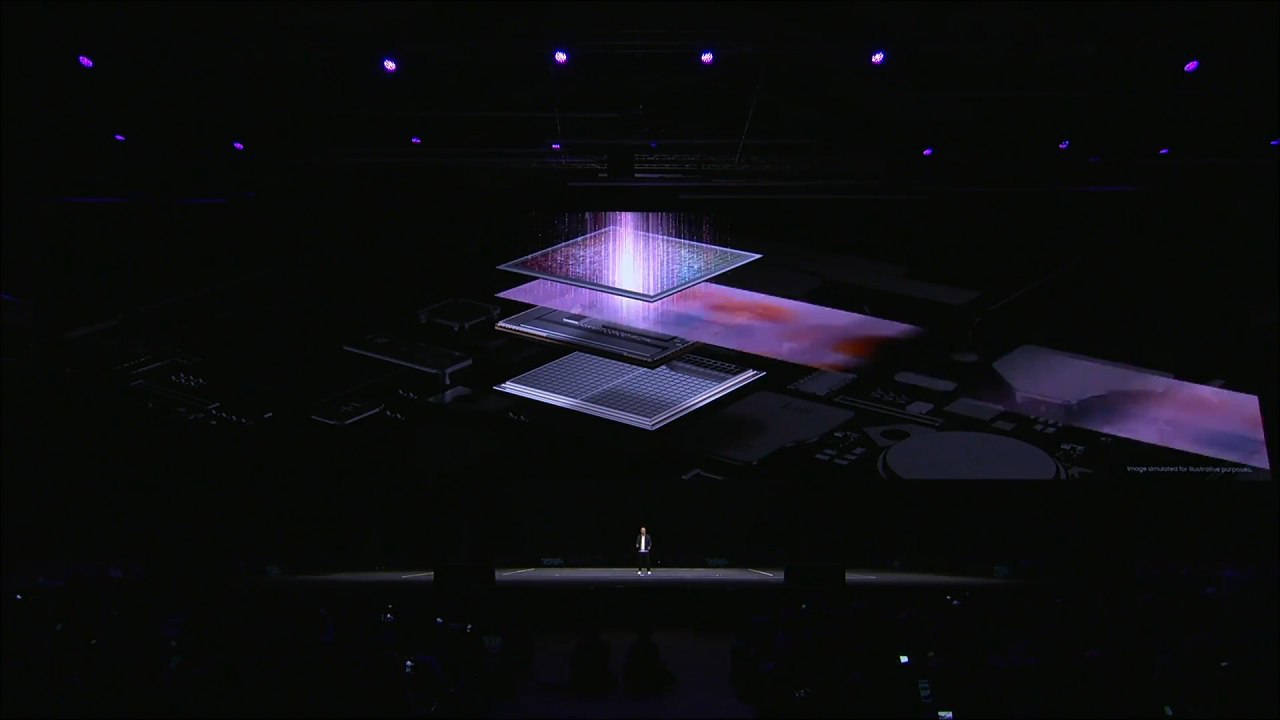 22:59 (IST)
Dual aperture camera on the Samsung Galaxy S9
f/2.4 for daylight and f/1.5 for low light settings
DRAM memory chip integrated directly into the camera - lets the camera process 4 times as much data as before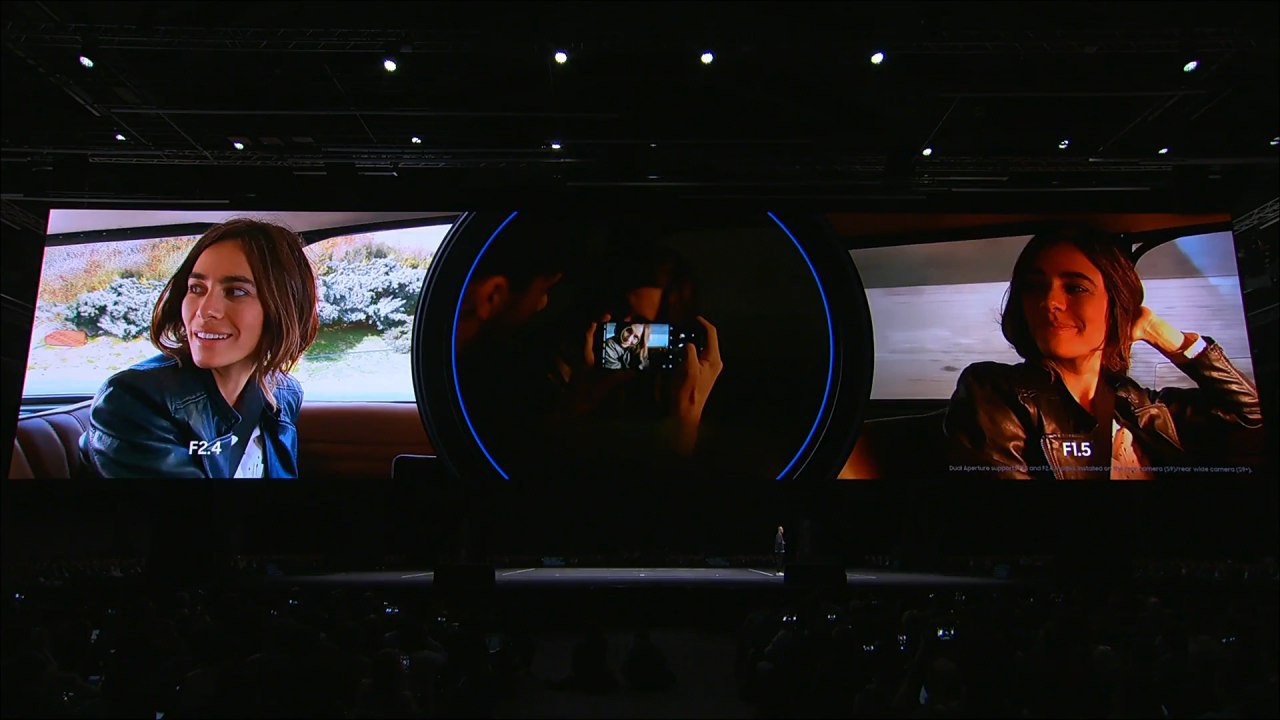 22:58 (IST)
Samsung Galaxy S9 comes with dual aperture Camera
The camera has been redesigned. Jonathan Wong is on stage to talk about the camera.
"We have reimagined what's possible with the camera. We have taken inspiration from the human eye with this generation camera," says Wong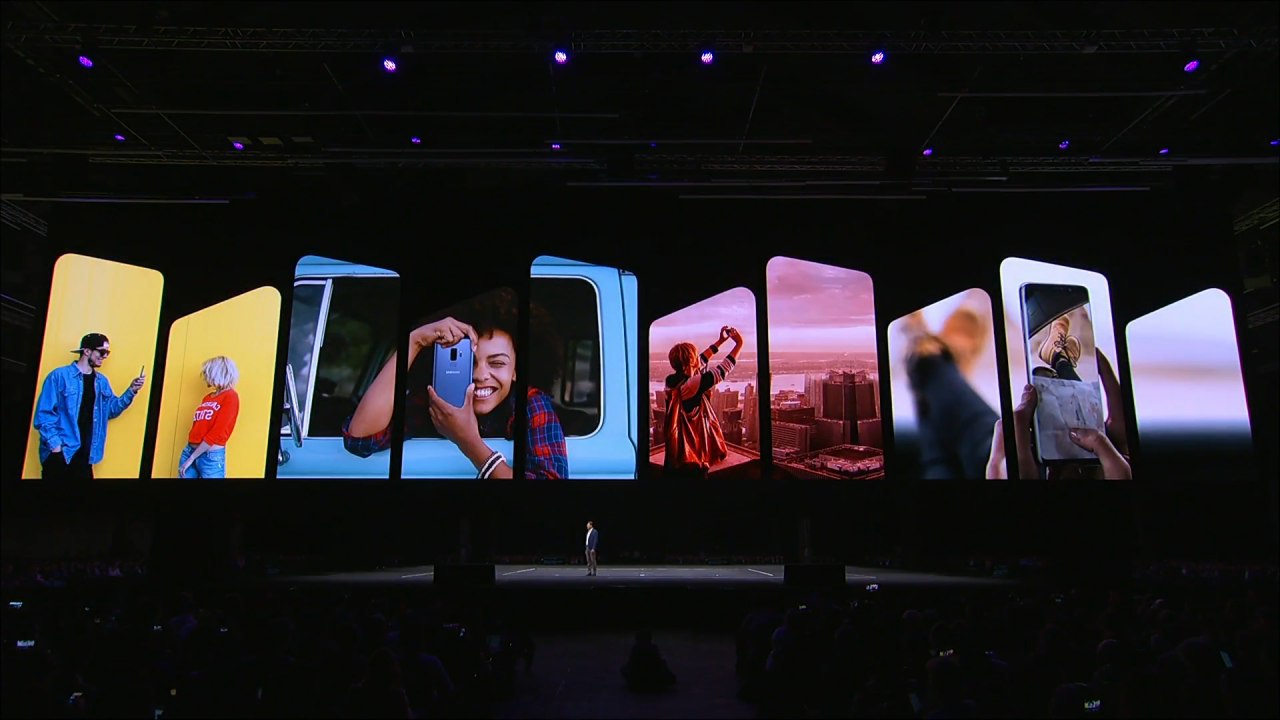 22:54 (IST)
Samsung showing off its AR element during the Galaxy S9 launch
The Galaxy Unpacked app transforms the entry badge into a Galaxy S9 / S9+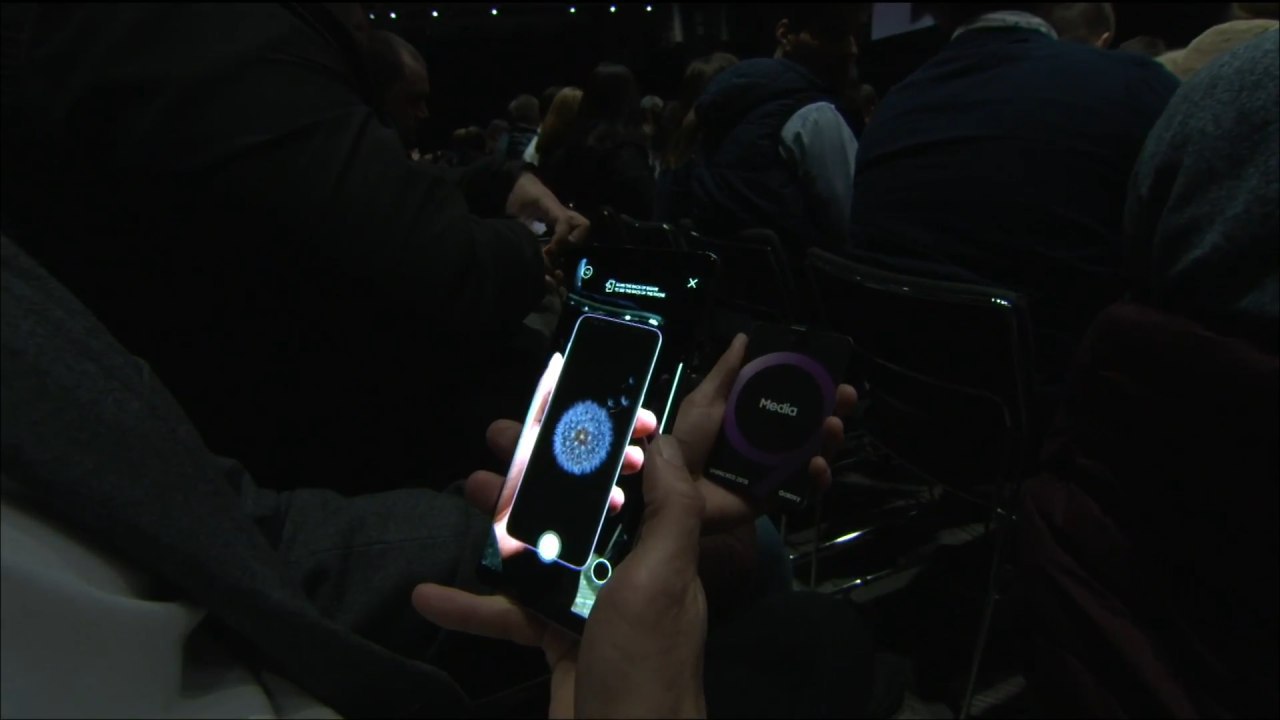 22:53 (IST)
Iris Scanning, Face Recognition and Fingerprint scanning
Lilac Purple is the new colour along with other three phones.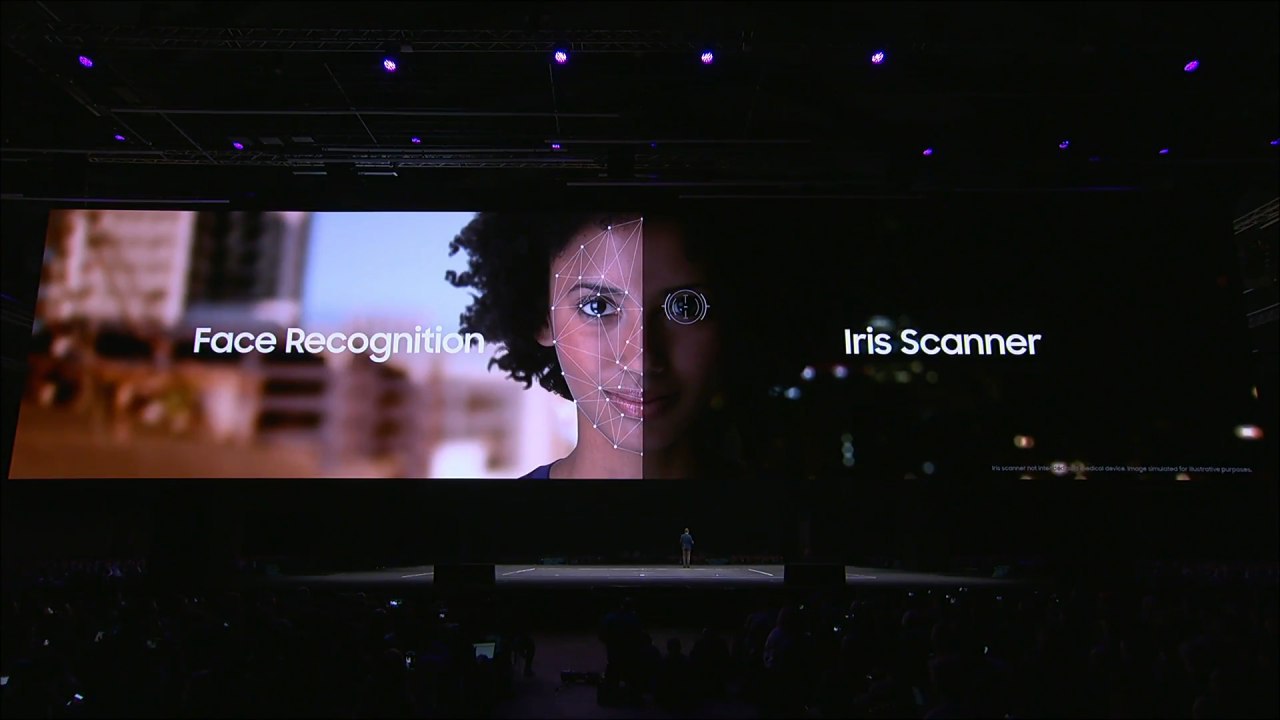 22:52 (IST)
For the Visual and Social generation
"The Galaxy S9 and S9+ will build upon the legacy created by the Galaxy S8/S8+. Infinity display was a category defining design. We listened to your feedback and moved the fingerprint scanner under the camera," says Justin of Samsung Mobile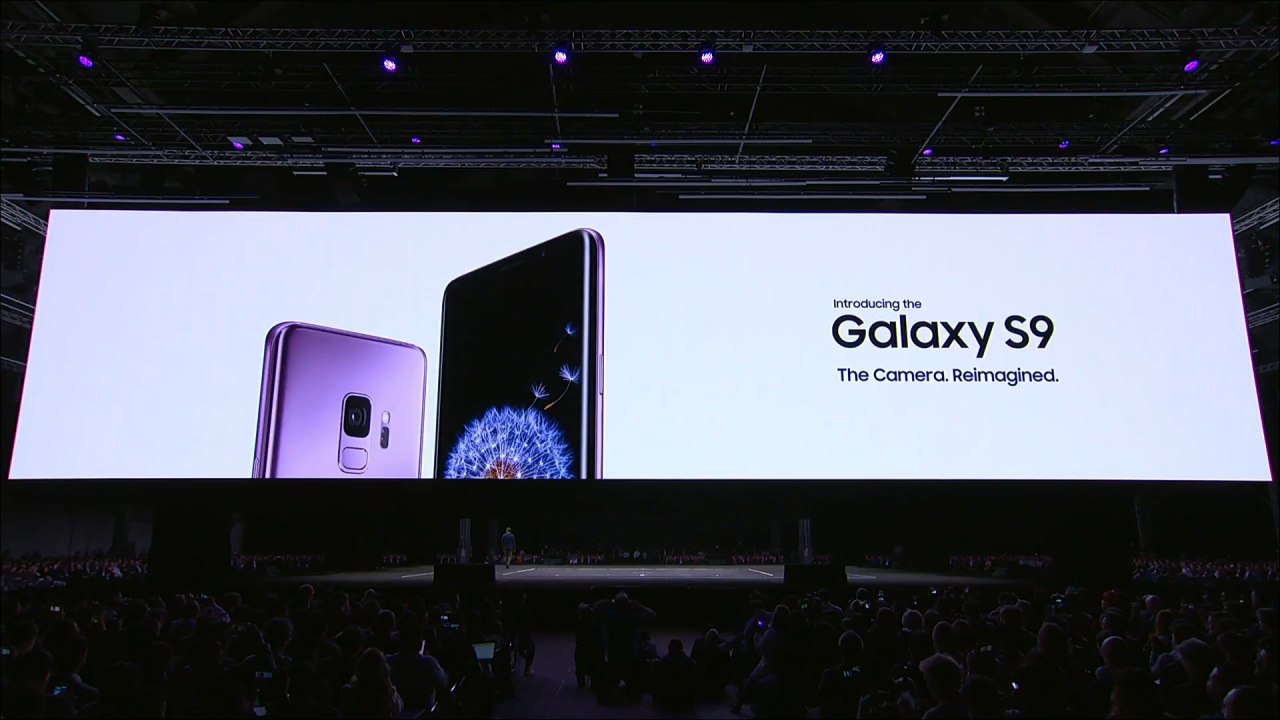 22:48 (IST)
Samsung Galaxy S9 and S9 Plus are official!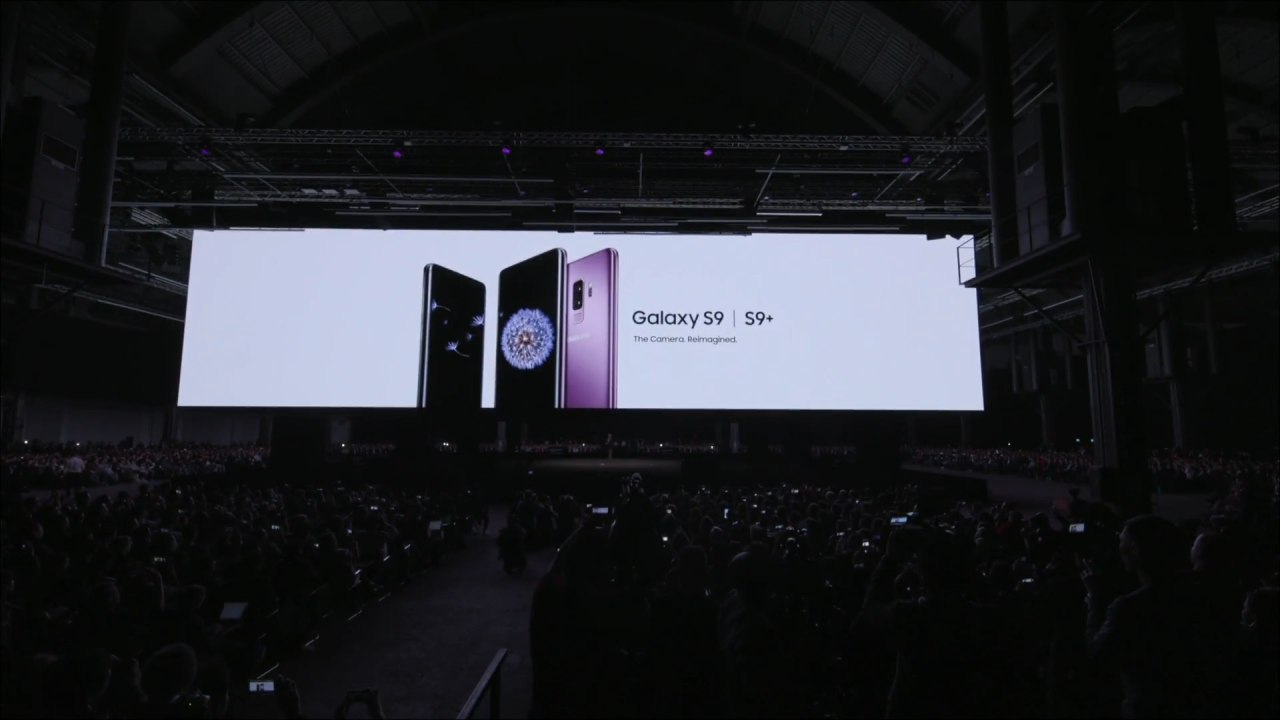 22:44 (IST)
Some imaging stats observed by Samsung
1.2 trillion photos clicked
10 billion videos sent
5 billion emojis sent
22:43 (IST)
Smart Things interaction with the smartphone will be a major feature
"Advanced optic sensor to track how your heart is working. Partnering with University of California and San Francisco (UCSF) to use these sensors to track blood pressure," says Koh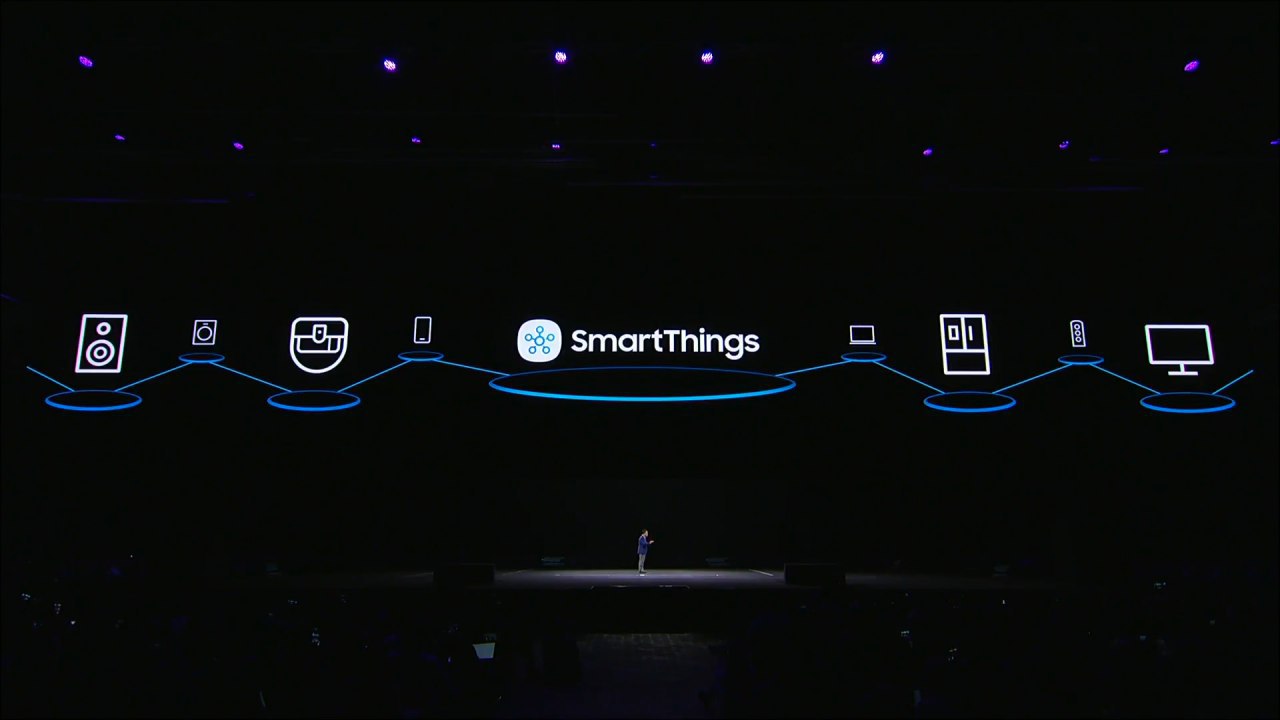 22:41 (IST)
DJ Koh taking us through the evolution of phones to smartphones, and Samsung's contribution to it
"For all the progress we have made, there is still a lot of work to be done," says Koh while committing to open innovation.
22:38 (IST)
Samsung President DJ Koh, Head of IT and Mobile Communication on stage to kick off Galaxy Unpacked 2018
Koh is talking about artificial intelligence and the 'intelligence of things'. "We may deliver new capabilities and add new features, but only when technology is in the hands of people are our lives transformed. You are the true creators and innovators and see new possibilities that open door for new experiences," says Koh
22:35 (IST)
Samsung Galaxy Unpacked 2018 is live
22:33 (IST)
Samsung Galaxy Unpacked 2018 is live
22:26 (IST)
Less than five minutes to go for the launch of the Samsung Mobile flagship phones
22:20 (IST)
Samsung Galaxy S9 official video was leaked earlier in the day
Yes, Samsung Galaxy S9/S9 Plus are the most anticipated smartphones at MWC 2018. But since the last two months we have been hearing non-stop rumours and speculations about the smartphone. And today, hours before the launch, Samsung accidentally released an official video which showcased the Galaxy S9/S9 Plus in all its glory
22:08 (IST)
21:39 (IST)
21:37 (IST)
Samsung Galaxy S9, S9 Plus launch: When, where and how to watch the livestream of Galaxy Unpacked 2018
In case you are confused as to where to catch the Galaxy Unpacked 2018 action live, we have you covered. We will be live blogging the launch event. But in case you want to watch the livestream, read our guide on where to catch the Galaxy Unpacked 2018 event
21:33 (IST)
The iconic Nokia 8110 slider phone is reborn as HMD Global unveils 4G VoLTE-enabled successor at MWC 2018
Revitalising yet another classic, Nokia, with HMD Global at the helm, has brought back to life that iconic slider feature phone, the Nokia 8110.
The Nokia 8110 is a 4G feature phone. It's also smarter than the average smartphone because it includes support for apps like Google Assistant, Google Maps, Facebook, Twitter, and even the iconic Snake.
Available in several eye-catching colours, the phone offers a feature-phone worthy 17 days of standby with 9 days of talk time.
21:31 (IST)
Samsung Galaxy S9 / S9 Plus event will begin at 10.30 pm IST
21:25 (IST)
Queuing up for Samsung Unpacked 2018 already
We are already two launch events down, with one major one to go. Ankit Vengurlekar is already queuing up for the Samsung Unpacked 2018 event. And the queue goes on and on and on...
While Nokia launch is underway, @ankitv queues up for the launch of @Samsung #GalaxyS9 and boy that is a looooong line! pic.twitter.com/vChMiODA8K

— Tech2 (@tech2eets) February 25, 2018
21:13 (IST)
And that's a wrap. Here are all the phones that were launched by Nokia Mobile along with their average global prices
Nokia 8 Sirocco to be available in April 2018 for €749
Nokia 7 Plus will sell from April 2018 for a global avg price of €399
All new Nokia 6 announced with enhancements to the original. To launch in April 2018 for avg price of €279
Android Oreo Go edition Nokia 1 to be available from April 2018 for €85
Nokia 8110 to be available from May 2018 for €79 Euros
21:10 (IST)
Florian Seiche is back on stage to wrap things up
"There is now a Nokia phone for every consumer, says Seiche.
21:08 (IST)
Android One will be seen across Nokia Android phones: Nokia 6, Nokia 7 Plus and Nokia 8 Sirocco
"Android One devices come with the latest security and are reinforced with security updates, with built-in malware protection. Android One devices ship out of the box with a clean UI with a careful list of pre-loaded apps. Storage also extends beyond device" says Google
21:06 (IST)
Deep partnership between Google and HMD Global
'Android Oreo Go edition is a significant step to get Android smartphones to everyone. We are delighted that Nokia 1 will be the first devices to deliver this experience globally,' says Jason from Google
21:03 (IST)
Nokia 8 Sirocco has a curved display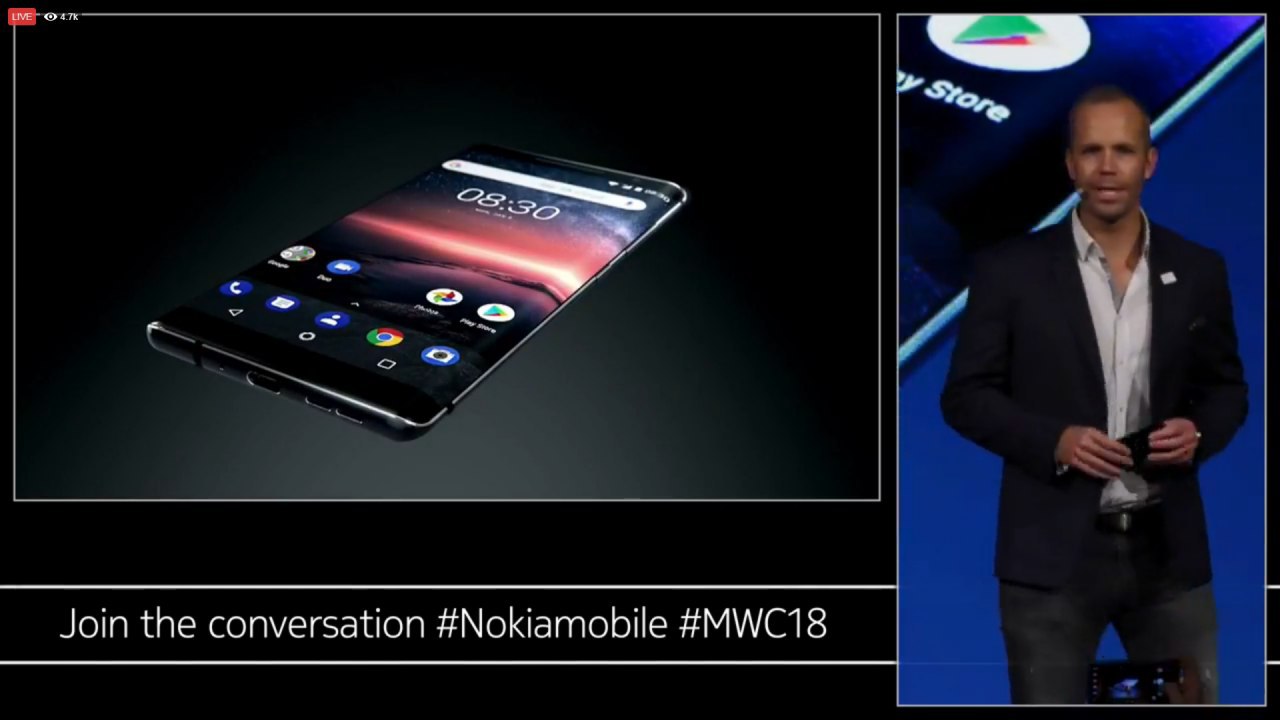 21:02 (IST)
Nokia 8 Sirocco to be available in April 2018 for €749
Same camera as the Nokia 7 Plus with telephoto lens and zoom.
Features 3 high dynamic range mics with Nokia Audio
6 GB RAM, 128 GB storage
21:00 (IST)
Nokia 8 Sirocco with Android Oreo announced
Over 95 percent surface area covered by vaccumm moulded Gorilla Glass
Made out of stainless steel body.
Nokia 8 Sirocco is IP 67 rated for water and dust resistance.
Wireless charging
20:58 (IST)
One more thing!
Looks like Nokia is not done with four phones that have been announced so far
20:58 (IST)
Nokia 7 Plus will sell from April 2018 for a global avg price of €399
20:55 (IST)
Nokia 7 Plus cameras
Nokia 7 Plus front camera comes with adaptive pixel technology
Nokia 7 Plus rear cameras come with zoom functionality
Support pro-camera features
New imaging suite with AI powered imaging features - add masks to bothies, animate characters.
20:53 (IST)
Nokia 7 Plus announced with Snapdragon 660 SoC
Built out of single aluminum block with anodised metal
Dual rear camera with Zeiss optics.
6-inch FHD+ screen with 18:9 aspect ratio
Qualcomm Snapdragon 660 SoC with 4GB RAM
2-day battery life
20:51 (IST)
All new Nokia 6 announced with enhancements to the original. To launch in April 2018 for avg price of €279
Comes with the same design language. two-tone anodisation process. Diamond cut edges.
Qualcomm Snapdragon 630 SoC. Features Wireless Charging (50 percent in less than 30 mins)
Bothie support which will be supported by voice commands in Google Assistant.
Nokia Android smartphone will now let you unlock device by just looking at it.
To be available in 3 colours: Blue Gold, Black Copper, White with iron accents
20:47 (IST)
Nokia Phones joining the Android One family
This will enable Nokia to deliver the latest Android updates.
20:46 (IST)
Nokia has delivered on the promise of delivering the latest Android updates
Nokia 5 and 6 have been on Oreo for a couple of months, Nokia 3 will receive it on Monday and Nokia 2 will follow soon. Nokia is thankful for the beta testers and fans for quick release of Android OS updates.