IANSNov 17, 2017 20:25:17 IST
Bharti Airtel on 17 November announced the availability of fresh stocks of Apples "super premium" "iPhone X" on its online store. "iPhone X" costs Rs 89,000 for the 64GB variant while the 256GB version comes for Rs 102,000. The device was made available in the store, starting 8 p.m.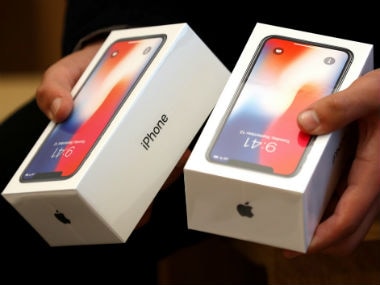 The first batch of the "iPhone X" on Airtel's online store was sold out within minutes of going on sale on 3 November, the company said in a statement.
The device on Airtel's Online Store is available exclusively to postpaid customers as an unlocked device on a first come first serve and full-payment basis, till stocks last, the company added. The company will also deliver the device free of charge to customers' doorstep.
Find latest and upcoming tech gadgets online on Tech2 Gadgets. Get technology news, gadgets reviews & ratings. Popular gadgets including laptop, tablet and mobile specifications, features, prices, comparison.