Kevin AndersonJul 09, 2011 14:20:38 IST
Several years ago, a friend of mine asked for some technology advice. That's not too unusual. I often feel like I run a friends and family tech help desk, but this request baffled me.
Her friend wanted a laptop, but didn't want it to have a CD drive and wasn't sure that it needed to be able to connect to the internet. It was almost as if she wanted to own a broken computer.
I took down the requirements, and I asked if I could think about it overnight. This really had me scratching my head.
Later, it dawned on me. This person didn't really want a computer at all, but she thought that she needed one. However, a laptop didn't really fit her sense of style. With a flash of recognition, my friend said, "Oh my god, you're right."
Tech buying decisions can all too easily be seen simply as a male-female divide, but a recent study in the US has found gender differences in tech shopping.
The study by consumer research firm GfK MRI found that men are much more likely to own a tablet like Apple's iPad and women are more likely to own an e-reader such as Amazon's Kindle or Sony's Reader.
However, fashion and style weren't driving women's decisions but men's. The study asked people what influenced their tech buying decisions. More men than women reported, "I want others to say 'Wow!' when they see my electronics."
You can definitely see this with the super-model thin brushed metal laptops that have traditionally been pitched to mostly male executives. Until very recently, they have been over-priced and under-powered. They are meant to make a statement not necessarily because they are most capable, practical computers.
However, to say that all men want sleek rather pointless laptops would be just as patronising to men as it would be to say that to market tech to women all you needed to do was slap a bit of pink plastic on it.
I know lots of men who couldn't care what their computer looks like but are what I call spec counters. They talk about computers like most men talk about fast cars, but instead of horsepower and zero to 60 speeds, these men talk about the size of the hard drive and the blazing fast speed of the latest multi-core processor. It could be in a plain metal box for all they care. They just want it to be fast.
Recently, I had to buy a new laptop. My almost 6-year-old MacBook that I had fixed more times than I cared to remember had finally cooked itself into oblivion. My laptop is my business, and I had to get a new one.
Although I tend to own Macs, I'm pretty agnostic when it comes to operating systems, and I do wince at the cost of Apple technology. However, when I compared similar computers from Lenovo, Dell and HP to the newest MacBook Pro, I found the price wasn't that much higher.
Yes, it's quite portable. Yes, it's very, very quick, but I also thought about the price.
When it comes to mobile phones, friends actually make fun of me because my mobile is a rather antique Nokia N82. I still have it because it runs the apps I need and the camera is incredible. Although I know it motivates some people when they think of what tech to buy, I don't need to be on the bleeding edge.
As a matter of fact, I take an inexplicable pride in getting every last ounce of performance and use out my tech. I only upgrade when I can't fix it anymore. In that respect, I don't know too many people like me.
That's me and my rather unique technology habits. What about you? When you need a new mobile or new computer, how do you decide? Is it all about the price? Do your friends look to you to have the latest, fastest computer and the newest, shiniest gadget?
Take our poll and let us know what your what matters the most in your tech-buying decisions.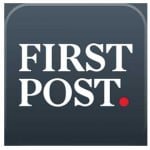 Are you an app freak? Check out the Firstpost iphone app on the itunes store. Click here, download it and review it. We'd love to know what you think.
Find latest and upcoming tech gadgets online on Tech2 Gadgets. Get technology news, gadgets reviews & ratings. Popular gadgets including laptop, tablet and mobile specifications, features, prices, comparison.