Huawei starts testing Google's secretive Fuchsia OS on Honor Play: Report
This means Huawei may become one of the first OEMs to launch Fuchsia-powered phones.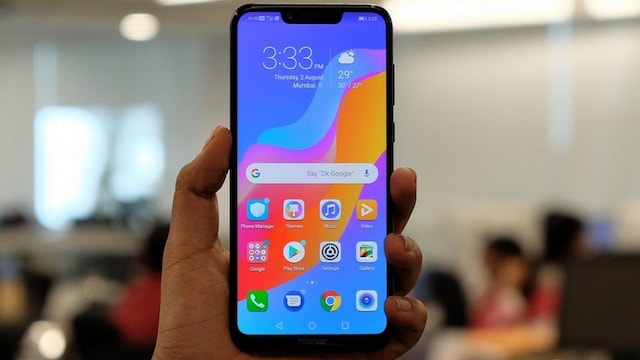 For the past few months, Google's apparently secretive Fuchsia OS is reportedly being developed. While Google has never stepped ahead and confirmed anything about it, but the rumours around it have been unstoppable. And the recent one sounds like the plans for the operating system are maybe now materialising.
According to a report by 9To5Google, Huawei may end up being one of the first OEMs on board the Fuchsia train, as the company is allegedly test-driving the secretive OS on the Honor Play.
The report suggests that a new commit in the source code of Fuchsia OS suggests that Huawei has been testing it on the Honor Play smartphone. And according to XDA Developer, if Huawei is going by the Honor Play's chipset, which is Kirin 970, then we may soon see the Fuchsia OS rocking the Huawei P20 lineup, the Huawei Mate 10 lineup, the Honor 10, the Honor View 10, and a few others.
Of course, as an end consumer, this doesn't mean much to you and me. However, what this does suggest is that Huawei may be one of the first brands to come out with Fuchsia-powered devices. Considering Google hasn't let us a single official peep into this secretive OS, none of what we know can be confirmed, but reports to suggest that Fuchsia may be aimed to replace the Android operating system completely, and possibly even Chrome OS too. That bit alone makes any Fuchsia-related news darn exciting!
also read
World
He was driving his Jeep Gladiator in Hickory when he followed Google Maps' directions and ended up driving off a bridge into Snow Creek. This bridge had collapsed nine years earlier and had never been repaired
World
The US Justice Department is set to start an antitrust trial against Google, accusing of indulging in unlawful practices to maintain its dominance in the search engine market. If Google is found guilty, the company may risk being broken off into separate divisions
World
After developing their own 5G chipset, Huawei's leadership believes that Chinese tech companies should adopt China-made SoCs and silicon chips, instead of relying on unreliable foreign-developed chips