IANSNov 13, 2017 13:21:35 IST
Google has started shipping the initial batch of Pixel Buds which is the company's maiden attempt at making wireless headphones.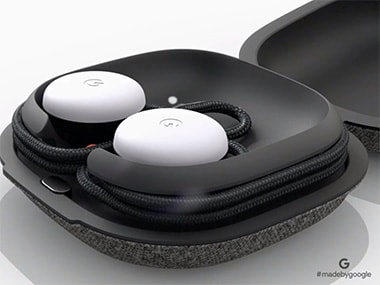 Pixel Buds — set to take on Apple AirPods — were unveiled alongside the flagship Pixel 2 XL and Pixel 2 smartphones and Google Home smart speakers in October for $159.
"Google seems to be making good on that promise as some shipping confirmation screenshots indicate that the Pixel Buds would land this week for early customers," Neowin.net reported late on Sunday.
Pixel buds are designed to perform language translation through Google Translate in real-time.
The earbuds' reportedly come with matching charging case that can power them multiple times with its 620 mAh battery.
Similar to Apple's AirPods, users having a smartphone running Android Marshmallow OS or higher versions can pair their earbuds by just opening the case through a feature called "Fast Pair."
Find latest and upcoming tech gadgets online on Tech2 Gadgets. Get technology news, gadgets reviews & ratings. Popular gadgets including laptop, tablet and mobile specifications, features, prices, comparison.