tech2 News StaffNov 17, 2018 14:01:08 IST
Remember earlier this year when the Pixel 3 leaks had just started to come in, and all the speculations pointed at three Pixel devices to come in 2018? Two high-end devices, and a mid-range one! But, at its annual launch event in October, Google put that rumour to rest and launched two new Pixel phones like every year — the Pixel 3 and Pixel 3 XL. However, just when we thought all the Pixel rumours were done for the year, a Russian tech blog (spotted by XDA Developer) is now back with claims of a Pixel 3 XL Lite under-works, indeed.
Codenamed 'Sargo', the blog has got hold of some pictures of the purported Pixel 3 Lite. The first looks at the phone was an instant reminiscent of an iPhone 5C-like concept. The device seen in the picture carries pretty much the same design as the new Pixel phones, but the shell of the device looks plastic-y.
One very interesting thing we see in these leaked pictures is that the purported Pixel 3 Lite may sport the 3.5mm jack on the top edge. We see the same single camera setup at the back, with an LED flash next to it. There is also a fingerprint sensor seen at the back, in the images.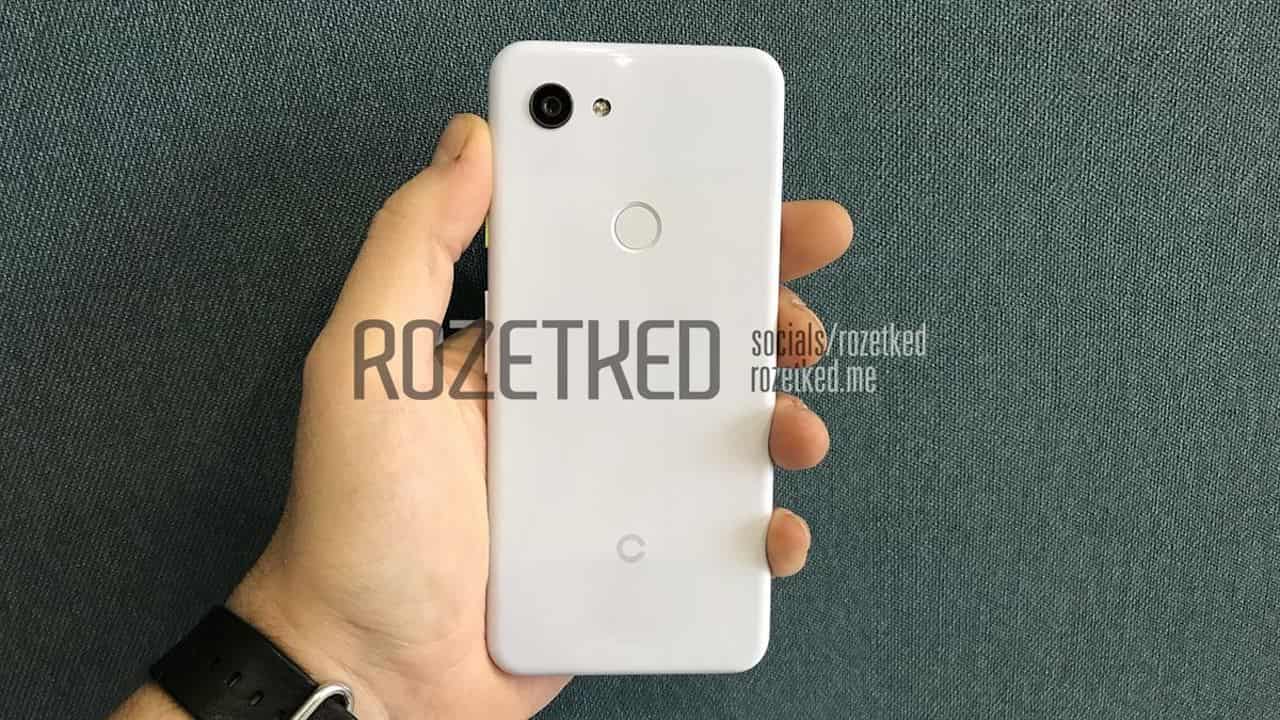 Leaked image of Google Pixel 3 Lite. Credit: Rozetked
Images also show a Type-C charger at the bottom edge and stereo speaker on either sides of it.
The volume rocker is seen on the right, along with the power button. Up front, the images don't make it very clear, but it look like that the Pixel 3 Lite will sport a single camera setup for selfies.
Further, the report also claims that the purported mid-range Pixel phone will be powered by a Qualcomm Snapdragon 670 processor, with 4 GB of RAM and 32 GB of storage. Apparently, there will be no support for a microSD card. The smartphone will apparently feature 5.56-inch IPS display with a resolution of 2220×1080 pixels.
In terms of optics, the report suggests that the Pixel 3 Lite will sport a 12 MP sensor at the back and an 8 MP sensor up front. Fuelling the device will apparently be a 2,915mAh battery, and it will run the latest Android 9 Pie operating system.
Find latest and upcoming tech gadgets online on Tech2 Gadgets. Get technology news, gadgets reviews & ratings. Popular gadgets including laptop, tablet and mobile specifications, features, prices, comparison.