tech2 News StaffApr 03, 2018 10:17:19 IST
In a bid to bring more products and services to India, Google is now rolling out support for popular local music services such as Saavn and Gaana in the country along with the option to make them a default music streaming service.
Both Gaana and Saavn offer a large catalogue of regional and indie music which is not available on Google's default Play Music, despite being a paid service. Both Gaana and Saavn do offer a premium, ad-free service for a fee.
Google India is apparently set to launch the Google Home and Home Mini in India soon, now allows users to play over both free services using the Google Assistant and the setup process is extremely simple. Online speculations hint at a 10 April launch date, especially after Google India itself sent out a cryptic tweet with the photos of Home and Home Mini in it.
All users have to do is open Google Settings and hop on the "Music" section. You can alternately open your Assistant and ask it to open the setting menu for you after which you will be provided with a shortcut to jump straight into the settings menu. After opening the "Music" section, one simply needs to link your Gaana or Saavn account to the Assistant and you are all good to go.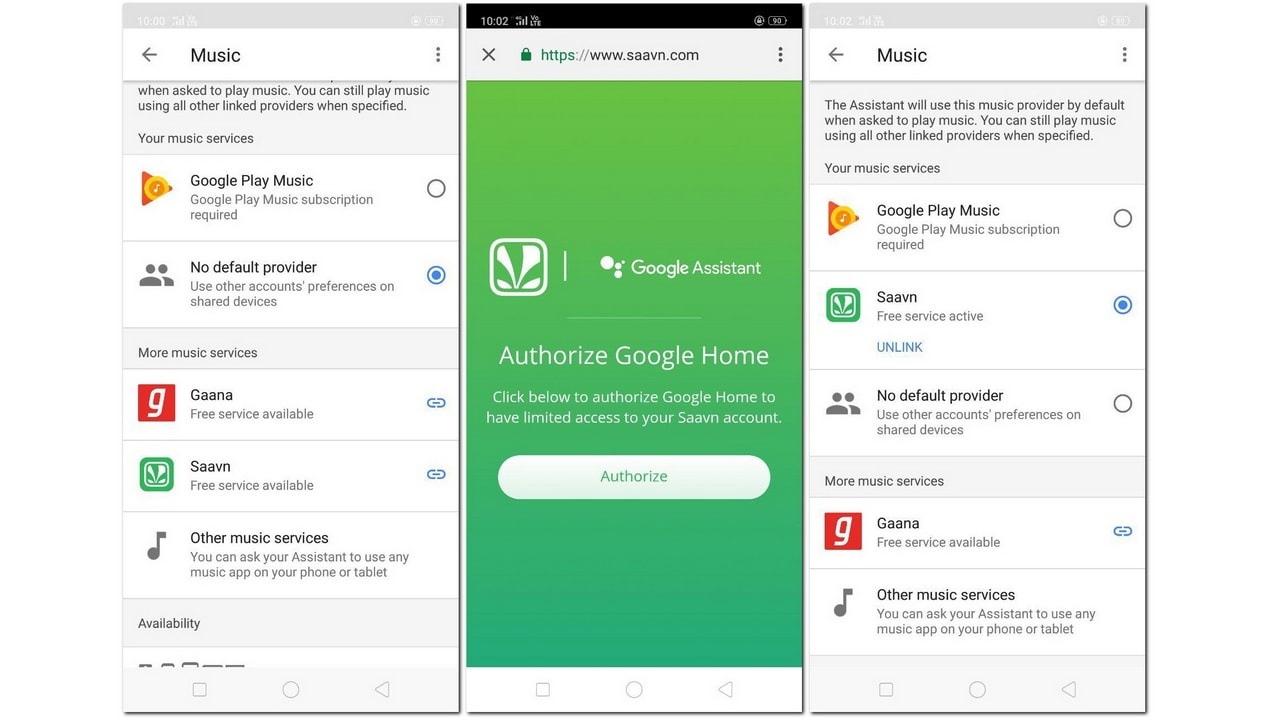 The news also comes a day after the company was said to be making an India-focused strategy to bring more products into the country.
Google is also expected to bring an affordable variant of the Pixel, focused on price-sensitive markets, to India.
Find latest and upcoming tech gadgets online on Tech2 Gadgets. Get technology news, gadgets reviews & ratings. Popular gadgets including laptop, tablet and mobile specifications, features, prices, comparison.