Nimish SawantOct 16, 2017 18:43:39 IST
In the automotive space, the term Electric Vehicles or EVs has become quite mainstream. Till a few years ago, what was seen as a niche field in the automotive industry has achieved a priority status. With the central government having plans to sell only electric cars by 2030, announcements from major players followed, such as Mahindra and Mahindra and Tata Motors among others.
The Indian government's move to have only electric cars by 2030 even got a mention from Tesla founder Elon Musk. 
Mahindra and Mahindra has already announced a $600mn investment in its electric vehicles business. Tata Motors is planning to adopt a two-pronged approach including selling electric vehicles to cater to mass transportation segment in the form of buses and to sell electric cars to the government.
But having an all-electric vehicles future is still a pipe-dream for a country like ours where around 2.5mn fossil-fuel powered vehicles are sold annually. The infrastructure in general to sustain an electric vehicle filled future is lacking. According to a Mint report, India currently has around 350 charging points, whereas China had 216,000 charging points for electric vehicles by the end of 2016.
We spoke to Ashwin Ramachandra, VP and head, Product Engineering Services at Sasken about the practicalities of an EV future and the probable challenges along the way. Sasken specialises in product engineering and providing concept to market solutions in multiple verticals including automotives.
Off late, we are hearing a lot about electric vehicles from the govt sector. How prepared do you think India is to see the proliferation of e-vehicles (EV)?
According to a forecast by LMC Automotive, the penetration of hybrids and electric vehicles ranges from less than 5 percent to more than 40 percent of new vehicle sales, within the developed vehicle markets. Market reports suggest that EVs constituted less than 0.1 percent of all cars in use globally at the end of 2016. India, though, is seeing a sudden flux. While on one hand, Gujarat is all set to become India's first electric vehicle hub, the Energy Efficiency Services Ltd (EESL) is setting quite an example by procuring 10,000 electric cars. India is also becoming a launch hub for electric two-wheelers with scooter and motorcycle manufacturers gearing up for product launches next year. Specifically, the lack of infrastructure (charging points, etc.) and battery range issues will mean that EVs will remain an urban phenomenon.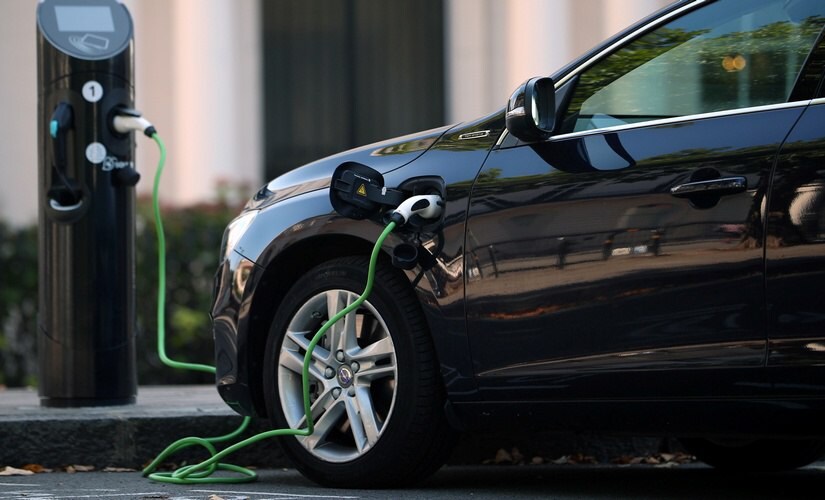 In terms of EVs there is a definite chicken and egg situation. One of the constant complaints we hear when talking about EVs is that there aren't enough charging stations in India. Would more EVs on the road change that status quo or vice versa? Your thoughts
It is a chicken and egg situation, indeed. I think that if the government makes it mandatory to have charging points in all high-rise buildings, including malls and apartments – like the Government of Karnataka recently announced – it would definitely serve as an incentive for more people to buy electric vehicles. The lack of proper infrastructure has definitely driven down the popularity of these vehicles. Several European countries have dedicated charging points in malls, parking lots, and other public places. Though there is no data to prove this, I feel that it could have impacted the increase in sales of these vehicles.
What are the steps that need to be taken for people to start taking EVs seriously?
The world's top-selling EV has been the Nissan Leaf which can only provide 80 miles (129 kilometers) of real-world driving range. In a city like Bengaluru, that is just a two-way trip from home to office. So, we definitely need good infrastructure in place to set up community charging stations across some of the bigger cities. Also, some public-private partnerships may help in reducing the costs of electric vehicles and increase the number of buyers/users.
When an automotive country such as Germany is yet to reach its EV goals by 2020, how practical do you think the Indian govt's deadline of 2030 is for EVs?
Electric Vehicles are hypothetically substantial sources of new electric loads that a country like India is focusing on in the near future. India may be slow in embracing electric vehicles, but once it takes off, the adoption will be fast. The nation is estimated to see 30.81 million electric vehicles sales by 2040, according to Amitabh Kant, CEO of NITI Aayog. Market reports suggest that the electric vehicles trend is set to grow in the country and India aims to reach zero emission by 2040. Electric cars will not only modify the Indian mindset towards technology but also magnify the horizons for advanced technology throughout the country.
Is there a difference between smart cars and driverless cars, or are these terms interchangeable?
All driverless cars will be smart cars but all smart cars need not be driverless cars. I think that statement says it all. Even the cars we drive today are smart in a limited sense of the term. Fuel efficiency is derived from smart algorithms, so is braking optimisation.
According to you, what is the best way to test driverless cars in a country like India? What are the apparent challenges that need addressing with self-driven cars in India?
Setting up of dedicated lanes/tracks where the vehicle can be tested – the smart city initiative of the Govt. of India – would be a good precursor to this and the 'smart cities' would be good candidates for implementing infrastructure to for autonomous vehicle testing. Government incentives can be introduced for safer vehicles so that there is an incentive to focus on autonomous driving. A certification mechanism for safety, in lines of BS for emission, would possibly incentivise vehicle manufactures to incorporate some of these technologies.
Self-driving cars have multiple challenges in India:
Infrastructure: The road infrastructure is still evolving and is not comparable to what we experience in developed countries. Autonomous vehicles require high-speed connectivity which is restricted to urban centres since the quality of service in rural areas is still patchy.
Economics: The primary driver for movement towards autonomous vehicles in the West is towards ride-hailing and ride-sharing applications. The cost of hiring a driver is expensive in these geographies. In India, though, it is still inexpensive to hire a driver. The cost of the vehicles incorporating these technologies has to be competitive for adoption in high growth markets like India.
Network effect: Autonomous vehicles will be successful only if there is a network of autonomous vehicles and an evolved ecosystem.
Security: This is a major concern when it comes to autonomous vehicles. The surface of attack of autonomous vehicles has increased with the increase in electronics components. Multi-level security measures along with consumer education are required to address the security issues.
How long do you think before self-driven cars go mainstream globally?
Though the related features required for driverless cars (for example, connectivity, ADAS, etc.) have progressed a great deal technologically in the recent years, the adoption of the same into mainstream transportation is far from reality, considering the ramifications with respect to insurance, regulations, legal systems, existing legacy cars on the road, government authorities, lack of infrastructure etc. According to me, instead of driverless cars, it will be assisted driving features that are going to become mainstream soon. Driverless systems might first get implemented in military applications, off-road industries such as agriculture, mining, etc.
With 5G on the horizon, automotive is being considered as a major area of research. There are already test pilots involving cars underway. Connected Cars is the latest buzzword. What are the kind of use-cases you foresee being implemented in the Indian milieu with connected cars?
In-vehicle entertainment and connectivity have been rapidly making inroads into the automobile world. Many of the in-cabin features that are being introduced in advanced markets are making rapid inroads into Indian market (eg Android Auto, CarPlay, touchscreen infotainment systems, climate control, etc.) Indian auto OEMs are also rapidly catching up to smartphone connectivity and BYOD functionality. The emergence of Big Data analytics has seen vendors talking about predictive analytics that predict failure before occurrence. This has also led to the emergence of advanced features found in luxurious cars in mid-segment cars leading to growth. Specifically, 5G in India is at least 5 years out.
How do you think the security landscape should evolve as we move towards a Connected Car era?
Until quite recently, automotive security was synonymous with theft prevention. But with the software pie in the automobile growing exponentially to realise visions of the connected car and autonomous driving, security is now becoming synonymous with safety. And safety is undoubtedly the primary concern of every vehicle manufacturer. Recent experiments by researchers have demonstrated unaltered vehicles being remotely hacked into via their connected telematics unit and commanded to execute malicious code that allows the attacker to remotely control the vehicle. Thus, it has been proven beyond a shadow of doubt that security breaches in automobiles can have serious safety consequences. Therefore, vehicle manufacturers have to make security as much a priority as safety.
What are the steps that need to be taken to improve fuel efficiency and reduce vehicle emission?
Hybrids should be subsidised. Today, hybrids are considered as luxury cars. This is the first step to introduce technology that is already prevalent in the West. In addition, the newer aggressive emission norms mandated by the government will ensure innovation in these areas.
In-car entertainment is already undergoing a sea change with the likes of Android Auto and Apple CarPlay. How do you see that space evolving over the years?
We think that most if not all cars will ship with Android Auto and CarPlay in the future. A car OEM cannot choose one over the other. The reason is that cars have to be built for potential owners who have either an Android or an Apple phone. With change and modernisation of technology, thanks to AI and Big Data analytics, vehicle personalisation is no longer restricted to aesthetics, brand and style elements. It is more to do with the experience of drivers while they use the vehicle. Focusing on the key requirements for drivers has become extremely crucial for providing a smoother and secured driving experience. Personalised in-car digital assistant technology can provide a more humanised driving experience, thus helping in reducing time on the road and increasing time in doing what we enjoy.