Abhilash PavuluriMar 04, 2018 11:14:10 IST
Dual camera systems on smartphones have been around for some time now, and they're now the sign of progress among both consumers and the industry. What was initially a feature found only on flagship models is now found even in entry level phones. But does this feature really make a difference to your images? Are you going to get better quality from having an extra lens?
In this article, we'll try and find out what a dual-lens camera setup consists of and whether it's really been the game changer that everyone has been talking about, especially considering the recent announcements at the MWC 2018 and the surprising changes some manufacturers have made to their camera systems.
The single lens setup
Let's talk a bit about how cameras were before dual cameras became mainstream. Up until 2 or 3 years ago, smartphone cameras always had one sensor affixed to one group of lens elements. They were fixed but for the autofocus element (and even this could be managed with software).
Single, affixed cameras have a few problem. The biggest? You really can't do much with it. You are stuck to the default aperture and focal length that the manufacturer imposed on the camera. You can't experiment that much with it. There's no optical zoom, for instance. You're stuck to taking a lot of landscape (and maybe macro if your phone has support for it). Of course, there are ways to workaround these (especially with the magic of software, as we'll talk about shortly) but overall, single lens cameras do come with limitations.
The Dual Lens Setup
Dual lens cameras are actually two independent cameras: meaning each camera has its own lens and sensor. How the image data from the two is processed is what defines the final image. Now, there's a variety of ways that the dual-camera system has been implemented, and that largely depends on the manufacturer.
Telephoto lens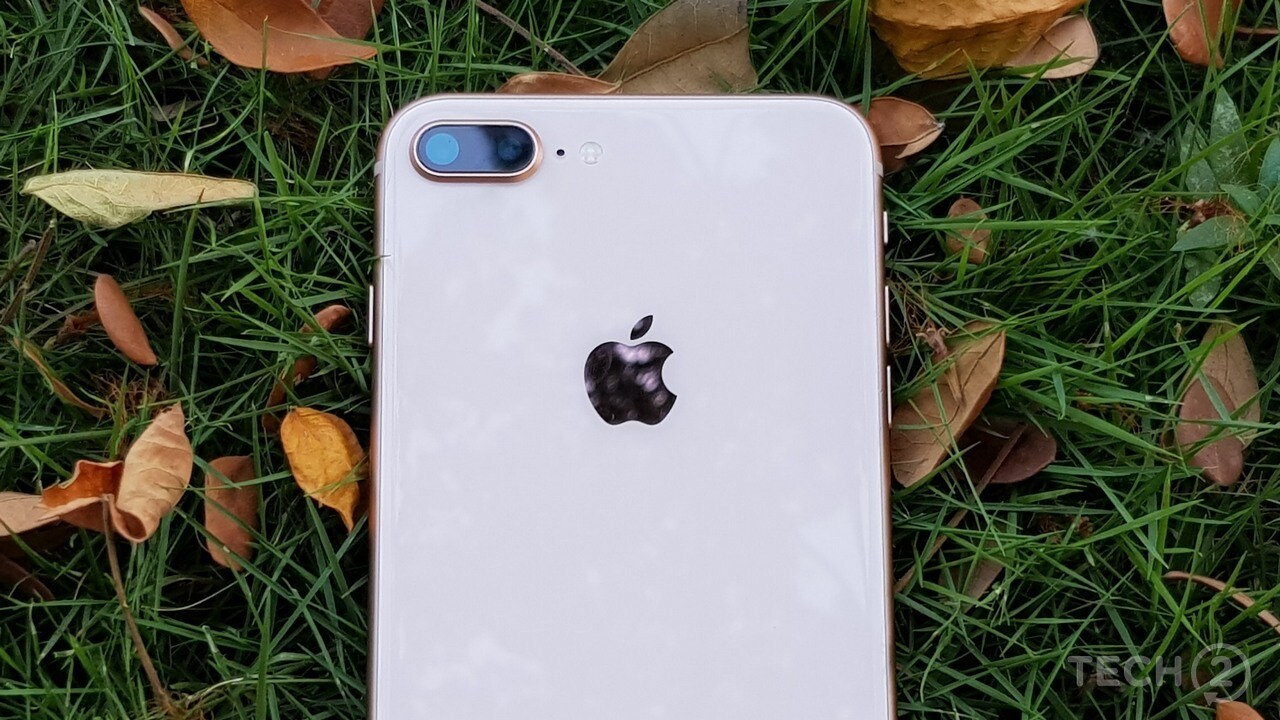 It houses a dual 12MP rear camera. Image: Nimish Sawant/tech2
This is what Apple and a few other companies offer, a zoom combination. The primary camera takes a photo at normal distance, while the secondary has a zoom lens affixed that offers some level of zoom. Apple was noted for introducing this first, touting it as a lossless zoom feature.
Disadvantages: most cameras that small can only take up to a 2x zoom lens, after which digital zoom will be applied anyway.
Wide aperture lens
A feature mainly seen in phones like OnePlus models and a few Samsung models, one camera sports a standard f/3.5 lens while the other has a "wide" aperture of f/2.8 or even f/2.2, with some new models going as far as f/1.9. The advantage of this is getting "bokeh" shots, or blurry, soft-background images which are aesthetically appealing. One camera shoots the foreground while the other shoots the background image, and both are merged in processing. Some even let you choose the amount of blur you want in your photograph.
LG started the trend of having a second camera with a wider angle of view, so that you get more of the scene in the frame. This has found a lot of fans as it lets you shoot wide-angle and works really well when shooting landscapes or architecture, although you have to be cognisant of the distortion around the edges at times.
Disadvantage: Even with those apertures, you can't play around much. You're stuck with the aperture the manufacturers chose. And with lenses that small, even fast apertures will only be marginally helpful. This is also a slow process since the photos have to be taken separately and merged together by the image processor.
What's the competition?
This isn't the first time we are talking about Google's stellar Pixel 2 and its camera. Software is what makes it so special, since it sports only a single camera setup.
At MWC 2018, Samsung revealed that the S9 sports a single lens camera with manually variable aperture, so we're definitely seeing a rise in faster, more software-driven smartphone cameras.
Find latest and upcoming tech gadgets online on Tech2 Gadgets. Get technology news, gadgets reviews & ratings. Popular gadgets including laptop, tablet and mobile specifications, features, prices, comparison.