tech2 News StaffOct 14, 2017 16:36:51 IST
Feature phones offer standby times of a month and more, while smartphones need to be charged every day. Phones with a long battery life is high on the priority list for mobile device buyers, and so far, smartphones have not really lived up to that expectation.
A number of technologies are tackling this problem by allowing quick or fast charging, or wireless charging that does away with the hassle of cables. While there are a number of devices in the market that provide 5,000 mAh batteries, there are very few devices available in India that offer a capacity beyond that. Here are the few devices that offer an exceptionally large battery capacity.
05. Karbonn Mahaabali 
Despite being a feature phone, the Karbonn Mahabali makes it to the list because of its massive, 5,000 mAh battery. The device is available in black, blue and olive green and is priced at Rs 1,470. The Karbonn Mahaabali is a rugged smartphone, and looks the part too. The top edge of the device has 4 LED torches, and as such, this is an ideal device for getting lost in the wilderness for the duration of the entire festival season. In such a scenario, the lack of fancy modern touchscreens and apps, is actually a welcome feature. Being a feature phone, that 5,000 mAh battery should basically last forever.
04. Gionee Marathon M5 Plus
The Gionee Marathon M5 Plus just barely makes it over the 5,000 mAh mark with a capacity of 5,020 mAh, and is priced at Rs 26,999. The previous version of the device actually sported a 6,020 mAh battery. This device has one feature worth speaking about, and that is the battery capacity. The build quality, display, software and performance are acceptable. For more on the device, check out our review.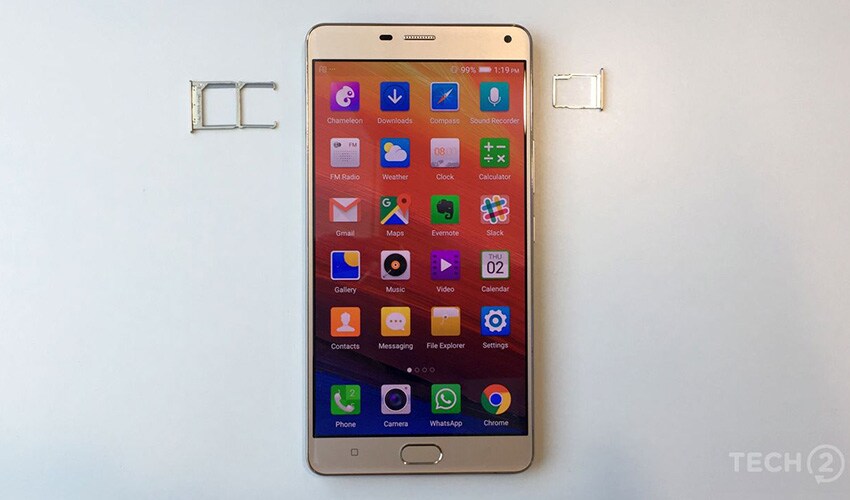 03. Lenovo P2
The Lenovo P2 has a 5,100 mAh battery, with the additional benefit of supporting quick charge. Even after a full day of heavy use the battery remains about half full. The device is priced at Rs 17,999, but should be cheaper at the moment because of all the festival offers going on. The device scores well in terms of features, build quality and software, but is rather lacking in the camera department. If you are looking to purchase this device, be sure to check out our review first.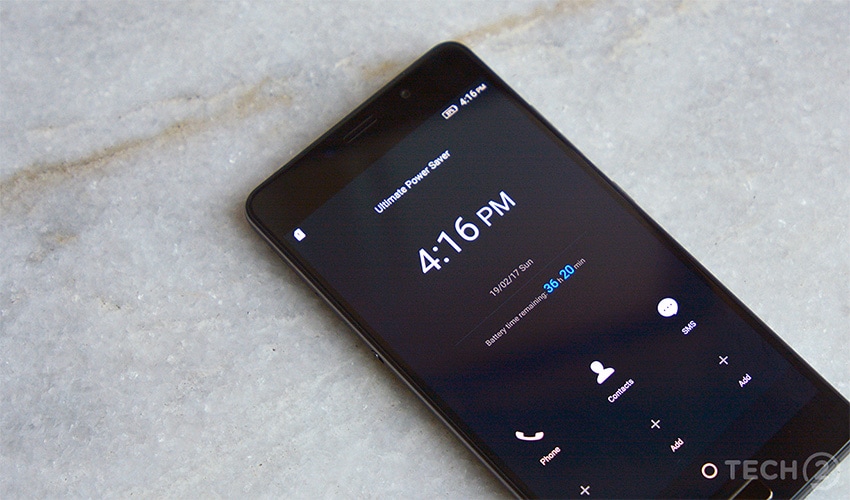 02. Mi Max 2
The Xiaomi Mi Max 2 is the clear winner when it comes to the battery department, because it sports a 5,300 mAh battery. The device manages to last for two full days on a single charge, even after heavy usage. Xiaomi is a well-loved brand in India and the device is very reasonably priced at Rs 16,999. The device scores well when it comes to build quality, software, camera and performance. If there is a high capacity mobile you need, then this is the device to buy. Our review of the device contains more detailed information.
01. Oukitel K10000 Pro 5.5 
The Oukitel K10000 Pro 5.5 is the device you need to get if the only requirement is a battery capacity to boast about. The device has a massive 10,000 mAh battery (yeah, you read that right), and is actually available in India on Amazon, priced at Rs 27,000, now. It was, however, introduced at Rs 24,000. The device claims to provide a massive 33 days of standby time on 4G networks, with 77 days for 2G networks. The device can interface with 4G networks, ships with Android 7.0, has 3GB of RAM, 32GB of on board storage, and a MediatTek 6750T 1.5GHz chipset.
Find latest and upcoming tech gadgets online on Tech2 Gadgets. Get technology news, gadgets reviews & ratings. Popular gadgets including laptop, tablet and mobile specifications, features, prices, comparison.