tech2 News StaffOct 18, 2017 11:14:26 IST
Diwali, the festival of lights, is a season where you are in the mood to spend. It's no wonder then that in the follow up to Diwali, all the major ecommerce platforms have multiple sales. While we have covered buying advice for selfie-focussed smartphones, streaming sticks, mainstream laptops, gaming laptops, feature phones and camera-centric smartphones, there are still some old school readers who want to get a good camera this season.
Sure, smartphones cameras have evolved over the years, and you do get excellent image quality on most flagship smartphones these days. A smartphone fulfills that age-old adage that the best camera is the one that you have with you always. But there are still limitations when it comes to photography using a smartphone, and that is the reason why dedicated cameras still exist.
Now a lot of people immediately think of investing in a DSLR to get into advanced photography. A miniscule fraction of this DSLR-buying population actually goes beyond investing in lenses other than the bundled kit lens and, at the most, a zoom lens. The more discerning ones may invest in prime lens such as the nifty fifties. But very few actually go to the extent of investing in a lens ecosystem. Then there is the question of lugging around that monster of a DSLR.
This is not an article to bad mouth the DSLRs. Far from it. But if you belong to the majority of the DSLR buyers that fit in the above category, then maybe an advanced compact camera is the one you should be looking at. As the name suggests, this category of cameras is compact and easily pocketable and come with a relatively larger sensor size than seen on the average compact camera. Some of these cameras also incorporate lenses with longer zoom.
This Diwali, instead of blindly investing in an entry-level DSLR, which you will not use after the initial novelty dies out, give a thought to the advanced compact segment. Here are five of the best advanced compacts around which you should consider.
Sony CyberShot RX100 M4
Price: Rs 58,990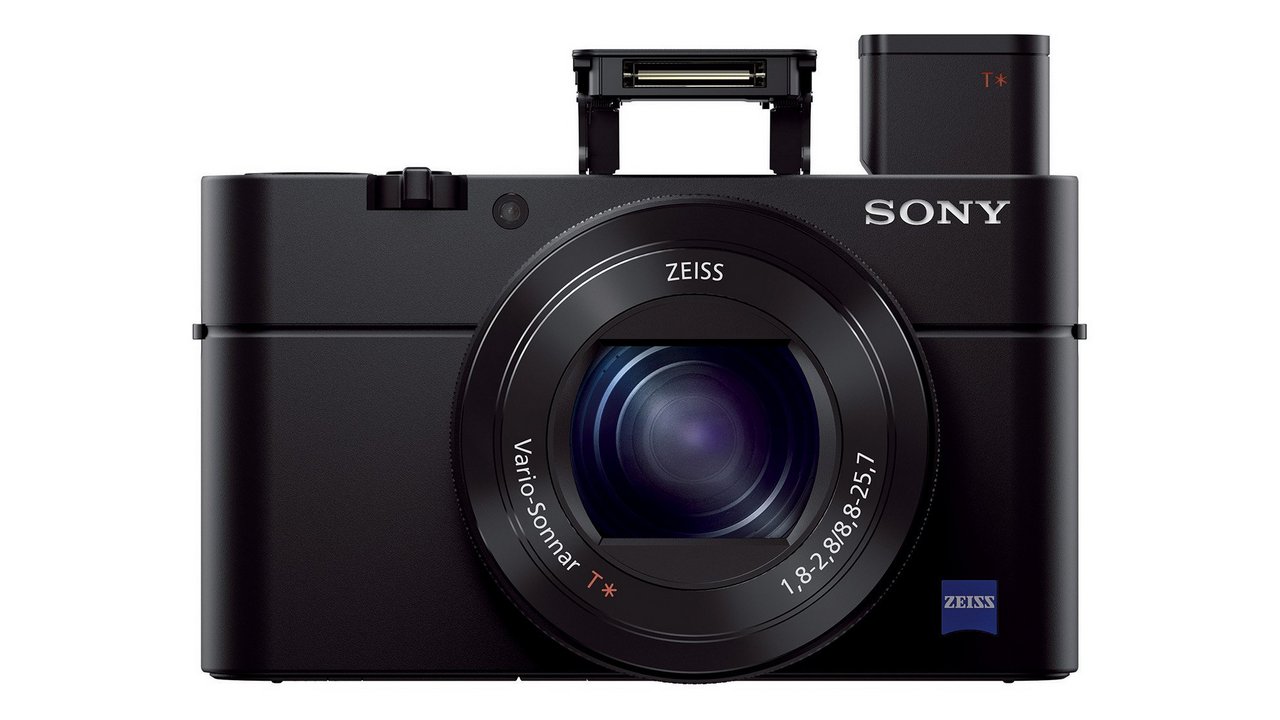 When it comes to advanced compact camera segment, Sony had sort of set a benchmark in 2012 with the Sony RX100. The Sony RX100 M4 is the fourth generation member of this family of compact cameras that caters to the discerning photography enthusiast. Coming in a really compact form factor, which lets you carry the RX100 M4 in your jeans' back pocket, this is one camera you can carry with you at all times if you so wish.
It comes with a 1-inch 20.1 MP stacked CMOS sensor along with a DRAM chip — which lets you shoot super slow-mo (960 fps) or super high-speed (1/32,000th of a second). There is a dedicated electronic viewfinder as well and the metallic control ring around the lens can be customised according to your preferences, making handling the camera very easy. The large sensor with a native ISO range support of up to 12,800 ensures you can shoot at ease in low light situations as well. Having tested the RX100 M3, we can vouch for the wonderful image quality on the camera. With the RX100 M4, you can also shoot 4K videos.
The only downside is that the battery drains pretty quickly, so if you are planning to go on a long vacation this festive season, ensure you have at least an extra battery on you.
Canon PowerShot G9X Mark II
Price: Rs 31,990
The silver colour Canon PowerShot G9X Mark II looks quite the stunner and packs some mean tech specs to add value to your photography experience. It houses a 1-inch type 20.7 MP CMOS sensor. It has a focal length range of 28 - 84 mm (35 mm equivalent) offering 3x optical zoom with a maximum aperture range going from f/2.0 - f/11 on the wide end and f/2.9 to f/11 on the telephoto end. The G9X Mark II comes with a 3-inch fixed touchscreen with a 1,040k-dot display which supports touch AF on all the 31 AF points. It supports Full HD video recording. You can also pair it with your smartphone using Wi-Fi, Bluetooth or NFC for sharing the images you've shot on your social media platforms.
Nikon Coolpix A900
Price: Rs 22,450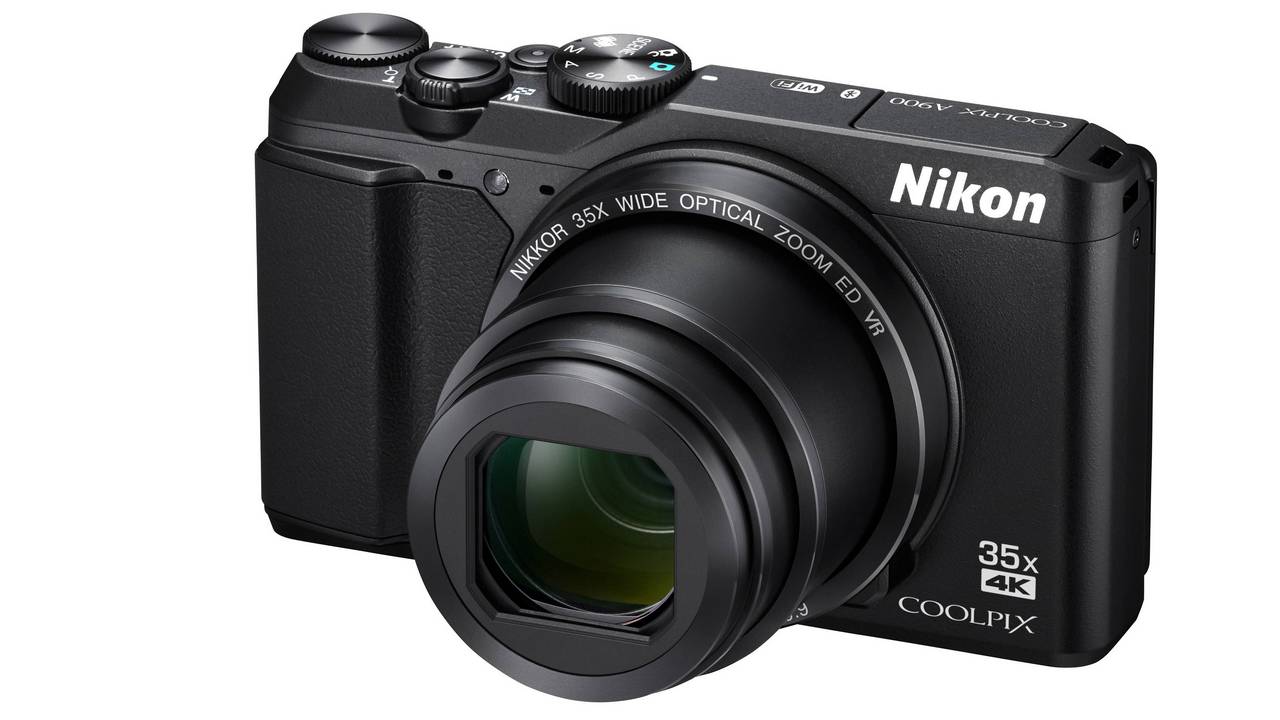 If you want a compact camera which also offers a large zoom range, the Nikon CoolPix A900 is the one to look out for. Although it has a relatively smaller sensor of 1/2.3-inch size, it offers a focal length range of 24 - 840 mm (35 mm equivalent) thereby offering a 35x optical zoom. The aperture is not as wide as the two cameras above with a maximum aperture rating of f/3.4 on the wide end and f/6.9 on the telephoto end. It does not have a dedicated viewfinder, but comes with an articulated display which can flip up by 180 degrees.
Panasonic Lumix DMC-LX100
Price: Rs 79,000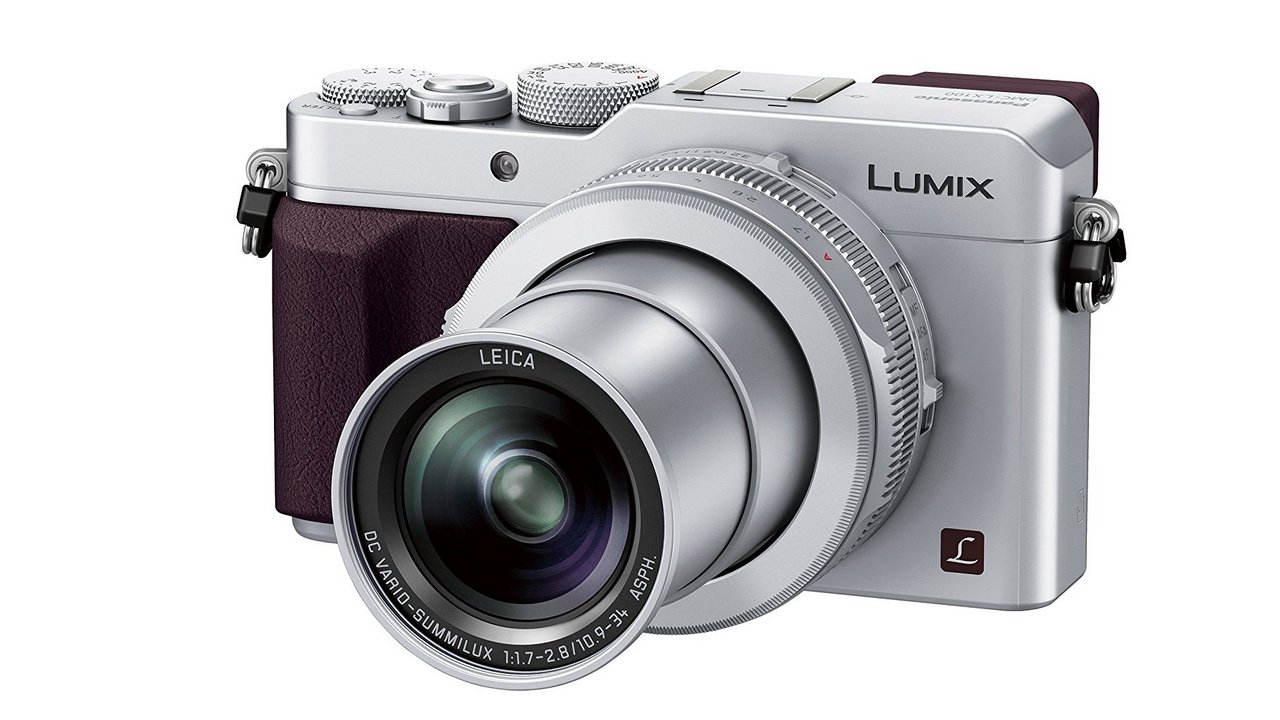 The Panasonic Lumix LX100 comes with a 12.8 MP micro Four-Thirds sensor with the widest aperture seen among all the cameras in the list. At the wide end (24 mm) you have a maximum aperture of f/1.7 and at the telephoto end (75 mm) you have an f/2.8 aperture. Add in the fact that it is bundled with a Leica Summilux lens, and you know you're looking at a capable camera.
Just like the Canon G9X, the Lumix LX100 comes with a pleasing design with a great grip. It is capable of shooting 4K videos and supports Wi-Fi and Bluetooth connectivity. It supports an ISO range going from 200 to 25,600. Although there is a 3-inch, 921k-dot LCD display, you get an electronic viewfinder as an alternative.
Fujifilm X100F
Price: Rs 1,02,999
If you are feeling generous and have a huge budget, but want an advanced compact over a bulky DSLR, the Fujifilm X100F is something to consider. The retro-design inspired X100F with a viewfinder placed on the left-hand corner almost gives the camera a rangefinder like appeal. Inside the aesthetically pleasing exteriors, you have the 24 MP X Trans CMOS III sensor in the APS-C size paired with X Pro image processor. There's a 3-inch 1,040k-dot LCD display.
Unlike the other cameras discussed above, the X100F comes with a 35 mm (equivalent) prime lens. Built for the discerning photographer, this compact camera features Fuji's class-leading X-Trans III CMOS sensor and is festooned with all the dials you'll ever need. This camera with its fixed lens can prove challenging to the average photographer, but it can be exceedingly rewarding once you master it.
Find latest and upcoming tech gadgets online on Tech2 Gadgets. Get technology news, gadgets reviews & ratings. Popular gadgets including laptop, tablet and mobile specifications, features, prices, comparison.