FP StaffApr 21, 2013 13:15:31 IST
The CBI is likely to take over an investigation by the Delhi police, which is probing whether Google violated rules in holding a competition that asked users to add information about their local areas for its online mapping services.
The agency will take over as the investigation will have national ramifications, says this report in The Hindu.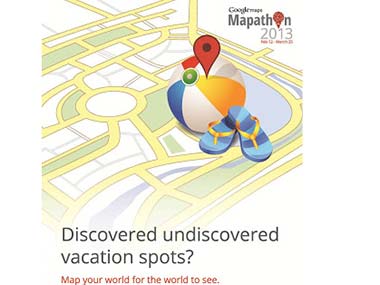 Google, which ran the "Mapathon" in India in February and March, said its aim was to make more local information accessible to all and that it did not break any laws.
The investigation against Google is based on a complaint filed by Survey of India, the country's national survey and mapping agency, which said the contest was illegal and may threaten national security.
Google invited users to help "create better maps for India" by adding knowledge of their neighbourhoods and promised the top 1,000 mappers prizes of tablets, smartphones and gift vouchers.
Survey of India first wrote to Google saying its "Mapathon" was against rules and then filed a police complaint, RC Padhi, a top official at the agency, told Reuters.
"We have to ensure that security is not compromised at any cost," Padhi said, adding that some information uploaded on Google Maps could be "sensitive".
Google has publicly stated that the company is open to discussing specific concerns over the issue with public authorities.
However The Hindu report added,
"the Survey of India has written another letter to Google India accusing it of giving false statements regarding a meeting between the two organisations over the issue. Noting that Google took no steps to allay the government's fears, the Survey of India has again pointed out that their action was "jeopardising the national security."
Find latest and upcoming tech gadgets online on Tech2 Gadgets. Get technology news, gadgets reviews & ratings. Popular gadgets including laptop, tablet and mobile specifications, features, prices, comparison.