PTIDec 19, 2017 09:52:19 IST
Targeting mobile-first news consumers, Bloomberg Media and Twitter on 18 December launched a global news network TicToc with the coverage focusing on general interest news worldwide.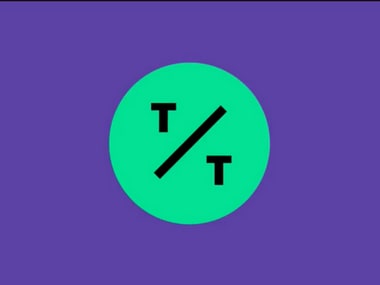 Bloomberg Media is the consumer-facing media organisation of Bloomberg, the multi-platform media company for business and finance.
The first iteration of TicToc by Bloomberg will feature a mix of live video and reporting from Bloomberg journalists around the world, as well as breaking news content from consumers, curated and verified by Bloomberg editors with a real-time distillation of the related conversation on Twitter, it said in a statement.
To support TicToc by Bloomberg, the media firm is building a dedicated team of editors, producers, social media analysts, product developers, engineers, designers, and marketers that will leverage its global resources.
"We are seeing a shift in the media landscape today: more content companies are partnering with platforms to create hybrid businesses that better serve consumers and society. With TicToc by Bloomberg, we are fusing the best of Bloomberg and Twitter to build a fast and credible modern news experience," Bloomberg media chief executive officer Justin B Smith said.
The 24-hour news network has got seven sponsors on board including Goldman Sachs, AT&T Business, CA Technologies, CME Group, INFINITI, SAS, and TD Ameritrade and will feature branded native content and unique integrations woven into the video programming, created by Bloomberg in partnership with each sponsor.
"Twitter is where people go for breaking news, and now our global audience can turn to TicToc by Bloomberg at any time to see what is happening in the world no matter where they are. Combining the journalistic integrity of Bloomberg with the speed and global availability of Twitter makes this a collaboration we are really excited about," Twitter chief operating officer Anthony Noto said.
Find latest and upcoming tech gadgets online on Tech2 Gadgets. Get technology news, gadgets reviews & ratings. Popular gadgets including laptop, tablet and mobile specifications, features, prices, comparison.