00:20 (IST)
And that's a wrap!
Thank You for joining us on this Live blog and head to tech2.com for more detailed updates about today's Apple event.
00:08 (IST)
Apple TV Plus promises to bring original stories and movies to more than 130 countries this summer. Most likely...India's included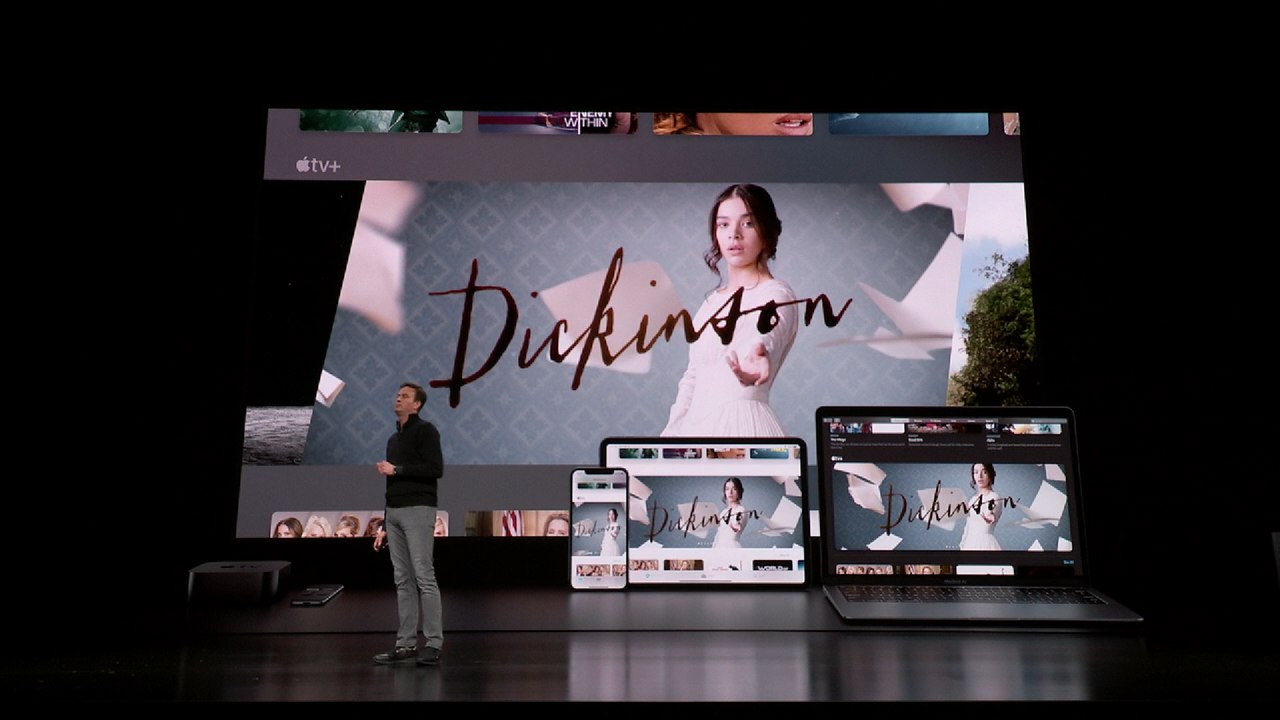 00:08 (IST)
Apple TV+ availability
Is On Demand
Available online and offline
With original content
Will be available in 100+ countries available this Fall.
00:06 (IST)
Apple introduces Apple TV+ with original content
Filmmaker Steven Spielberg takes to the stage to announce Amazing Stories.
Reese Witherspoon, Jennifer Aniston and Steve Carell announce The Morning Show.
Jason Momoa and Alfre Woodard announces See.
Kumail Nanjiani announces Little America.
Big Bird and Julia from Sesame Street announces Helpsters.
J.J. Abrams and Sara Bareilles announce Real Voice.
Oprah Winfrey announces Toxic Labour and a live streamed show
00:05 (IST)
00:03 (IST)
Waiting for Ekta Kapoor to take the stage next perhaps?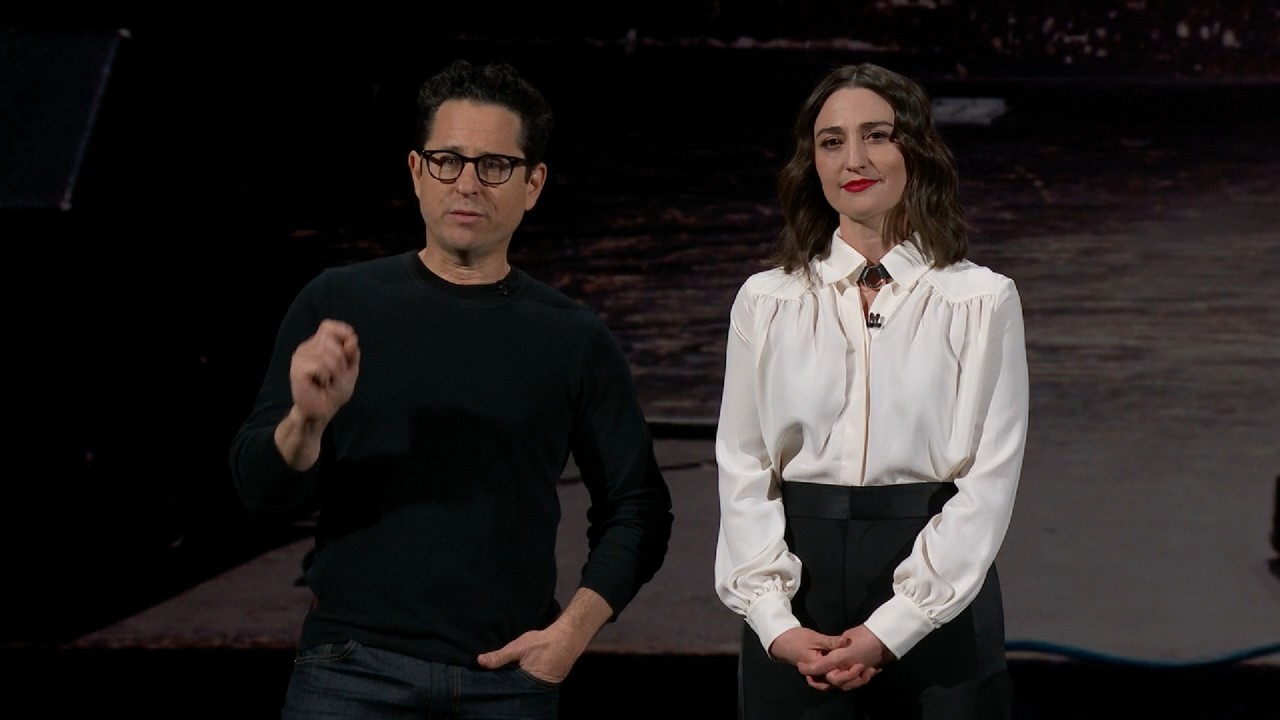 23:45 (IST)
Look who's on stage! Steven Spielberg! The maker of Jurassic Park...Jaws...Saving Private Ryan...and many more great movies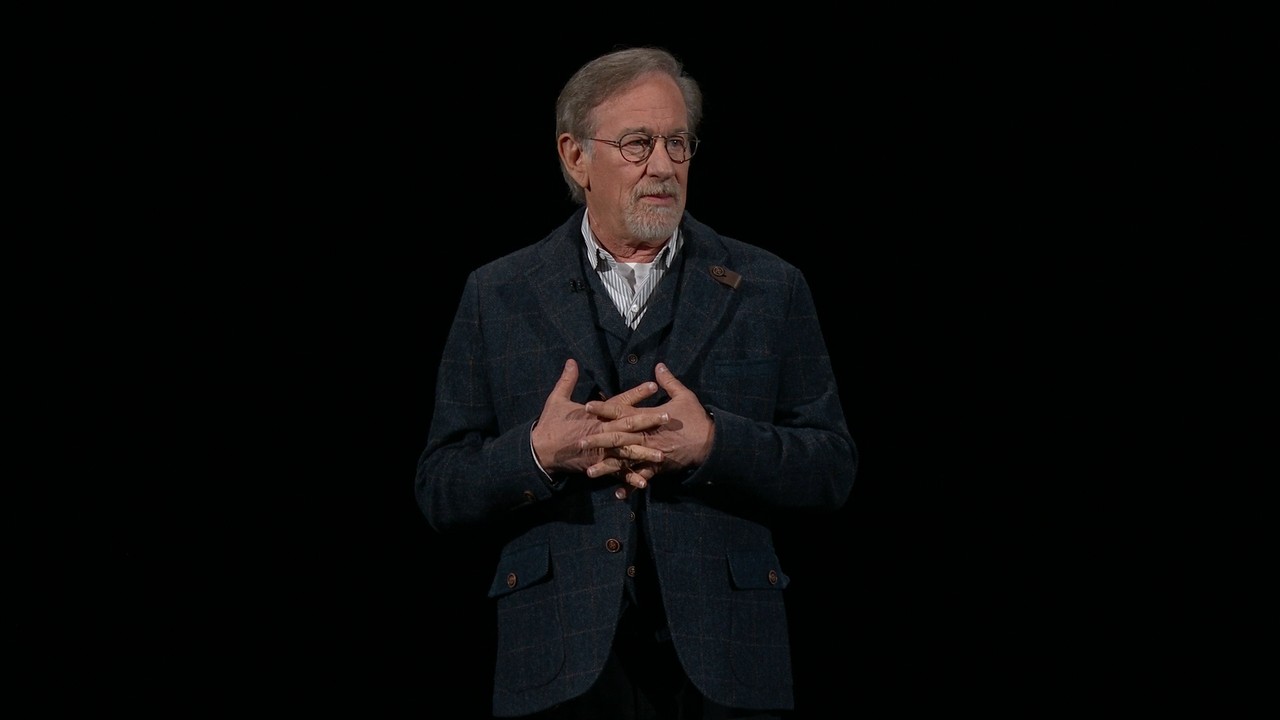 23:41 (IST)
CEO Tim Cook announces Apple TV+, a premium service with access to original content from Apple!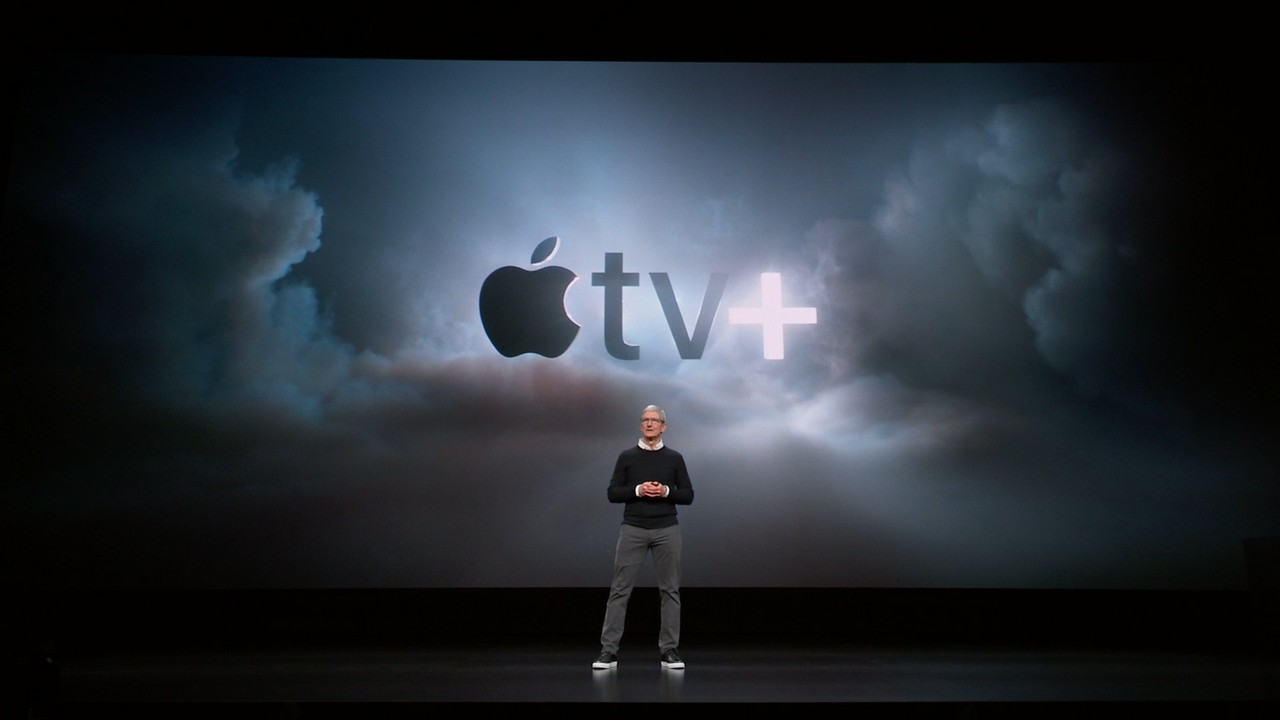 23:41 (IST)
Well...there's that
Apple TV: Everything you want in one place - except Netflix! #AppleEvent

— Pierre Sköldborg (@Skoldborg) March 25, 2019
23:34 (IST)
Apple TV availability
From TV to iPad to iPhone
Available from May via a software update.
Apple TV app is coming to Mac this Fall.
Apple TV app now also comes to smart TVs like Samsung, followed by Sony, LG and Vizio and Roku and Amazon.
Will be available in over 100 countries.
23:27 (IST)
Apple TV App is now redesigned
Up Next makes it easy to pick up where you left off.
Editors will recommend the best shows on TV
Apple TV app uses machine learning to help you find your next favourite show.
23:24 (IST)
What's new with the new Apple TV? Apple TV Channels.
Access to Movies
Access to cable and satellite TV
Only pay for what you want
All in one app
On demand and ad-free
Watch online or offline
Best picture and sound quality
Now with Family Sharing
23:22 (IST)
And finally, Apple TV
To bring together favourite shows movies, sports and news and make them available on all devices.
23:20 (IST)
Say Hello to Apple Arcade!
First gaming subscription service for mobile and the desktop.
Single subscription gets you access to 100+ games
Will be available in the Arcade tab in the App Store.
Apple Arcade games will be playable across Apple products.
Games will also be offline.
Games will be "all you can play".
Apple arcade games cannot collect any data about the user.
Arcade will be curated by Apple's expert editors​
Will be available this Fall in 150 countries. Pricing details to be revealed later.
23:18 (IST)
A single subscription to Apple Arcade lets you have access to all paid games on iOS, ad-free!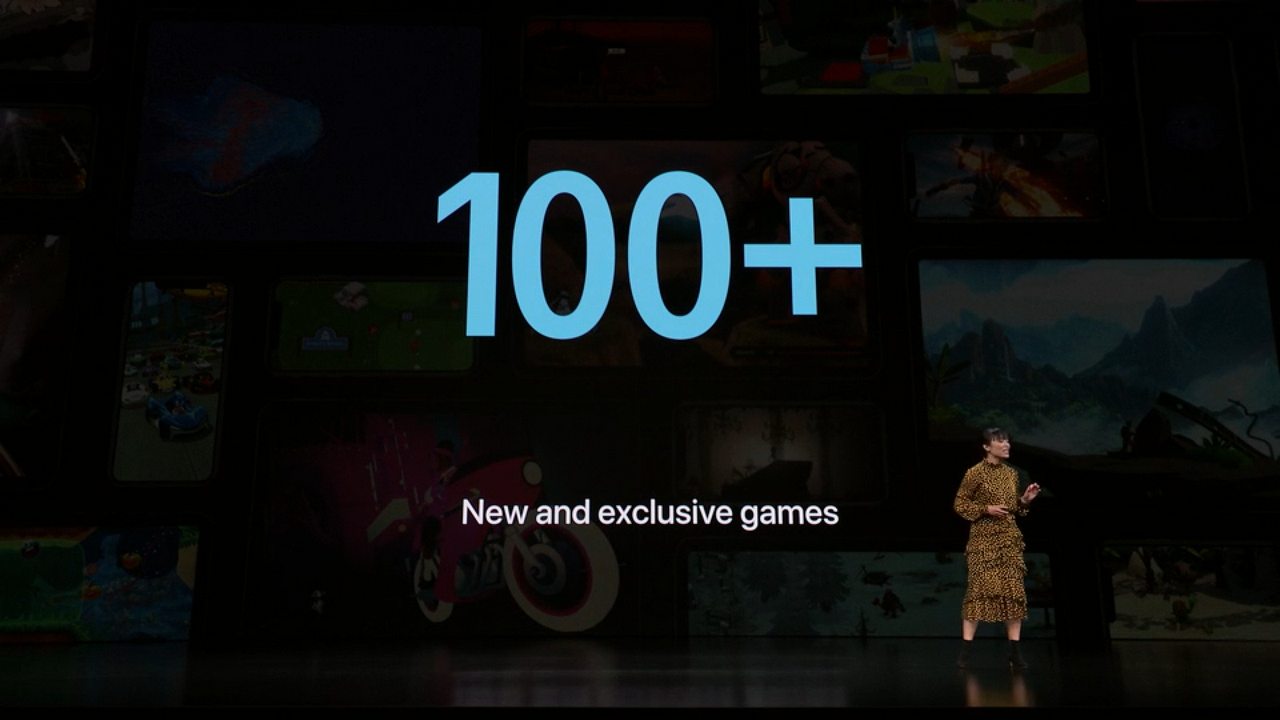 23:16 (IST)
Next! Apple Arcade! Apple's very own premium gaming service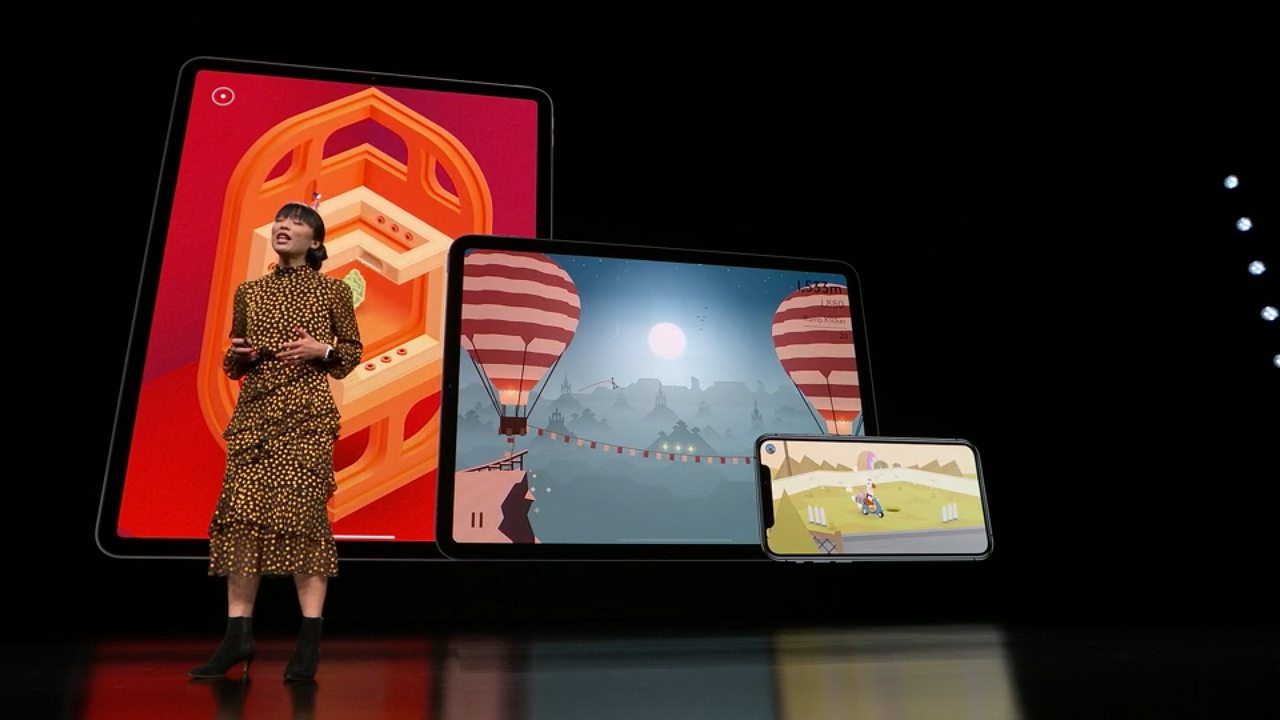 23:10 (IST)
Next up, App Store
A safe and trusted place to download apps.
Editors create rich content and is the essential destination to discover new apps.
iOS is the largest gaming platform in the world, claims Tim Cook.
23:09 (IST)
Apple launches its own Titanium Apple Card
No card number
No CVV
No expiration date
No signature
Will come to the Wallet app this summer.
23:06 (IST)
Apple Card focusses on Privacy and security
All data is stored on the device
Authentication takes place using Face ID or Touch ID
Card data will never be shared to advertisers or for marketing.
23:05 (IST)
Apple Card helps you save on interest
Makes it easy to see a range of payment and interest options.
No late fees, no annual fees, no international fees.
Lower interest rates
No penalty on interest rates
Partnered with Goldman Sachs and Mastercard.
23:02 (IST)
Daily Rewards with Apple Card
Every time users spend with Apple Card, users get rewarded with Daily Cash.
Cash gets transferred every day.
Apple promises 2 percent of the amount spent goes to Daily Cash.
Purchases made from Apple services gets you 3 percent to Daily Cash.
23:01 (IST)
After Apple Pay comes Apple Card
Focus on security and privacy
Designed for a healthier financial life???
Users can sign on their iPhone and use it worldwide and will be available across devices.
Apple Card resides in the Wallet app.
Support is just a text away (or as easy as messaging a friend)
Apple Card uses machine learning to turn cryptic words in credit card bills to represent actual names.
Gets you weekly and monthly summaries about spending
23:00 (IST)
The Apple Pay app now doubles up as your mobile banking app to track everything on your Apple Card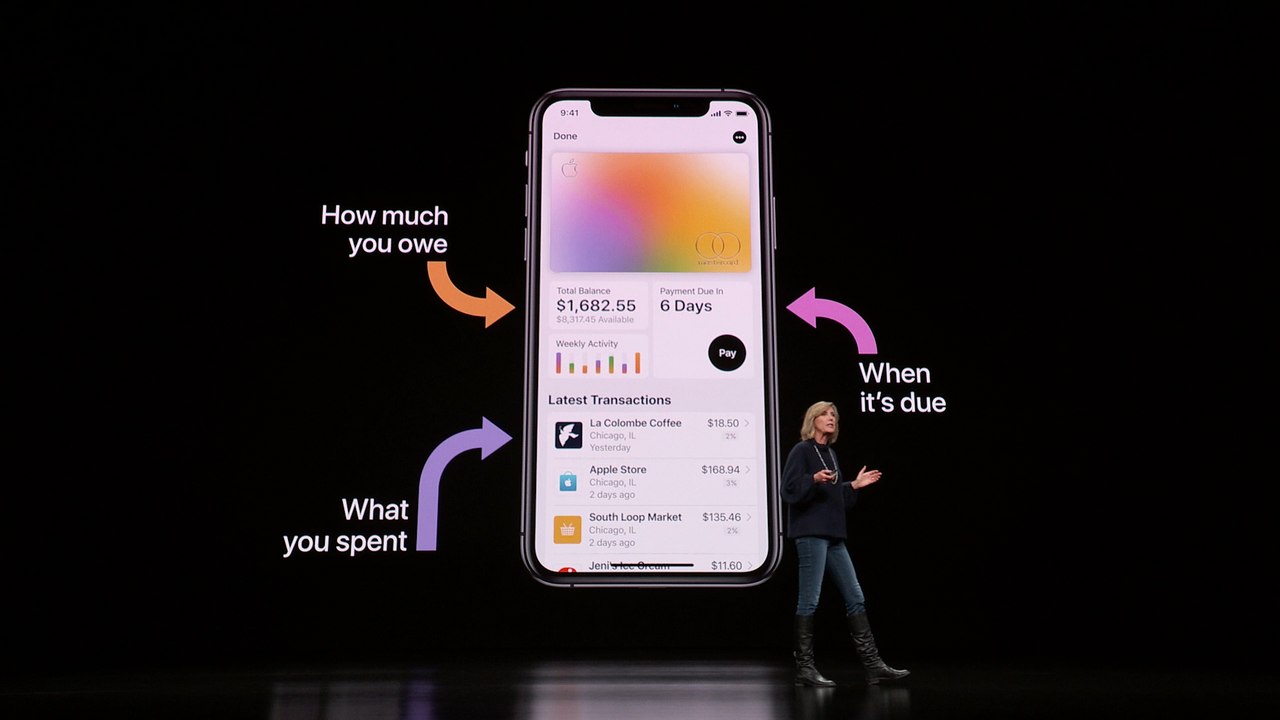 22:58 (IST)
Here we go... Apple's very own credit card!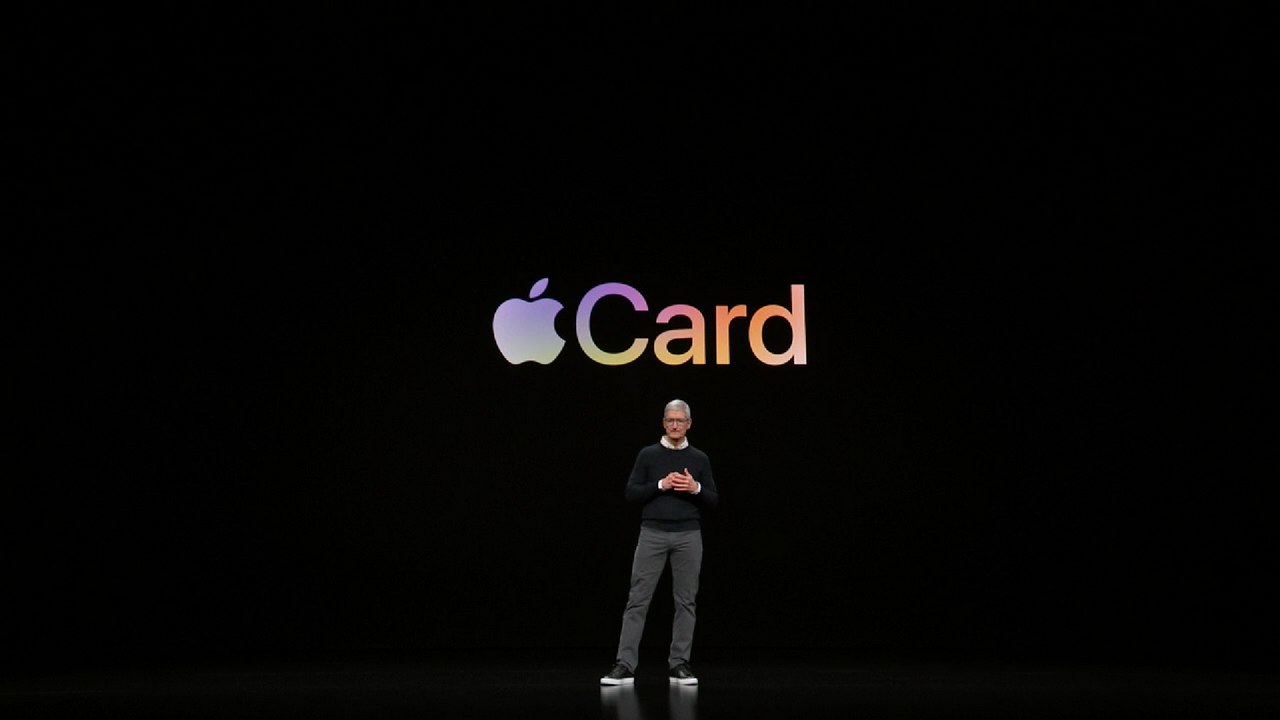 22:56 (IST)
Next up - the second announcement of the day - Apple Pay!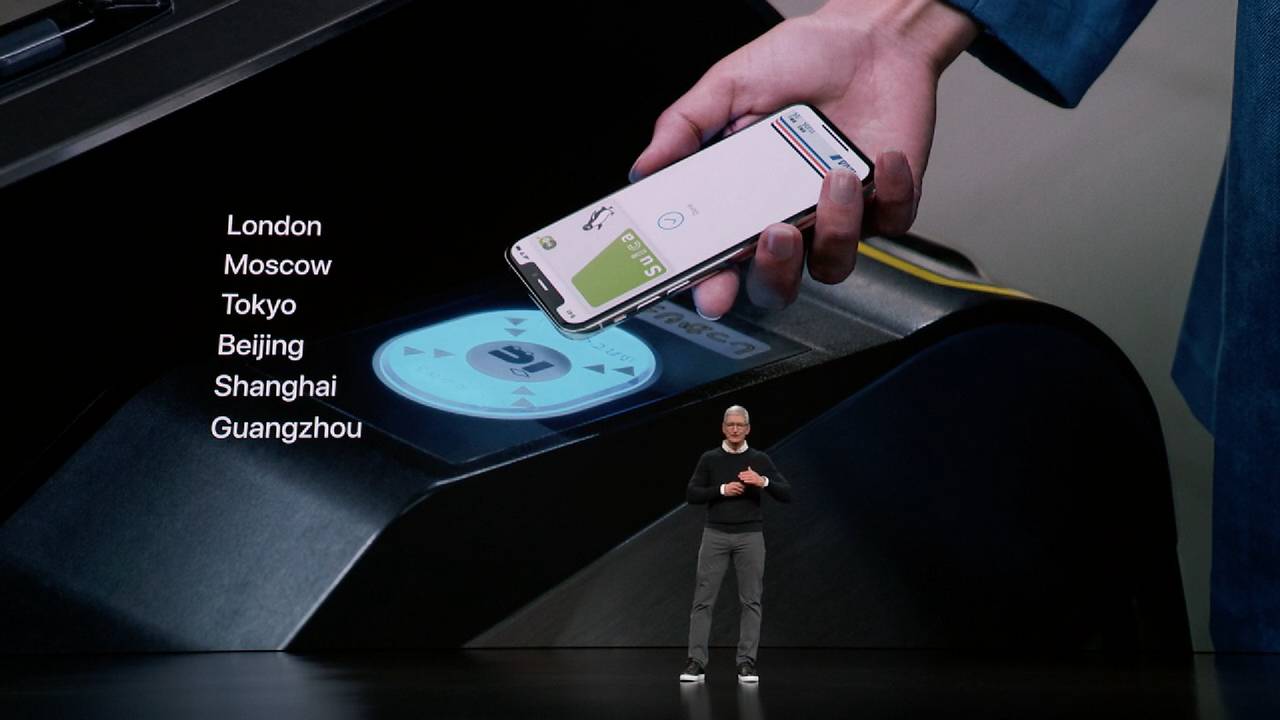 22:56 (IST)
Apple Pay comes to transit
Will be available in Portland, Chicago and New York this year.
22:55 (IST)
Next up Apple Pay
The simplest most secure and private way to pay
On target to surpass 10 billion transactions in 2019, claims Tim Cook.
Saw 99 percent acceptance in Australia.
Will be available in an additional 40 countries.
22:54 (IST)
Apple News+ introduces a choice of 300 new magazines for the very first time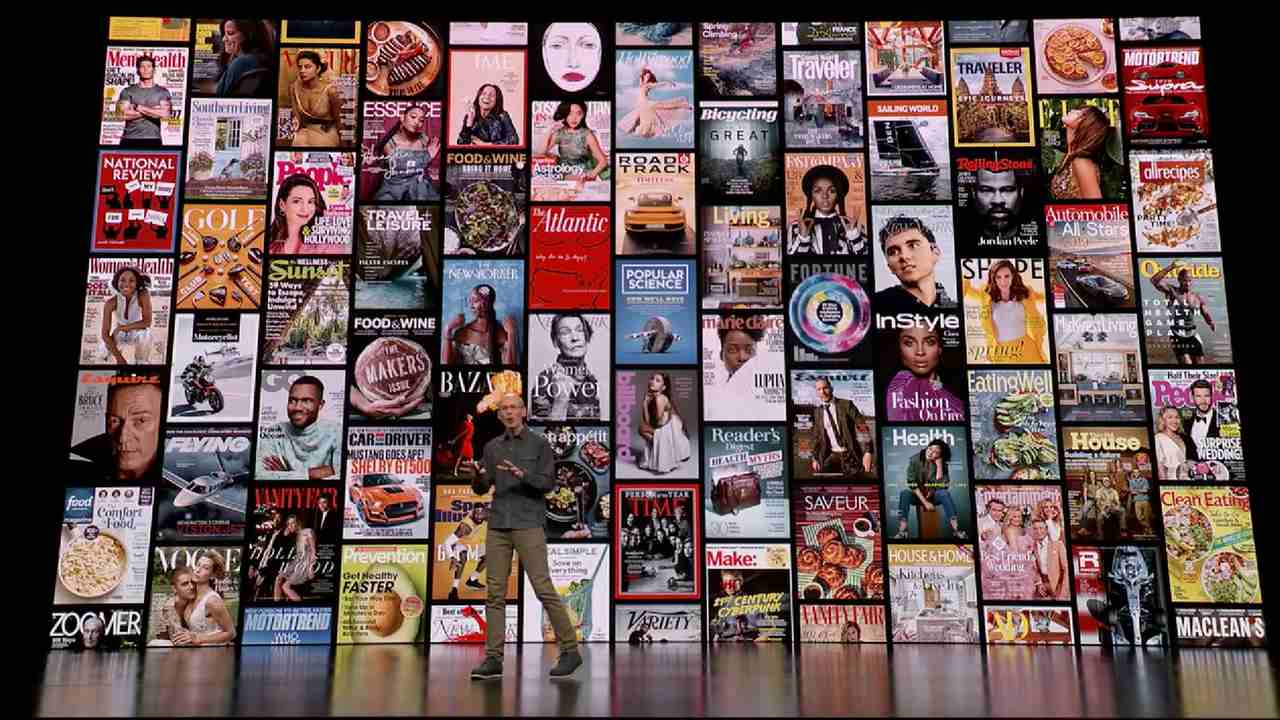 22:53 (IST)
Apple News+ pricing and availability
$9.99 per month with Family Sharing.
Will be available today
Users will need to download the latest updates.
Apple News and Apple News+ now comes to Canada (after the US)
Next up Australia and the UK.
22:51 (IST)
Privacy is critical
Recommendations are made on your iPhone or iPad, meaning advertisers cannot track you.
22:51 (IST)
Apple News+ also includes premium online subscriptions
Los Angeles Times, The Wall Street Journal , digital subscriptions and more.
Comes with expert human curation.
22:49 (IST)
Apple brings Magazines to Apple News with Apple News+
Basically brings all of your favourite magazines in one place (or one app).
A collection of magazines (sports, art, culture, travel, music and more).
Available in the Apple News app.
What's New?
Live covers with animated covers.
Magazines designed specifically for iPhone, iPad or Mac.
Recent issues get automatically downloaded.
Everything in a magazine is curated by Apple News editors.
Easy browsing with "essence design on phones"
Articles will adapt to iPhone and iPad and will look different on each device.
22:45 (IST)
Apple News+ introduces a choice of 300 new magazines for the very first time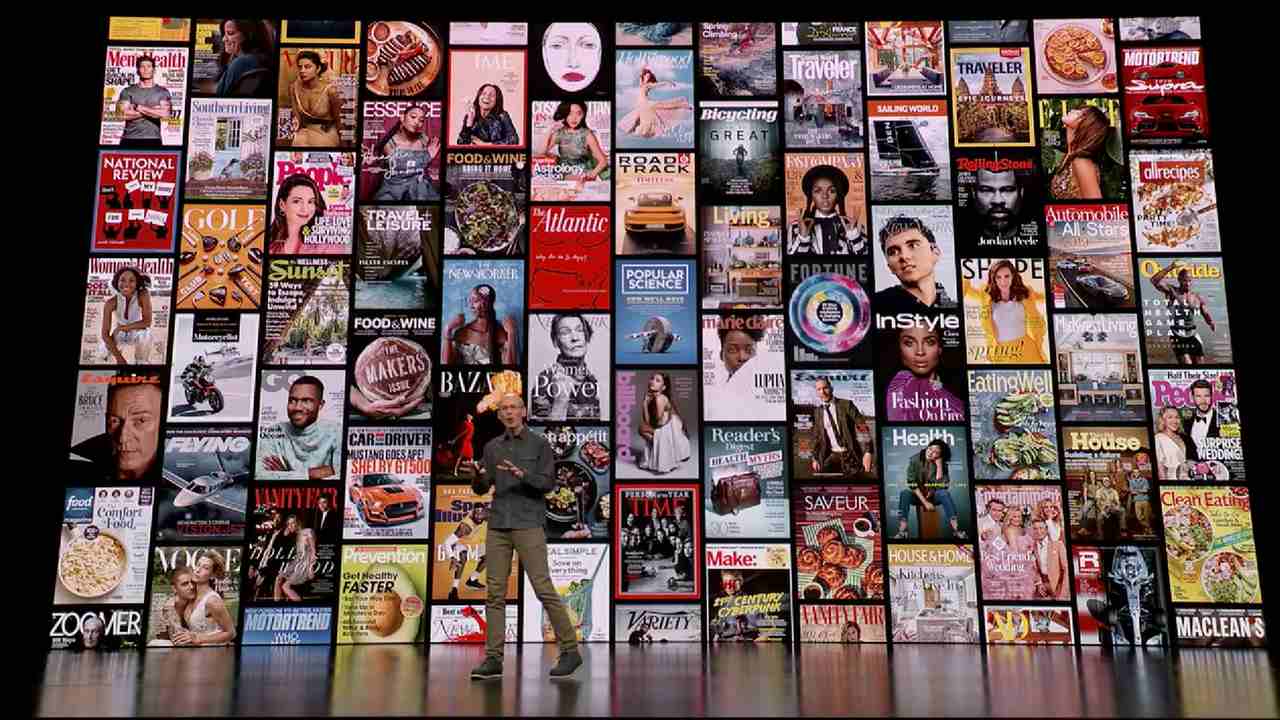 22:42 (IST)
Apple News' premium subscription service will be called...Apple News +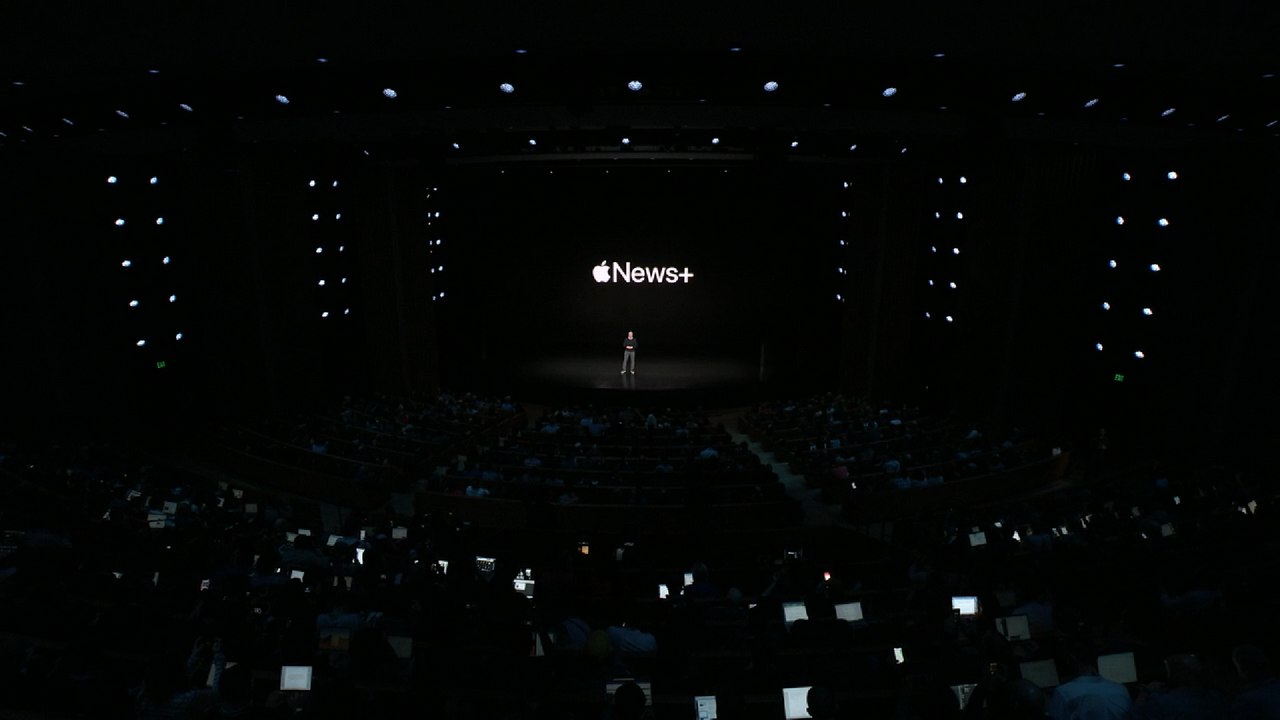 22:40 (IST)
Magazines are coming to Apple News!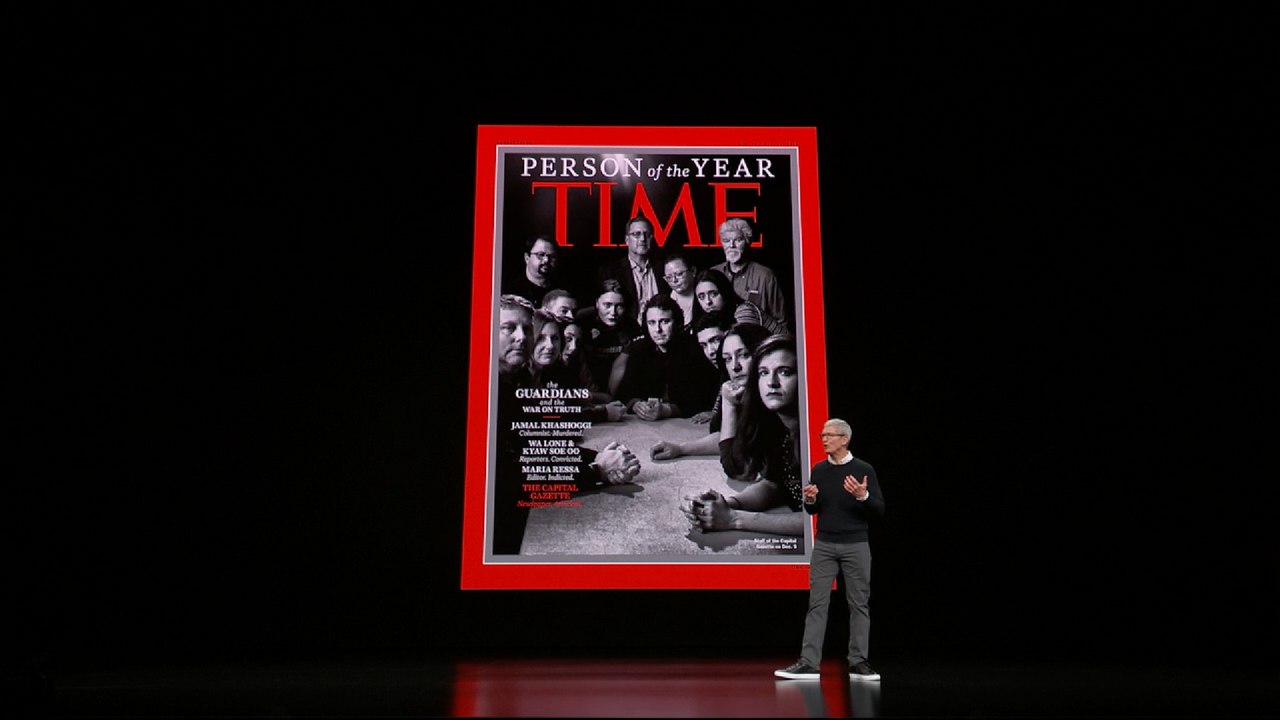 22:39 (IST)
First up, Apple News! Yayy! But wait a minute...Apple News already exists but we're waiting to hear more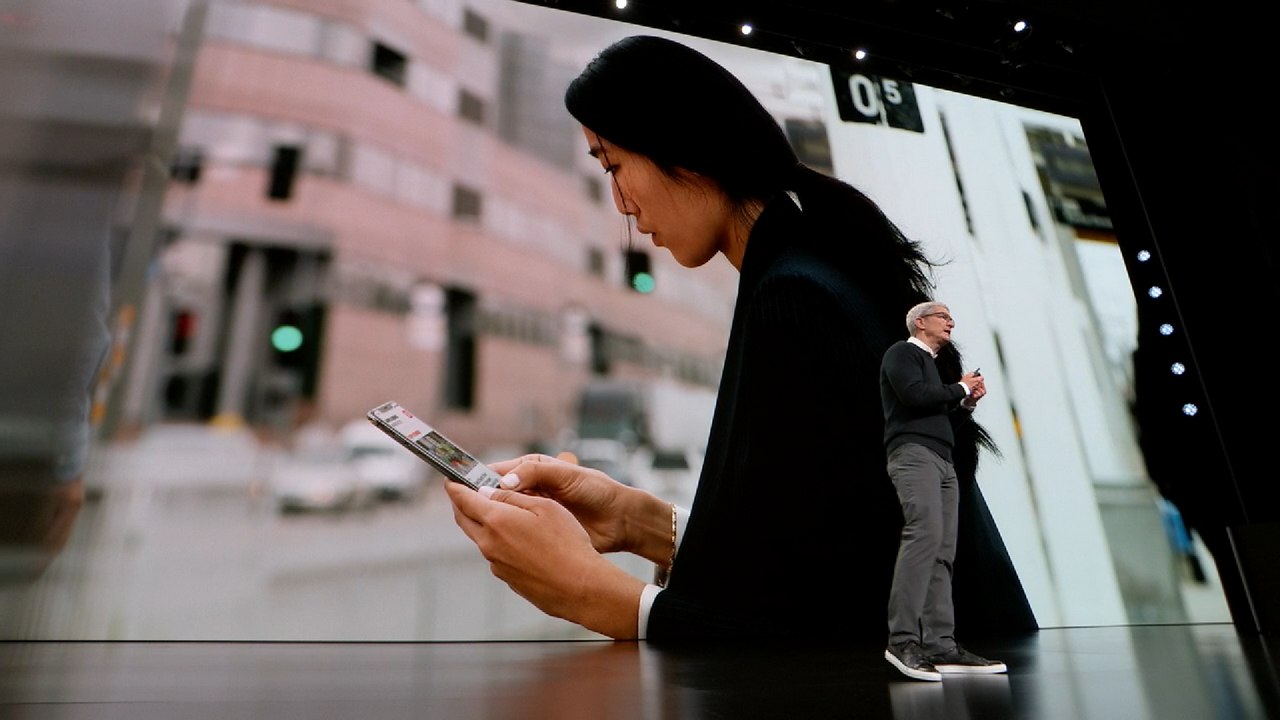 22:39 (IST)
Apple News
Tim Cook talks about how different and unique Apple News is from the rest.
Apple News is now the No. 1 news app.
Comes with hand-picked stories, personalised news feeds, from news, entertainment, sports and more.
22:36 (IST)
22:36 (IST)
Apple is not new to services
iCloud
Apple Pay
Messages
FaceTime
Find My iPhone
Find My Friends
App Store
Apple News
Yes. Apple is not new to creating world-class services.
22:34 (IST)
It's going to be a different kind of event
Apple CEO, Tim Cook takes to the stage.
Cook makes it clear that it's going to be just about "services".
He explains how Apple products helps propagate their services to users and customers.
22:33 (IST)
Apple CEO Tim Cook takes stage after a super quirky ad displaying all its key products and services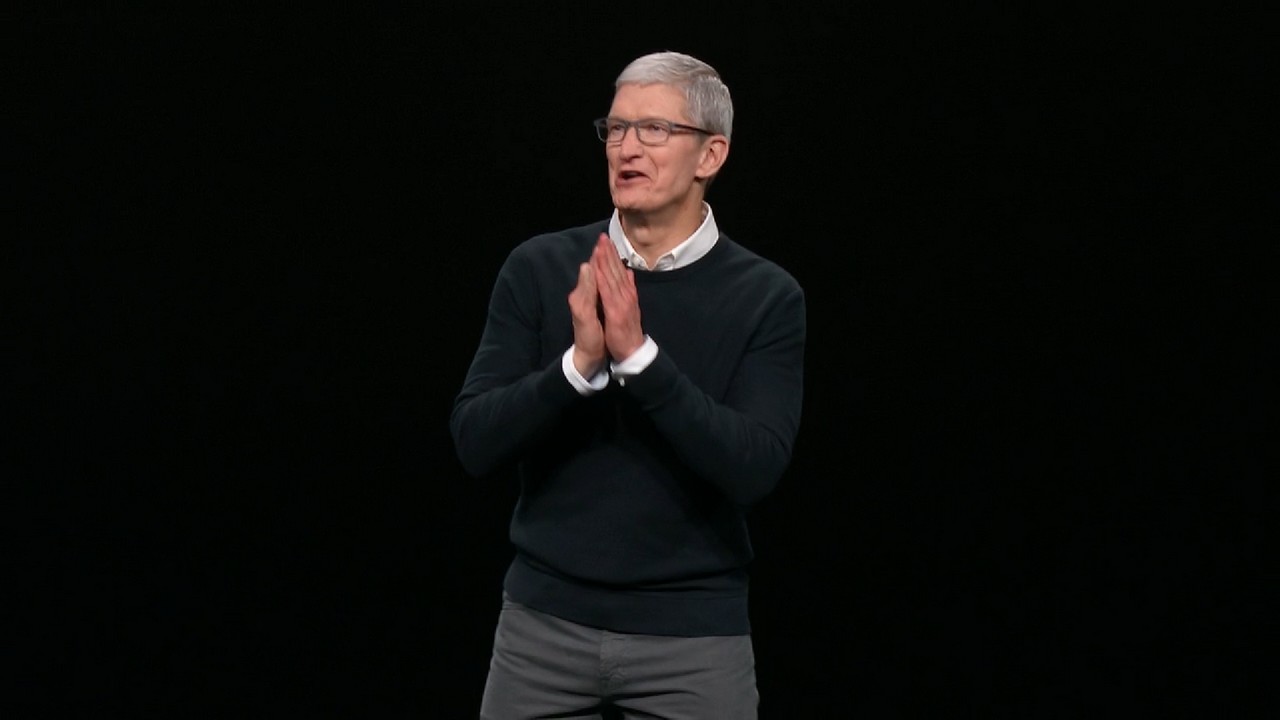 22:28 (IST)
22:26 (IST)
Dropping iPhone sales means there's a lot banking on today's services announcement
Apple's not been doing too well with iPhone sales. But if its quarterly reports are any indicator, services are looking up.
Adding more services to its bouquet will definitely help Apple recover its lost iPhone sales.
22:17 (IST)
Celebrities at today's event
Original content means big names from the industry are expected to attend Apple's 'It's Show Time' event.
Celebrities we expect to see include:
Reese Witherspoon
Jennifer Aniston
Steve Carell
J.J. Abrams and more.
All are expected to reveal bits about their upcoming original shows that would be exclusive to Apple's TV subscription service.
22:12 (IST)
21:28 (IST)
Apple wants it's Special Event spotlight to be solely about its new services
The tech giant even soft-launched a number of much awaited product updates over the past week.
We saw
a new iPad Air and iPad mini
and new AirPods
21:24 (IST)
Will Apple talk about Spotify on stage?
Music streaming service Spotify had recently filed a complaint against Apple in the EU antitrust court, saying the iPhone maker unfairly limits rivals to its own Apple Music streaming service.
Spotify has even opened up a dedicated website to explain its problem with Apple's App Store policies.
Apple being the responsible tech giant responded to Spotify and you can read all about it here:
Apple fires back at Spotify's EU antitrust lawsuit for unfair practices
21:18 (IST)
A Netflix-like gaming subscription service
Apple's gaming service will likely bundle paid games for a flat monthly rate, and would likely exclude "freemium" games where you need to make an in-app purchase to unlock everything.
What this means is that you won't be seeing the likes of a Fortnite Battle Pass or a PUGB Royale Pass but something similar to an Xbox Live subscription for iOS users.
You can read all about Apple's upcoming gaming subscription service in the link below:
Apple may unveil its Netflix-like gaming subscription service at 25 March event.
21:14 (IST)
Apple's very own credit card?
There's some talk about Apple launching its very own credit card at today's event.
But Apple is expected to launch this service in partnership with bankers Goldman Sachs.
21:13 (IST)
A news subscription service
Apple is reportedly working with a number of publishers for the launch of its News subscription service.
It could very well be called 'Apple News' (like Apple Music) and will most likely be available within the News app.
Right now the News app has been out for more than year in some countries
At the moment, Apple does not provide subscriptions in the News app, which means users will still need individual subscriptions to news websites to get through paywalls.
With a news subscription service, users should be able to get access to paywalled content across news sites.
Moreover, we are also expecting Apple to talk about original reporting.