Anusha SinhaOct 15, 2017 16:18:18 IST
If you like travel, the sound of rain, zombies or guns, we got you covered in this app weekly. Fire up your rage with Gangfort and Hot Guns or calm down with Hello World and Just Rain. Read on for a collection of the newest apps to get on your phone.
Hello World - Travel discovery and Travel Wallpapers
If you love packing your bags and hauling yourself off in search of adventure but cannot fulfill your wanderlust because of that presentation you have to prepare over the weekend, Hello World is for you. The app is a collection of articles on beautiful travel destinations, wallpapers, and travel information. The app is great for a little bit of escapism while you're stuck at work and for planning where you will vacation next. Till then, you can pick one of the gorgeous wallpapers from the app or use the automatic setting to get a new, travel-themed background every day. Destinations are grouped under enticing titles like 'Places you've probably never heard of' and 'Endless Roads'. You can also bookmark destinations to add them to your travel bucket list.
Cavefall is about a bunch of explorers who decide on a more dangerous method of exploration than your average scientist. They head off into the unknown and slide down the walls of the first cave they find. The tale unfolds in a Lovecraftian manner as they come across a creature with tentacles. The story is built through a series of scrolls that you collect in the cave. The game has one-touch control and the essence of the gameplay is deciding when to dodge the creatures and obstacles in the way. The soundtrack appropriately sets an atmosphere of horror and mystery. The art is pixelated and gives the game a retro feel. Cavefall is a great casual runner to play for a few minutes at the time. New levels are unlocked easily and provide enough novelty to keep you playing.
Hot Guns is a lot like Broforce, a shooter on Steam. The character and level design are characteristic of the more popular game but Hot Guns is a great alternative for your phone. While the game has fewer levels than you'd like, more will be released soon. The on-screen controls have buttons for movement and shooting but the absence of a joystick makes this clunkier than in similar games. The graphics in Hot Gun are pixelated and intricate. Levels take place in locations that would not seem out of place in a James Bond movie. In conclusion, the game is great for when you want a simple shooter where you can blow some pixelated brains out.
Never has the name for a thing been as appropriate as in the case of this particular app. Just Rain is an app that simulates just rain. You can create some light drizzle, a thunderstorm or the kind of rain that makes you want to sit near the windowsill with some coffee and a good book. Use the app for relaxation or for feeling like you are Odin, the Norse God of Thunder (or, if you watched American Gods, Mr. Wednesday). The app will put you into a meditative state if you have earphones and a few minutes to spare. Just Rain, like in Apple's philosophy, just works.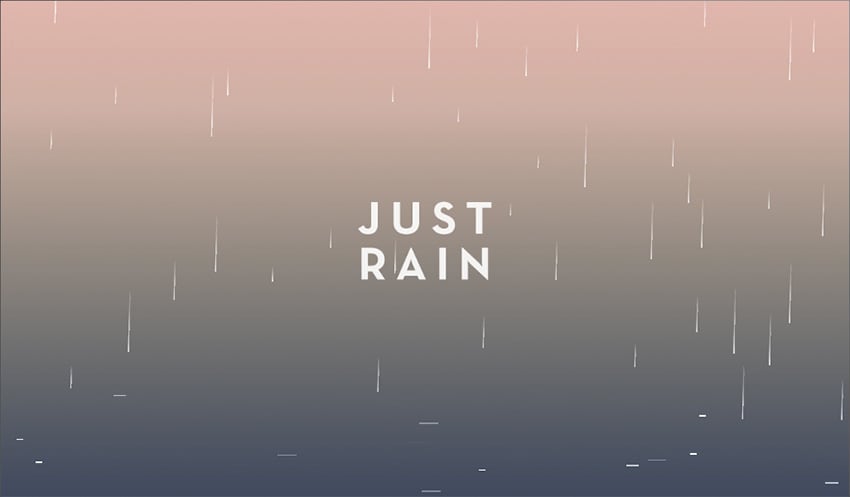 Summoner's Greed is an adorable tower defense game about a wizard who is being hunted by an army because he stole some conveniently unguarded treasure from the palace. He gathers help by using magic to create monsters. However much you disagree with the ethics of the summoner, you have to help him defeat the people who come to retrieve the treasure. Like in all tower defense games, the strategy lies in placing the monsters in the proper slots along a path so they can kill more enemies. The game is not as complex as a few of the best tower defense games on the market but it holds its own because of the graphics and gameplay. Resource management is a crucial part of Summoner's Greed. You have to strike the right balance between upgrades and more monsters. Ads are presented in a non-intrusive manner in the game. Different types of enemies will keep you on your toes as you adjust the strategies and determine the best way to get them all.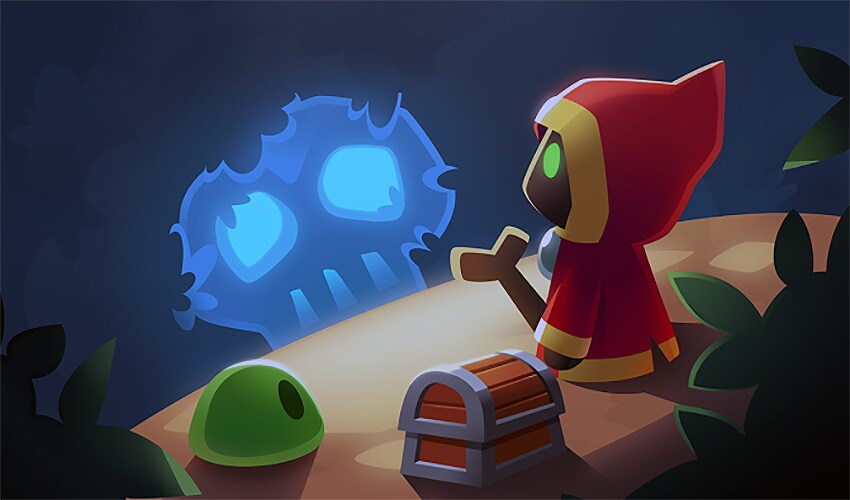 Gangfort is what you would get if you combined Mini Militia and Broforce. The game can be played alone or online with a bunch of players in real-time. Gangfort has a roster of colourful characters like a marine, a dealer with crazy hair, and an agent in a trench coat. There are two joysticks to control the movement and weapon aim. Unlike Hot Guns, the controls are a little more automatic and your character will jump around in the general direction that you choose. Gangfort is intensely enjoyable for the quick battles with other players. In case you want to practice on your own, you can play levels with 8, 10 or 12 bots. The characters all have different abilities which can be played to an advantage in some level maps.
Galactic Warrior is a game about a cloaked warrior from space who teleports to planets in a quest to rid them of the living dead. He has a choice of several weapons as he embarks on this challenging journey. There is a storyline that you explore through dialogue with other travellers in the space ship. The game is a satisfying shooter with easily maneuverable controls. The pixel art is utilized to its fullest to create a number of arenas with varying backgrounds and enemies. There are ten skills that the warrior can unleash on his opponents. The in-game shop gives you access to the skills as well as armour upgrades. Galactic Warrior is a surprisingly nuanced game for the mobile platform and you will see what we mean when you start playing.
Find latest and upcoming tech gadgets online on Tech2 Gadgets. Get technology news, gadgets reviews & ratings. Popular gadgets including laptop, tablet and mobile specifications, features, prices, comparison.