tech2 News StaffFeb 27, 2018 23:09:45 IST
OnePlus is expected to launch its next flagship in Q2 of this year, around the same time as when it launched its OnePlus 5 last year.
OnePlus, of course, has made no mention of a new phone yet, but we can guess that one is in the works. A leak by a Chinese source, however, may have revealed that unannounced phone well before its official launch.
According to a report by ITHome, a Chinese website and the source of the leak, two pictures of the device show the changes in the design when compared to older OnePlus devices. The images showcase a device with a full-screen display and an iPhone X-like notch on the top of the device. That notch is smaller in width than the iPhone's notch and appears to be housing a speaker grill, front camera and possibly, a proximity sensor. The front does seem somewhat like the Xiaomi Mi Mix 2, but with more rounded corners.
The back of the device is an all-glass affair with a centrally-aligned, vertical dual camera setup, LED, fingerprint scanner and the OnePlus logo, all lined up in the middle towards the top portion of the device. One of the images shows off that the device is running an Android 8.1.0 Oreo-based OxygenOS 5.1.0 MEA_3 and packing 64 GB internal storage with 6 GB RAM.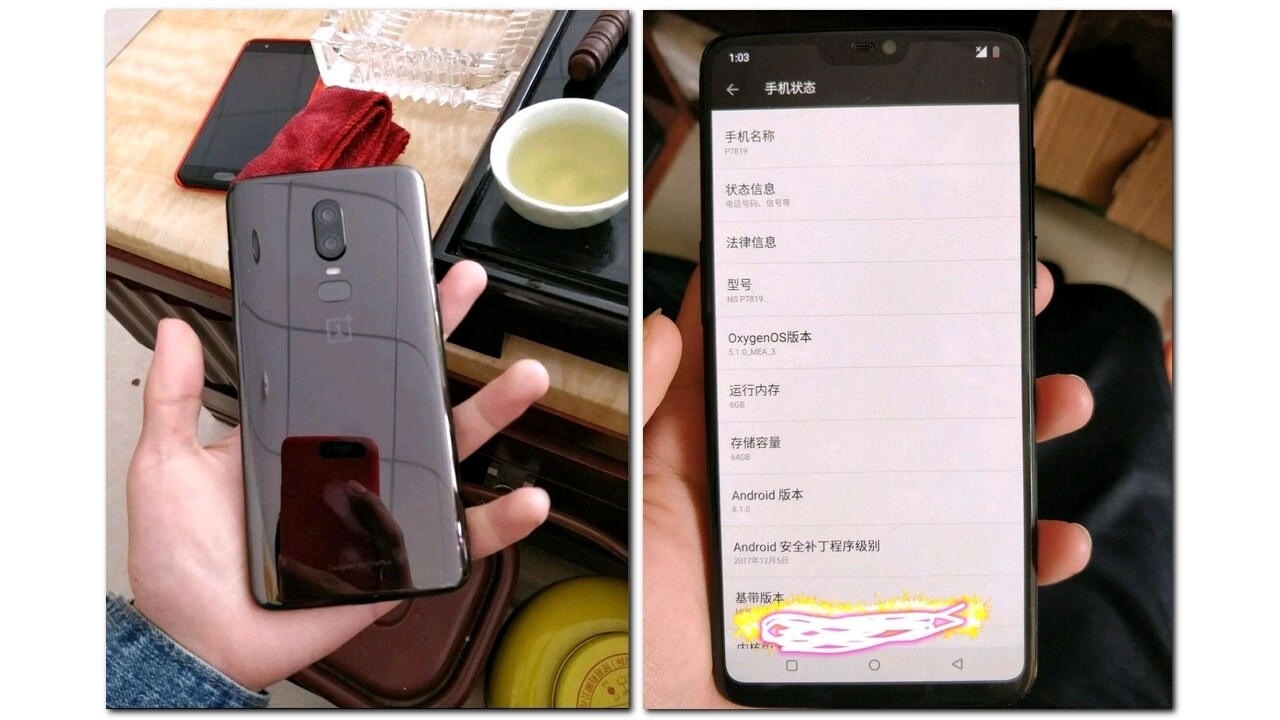 Given that the OnePlus 5T was available in a 128 GB variant with 8 GB RAM, we can of course expect such a variant for what could be the OnePlus 6. If the leaks turn out to real, it is a bit disconcerting to note that OnePlus is possibly testing an alpha/beta version of Android 8.1.0 Oreo is still on a months' old security patch.
Given a lack of any sort of real evidence, however, do remember that what we're looking at could easily be a fake or even an early prototype. There's plenty of time till the launch of a new OnePlus device, and a lot could happen in the meantime.
Find latest and upcoming tech gadgets online on Tech2 Gadgets. Get technology news, gadgets reviews & ratings. Popular gadgets including laptop, tablet and mobile specifications, features, prices, comparison.