Videep Vijay KumarDec 24, 2017 17:44:45 IST
Let's get the good stuff out of the way first.
The Raid Lair is great
The Eater of Worlds Raid Lair is fantastic. It looks great, all the encounters (the boss fight in particular) are a lot of fun, while its length hits that sweet spot between investment and reward. It's perfect for a lot of players who do not have more than a couple of hours to commit to a Raid run with their friends. I must say, however, that it's the Raid Lair's visual aesthetics and encounter design which elevate it from being merely "good" to "great".
The story continues after the defeat of Red Legion overlord, Ghaul. Everyone's third favourite Vex-obsessed Warlock, Osiris, stumbles upon a Vex masterplan on Mercury. The Vex are creating simulations of literally everything—iterating on the past, present and future to determine all possible outcomes of battle between the warring races of Destiny. Of course, the ultimate end goal being to convert everything into a machine, and "winning" this war. As you would expect, something goes wrong during Osiris' investigation and it's up to the player's guardian to rescue Osiris from the Vex in an effort to prevent the Dark Future from occurring.
Curse of Osiris' campaign can be run through in under two hours if you choose to avoid a lot of the encounters (something which Destiny players have been doing since 2014). I would recommend not doing this—team up with a friend and play it at leisure and this will take you around three hours. Once again, a lot of the areas (which you will encounter repeatedly should you choose to experience all the expansion's content) are visually spectacular—the Infinite Forest sports some Vex-themed areas with lots of elevation and cool-looking aesthetics.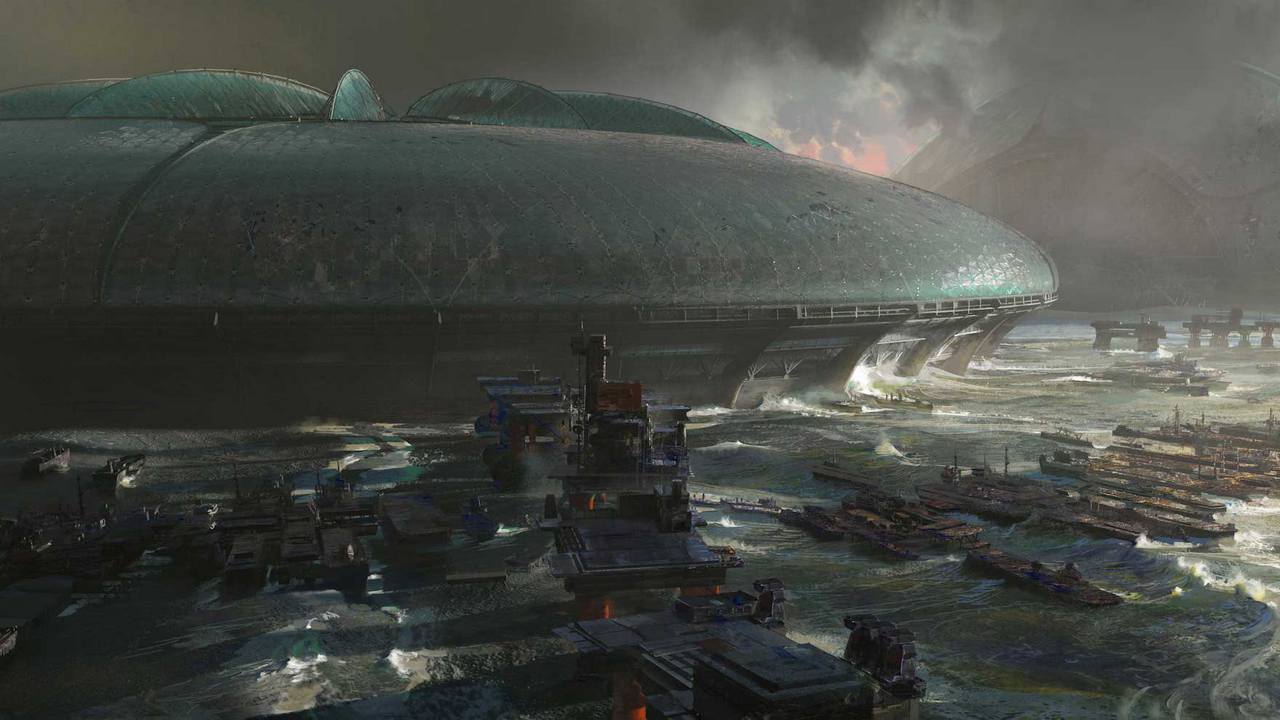 The high points of the campaign are the game's two Strikes (masquerading as game levels in this case) and the final boss fight where (spoiler alert) your Guardian finally gets to fight alongside an NPC! The campaign isn't without fault, however, with the oldest Destiny trick in the book being deployed: reusing an old Strike area as a level. Its brevity combined with the artificial extension of length are real issues.
Limited exploration and a new economy
It is unfortunate that the main hub area in Curse of Osiris, the Lighthouse on Mercury is barely populated, featuring just one NPC (quest/reward giver Brother Vance) and the Forge, a console which can be used to craft themed expansion weapons. It doesn't feel like a living, breathing space such as the Tower or The Reef from Destiny 1 or the grossly underutilized Farm social space. What's more, Mercury itself is Destiny's smallest single open exploration area, featuring one (albeit well designed) Public Event (which ironically is the largest space for a Public Event in Destiny history) and a sole Lost Sector.
What is even more unfortunate is that the game's best space, the Infinite Forest, feels more like a tech demo than an actual playable space. Not only can it not be explored freely, the limited number of activities and lackluster encounter design within this space do not do the art and visuals justice.
A lot of fan disappointment also stems from the new economics of Destiny 2. First, a large volume of Curse of Osiris content comes from the in-game marketplace, The Eververse Trading Company. Most of the items here are cosmetic, but it is possible to obtain them by spending real world money.
The issue isn't with the items themselves, but the fact that nearly half of the content in the expansion pass consists of cosmetic items obtainable by swiping your credit card. Granted, players can obtain these items by simply playing the game (the drop-rate of Engrams is far more generous than previously), but it is player sentiment that this effort would have been better spent designing meaningful, engaging content rather than adding more cosmetic items than can be collected.
A dearth of exotics and curse of laser-tag
In another unsurprising move, Bungie chose to re-release far more "fan favourite" exotic weapons and armour rather than creating new, unique items. Did players really want some old exotics (most of which are hopelessly outclassed by vanilla Destiny 2 exotics with some exceptions) instead of new ones? This was just plain lazy. But wait, there's something else which could be perceived as even lazier.
Nobody at Bungie seems to have play-tested the new exotic Solar Trace Rifle, the Prometheus Lens in PvP. For two weeks since the expansion's release, poor souls who weren't lucky enough to acquire this weapon ended up being laser cannon fodder in the Crucible—it weapon was so broken that it would be a detriment to literally use any other weapon (yes, even a Power weapon) against a wielder of the Lens. It has been nerfed to the ground since, which is par for the Bungie course.
There's no denying the absurd fun which could be had with this weapon, however (at least for a while), but the levels of absurdness were elevated further when slimy black market NPC Xur sold this weapon on the day of Trials of the Nine. What ensued was mayhem, and let's just say that the perception of Destiny as a casual multiplayer shooter isn't going to change any time soon if this keeps happening.
Locked out (and subsequently let in)
While the practice of gating players with content releases such as expansions and DLC is nothing new to the world of Destiny, the timing of the first expansion's release was particularly harsh on PC players. Within six weeks of the game's release, PC players would see them being locked out of content such as Prestige activities, Trials of the Nine, as well as any meaningful endgame content. Fortunately, this lock-out has since been removed, with players having unhindered access to all all non-DLC content—but at launch, this ticked off a lot of players as you would expect.
A parallel in more ways than one
It is ironic that the state of Destiny isn't dissimilar to the Vex simulations in Curse of Osiris; a lush, beautiful past, mirroring the "glory days" of Destiny 1 as seen through rose-tinted eyes of the community, followed by several iterations of the present akin to the endless process of experimenting with both gameplay, social and business models by Bungie and Activision (none of which seem to appease the game's players), while all of today's iterations seem to lead to the far future, a distant dystopian vision of the universe where the sun has died and microtransactions ultimately win the great war.
In the end, Curse of Osiris' individual triumphs are overshadowed by failures in delivering the right type and volume of content, while it's clear that lessons have not been learnt—questionable business practices such locking content behind a paywall and overemphasis on its in-game marketplace are poor substitutes for real, engaging content. Bungie cannot afford to make any more mistakes, with a falling player count, unhappy community and innumerable alternatives.
Find latest and upcoming tech gadgets online on Tech2 Gadgets. Get technology news, gadgets reviews & ratings. Popular gadgets including laptop, tablet and mobile specifications, features, prices, comparison.