21:16 (IST)
And that's a wrap!
Thanks for joining us on the Hyundai Venue live blog and check out Tech2.com for more details.
21:15 (IST)
Here's all you need to know about the Hyundai Venue's brand new Kappa engine
The compact SUV will get two petrol and one diesel engine which will be mated to two manual and one dual-clutch automatic transmission in various permutations. One of the petrols, and of most interest to us, is the new Kappa T-GDI 1.0-litre turbo.
Check out the link below to get all the details about Hyundai's new Kappa engine.
Hyundai Venue Compact SUV Petrol gets a new KAPPA T-GDI 1.0 litre turbo engine
21:05 (IST)
20:50 (IST)
Here are some more details about the 2020 Hyundai Sonata
Thanks to a suite of radar sensors, cameras, and ultrasonic sensors, the 2020 Sonata introduces a couple of big advances in autonomous capability: Highway Driving Assist, Lane Follow Assist, Smart Cruise Control... and it can pull itself in and out of tight spots on its own. pic.twitter.com/V4o28n1Mbb

— Hyundai USA (@Hyundai) April 17, 2019
20:40 (IST)
The Hyundai Sonata will be built in America
Will come in Hybrid and a new N-Line turbocharged Sonata
20:40 (IST)
20:40 (IST)
Hyundai Sonata going to be made in the HMMA Alabama plant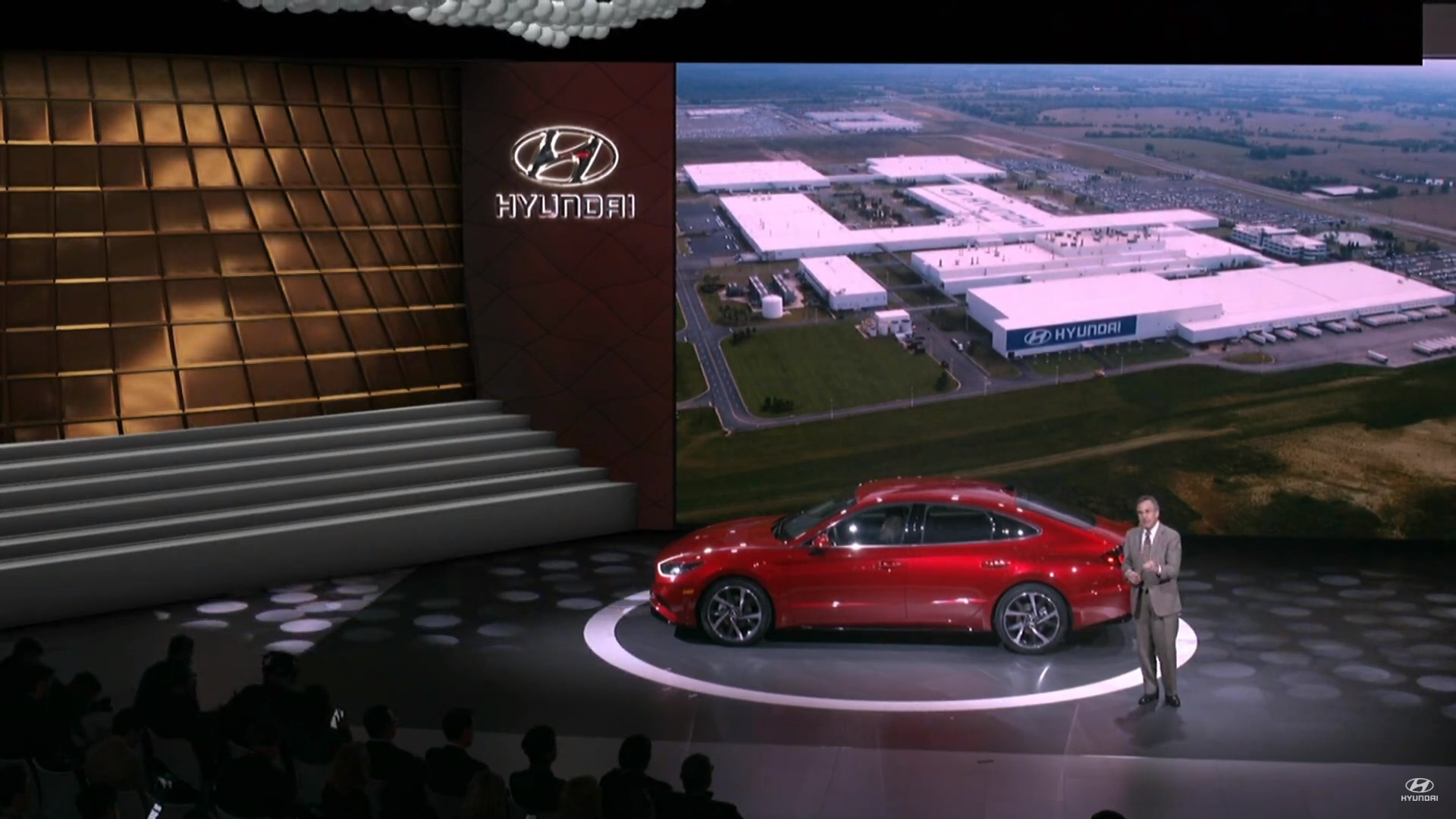 20:39 (IST)
Autonomous capabilities
Hyundai's 2020 Sonata comes with Remote Parking Assist that automatically brings the car out of parking
This is new for the segment
20:37 (IST)
The new 2020 Sonata uses a digital key
Technobuffalo's John Rettinger takes to the stage to explain the technology inside the new Sonata
Uses NFC and Bluetooth to lock and unlock the car
You can even share a digital key with another user
The car comes with a high-speed wireless charger
The digital key will even adjust the car to the user's personalised settings
20:36 (IST)
Sonata will have a digital key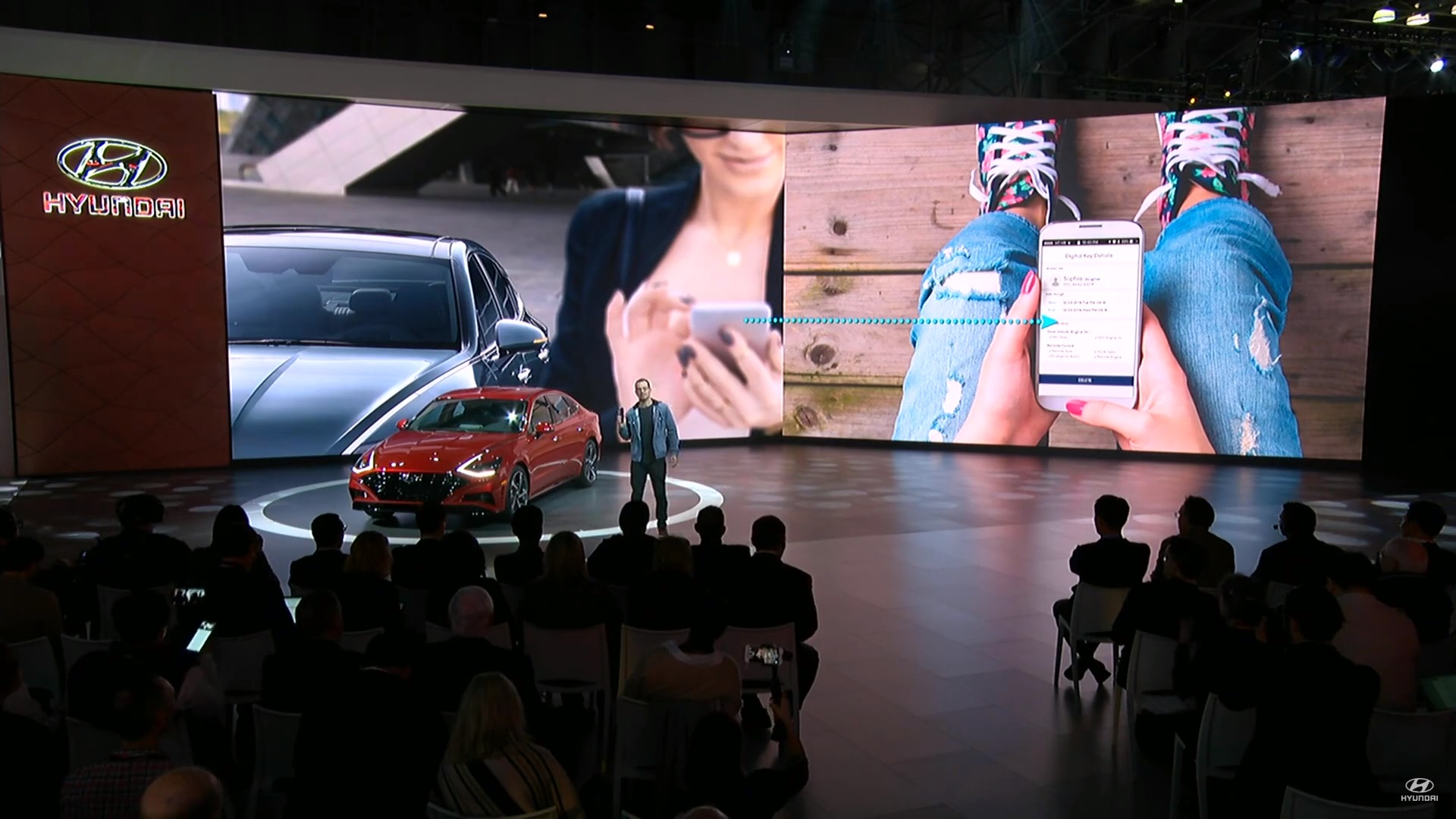 20:33 (IST)
2020 Hyundai Sonata features
The Hyundai Sonata uses a new platform and the Dynamic Lasso design philosophy
Features a sloping roofline and a short overhang along with a long hood
The Sonata sits lower wider and looks a lot better than the older model
The highlight of the design is the hidden lighting around the headlamps
Interiors feature an ambient illumination with focus on simplicity
Two mirrors used in an S curve for the main display
20:30 (IST)
Good things come in small packages and the all-new #HyundaiVenue's compact footprint is right-sized for city living. Venue's unique profile instills confidence, and security – and it delivers on that promise, surrounding its passengers with advanced active safety. #NYIAS pic.twitter.com/AsggWrVzhQ

— Hyundai USA (@Hyundai) April 17, 2019
20:28 (IST)
Hyundai Venue availability
Hyundai Venue arrives by the end of 2019 in the American market.
No details about India availability announced.
20:27 (IST)
Hyundai 2020 Sonata revealed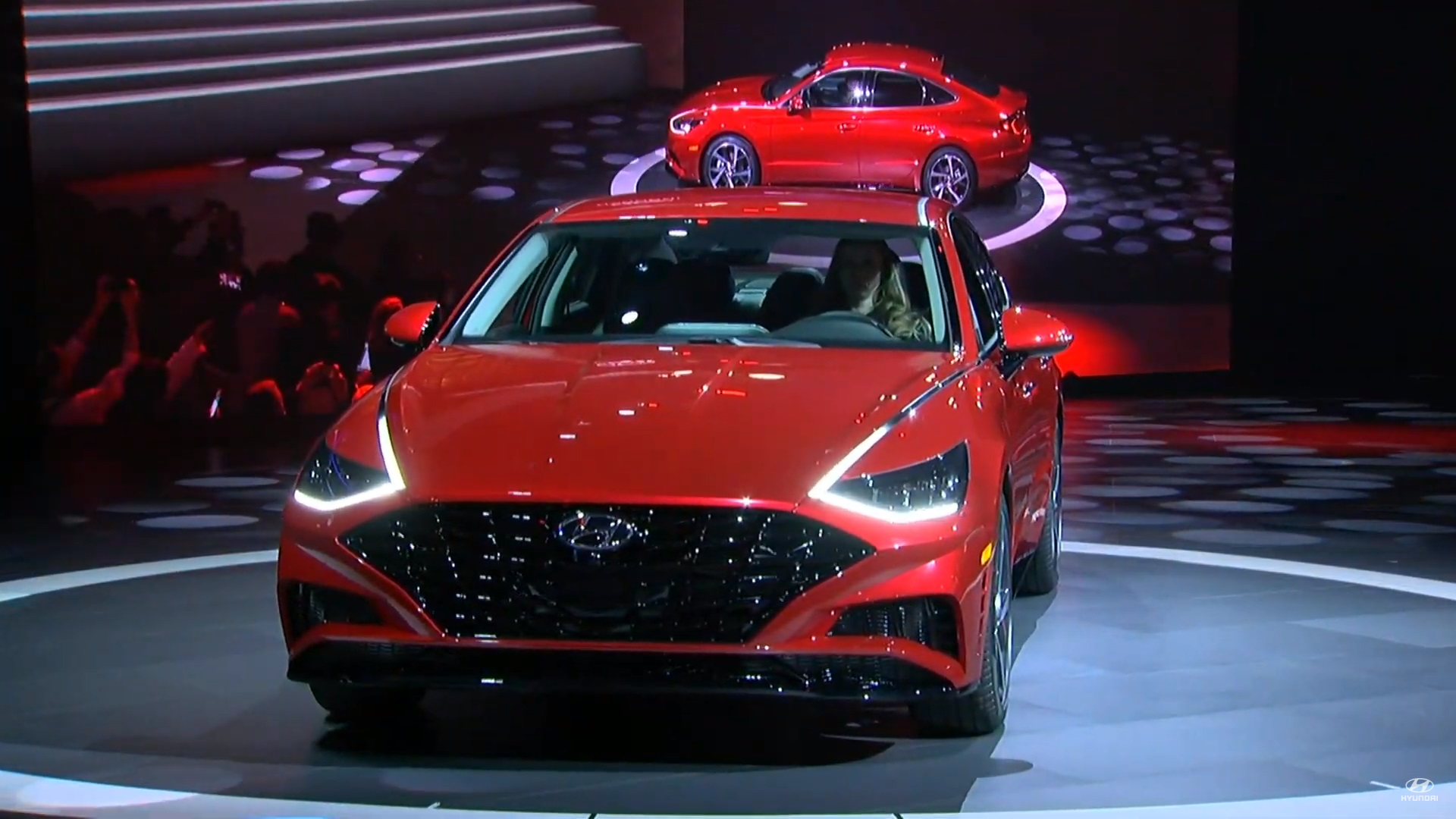 20:26 (IST)
Hyundai Venue features
Lee explains how every Hyundai SUV looks different
The Venue features a bold and stylish character
Comes with Rear Cross-traffic warning, blind stop collision and more safety features
Comes in standard and two-tone colours
Interior features a large 8-inch display that comes with Android and Apple Car Play and are available Hyundai Blue Link
Power sunroof and heated mirrors are also available
20:23 (IST)
The Hyundai Venue colours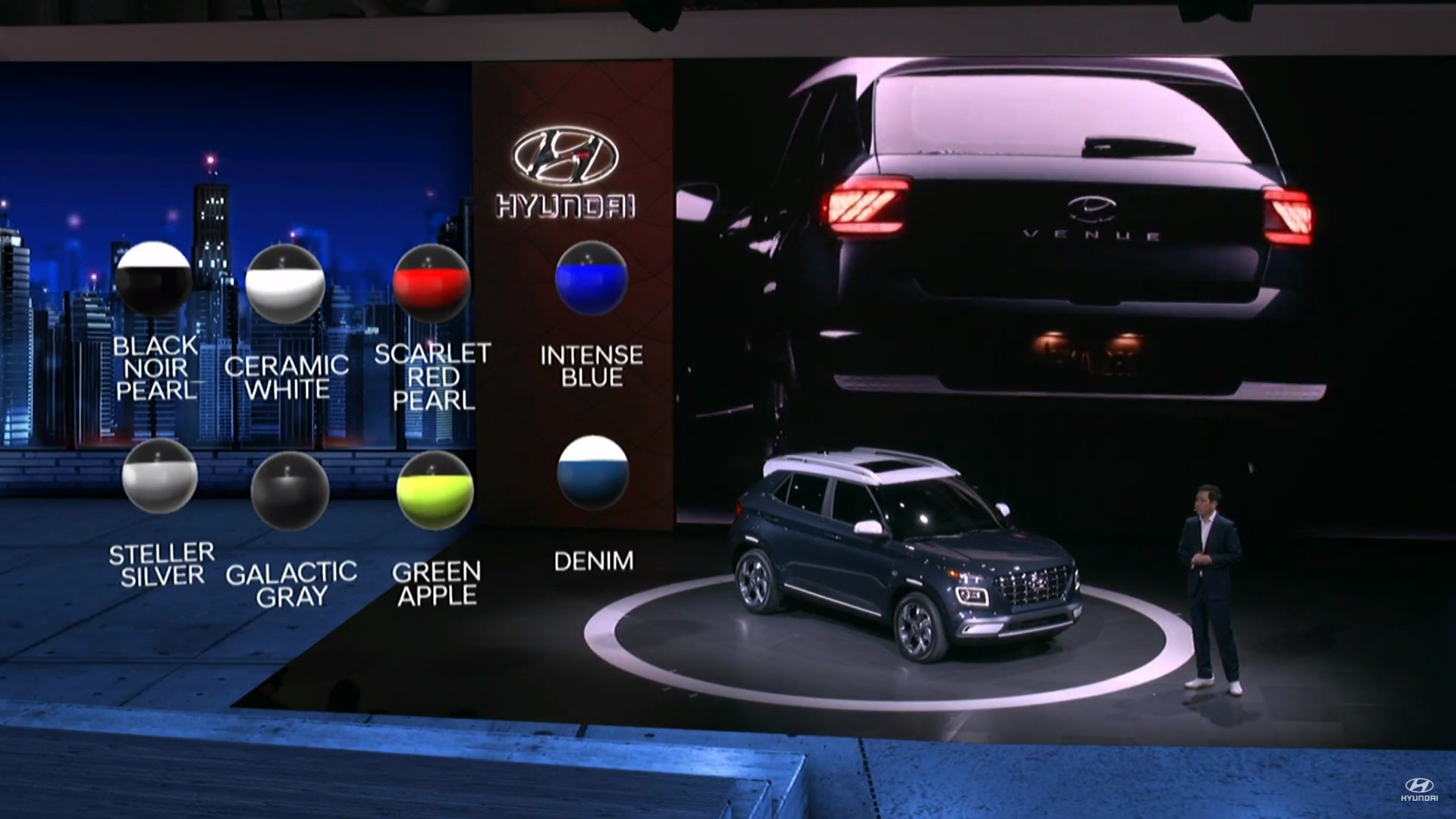 20:20 (IST)
How does the Hyundai Venue look to you?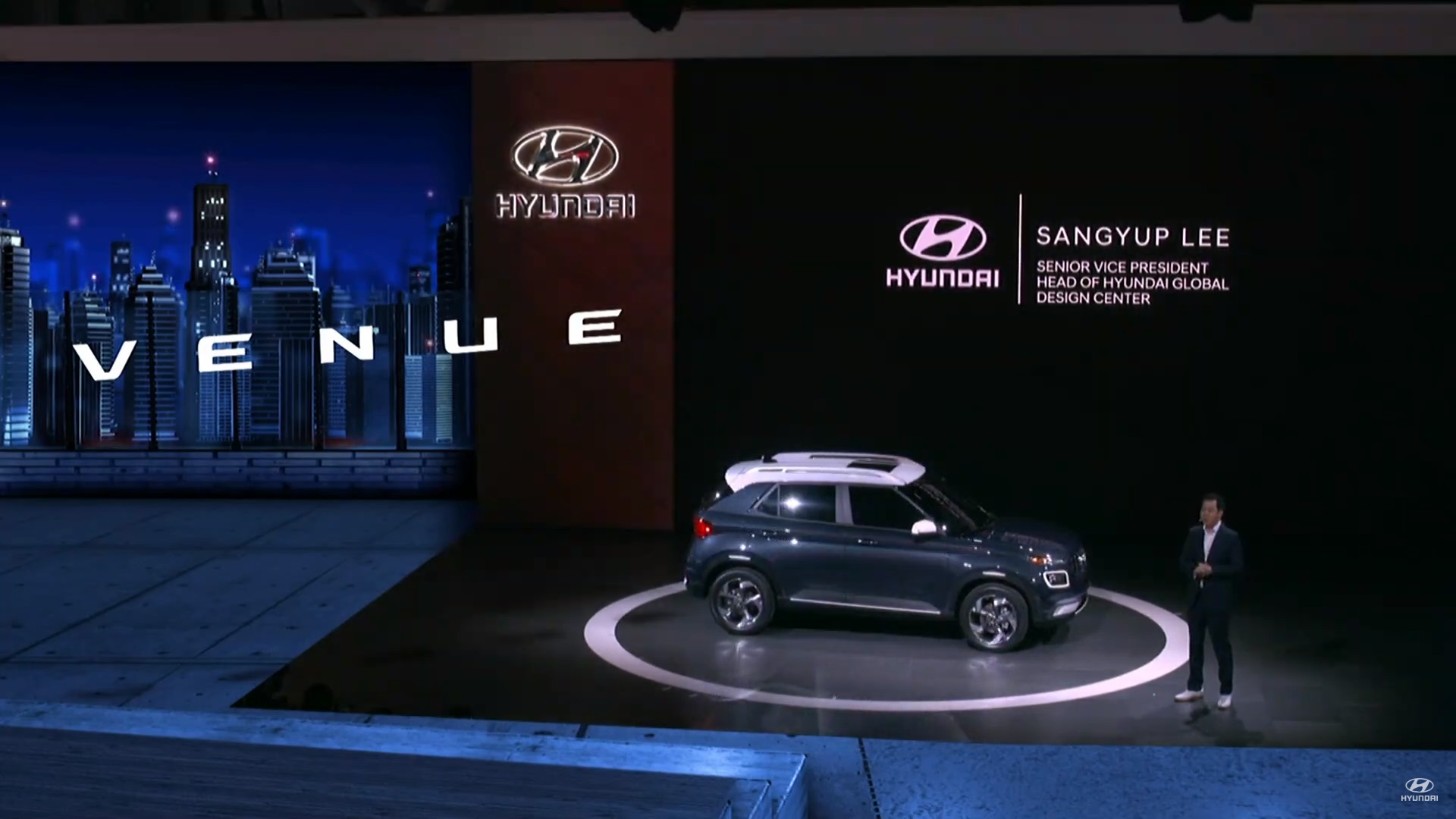 20:19 (IST)
Here is the Hyundai Venue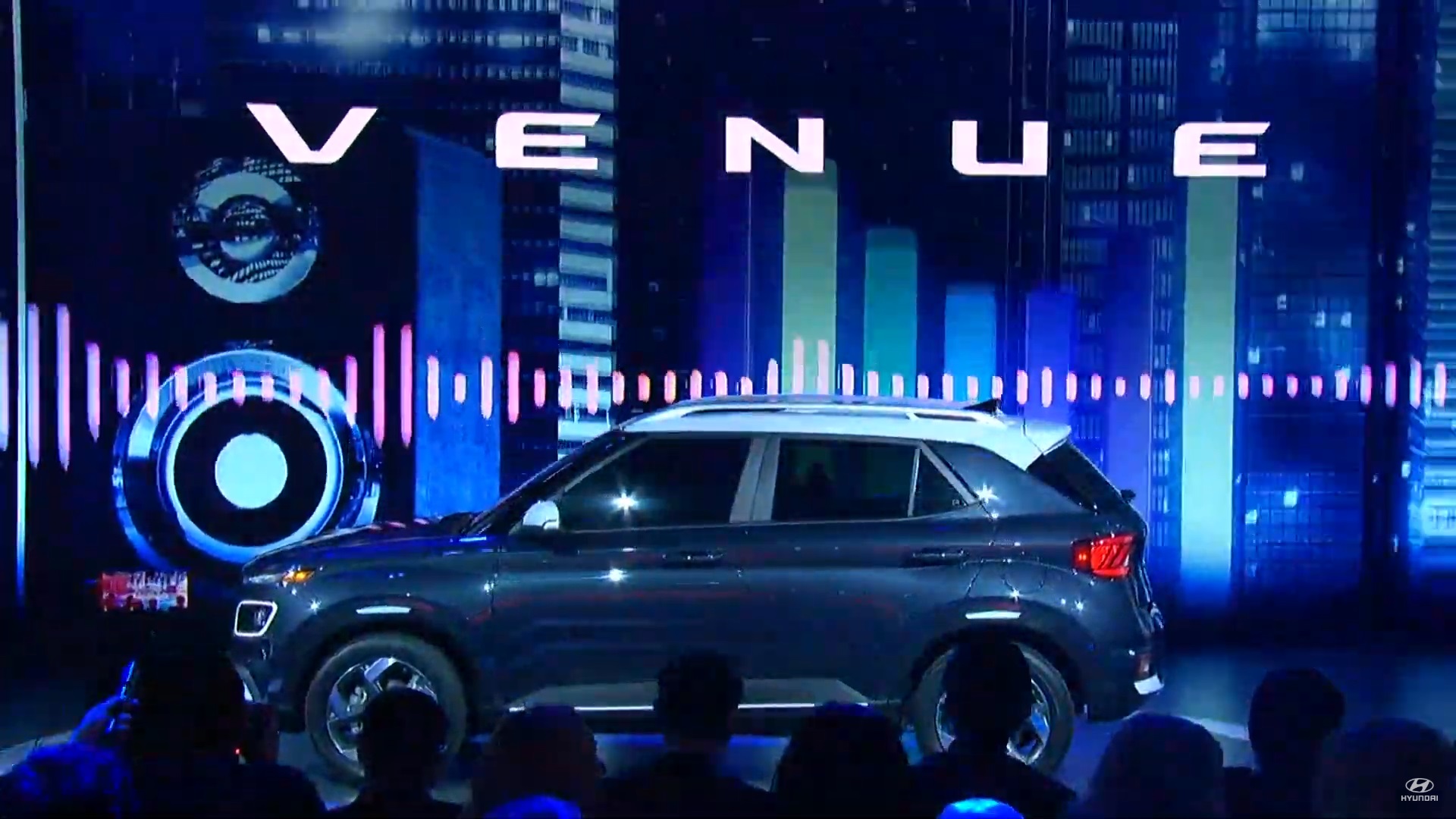 20:17 (IST)
20:17 (IST)
COO of Hyundai America, Brian Smith takes to the stage
Smith takes us through some exciting new products like the Kona that have been launched in the American market.
On today's menu is the Hyundai Sonata and the new Hyundai Venue.
Hyundai has introduced 6 new SUVs to the American market
20:16 (IST)
We have begun!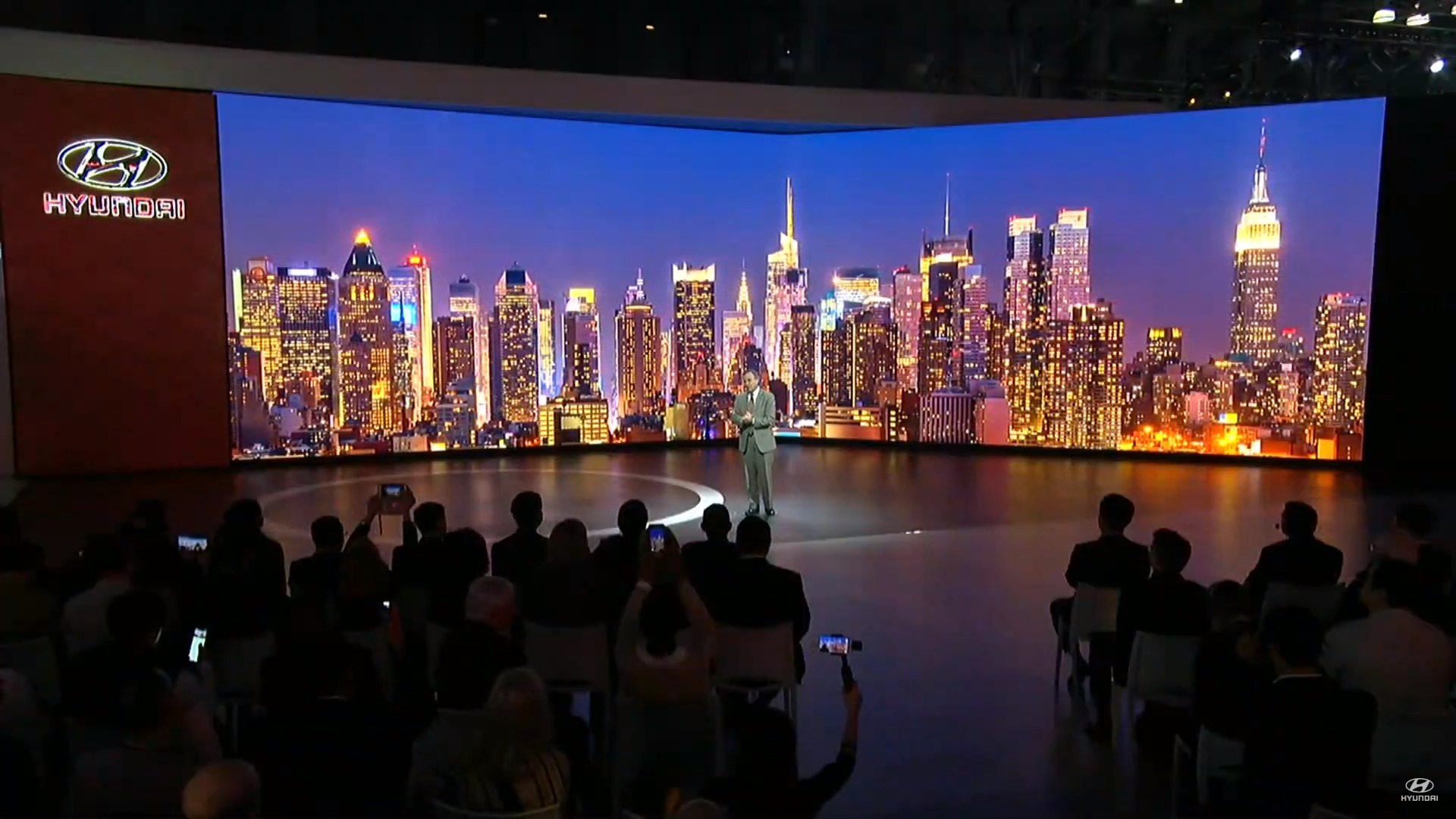 20:14 (IST)
We are about to begin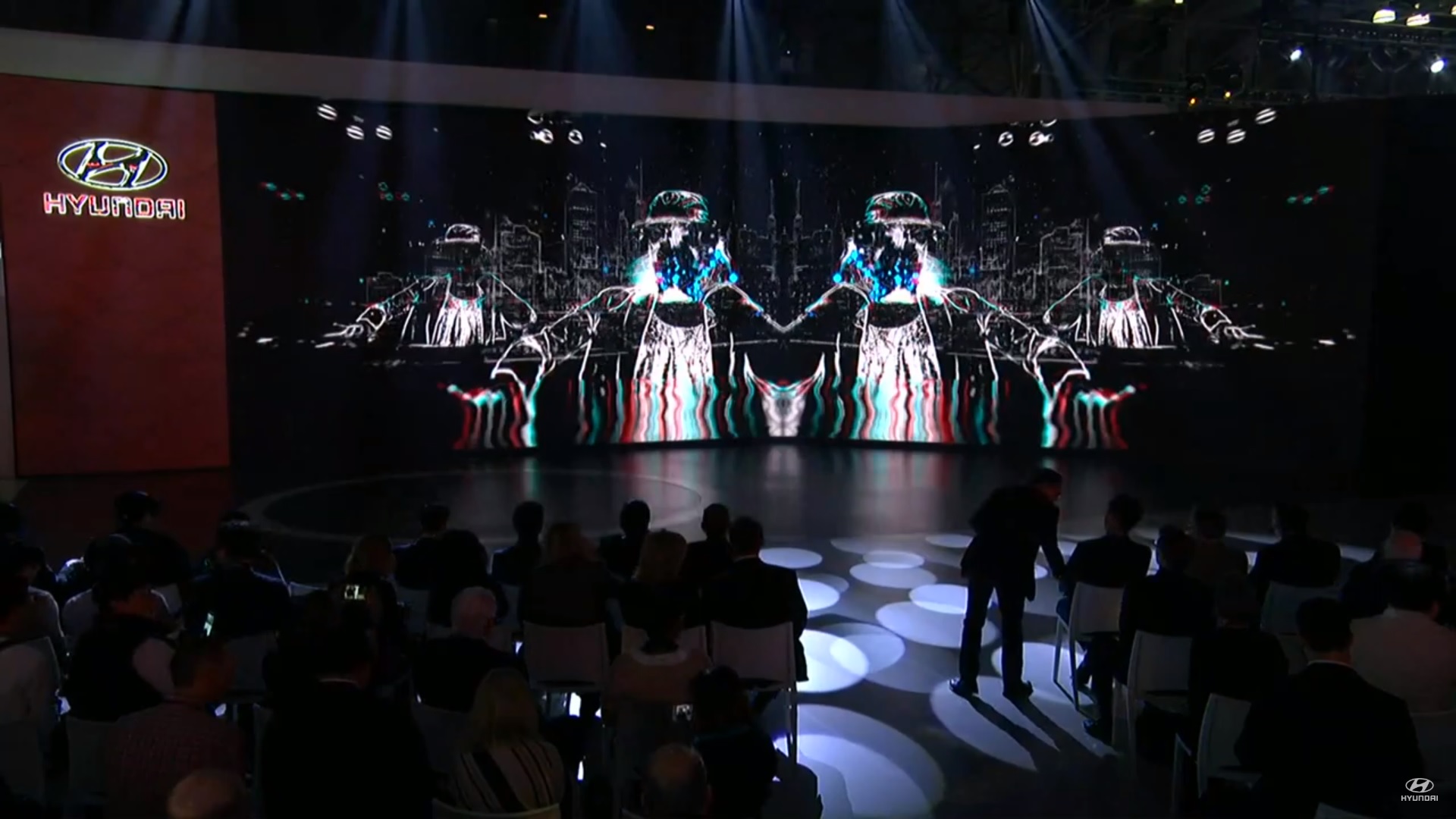 20:07 (IST)
The Hyundai Venue will compete with a number of compact SUVs in the Indian market
The brand-new offering from Hyundai will feel the heat from a number of SUVs in the compact SUV segment. The Venue will compete with the Maruti Suzuki Vitara Brezza, Tata Nexon and Ford EcoSport in the segment.
20:04 (IST)
Leaked images of the car before launch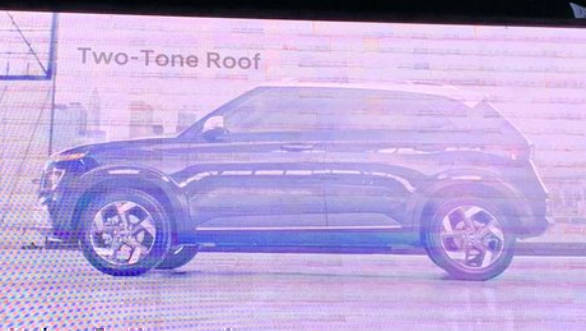 20:04 (IST)
The Hyundai Venue will be India's first connected car
The Hyundai Venue will be India's first truly connected car. The vehicle will feature Hyundai's Blue Link technology that packs in 33 new features. Out of these 10 new features have been designed keeping the Indian market in mind.
19:59 (IST)
Hyundai expected to debut the 2019 Sonata and the all-new Hyundai Venue
At its launch event happening in New York, automaker Hyundai is not only expected to debut its new compact SUV, the Hyundai Venue, but also the 2020 Sonata sedan.
19:54 (IST)
Leaked images of the car before launch
19:54 (IST)
Leaked images of the car before launch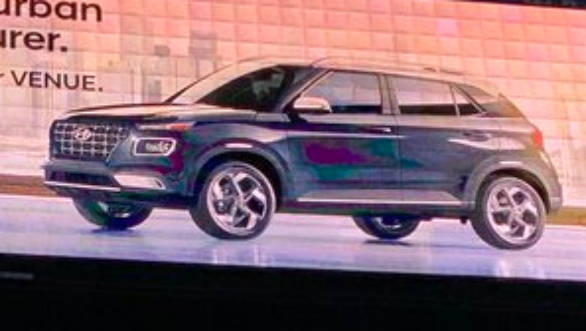 19:31 (IST)
Hello and welcome to the LIVE blog of the Hyundai Venue
Hyundai's newest compact SUV — the Hyundai Venue — will be revealed in India later today alongside an event in New York simultaneously.