14:57 (IST)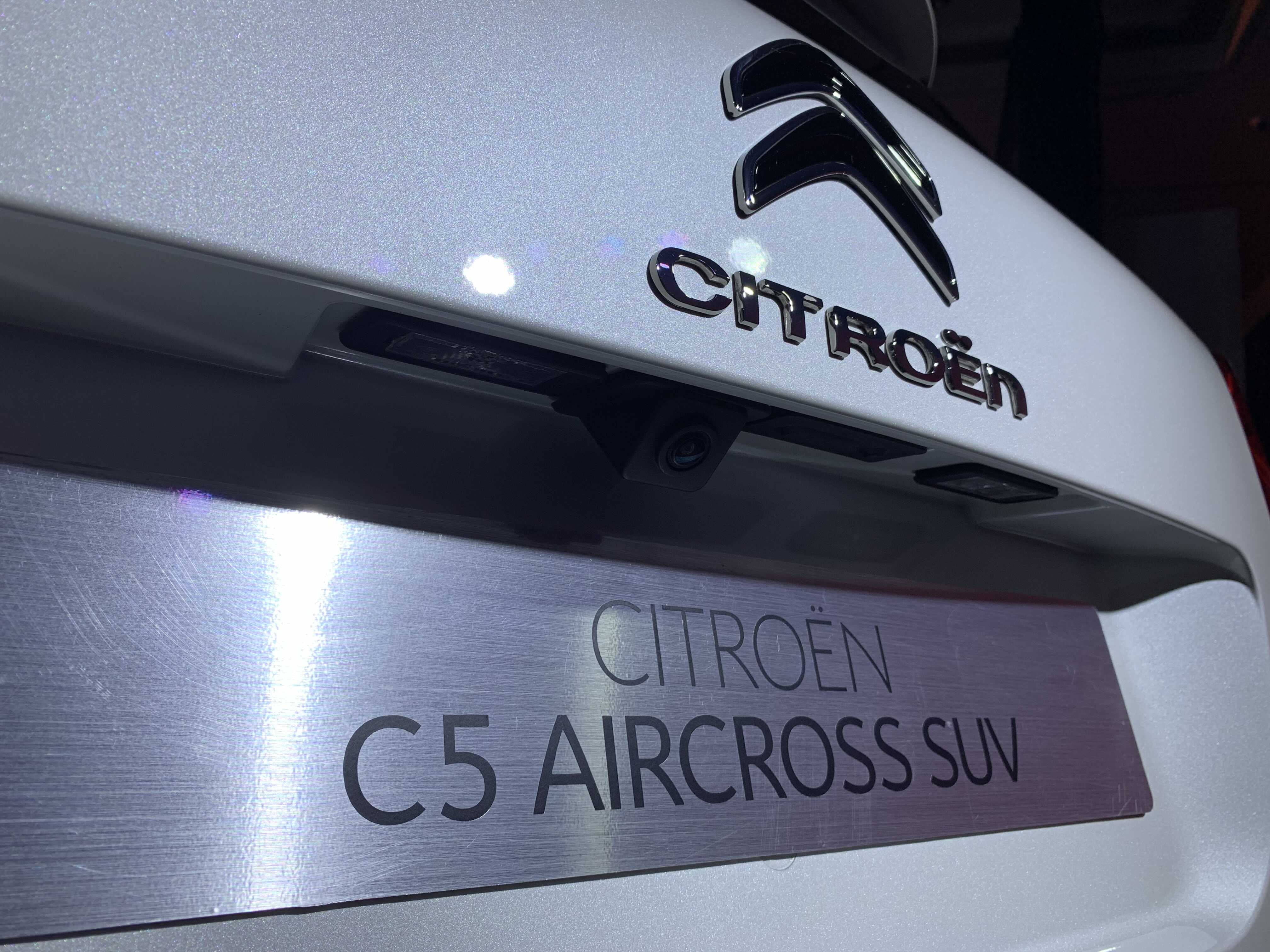 14:56 (IST)
14:55 (IST)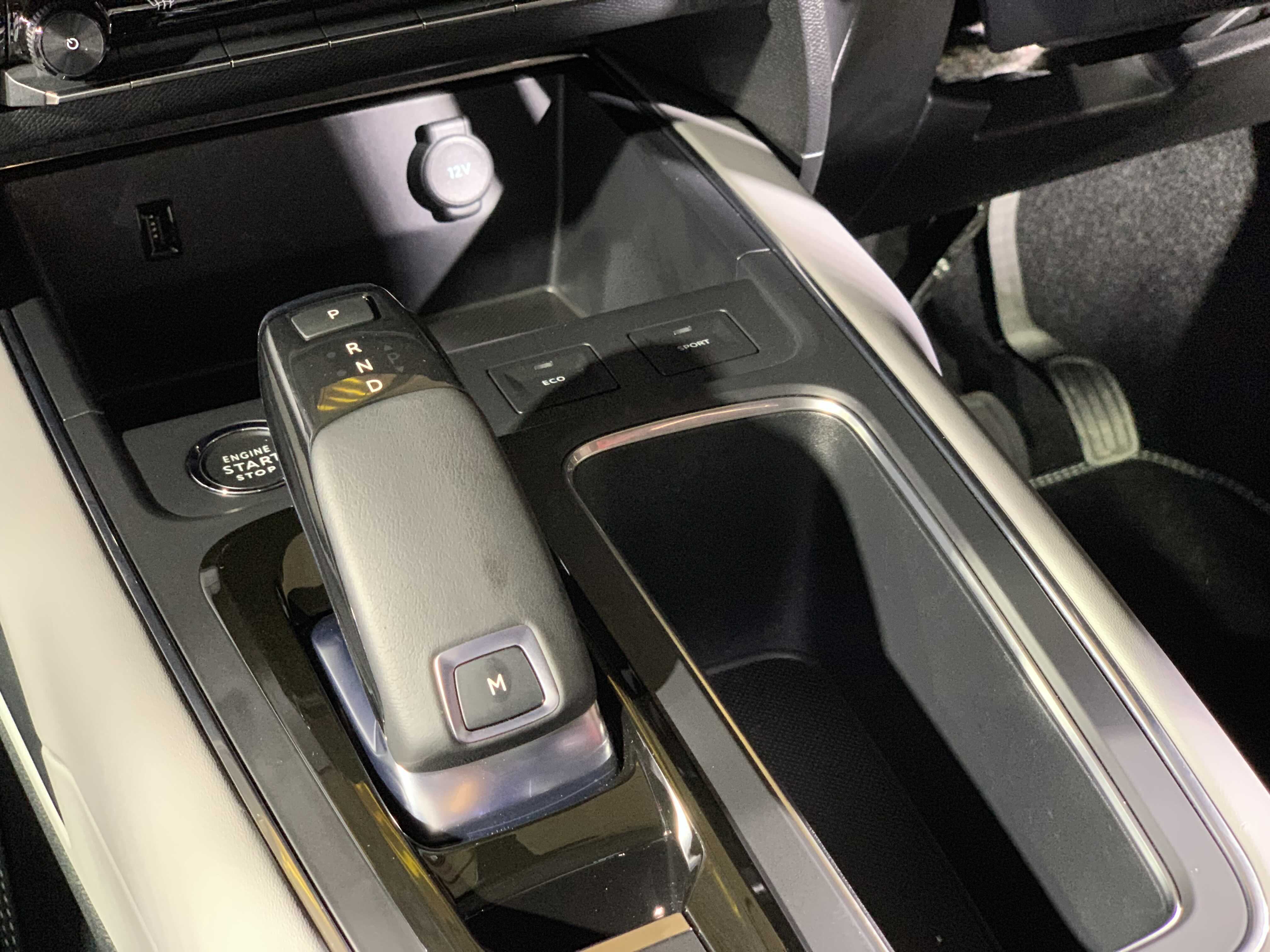 14:54 (IST)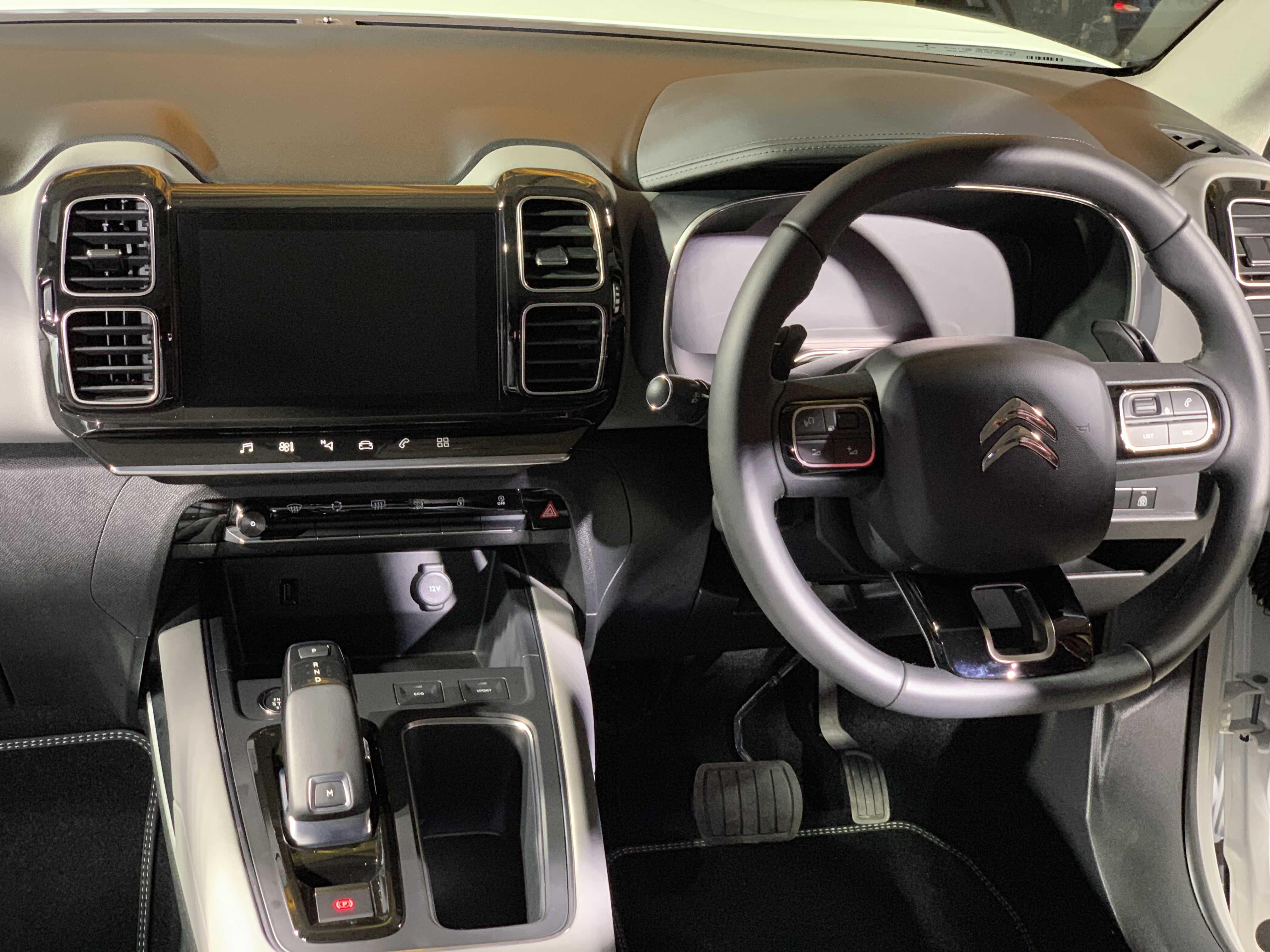 14:54 (IST)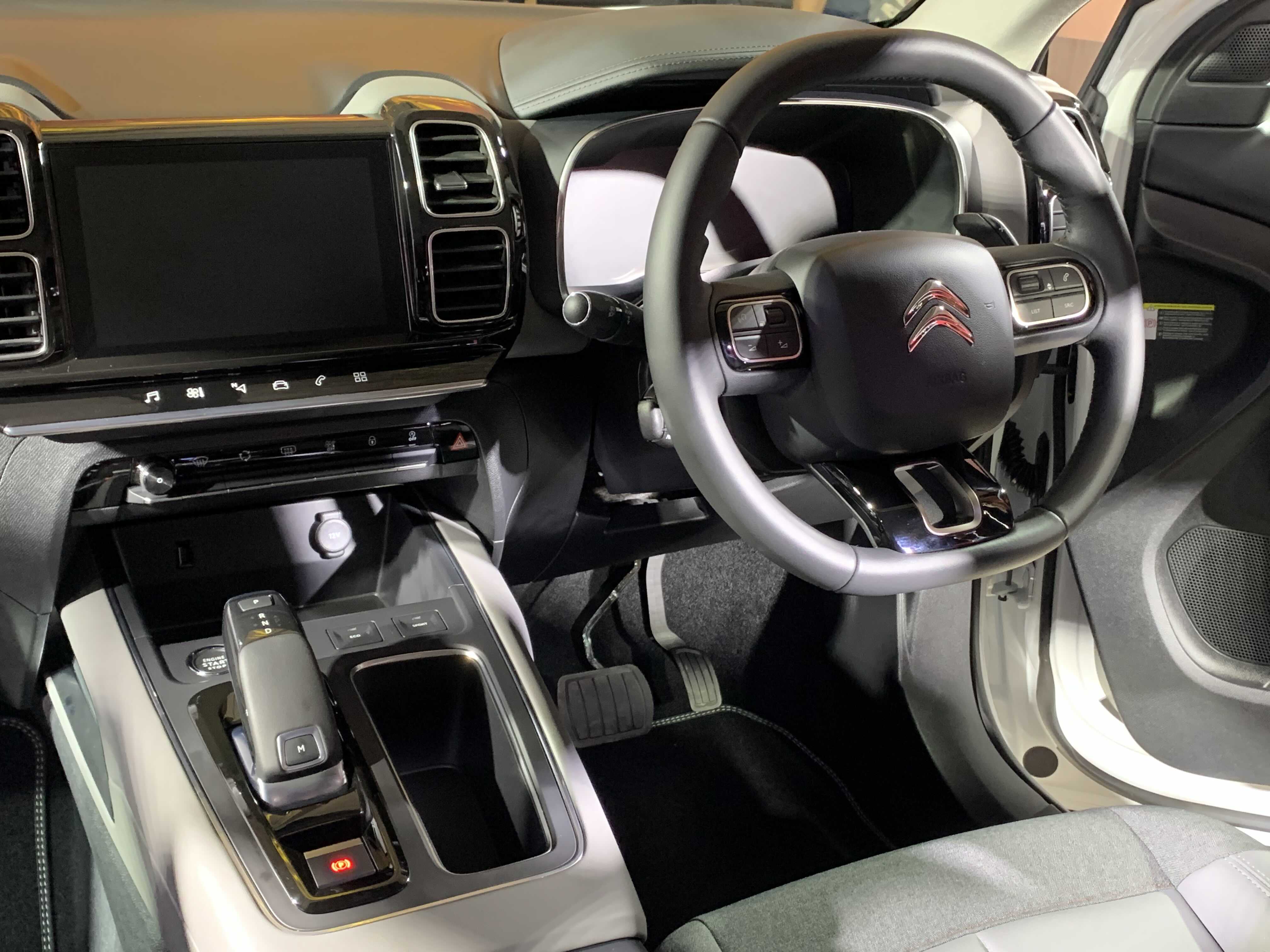 14:53 (IST)
Here's the C5 AirCross from all angles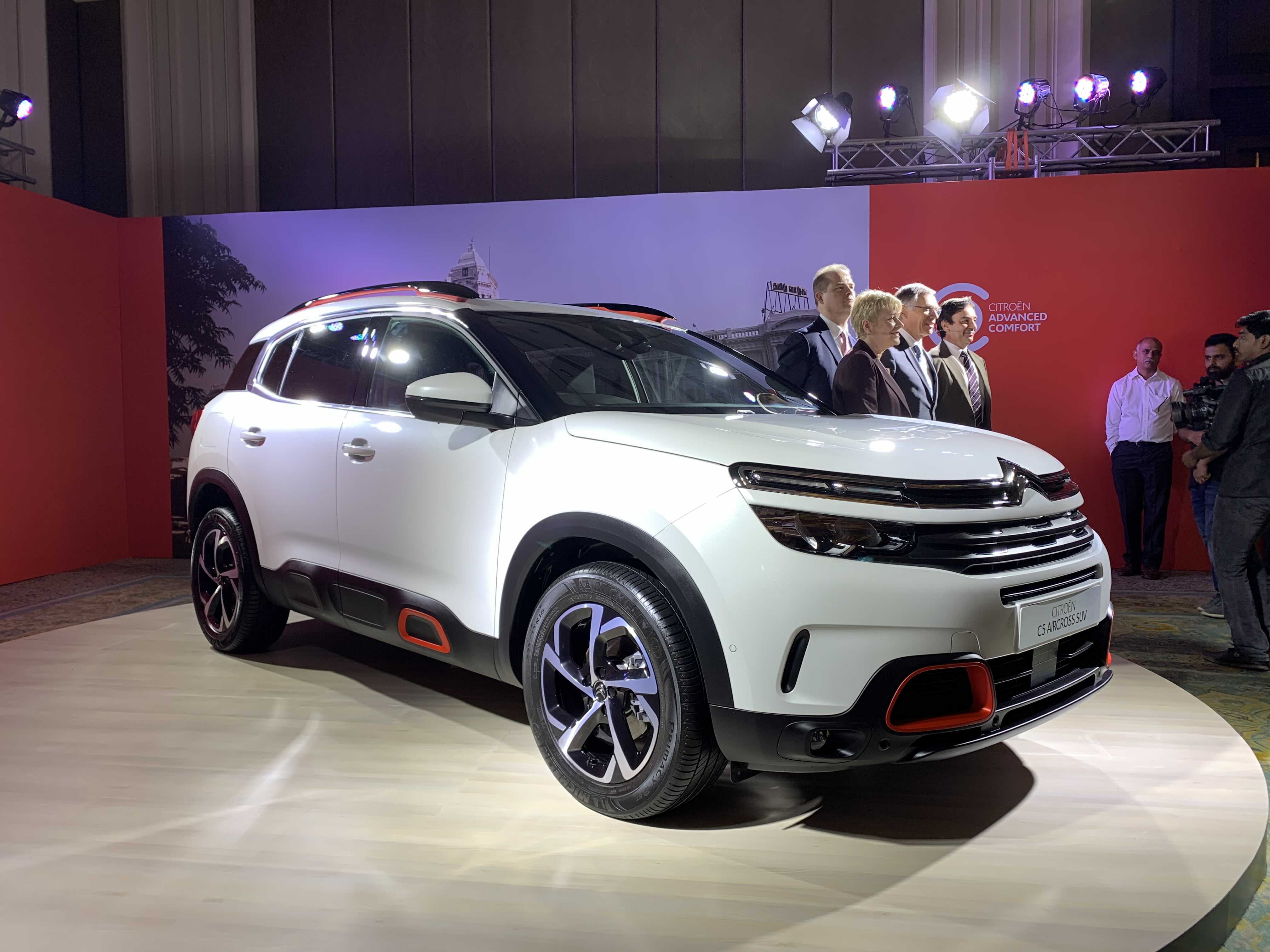 14:37 (IST)
14:35 (IST)
Citroen for India
Citroen's punchline says, "Inspired by you" and this is how India inspires Citroen. Note the reference to the Ambassador - a brand name that is now owned by the PSA Groupe.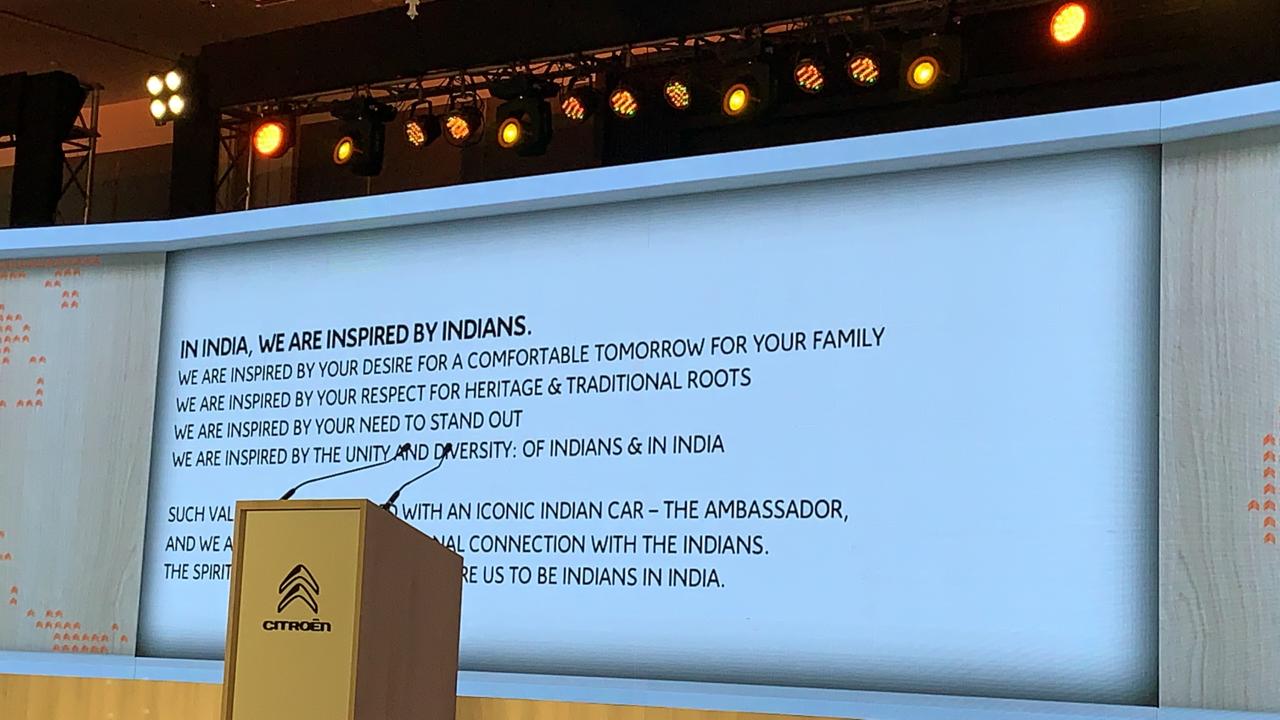 14:33 (IST)
14:32 (IST)
C5 Aircross announced
Comfort will also be a big talking point for the C5 Aircross- Citroen's first car for the Indian market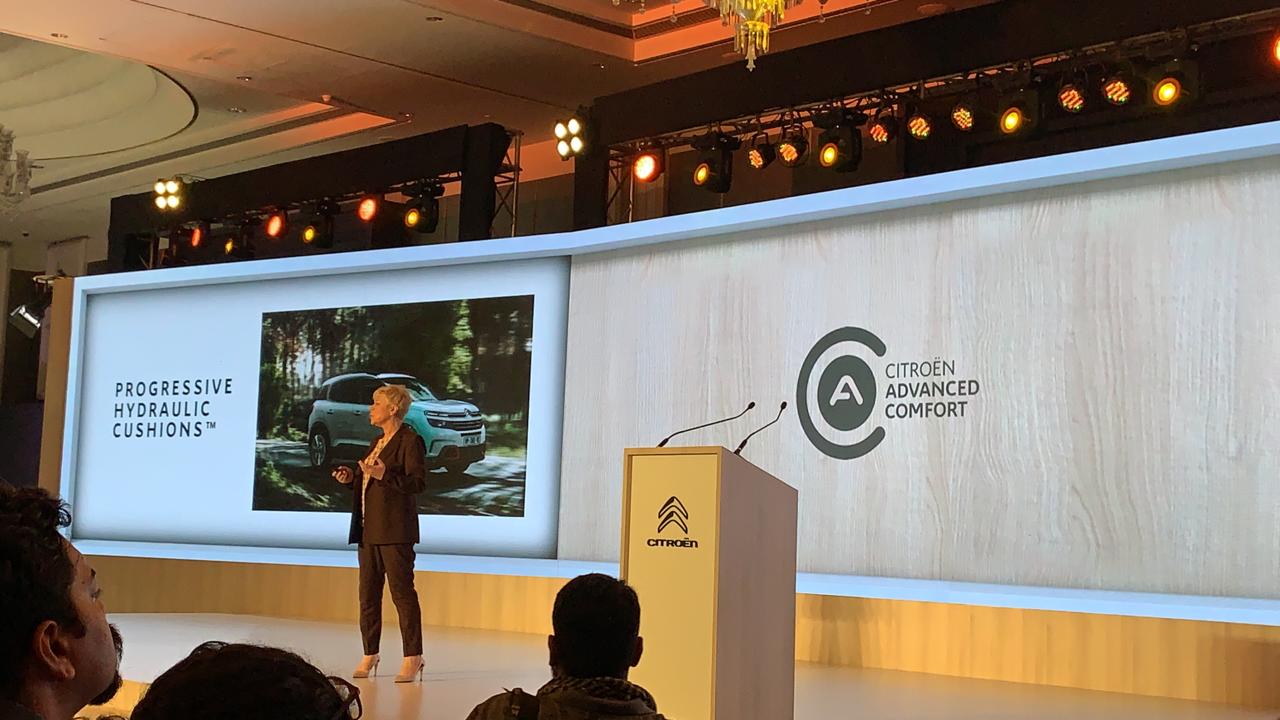 14:31 (IST)
Citroen Dealerships
Citroen will set up state-of-the-art retail dealerships and will allow customers to rate their cars, dealerships and experience to maintain a tight leash on quality and customer service
14:30 (IST)
The iconic Ambassador
Citroen inspires the Indian values with the Ambassador it launched so many years back and which is still being used as a symbol of the Indian government.
14:26 (IST)
PSA's India goals
PSA will competitively make local and localise components. The brand has struck a partnership with TCS for engineering. The Powertrain manufacturing will start in 2019 in Hosur plant in collaboration with Avtec.
14:24 (IST)
PSA's sales
Groupe PSA is primarily aiming at three markets which are India, North America and Russia. Outside of Europe PSA has more than 50 percent of sales. The company has achieved 1 million sales in the last year.
14:21 (IST)
14:18 (IST)
The PSA AVTEC joint venture in India will have the scope of R&D, powertrain manufacturing (starting in Hosur in 2019), vehicle manufacturing, sales and after sales from its plant in Hosur, Tamil Nadu. @Citroen pic.twitter.com/eU2ELGKB81

— Tech2 (@tech2eets) April 3, 2019
14:18 (IST)
14:16 (IST)
Significant local partnerships with CK Birla group
PSA Group shares that @Citroen cars in India will be global products that come here. Significant local partnerships with CK Birla group and @TCS will help build India specific products. pic.twitter.com/eq7uVHhfjk

— Tech2 (@tech2eets) April 3, 2019
14:16 (IST)
Local partnerships with CK Birla group
Carlos Tavares talks of how the PSA group was nearly bankrupt 5 years ago but is not the most profitable car brand in Europe. @Citroen pic.twitter.com/sPv6j4HOoZ

— Gadgetwala (@ankitv) April 3, 2019
14:11 (IST)
14:05 (IST)
Fully electric Ambassador?
The PSA Group that's launching the @citroen brand in India also has the rights to the legendary indian car Ambassador. They'll likely play that up for emotional connect with buyers. Word is, a fully electric Ambassador might be launched by 2022. pic.twitter.com/XsWN6mQoNF

— Tech2 (@tech2eets) April 3, 2019
14:04 (IST)
13:58 (IST)
Under the wraps is the first vehicle for the Citroen brand in India - the C5 Aircross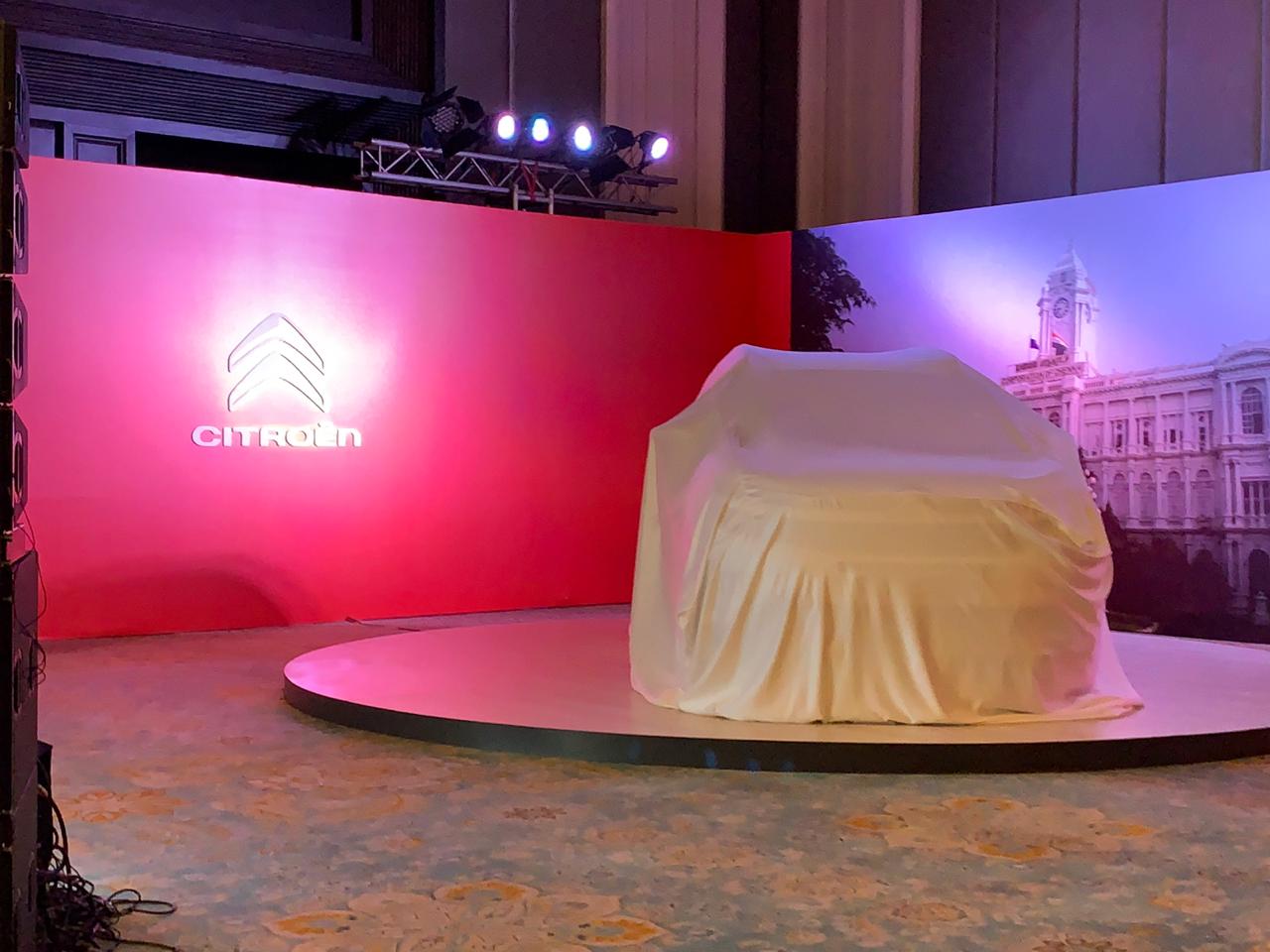 13:43 (IST)
Third throw of the dice on India's automotive landscape for PSA Group after PAL-Peugeot in the late 1990s & the aborted Peugeot advent a decade ago but now entering with the Citroen brand! Hope this time they stand their ground & play a strong hand in the Indian market! pic.twitter.com/wdsMkFZFrz

— ADIL DARUKHANAWALA (@adiljal) April 3, 2019
13:41 (IST)
Citroen plant in India
Citroen's production facility outside Chennai supply powertrains and transmissions. The factory is said to have a total production capacity to roll out 2,00,000 engines and 3,00,000 transmissions annually. With an investment of Rs 600 crore, the facility will roll out 50,000 cars in the first year.
13:07 (IST)
Citroen in India
In April 2016, PSA Group revealed its 'Push to Pass' six-year long growth plan for the plan and the company said that they would step in India by 2018 and would launch the first Citroen product by 2021.
12:59 (IST)
Peugeot and Birla
PSA Group and Avtec Ltd, a CK Birla Group company inaugurated their Hosur plant in November 2018. The plant manufactures and supplies powertrains for global and domestic markets.
12:58 (IST)
12:57 (IST)
An interactive display takes us through the legendary legacy of French car maker @Citroen all the way from 1919 to 2019. That's a century of making cars. The C3 compact SUV will most likely make it to Indian roads. pic.twitter.com/RJZoP6hG8w

— Tech2 (@tech2eets) April 3, 2019
12:57 (IST)
12:56 (IST)
Hello and Welcome to the launch of the Citroen brand in India
French carmaker Peugeot PSA, the parent company of Citroen, is all set to reveal its plans for India today at a function held in Chennai.