Overdrive Jun 25, 2018 21:21 PM IST
The Toyota Century is the Japanese car manufacturer's flagship model in its home country that has been in production since 1967. The luxury sedan was given a minor facelift in 1997. And now Toyota has revealed the new-gen Century sedan that will be sold in the international markets as well as in Japan. The 2018 Toyota Century has been priced at $178,164 which is roughly equivalent to Rs 1.21 Crore (excluding duty and taxes).
Toyota states that the outline of the 2018 Century reflects the Japanese aesthetic of passive symmetry The silhouette is easily recognisable as a chauffeur model. By straightening the slope of the C pillar, the design focus of the cabin shifts to the rear, heightening the importance of the rear in appearance. Two distinguishing lines have been polished at an angle with only a slim space between them so that they appear as a single, prominent line, lending the body an air of dignity and excellence. The phoenix emblem on 2018 Toyota Century takes a six-week period to be crafted to the final shape. Additionally, the 2018 Toyota Century is pained in a new shade of black called Kamui.
The cabin of the 2018 Toyota Century too has been updated with an increase in the wheelbase by 65 mm. The ingress and egress of the cabin too has been redesigned by adjusting the difference between scuff plate and the floor area. The cabin comes equipped with a 11.6-inch rear seat entertainment system, 12 channel audio amp, and 20 optimally positioned speakers. It also gets a 7-inch touch panel in the centre armrest that offers control of the audio system, air conditioning, massage function and curtains.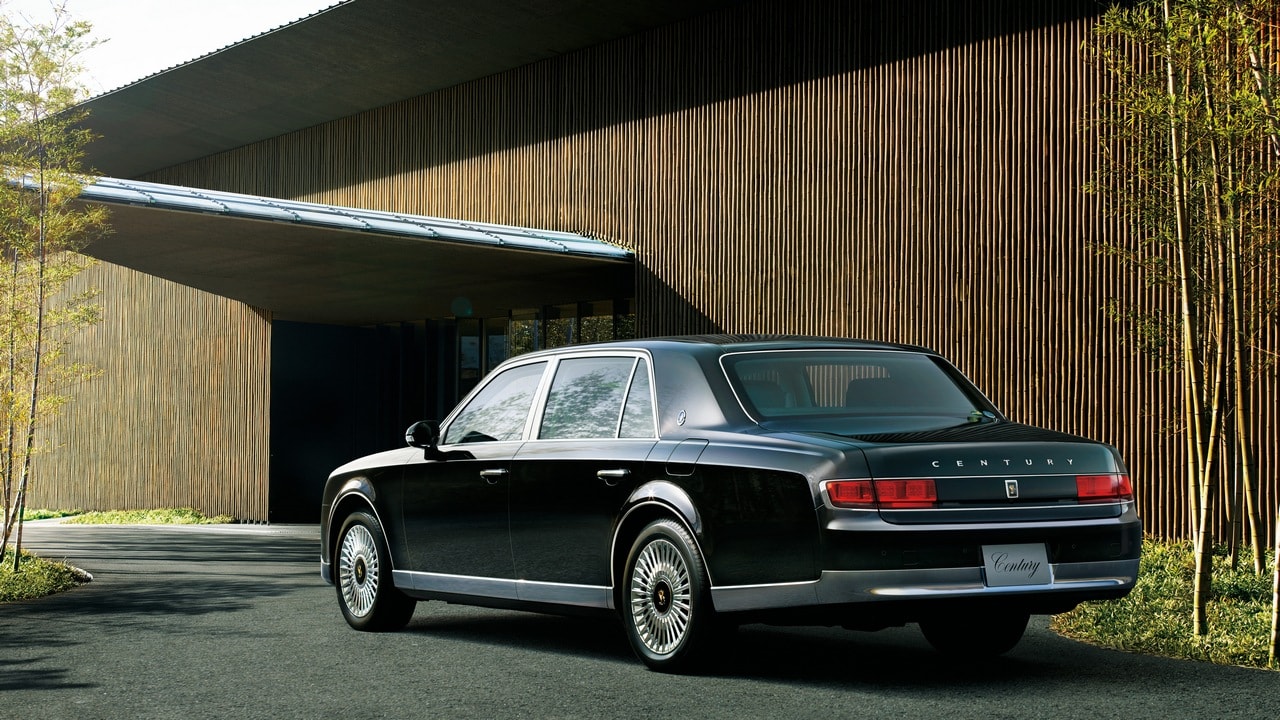 The third-gen Toyota Century is powered by a 5.0-liter V8 hybrid that makes a total of 431 PS. Toyota states that the new Century delivers an overall efficiency of 13.6 kmpl (under the Japanese Ministry of Land, Infrastructure, Transport and Tourism's JC08 test cycle). In terms of safety, the new-age Toyota Century comes with Pre-Collision System (PCS), Lane Departure Alert (LDA) system, radar cruise control and adaptive high beam system.
The Toyota Century competes with the Mercedes-Benz S Class, Audi A8 and the BMW 7 Series in the international markets. Would you spend that premium for the Toyota Century in India? Let us know in the comments section below.