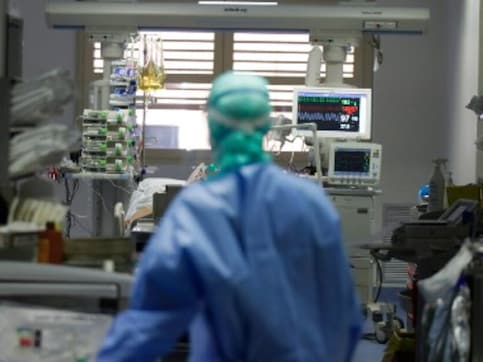 World
The new cases recorded Thursday means that South Korea's daily increase in virus infections has been below 30 for the fourth consecutive day
World
South Korea reported 91 new coronavirus cases on Friday, taking the national tally to 9,332, the Korea Centers for Disease Control and Prevention said
World
To slow the spread of coronavirus, countries put in stringent new measures with borders slamming shut, schools and businesses closing and increasingly drastic restrictions on movement in place, tens of millions of people were hunkered down Tuesday.
World
From quarantining travellers from overseas to nabbing those sneaking in with fevers, China and other parts of Asia are scrambling to prevent coronavirus from coming back to where it first broke out
World
As active coronavirus cases around the world crossed over 50,000 and more than a 100,000 have been infected so far, the one lesson the world learnt the hard way was that even the countries deemed best prepared to handle a disease outbreak were still not ready enough to handle a pandemic
World
Saudi Arabia banned citizens from performing this year's Muslim pilgrimage in Mecca, Italy weighed closing schools nationwide and Iran cancelled Friday prayers for a second week as nations scrambled Wednesday to control the coronavirus outbreak
World
China and South Korea on Tuesday reported more cases of a new viral illness that has been concentrated in North Asia but is creating worrisome, increasing clusters in West Asia and Europe.
World
President Moon Jae-in said his government had increased its anti-virus alert level by one notch to "Red," the highest level, due to coronavirus. It allows for the temporary closure of schools and reduced operation of public transportation and flights to and from South Korea.