Yeovil Town in England's National League have all eight ball boys sent off in dramatic win
Referee in the England's National League ordered the stewards to remove the ball boys late into Yeovil Town's win over Bromley.
Yeovil Town registered their seventh straight win to go second in England's National League

Yeovil Town beat Bromley 3-1 in come from behind victory

Yeovil, playing at home, had their ball boys sent off for time wasting
Yeovil Town moved to second in England's National League with a 3-1 win over Bromley. Goals from Jimmy Smith, Marc-Anthony Okoye and Charlie Lee overturned Michael Cheek's opener for Bromley. But it was a dramatic game for all the absurd reasons.
Yeovil were without a replacement keeper on the bench after an injury to Mark Cousins in as early as the second minute of the game. The keeper suffered a horrific injury and needed treatment from the paramedics for 18 minutes before being stretchered off. With no replacement keeper, defender Chris Bush donned the keeping gloves.
Somewhat even more strangely, all eight Yeovil ball boys were told to march down the tunnel late into the fixture. Referee Aaron Johnson had initially warned one ball boy for time wasting but when the incident repeated itself, the referee asked a steward to help the ball boys down the tunnel.
85 | Update: he's dismissed all of them...

(3-1) #YTFC

— Yeovil Town FC (@YTFC) September 28, 2019
The incident occured around the 80th minute mark in front of the Screwfix Stand and twice the ball boy failed to hand the ball back properly to Sam Wood in a space of two minutes. Two Yeovil players also spoke to the ball boy before the marching orders were enforced.
"One ball boy delayed giving the ball back to Bromley's Sam Wood about 10 minutes from the end and was warned by the referee," said BBC Somerset commentator Chris Spittles.
"But when the same ball boy repeated the trick shortly after the referee asked for them all to be removed. One steward was tasked with gathering them all in and leading them away down the tunnel."
"I've never seen anything like it."
The final 10 minutes were thus played without any ball boys for support and Yeovil went on to register a seventh straight win.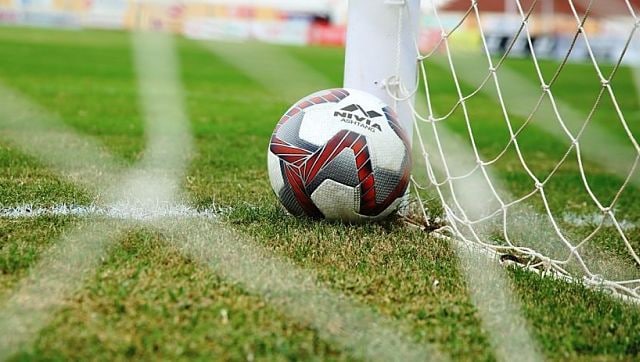 Sports
Widely shared footage of the game between the over-35 sides showed them strolling about and kicking the ball into their own nets unchallenged with the match locked at 2-2 towards the end.
Sports
The FIFA Fund for Football Players especially targeted cases where clubs went out of business, then restarted without paying old debts.
Sports
Didier Deschamps captained France to a World Cup and European Championship double as a player.