WTA Finals: Svetlana Kuznetsova storms into semis; Garbine Muguruza loses to Agnieszka Radwanska
Just two days after she saved a match point to defeat the defending champion Agnieszka Radwanska, Kuznetsova again rallied back from the brink to beat US Open finalist Karolina Pliskova.
Singapore: Russia's Svetlana Kuznetsova produced another extraordinary comeback to win her second straight match at the WTA Finals on Wednesday, sealing a place in the semi-finals.
Just two days after she saved a match point to defeat the defending champion Agnieszka Radwanska, Kuznetsova again rallied back from the brink to beat US Open finalist Karolina Pliskova 3-6 6-2 7-6 (8-6) in a heart-stopper at Singapore's Indoor Stadium.
Kuznetsova still has another round-robin match to play on Friday against Garbine Muguruza but is already assured of finishing top of the White Group standings after Muguruza was beaten 7-6 (7-1) 6-3 by Radwanska in Wednesday's late match.
Muguruza is out of the running for the semis after losing her first two matches, leaving Pliskova and Radwanska to battle it out on Friday to see who else goes through with Kuznetsova from the group.
With sweat pouring from her face and her muscles aching after she had run herself ragged for more than two hours, the 31-year-old Kuznetsova triumphed through sheer willpower and nerves of steel.
"I play with my heart. I always do," Kuznetsova said. "But maybe I'm starting to believe a little bit more than before. I just hang in there more.
"Some things get together and you get confidence. I see opponents fear me more than before because I win matches, I fight, and I'll be there. It doesn't matter if I play like crap and I'm sore, I will just be there."
Pliskova, seven years younger than Kuznetsova but with ice in her veins as well after saving a match point to beat Muguruza on Monday, looked poised to end Kuznetsova's inspired run when she recovered from 4-1 down in the deciding third set to lead 6-5.
Relentless
But the towering Czech squandered her chance to serve out the match, hitting a string of unforced errors as she tried to end the contest quickly, as the relentless Kuznetsova broke back and forced a tiebreaker.
The match was still in the balance when Pliskova saved three successive match points to draw level at 6-6 in the tiebreaker when the more experienced Kuznetsova regained her composure and won the next two points to seal victory.
"I'm not surprised at all," Pliskova said. "She's won two Grand Slams, so it's not someone who just came up.
"She is very strong woman and she can really play tennis. She has a tough game."
With Serena Williams and Maria Sharapova both absent from the prestigious end-of-season championship, Kuznetsova has emerged as the unlikely headline act of the $7 million tournament, restricted to the world's top eight players.
She defied the odds just to qualify for the tournament for the first time since 2009, only sneaking into the elite field after winning the Kremlin Cup in Moscow on Saturday, then hopped straight on a plane and made the long flight to Southeast Asia.
Jet-lagged when she arrived, she seemed to be heading towards defeat in her first match with Radwanska when she asked the umpire for a pair of scissors and began cutting her own hair during a change of ends.
She went on and won the match as footage of the impromptu haircut went viral on social media, winning Kuznetsova a legion of new fans, but upsetting her regular hairstylist.
"I took the headband off and I was like, it looks weird," Kuznetsova said. "So I made a picture and I sent it to my hair cutter. He was like, 'I'm going to kill you'."
Sports
US Open Live: Follow live score and updates of the men's singles final between Novak Djokovic and Daniil Medvedev at Flushing Meadows in New York.
Sports
The American superstar is frustratingly marooned on 23 Grand Slam titles, one short of the all-time record held by Margaret Court.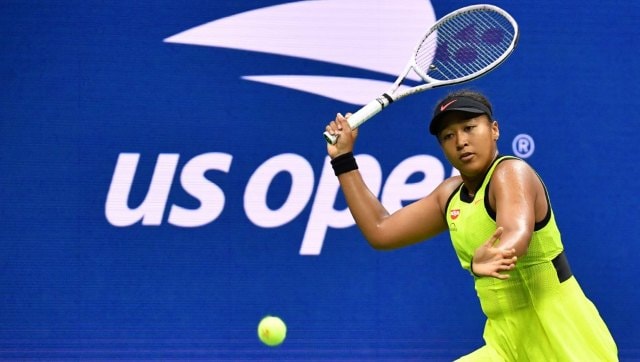 Sports
Osaka said earlier this month she planned to take an indefinite break from the sport after an early exit from the US Open.