WTA Finals: Sloane Stephens beats Kiki Bertens over three sets; struggling Naomi Osaka falters against Angelique Kerber
Sloane Stephens performance against Kiki Bertens has handed struggling Naomi Osaka a lifeline in the WTA Finals, with qualification for the next stages still possible.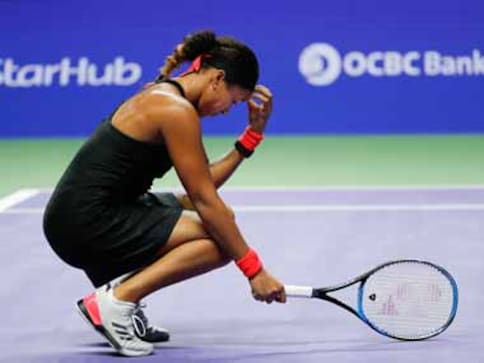 Singapore: Former US Open champion Sloane Stephens overcame gallant Kiki Bertens in another marathon match at the WTA Finals, a result which breathes life into Japanese sensation Naomi Osaka's teetering Singapore campaign.
The American struggled mid-match but fought back from an early break in the third set to prevail 7-6 (7/4), 2-6, 6-3 in two hours and 20 minutes. It was the result crowd favourite Osaka needed after she fell to number one seed Angelique Kerber in a three-set classic to put her on the brink of elimination.
Like White Group, all players from Red Group can still qualify for the semi-finals although winless Osaka will need to rely on results to get through.
World number six Stephens has moved into pole position after her second straight victory. "I just tried my very best from the first point in the third set and it didn't go my way immediately but I just kept battling," she said after the match.
Bertens said it was a "tough match," adding, "in the beginning of the third she raised her level again... it was a really good match."
It was the sixth consecutive match to go the distance at the unpredictable WTA Finals. A sharp moving Stephens started well and methodically constructed points to rattle Bertens before the Dutchwoman clawed back into the contest.
In the tournament's first tie-break, Stephens took advantage of a misfiring Bertens to draw first blood.
A gritty Bertens hit back in the second set, working Stephens around the court to take control of the rallies. A demoralised Stephens had no answer and her slump continued into the deciding set where she was broken in the second game.
But the twists continued with Stephens coming back from nowhere to break twice and reel off four straight games. Bertens only qualified just days before the tournament after world number one Simona Halep withdrew due to injury.
Earlier, Kerber had a chance to serve it out against Osaka in the second set but triumphed the hard way in a pulsating 6-4, 5-7, 6-4 victory in two hours and 30 minutes.
The German appeared to be hampered by a back injury in the third set but dug deep and gained the crucial break in the seventh game. "I will try to recover as soon as possible," Kerber told reporters, adding, "it was just one, two points which decided the match. I'm just happy that I won the battle."
Osaka seemed to struggle at times with a left hamstring injury. "It doesn't feel good... it's nothing that concerning, I think," she said.
"This match was sort of a continuation of my last match in a way... that I didn't serve well," she said.
With plenty at stake, both players made a nervous start in an error-riddled opening culminating in three straight breaks of serve. An aggressive Osaka went for her shots but couldn't find her irresistible range and a patient Kerber made her pay.
Much like against Stephens, a frustrated Osaka threw her racquet in disgust midway through the first set. The experienced Kerber had all the answers, utilising her forehand down the line to great effect.
Kerber served for the match at 5-4 but Osaka blasted a flurry of winners to break back. She once again broke a flustered Kerber to take it into a third set for the first time between the pair.
Osaka had the momentum early in the third set but played a loose seventh game to drop serve and hand Kerber the defining break.
On Friday, Stephens will play Kerber and Osaka takes on Bertens in the final round-robin matches of Red Group.
Tennis
Muguruza has not managed to string together more than two wins at a tournament and fell out of the world top 10 earlier this month.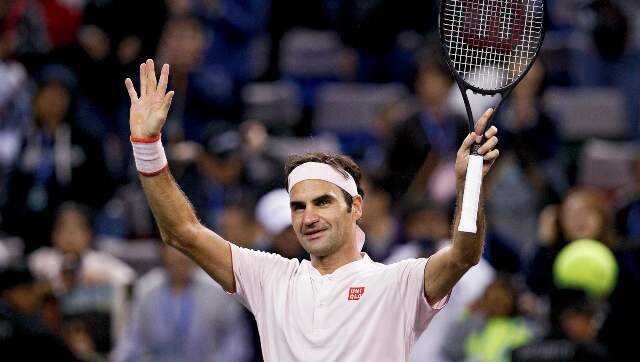 Tennis
Federer underwent three knee injuries in the past two years which led to the 20-time Grand Slam winner announcing his retirement last week.
Tennis
India were thrashed 0-3 by a far-superior Norway team as world No.2 Casper Ruud combined with Viktor Durasovic to win the doubles match and complete the rout in the World Group-I tie of Davis Cup.