WTA Finals: Sloane Stephens backs calls for on-court coaching to be allowed at Grand Slams
Sloane Stephens, who is in Singapore for the season-ending eight-player WTA Finals, echoed Patrick Mouratoglou's sentiments.
Singapore: Former US Open champion Sloane Stephens has thrown her support behind a push for on-court coaching to be allowed at Grand Slams.
Patrick Mouratoglou, the coach of Serena Williams, has called for a rule change with on-court coaching currently banned in Grand Slams but allowed in WTA events.
The Frenchman was at the centre of a firestorm after he was spotted making signals from the player's box during September's controversial US Open final between Williams and Naomi Osaka.
Mouratoglou later owned up to the gesture but Williams insisted that she had not seen the signal.
"Coaching is a vital component of any sporting performance. Yet banning it almost makes it look as if it had to be hidden or as if it was shameful," he wrote in a Twitter post on Thursday.
"Authorising coaching in competition and actually staging it so that the viewers can enjoy it as a show would ensure that it remains pivotal in the sport."
Stephens, who is in Singapore for the season-ending eight-player WTA Finals, echoed Mouratoglou's sentiments.
"I think that a lot of coaching does happen from the stands, anyway," Stephens told reporters on Saturday. "Whether it's right, wrong, whatever, I think that coaching is a big part of tennis, and you're out there alone. You know, a lot goes into it behind the scenes, preparation and everything.
"So I think that I can't say definitely there should be or should not be, but I think there needs to be a little bit of a change to the rule, definitely."
Stephens said on-court coaching created a connection between players and fans.
"I think the on-court coaching brings in that aspect of you feel like you're more involved like with the player and coach, and I think that makes it more like a personal type of thing," Stephens said.
"Whereas when they are off the court and you don't see the coach, don't see the interaction, don't see the team dynamic, it makes you distant."
The 25-year-old will make her WTA Finals debut on Monday against Osaka in a battle between the past two US Open champions.
Find latest and upcoming tech gadgets online on Tech2 Gadgets. Get technology news, gadgets reviews & ratings. Popular gadgets including laptop, tablet and mobile specifications, features, prices, comparison.
Sports
Third-seeded Rublev rallied to beat second-seeded Denis Shapovalov 4-6, 6-3, 6-4, and Coric also recovered in the semi-finals to beat Milos Raonic 1-6, 6-1, 6-4.
Sports
Wimbledon was cancelled this year for the first time since World War II because of the coronavirus pandemic.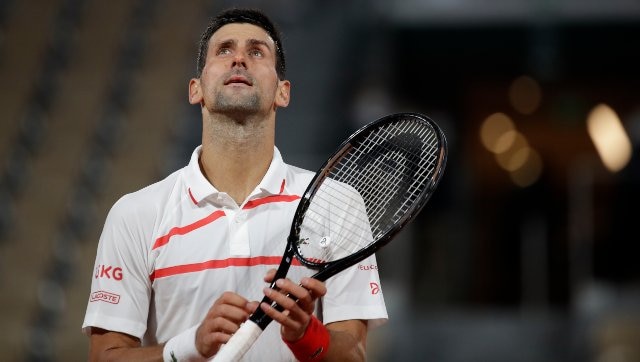 Sports
The Serb said that the London Masters, starting on November 15, is the second and final tournament that he still intended to play for the remainder of the season.