WTA Finals: Agnieszka Radwanska seeks to recreate last year's title winning performance
Agnieszka Radwanska returns to the scene of her greatest triumph next week when she opens the defence of her WTA Finals .
Agnieszka Radwanska returns to the scene of her greatest triumph next week when she opens the defence of her WTA Finals title and the 27-year-old Pole is the first to admit that luck can be as important as skill to emerge victorious in Singapore.
Radwanska became the first player in the history of the elite eight-woman tournament to lose two of her three round robin matches before claiming the title after she made the most of her good fortune to secure a surprise victory.
Seeded fifth, Radwanska lost to Maria Sharapova and Flavia Pennetta and looked all but out of the tournament before a straight-sets win over Simona Halep sneaked her through to the semi-finals with a 1-2 record on sets won.
The Pole then displayed all of her usual resilience to rally past Spaniard Garbine Muguruza in three sets before she held off Petra Kvitova to claim the title with a 6-2 4-6 6-3 victory.
"I definitely had couple of great matches," she told reporters on Saturday as she recalled last year's triumph.
"Obviously not the great start but I think it's a tournament that you can come back and a tournament that you don't need to win every match just to win the title," the world number three added.
"There is always the hope. A little bit of luck as well. Depends of the other scores in the group and then you can still win it. So I think that's what I actually proved last year."
Radwanska admits that she loves the unpredictable nature a tournament involving the top eight players of the season can provide, despite the absence of world number two Serena Williams for a second straight year due to injury.
"Every year is a bit different. I think it's always very interesting because pretty much every match is 50/50 and you are really going to see good tennis," she added.
"But of course what's different? I'm just getting older and older and still glad I can qualify for another year here."
Williams' long reign as world number one was ended this year by Germany's Angelique Kerber, who won the Australian and U.S. Opens with her solid baseline game and also claimed an Olympic silver medal and reached the Wimbledon final.
"I think Angie (Kerber) showed everyone, all of us, that it's possible. You can beat Serena also in the grand slam final. She definitely proved that everybody can be on the top," Radwanska added in praise of the German.
"That's why I think it's very tight right now. I think next year will be very interesting for a lot of girls."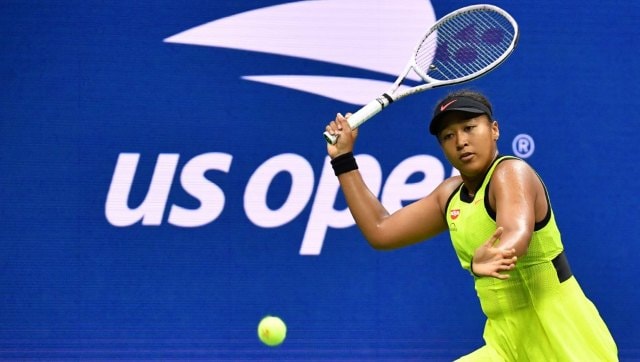 Sports
The Japanese star, a former world number one, has not played since exiting the US Open in the third round last month.
Sports
Aryna Sabalenka was due to be top-seeded for the 4-17 October tournament at Indian Wells after No. 1-ranked Wimbledon champion Ash Barty withdrew to rest at home in Australia
Sports
The 18-year-old, who stunned the tennis world at the US Open after becoming the first qualifier to win a Grand Slam title, parted company with coach Richardson following her victory in New York.