Wrestler Sakshi Malik grabs spot for World Championship after Sarita Mor's withdrawal; Ritu Phogat to face Pinky in trials
Struggling wrestler Sakshi Malik has made it to India's World Championship squad without facing the trials as her opponent Sarita Mor has withdrawn from the 62kg clash, due to an injury
New Delhi: Struggling wrestler Sakshi Malik has made it to India's World Championship squad without facing the trials as her opponent Sarita Mor has withdrawn from the 62kg clash, due to an injury.
The Olympic bronze medallist has been battling poor form since the start of the 2018 season. She could win only a bronze at the Gold Coast Commonwealth Games and failed to win any medal at the Asian Games.
The Wrestling Federation of India (WFI) wanted both Sushil Kumar and Sakshi to undergo trials but the former pulled out due to poor form.
"The trials in four categories were left. Out of those, we chose not to disturb Bajrang (men's 65kg) and Vinesh Phogat (women's 50kg). Sakshi was to fight Sarita but she has reported a knee injury so we are sending Sakshi to the Worlds," WFI Assistant Secretary Vinod Tomar told PTI.
Sakshi had ended a runner-up at a UWW ranking event in Belarus, where she lost the gold medal match 2-6 to Azerbaijan's Marianna Satsin on Sunday.
The performance is encouraging for Sakshi ahead of the World Championship, to be held in Budapest from 20-28 October.
"The fourth category is women's 53kg. Ritu Phogat and Pinky will fight for that place.
Ritu had competed in the 50kg category at the Yasar Dogu International in Turkey but we feel she can do well in the 53kg as well. She has a good medal chance in this category, so, we decided to conduct a trial match between Ritu and Pinky," Tomar added.
The 53kg clash will be held tomorrow in Lucknow under the supervision of National women's coach Kuldeep Malik.
The WFI official also informed that the inaugural U-23 National Championship, to be held in Chittaurgarh, Rajasthan from 27-30 September, is an effort to identify next line of wrestlers.
"In the senior nationals, many juniors also compete but they get to clash against only with the aged wrestlers. They do not get great competition. They need to fight it out with strong wrestlers to be ready for international events. In the Under-23 Nationals, we will see better bouts and next stars will be identified," Tomar added.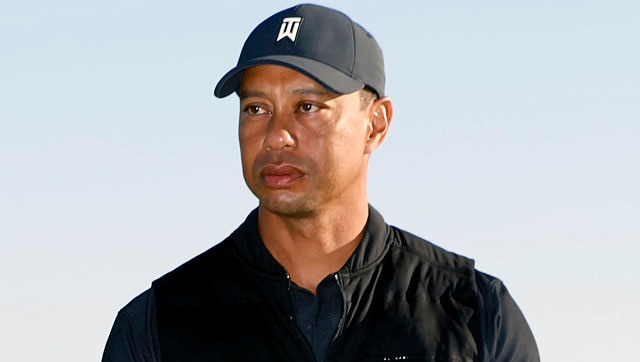 Sports
Woods, 45, told Golf Digest in an interview on Monday his days as a full-time professional golfer were over, saying that he would pick and choose tournaments from now on.
First Cricket News
"The move is the first major overseas expansion of Reliance Industries' cricket operations in the global franchise-based leagues," according to a release.