World Swimming federation FINA happy with new Tokyo Olympics dates in spite of clash with World Championships in Japan
The biennial worlds organised by FINA were planned for 16 July - 1 August, 2021, in Fukuoka. That slot is now taken by the Tokyo Olympics
The governing body of swimming welcomed the new Tokyo Olympic dates without giving any detail of how to reschedule its own world championships in Japan next year.
FINA's biennial worlds were planned for 16 July - 1 August, 2021, in Fukuoka. That slot is now taken by the Tokyo Olympics.
FINA says knowing the Olympic dates "is very helpful to federations and athletes everywhere."
The governing body of track quickly committed to pushing back its world championships to 2022. But FINA has the added complication of the 2022 Commonwealth Games because many top swimmers compete in both events.
Sports
All those who missed out have one last chance to make the cut for the Tokyo Games at the World Olympic Qualifiers, scheduled to be held in Sofia, Bulgaria from 6-9 May.
Sports
Test events function as dress rehearsals for each sport, and the two-day water polo test was supposed to open on Saturday but will now be held in May or June, Tokyo 2020 organisers said.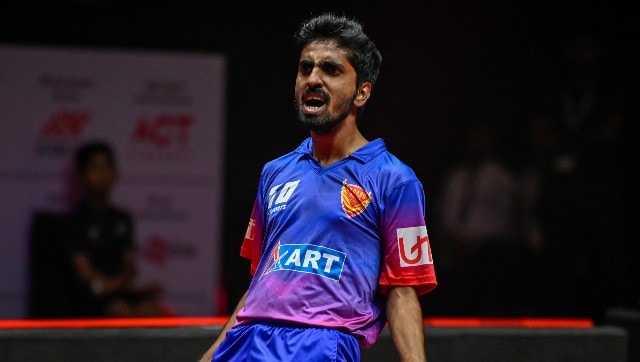 Sports
In this interview, India's table-tennis exponent G Sathiyan opens up about his training and preparations, his Olympics dreams, life in a bio-bubble, and a bit more.