World Rapid Chess Championship: Russia's Daniil Dubov clinches maiden title; Ju Wenjun wins in the women's group
Russian Grandmaster Daniil Dubov finished clear first, half a point ahead of his nearest rival, and was crowned as the World Rapid Champion of 2018.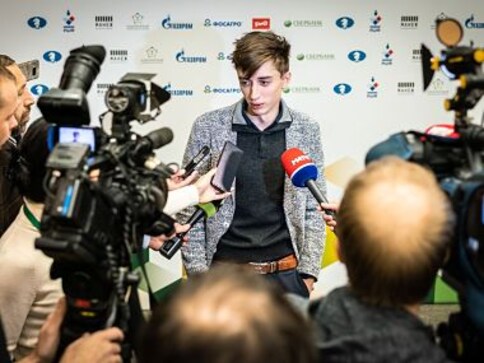 The final third of the King Salman World Rapid Championship had begun with as many as seven players leading the tournament in the open segment. In addition, ten more were within striking distance of the leaders. The possibility of a tiebreak to determine a winner at the end could not have been denied. But as the action unfolded, a tiebreak wasn't needed after all. Scoring an undefeated 11/15, Russian Grandmaster (GM) Daniil Dubov finished clear first, half a point ahead of his nearest rival, and was crowned as the World Rapid Champion of 2018. Of the four players who finished at 10½/15, Shakhriyar Mamedyarov and Hikaru Nakamura were placed second and third respectively due to their better tiebreak score.
In the women's group, Chinese GM Ju Wenjun had led all the way through and did not have much problems winning with a full point's margin. In her last two games, she conceded draws to Sarasadat Khademalsharieh of Iran and Zhansaya Abdumalik of Kazakhstan to finish with a score of 10/12. There was a tie for the second and third places between Sarasadat Khademalsharieh and Aleksandra Goryachkina who had both scored 9/12. After the application of the tiebreaks, the former was awarded the higher prize.
After the event, Dubov said that it was his win over Anton Korobov in the twelfth round that proved important in turning the tide for him. "There was absolutely nothing to hope for; it was more or less a draw. He was pushing till the very end and then he blundered. Getting such a gift gives you pretty good chances to win the whole thing. At least, I started to feel that things will go my way."
And indeed, things did go Dubov's way until the very end. His win over Korobov put him in joint tournament lead alongside Yu Yangyi of China at the conclusion of round 12. And as the tournament progressed, Dubov scored another important victory in the penultimate round over Wang Hao to take sole lead.
The twelfth round had also seen the clash between the two world champions – Magnus Carlsen and Viswanathan Anand. Carlsen had sacrificed a pawn in the game in an attempt to generate initiative from the white side of a Symmetrical English. Anand countered perfectly and after the fireworks had fizzled out, the players agreed to sign peace.
This wasn't, however, the only draw that Anand played on the final day. In fact, all of his last five games had concluded with the same result. The day had begun for him with a short draw with black against Spaniard David Anton Guijarro and the game that followed his twelfth round draw against Carlsen was, perhaps, the one that changed his mindset altogether.
Anand was well in contention for the title after his game against Carlsen. He just needed to win; and he needed it desperately. In the antepenultimate round, he had the white pieces against Ukrainian GM Anton Korobov. The opening was a Sicilian Najdorf. Anand strode confidently, thrusting his queenside pawns and got a better position out of the opening. But on his 32nd turn, he backed down from complications allowing his passed 'd' pawn to be exchanged for Korobov's pawn on the e-file. The exchange rendered the position equal immediately and peace was signed nine moves later.
After this missed opportunity, Anand just seemed unwilling to fight for the top spots. In his 14th game, he agreed to a draw with black against GM Peter Svidler in merely nine moves before conceding another draw in the final round to Daniel Fridman.
Carlsen, on the other hand, fought tooth and nail, trying to make a comeback and even came quite close to catching up with Dubov. After his draw against Anand, he won back to back games against Grigoriy Oparin and Dmitry Andrekin. Since Dubov had agreed to a short draw in the final round against Shakhriyar Mamedyarov, three players including Carlsen, Nakamura and Artemiev had a chance to catch up in the pole position.
However, none of the three chasers managed to pull off a win. While Artemiev drew against Sergey Karjakin, Carlsen, despite all his efforts, failed to break through the defences of Hikaru Nakamura as the game ended in a stalemate after 58 moves.
These two draws meant that Daniil Dubov, the 25th seed of the tournament, had clinched the title of the World Rapid Champion. In the interview that soon followed, the 22-year-old Russian spoke modestly, saying he was lucky. "Sometimes you play well and you win thanks to it, but sometimes you can just be lucky. I think the latter thing is more about me in the tournament. It was not that I was playing very well actually," Dubov said after winning the biggest event of his career.
Standings (Open)
Standings (women)
Find latest and upcoming tech gadgets online on Tech2 Gadgets. Get technology news, gadgets reviews & ratings. Popular gadgets including laptop, tablet and mobile specifications, features, prices, comparison.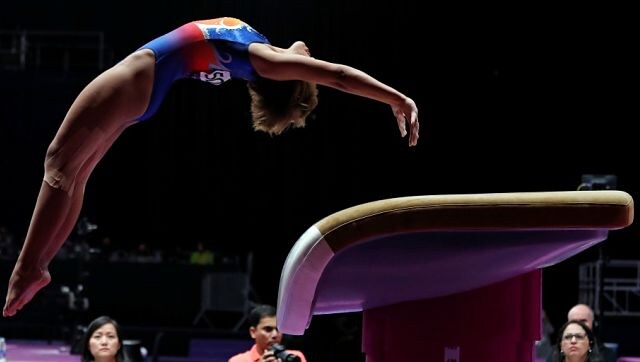 Sports
Allen took up her post in 2010 after 13 years in an equivalent position with Gymnastics Australia.
Sports
World number 13 Ghosal beat 34th-ranked Englishman, Tom Richards, 11-9, 11-4, 11-1 in a second-round match. World number 11 Chinappa dropped the first game against Scotland's Lisa Aitken before finding her rhythm for a 7-11, 11-4, 11-3, 11-6 win.
Sports
A win this week might bear little resemblance to his 2019 victory, with DeChambeau saying he could reach as many as four of the course's par-fours off the tee and can certainly reach all of the par-fives in two.