World Rapid and Blitz: Viswanathan Anand is still a force to be reckoned with; age is just a number for him
With his performance in Riyadh, Viswanathan Anand has not only won the title of World Rapid Champion for the twelfth time but has also proved to the world that even if he is 48 years old, the tiger can give even the very best in the world a run for their money.
The King Salman World Rapid Chess Championship concluded in Riyadh, Saudi Arabia on Thursday. After 15 hard-fought rounds, it was the Indian chess legend, Viswanathan Anand who lifted the champion's trophy. With a score of 10.5/15, having beaten the mighty Magnus Carlsen on the way, Anand had tied for first after the final round with Russian GMs, Ian Nepomniachtchi and Vladimir Fedoseev.
As per the rules of the tournament, a blitz play-off consisting of two games with a time control of 3 minutes + 2 seconds increment was to be played between the top two players to break the tie. By the virtue of better tiebreak score, Anand and Fedoseev were the ones to battle it out in the play-offs while Nepomniachtchi, because of his inferior tie-break, had to be content with the third place in the tournament.
In the play-offs, Anand utterly crushed Fedoseev with an emphatic 2-0 victory. Especially worth noting was his second game where the Indian had to come up with some really accurate moves to defend against his opponent's razor sharp tactical tricks. It was simply incredible how Anand, after a full day of intense chess, was able to keep his cool and find the right moves in this high-pressure game.
For Anand, this was a crucial win. He hadn't had a particularly great year if his joint second place performance at the Isle of Man Open were to be excluded. His growing age was another reason for his critics to pull him down.
Anand recently celebrated his 48th birthday. Well, maybe he didn't quite celebrate. He had suffered a dismal loss against Wesley So in the last round of the London Chess Classic that day. In fact, the entire tournament was a disaster for him. He had finished at the bottom of the leaderboard despite being the sixth seed. More importantly, Anand was unable to score a single win in the event. He finished with six draws and three losses.
Chess, today, is a young man's game. To be able to concentrate for long hours requires one to be physically fit; younger a player is, the more energetic he is presumed to be. The need for physical fitness of a chess player has been emphasized upon ever since the days of the great Bobby Fischer. The modern players, be it Magnus Carlsen, Levon Aronian, Maxime Vachier-Lagrave or anyone of the crème-de-la-cream of the chess world, believe in this maxim and put great impetus on physical fitness.
To look for examples in modern times, one may look at the world championship matches between Anand and Magnus Carlsen. One would see in those games that the latter was always looking to go for longer games and wear Anand out, thereby inducing him into making mistakes. And the trick worked; today, Carlsen is the world chess champion.
But Carlsen tries wearing his opponents out every now and then. Perhaps, it wasn't particularly his strategy against Anand but everyone whom he played against. But what does remain true is that fitness does play a big role in top level chess and youth, therefore, can potentially triumph over experience.
Anand's age and inconsistent performances have consistently lured his critics into opining that he should retire. But so far, every time, the tiger from Madras has successfully shut them all down, not with his words, but with his performances.
Recently, after Anand was knocked out by Anton Kovalyov in the second round of the Chess World Cup, International Master Lanka Ravi very candidly said that Anand should have retired way back in 2014 when he lost the World title to Carlsen for the second consecutive time. In another candid opinion of one of Anand's fans after the Indian number one's impressive show in Riyadh, Ravi should now eat a crow and apologise to Anand.
With his performance in Riyadh, Anand has not only won the title of World Rapid Champion for the twelfth time but has also proved to the world that even if he is 48 years old, the tiger can give even the very best in the world a run for their money.
After his tournament, Anand spoke about his win on twitter saying, "Thanks all, the feeling is floating. My head keeps playing the song… We are the champions! The words ring so true. More on this moment after the blitz."
Anand will now be playing in the blitz leg of the championship which starts on Friday. If he could continue his great form and win the blitz championship too, it will be a supreme end to the year for the Indian chess maestro.
Aditya Pai is an Editor for Chess Base India
Sports
It was a hat-trick of titles for Gukesh after he had previously won the La Roda tournament and the Menorca Open in recent weeks.
Sports
Ashwath Kaushik remained unbeaten and finished with 8.5 points from nine rounds to take the top prize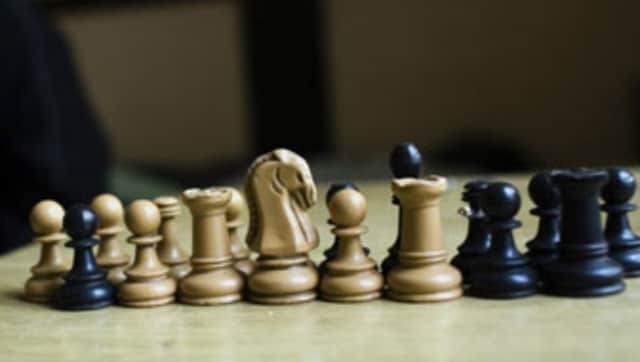 Sports
The initiative, a part of the Chess in Schools Project by AICF, will be conducted through the state associations and with the support of the government of Tamil Nadu