World No 1 Rafael Nadal pulls out of upcoming tournaments in Beijing, Shanghai with knee injury
2018 French Open winner Rafael Nadal has pulled out of a string of Asian tournaments due to a knee injury picked up during his US Open match against Juan Martin del Potro.
Barcelona: World number one Rafael Nadal has announced his withdrawal from upcoming tournaments in Beijing and Shanghai due to the right knee injury that forced him to retire from the US Open earlier this month.
Nadal had to pull out during his semi-final against Juan Martin del Potro in New York and also missed Spain's Davis Cup defeat by France last weekend. The 32-year-old said he visited doctors in Barcelona on Monday and has subsequently made the decision to play neither the ATP 500 event in Beijing nor the Masters 1000 in Shanghai.
"While the annoyances on my knee are nothing new, we have decided together with my medical and technical team not to participate in the Asian tour to recover the knee the way we have always done," Nadal said on Wednesday.
"I'm sorry I can't be with all the fans in China and with the organisers of the Beijing and Shanghai tournaments that have always had a great relationship with me and my team," he added. Nadal is the defending champion in Beijing, where he beat Nick Kyrgios in the final last year. He was also runner-up in Shanghai, denied by champion Roger Federer.
Missing both tournaments next month leaves the way open for Novak Djokovic to finish 2018 top of the ATP world rankings, despite another positive season for Nadal.
The Spaniard clinched his 11th French Open title in June after also winning clay-court tournaments in Monte Carlo, Barcelona and Rome. He lost in the semi-finals at Wimbledon to Djokovic before the knee problem hampered his progress at Flushing Meadows.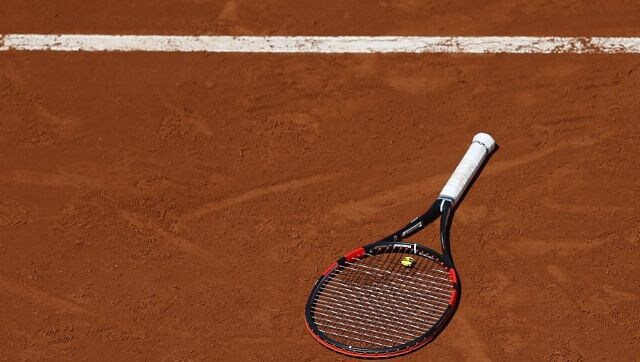 Sports
Both Prasad and Khosla train under the same coach, Aditya Sachdeva.
Sports
Murray, who is preparing for the Indian Wells, left his tennis shoes underneath his car to dry out overnight — but they had vanished when he returned in the morning. His wedding ring was tied to his footwear.
Sports
Medvedev didn't face a break point, and converted three of his seven break chances against the American to wrap things up in 72 minutes.