World Cup History: When football died in England and India
It may be the barefoot issue or the Olympic importance issue or team selection, when AIFF decided that India would not travel to Brazil — football in India died.
This FIFA World Cup History feature is part of our build-up to the 2014 edition, which will chart the most special moments from previous tournaments. Today we have a look at the 1950 World Cup.
The home nations, led by the very powerful English FA, boycotted the first three World Cup tournaments — according to them, they were too good for those teams — until 1950, when they decided to travel to Brazil and show their footballing might to the world.
Or rather, the lack of it.
England, boasting of an unbeaten record against foreigners at home in that time, had the likes of Alf Ramsey, Billy Wright, Tom Finney and Stan Mortensen (they left out the Wizard of the Dribble Stanley Mathews) in their starting XI against USA. They had already won their first match against Chile 2-0, with Mortensen and Wilf Mannion on target.
USA, on the other hand, were coming into the game at the back of a 1-3 mauling from Spain. This was going to be easy for England — the perceived 'world champions', at least in their own country. The American team was made up of part-timers but a Haitian dishwasher based in New York — Joe Gaetjens — stunned England in the 38th minute.
World Cup History Part I: Forgotten man who scored first goal
World Cup History Part II: If they can die for Italy, they can play for Italy
America held on to that lead to win 1-0 (only one team would qualify from group-stages then - Spain, in this case) and the result was so shocking that papers in England printed the score as 10-1 in favour of England. Another had a page in black stating 'the day English football died'. They did, however, win the cup 16 years later.
India and the legend of playing without shoes
India played barefoot at the 1948 Olympics and gave France a brilliant game (losing 2-1 in a brave performance). As the 1950 World Cup neared, Asian teams Indonesia, Philippines and Burma withdrew — leaving India as automatic qualifiers. FIFA decided to pay for most of the trip to Brazil and the costs surrounding the team but legend has it that India refused to go because they would not be allowed to play barefoot.
In fact, there's a more reasonable (or unreasonable if you think about it now) explanation. The AIFF gave more importance to the Olympics than the World Cup — and also cited "disagreements over team selection, and insufficient practice time."
But Sailen Manna, who would have been the captain of the team if India had travelled to Brazil, told Sports Illustrated: "We had no idea about the World Cup then. Had we been better informed, we would have taken the initiative ourselves. For us, the Olympics was everything. There was nothing bigger."
By the way, India played barefoot in the 1952 Olympics — and lost badly: 10-1 to Yugoslavia.
It may be the barefoot issue or the Olympic importance issue or team selection, when AIFF decided that India would not travel to Brazil — football in India died.
Champions: Uruguay
Uruguay 2 (Schiaffino 66', Ghiggia 79') - 1 Brazil (Friaca)
Top-scorer: Ademir (8 goals)
Follow the writer on Twitter @TheFalseNo9
Sports
The Ivory Coast international was due to be out of contract at the end of next season and there had been speculation he would leave Old Trafford after struggling to hold down a regular place.
First Cricket News
Richards said South Africa will take part in a bidding process for International Cricket Council events over a new eight-year cycle. Bidding is expected to open within the next few months.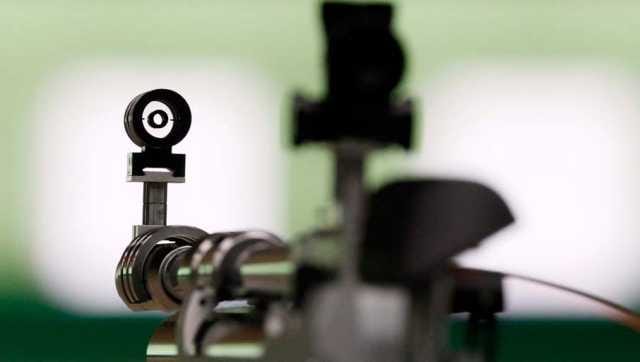 Sports
A 15-member Olympic-bound Indian team will leave for Zagreb, Croatia on 11 May in a chartered flight to participate in the European Championship in Osijek from 20 May to 6 June.