World Cup foe Masopust always welcome in Brazil
'Well, for one minute at least that day we were champions of the world,' a tanned and healthy Masopust, now an 82-year-old great-grandfather, said.
Josef Masopust's childhood dream of scoring a goal and leading Czechoslovakia to victory in the World Cup final seemed set to come true for one minute on a sunny afternoon in June 1962.
The greatest Czech player of all time, and the first eastern European to become European Footballer of the Year, scored with a close-range shot after 15 minutes to put them 1-0 up against holders Brazil in the showpiece match in Santiago, Chile.
"Well, for one minute at least that day we were champions of the world," a tanned and healthy Masopust, now an 82-year-old great-grandfather, said.
"But then Brazil equalised almost immediately when Amarildo scored and in the second half they scored two more from Zito and Vava and beat us 3-1. It was disappointing to lose, of course, but the legacy from that time has lasted all these years."
Over half a century later, he was reminiscing by Copacabana beach during a break in the Confederations Cup after a trip to Sao Paulo where Masopust and World Cup team mates Josef Jelinek and Josef Stibranyi were guests of the Brazilian government.
The trio of old players had been invited to the land of their old adversaries who have set up a permanent exhibition around that World Cup and issued a set of stamps commemorating the final with Masopust's likeness depicted on one of them.
Today the diminutive former left-sided midfielder has no regrets about the outcome of the match that defined his career.
"I thought for a minute it could happen but Brazil, even without Pele who was injured, were at the peak of their powers.
"They were the best team in the world, but we helped them too because our goalie Viliam Schrojf, named goalkeeper of the tournament just before the kickoff, famously made two mistakes - the second when he was blinded by the sun and dropped the ball for the third goal. Although we lost it was still an incredible achievement."
Even more incredible is the fact that when Masopust dreamed of glory as a schoolboy, his country, to all intents and purposes, did not exist.
GERMAN INVASION
"When I was a small boy before World War Two, Czechoslovakia was invaded by the Germans and organised football was banned so we just played small games in the village.
"My dream even then was that one day I would play for Czechoslovakia in the World Cup final and score the winning goal but just imagine what a dream that was because at the time there was no Czechoslovakia, it had been destroyed by Nazi Germany."
But in 1950 when he was 18, he met a coach who would help him go so close to realising that seemingly impossible ambition.
That man was Rudolf Vytlacit of first division Teplice, not far from where Masopust was playing for a lowly local side.
Vytlacit recognised the teenager's awesome potential, signed Masopust and put him straight in the Teplice first team. The first step had been taken towards Czechoslovakia's long journey to the World Cup final 12 years later.
After two seasons Masopust left Teplice for Dukla Prague and first played against Brazil in two matches in August 1956. The first game ended in a 1-0 defeat in Sao Paulo and a few days later he scored in his side's 4-1 losst at the Maracana.
Despite those setbacks, heady times were around the corner for Dukla and Czechoslovak football and an intriguing bond was formed with Brazil that continues to this day.
"It started in 1956 but really developed in 1959 because that year Dukla played against Pele's Santos in a tournament in Mexico City and we beat Santos ending their run of what I remember was 18 straight wins.
"I scored twice against them and so when we met again in the 1962 World Cup we knew each other, we were friendly rivals, there was respect."
In Chile an incident took place that the Brazilians have never forgotten and partly explains why Masopust is such a welcome guest. It happened in the less well remembered group stage match between the teams which ended in a goalless draw.
"That was actually a good result for both teams, but Pele, who missed the final, was injured against us after 27 minutes," said Masopust.
"There were no substitutes in those days and he played on but was clearly hurt so I told my team mates that when Pele had the ball they were not to tackle him.
"It would have been easy, but it would not have been right to tackle an injured man. I saw it as a humanitarian gesture.
"There was a different attitude in 1962, Years later in his book he said it was the most sporting thing that he experienced in his entire career.
"We weren't soft then. Also in that World Cup you had the "Battle of Santiago", the terrible match where Chile and Italy fought with each other, but we played fair.
"The Minister of Sport for Brazil, Mr Aldo Rebelo mentioned the incident in his speech this week so that is a lasting legacy from those days I am proud of."
HUDDERSFIELD TOWN
Although Czechoslovakia reached the final, no-one had given them much chance before the World Cup started after a poor build-up including, bizarrely, a friendly against Huddersfield Town of the old English second division, today's Championship.
Masopust has no idea how that fixture came about but joked: "I think our FA thought we would beat them easily and it would boost our self-confidence but it turned out just the opposite. We were terrible and only drew 1-1 and then played poorly in other games.
"So the press and the public got on our backs and told us not to bother unpacking when we got to Brazil because we would be home soon.
"But one man kept his faith in us, our manager, my old boss from Teplice, Vytlacit. He never gave up believing. He drove us on to that final. He was amazing.
"The pressure built up and up but it became like squeezing an olive. You squeeze olives, you make oil, and it all changed when we beat Spain in our opening match in the World Cup. Stibranyi scored the only goal. We were on our way."
Later that year Masopust was named European Footballer of the Year and in 1963 played for the Rest of the World team to mark the 100th anniversary of the English FA.
In 2004 to mark FIFA's centenary, Pele named Masopust in his list of the world's greatest 125 living players.
His career later included a spell in Belgium and coaching Indonesia and after a lifetime in football he concedes that he does not expect the Czech Republic to reach the World Cup finals next year, never mind facing Brazil in the final again.
"I don't think it's possible, I don't think we will qualify. We are a long way from our optimal performance and other teams are too strong. But you never can tell, look at our story, the underdogs can do it, we proved it."
Masopust may be a name that evokes a different, more innocent era perhaps, but his voice is still listened to in the Czech Republic where he has his own popular website.
Schoolchildren there have started playing in the nationwide Josef Masopust Cup, which is now attracting attention from schools across Europe because one of its messages is fair play.
As the old master himself can testify, that is no bad thing.
Reuters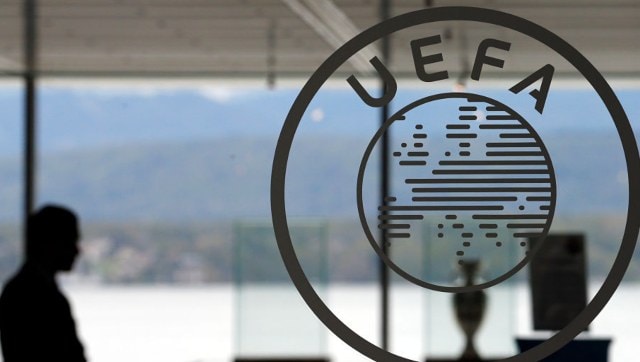 Sports
Sportklub sports channel said that, according to their sources, UEFA has tracked "enormous" bets, that were placed on two matches played in March.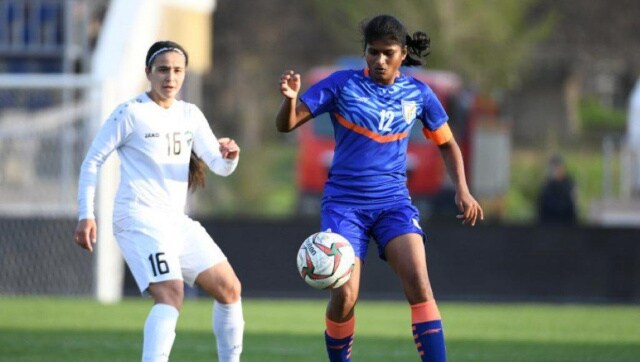 Sports
While both sides created ample scoring opportunities, Uzbekistan found the back of the net with a late free-kick by Shoyimova in the 87th minute to grab the bragging rights.
Sports
The inclusion of OCI and PIO (Players of Indian Origin) has been a topic of debate in Indian football ever since Stephen Constantine spoke about the need for India to go down that route.