FIFA World Cup 2018: Why Belgium's midfield might miss Radja Nainggolan's versatility in Russia
Will Radja Nainggolan's absence from the squad prove too costly for the Belgium side at the FIFA World Cup?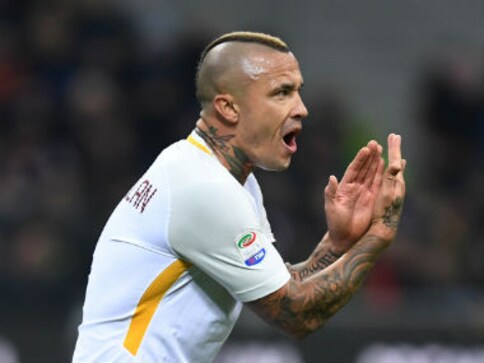 Radja Nainggolan is the stereotypical modern-day football player. He speaks his mind, is covered in tattoos, flaunts a 'mohawk', and has been involved in a controversy or two. A player who isn't afraid to stand up for what he believes in, be it regarding his position in the Belgium national team or turning down lucrative offers from the English Premier League for the lovely 'sunny weather in Rome.'
On the pitch he is equally animated; a beast who roams from box to box waiting to pounce on any opportunity the opposition team offers him – a quality that has seen him become a indispensable member of a Roma squad that reached the semi-finals of the UEFA Champions League this year. Yet, of all the above mentioned details, Belgium coach Roberto Martinez chose to see one – his affinity for controversies – when he omitted the midfielder from the Belgium squad for Russia 2018.
"I don't think Radja is a player to be used in a small role in any group," said Martinez. "We all know he has a very important role at club level and I don't feel that we can give him that." A clear indication that Martinez didn't see Nainggolan starting for the Red Devils in the World Cup.
The World Cup Qualifications had seen Nainggolan's role in the team diminishing. He made just two appearances in qualifying and has never been truly accepted in the international fold since Martinez's appointment as manager in 2016. The final nail in the coffin came when the Roma midfielder posted a video of him drinking and smoking during a New Year's party, which caused a public outrage.
The manager is right to omit a player who could disrupt the team spirit as it comes with a risk of losing squad depth in what is arguably the most important tournament for Belgium's 'golden generation'.
In the provisional 28-member squad selected, Martinez has named five central midfielders: Manchester City star Kevin De Bruyne, Manchester United's Maroune Fellaini, Monaco's Youri Tielemans, former Zenit Petersburg star Alex Witsel and Tottenham's Mousa Dembele.
While all are capable midfield marshalls, capable of thwarting attacks that come their way, it is clear that the creative duties will largely be headed by De Bruyne, who has had a stellar league campaign. But the City midfielder has already made 54 appearances for his club and country this season, making him prone to injuries.
Young Tielemans, who struggled to establish himself in his first season at Monaco, is the only player who can deputise for De Bruyne in the team. Which is where the decision to leave out Nainggolan becomes a little difficult to comprehend because, unlike a France team that can cope with with absence of Karim Benzema due to the abundance of quality striking options available, Belgium is short of quality central midfielders in the mould of the Roma midfielder.
Nainggolan was a star for Roma this season. He played a more advanced role for the Italian club, taking up the role of a No 10. While he might not have impressed as much as De Bruyne did as central midfield playmaker, he offered a different set of skills, cutting out the influence of deep-lying midfielders by pressing them incessantly. Not to forget his ability to strike goals from distance.
A midfielder for all formations
Belgium are likely to play either the 3-4-3 formation, which they relied on during the qualification stages, or a more defensively resolute 3-5-2. Both rely heavily on de Bruyne pulling the strings from the midfield and therefore raises questions on the lack of a proper deputy.
The 3-4-3 is Martinez's favoured structure with two among Yannick Carrasco, Thomas Meunier and Nicer Chadli donning the roles of wing-backs. KDB takes up one of the central midfield roles while the other vacant spot in the midfield is usually assigned to one among Witsel, Fellaini and Dembele.
Barring de Bruyne, there is a shortage of creativity in the midfield options available for Martinez, especially considering the below-average season Tielemans has had. Nainggolan offers a balance which no other midfielder in the squad offers.
The 3-4-3 worked to great effect in the record-setting qualification campaign but Belgium hardly had quality opposition in the group, with the likes of Greece, Gibraltar, Estonia, and Bosnia and Herzegovina offering very little in attack. The formation though can be exploited by top sides, especially if one of the central midfielder is an advanced playmaker. Chelsea, who play 3-4-3 in the Premier League, struggled this season against high-pressing teams with the central-midfield pairing of Cesc Fabregas and N'Golo Kante for this very reason, and Belgium will be vary of exposing their central midfielders to direct pressure.
They played a 3-5-2 against Mexico in a recent friendly, perhaps a sign of things to come in the World Cup. In both formations, a more defensively sound Nainggolan offers a good alternative to de Bruyne in central midfield, especially if the latter is having a bad day or being used in a more advanced role. In a 3-5-2, both the players could have started behind an attacking pair of Eden Hazard and Romelu Lukaku. That would have provided plenty of balance to the Red Devils' midfield.
Antonio Conte, who brought back the three-man defence back in fashion with his success at Chelsea, pursued Nainggolan's signature in both his seasons at Chelsea – a testimony to the Belgian's suitability to the role.
But say what we may, Nainggolan will not be travelling with the Red Devils to Russia, and announced his retirement from the national team through an emotional post on Instagram. For a 30-year-old footballer who wears his heart on his sleeves, a rejection from football's grandest stage was just too hard to deal with.
As for Martinez, the test begins now, having made a call that could come back to haunt him if the Belgium team fails to deliver in the World Cup.
also read
Football
Jose Mourinho has five major continental titles to his name -- two Champions League wins, two Europa League trophies and last year's triumph in the inaugural Europa Conference League
Football
Juventus are a point below sixth-placed AS Roma in the Europa League Conference qualification spot.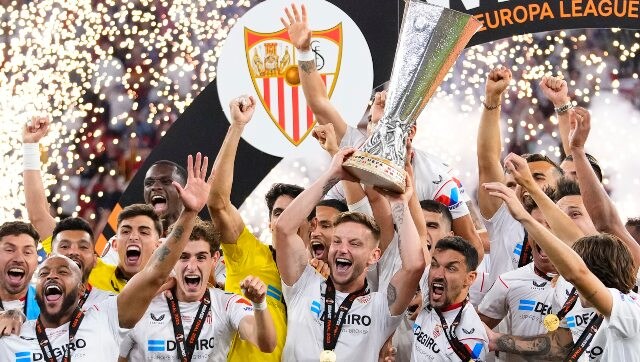 Football
Sevilla won the Europa League final on penalties after the game finished 1-1 following extra-time after Paulo Dybala's opener was earlier cancelled out by an own goal from Roma defender Gianluca Mancini.