World Cup 2014 Live: Ghana rations power for football matches
Tracking all the news, social and off beat action in and around Brazil during World Cup 2014.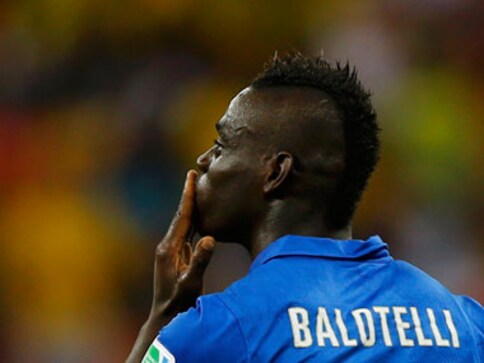 7.40 am: How India is dressing up for the World Cup
It is that time in India when cricket takes a back seat and football comes to the fore. For all sports lovers, it is a celebration of Messi's blue, Neymar's yellow and Cristinao Ronaldo's red.
With more varieties of merchandise this year--team jerseys, posters, shoes, cushion covers and bean bags with pictures of your favourite football player--sports companies and online retailers are stepping up their game for this month. In fact, sales of FIFA merchandise this year have also doubled compared with what was seen in South Africa four years ago. Read the complete story on Firstbiz.
End of updates for the day
7.59 pm: Ghana rations electricity to ensure every can watch match
Ghana will be playing against the US at 1.30 am (IST) tomorrow. While our concerned may be if we can stay awake to watch the match, Ghana has bigger issues at hand.
Low water levels have led to a power shortage in the country and hence the country is rationing out its power so that everyone can watch the match. This report says, "To ensure that World Cup viewing won't be interrupted, Ghana is purchasing 50 megawatts of electricity from its neighbor, Ivory Coast. Power plants will also be running at maximum capacity, and Volta Aluminum, the nation's largest smelter and a large drain on electricity, will slow production during the match."
4.41 pm: PM Modi invited for FIFA World Cup final
Prime Minister Narendra Modi has been invited for the FIFA World Cup final.
The final will be held in Rio on 13 July.
Click here for the Live Match Centre | Click here for the World Cup Schedule | Click here for the best World Cup quotes
3.40 pm: What are people searching for?
A Google trends report shows what the world wants to know during the tournament and there are some absolutely amusing results.
According to the report, worldwide searches for Mario Balotelli are 90 times higher than for the videogame, Super Mario Bros.  In the 50th minute of the Italy-England match, the 23-year-old AC Milan striker took Antonio Candreva's cross just a few yards short of the net and knocked in a header to break open a game that had been knotted at 1.
Italy has to thank Balotelli for the win against England.
Meanwhile, in Argentina, Jennifer Lopez has out-performed Lionel Messi by 5 times on search after her appearance at the World Cup opening ceremony. Check out more such trends here.
3. 20 pm: 2014 World Cup most social sporting event ever
The Olympics are big, but they don't stack up to the World Cup, at least in terms of social buzz. According to the projections, from the Adobe (ADBE) Digital Index, a study of online marketing, the 2014 World Cup will be the most social sporting event ever.
According to this CNN report, the month-long soccer championship is already is outpacing the Sochi Olympics and 2014 Super Bowl. In the year leading up to the first matches in Brazil last week, the World Cup was mentioned 19 million times on social media which include Facebook, Google, Reddit, Twitter, Instagram and YouTube.
3.00 pm: Robin van Persie's 'Wonder Goal' for Netherlands in a flipbook
Robin van Persie's wonderful diving header for Netherlands against Spain is already destined to be among the defining moments of the 2014 FIFA World Cup. So it's only fitting that it would be immortalized in another medium at some point.
RVP is definitely the new Dutch master. A Google trend shows that searches for star striker Robin Van Persie spiked recently in the Netherlands, even overtaking those for Dutch master Vincent Van Gogh.
This absolutely brilliant flip-book video on Van Persie's goal is a must watch:
2.20 pm: Check out Bappi Lahiri's new football song
When it's football, how can Bengalis stay away? And of course, how can Bengal's biggest pop-star Bappi Lahiri be not be a part of it? Bappi Lahiri has composed a new song for the FIFA World Cup 2014. While Bappi Lahiri's song for the 2010 World Cup was 'Football Fever Bole Ole Ole', his new song goes like this, "We are all one. Dreams are high. That's football."
Watch the video here:
12.30 pm: Croatia players issue press ban after nude pics get published
Croatia's players have issued a media ban after photos were published of them swimming naked in the team's hotel swimming pool were published by a website, according to the Guardian.
The report says that "two photographers hid in the nearby bushes and took the pictures which were published by online media."
The pictures were published by a Croatian photo agency called Cropix According to the report on The Guardian Croatia coach Niko Kovac lashed out at the press saying, "I can't force them to be at your disposal after what you have done to them and their families. How would you feel if someone took naked pictures of you? They are adamant that they won't speak to you lot any more and I don't know whether the silence will end tomorrow or last until the end of our World Cup campaign."
End of June 15 updates
TODAY's MATCHES
Ivory Cost 2 - 1 Japan. You can read the match report here.
Didier Drogba is on the bench for the Ivory Coast.
Japan XI: Kawashima, Uchida, Honda, Nagamoto, Morishige, Okazaki, Kagawa, Yamaguchi, Hasebe, Osako, Yoshida.
Ivory Coast XI: Barry Copa, Boka, Zokora, Kalou, Tiote, Gervinho, B. Wilfried, S. Aurier, Toure, Yaya, Serey Die, Bamba.
The whistle goes. Ivory Coast have started their world campaign with an impressive win over a game Japanese side.
90 mins - Kalou forces Kawashima to tip the ball over at his near post after a shot from an impossibly narrow angle. No way Kalou scores from there.
85 mins - For some reason Japan leave Drogba unmarked at the top of the box but his left-footed shot is deflected narrowly wide by a Japansese defender. That would have killed the game off.
78 mins - Goal scorer Bonhy comes off, winger Konon Ya comes on.
66 mins - GOAL! Ivory Coast have turned this match around in the space of two minutes. Another cross from Aurier and this time it is Gervinho who beats Kawashima at the near post. Goalie should have done better though.
64 mins - GOAL! It isn't Drogba, it is Bony. Yaya spreads the ball to the right, where it is whipped in by Aurier and met by the forehead of Bony, who glances it into the far corner past past Kawashima.
62 mins - It is finally Didier Drogba time. 57 mins - Yaya stumbles in the box but no penalty. Ivory Coast manage to swing in a good cross from the right but gain they can't the target. 53 mins - Hasebe goes off. Japan's captain has been carrying an injury and there was some concern he would miss this game. Iron Man Endo comes on to take his place. Stats for the first half:
Here is the Honda goal:
45 mins - Japan go into the break clinging to their 1-0 lead. Ivory Coast were the dominant team over the last 20 minutes of the first half but couldn't beat Kawashima in goal. The defense also made a few vital tackles in and around the box. 35 mins - Boka strikes the ball from at least 35 yards out and forces the Japanese goalkeeper into a smart save. Bony is offside as he pounces on the rebound. 31 mins - Boka curls a left-footed free-kick just over the bar. Everyone, including the commentator, expected Yaya to take it but it was Boka who struck it. 28 mins - Kalou smacks a long-range shot well over the bar. That was more speculative than anything else. 25 mins - The rain is pouring down now. 16 mins - Honda has scored with a rocket from inside the penalty box. Blasted the ball into the the right corner. Copa in goal didn't even move. 03.30 am: England 1-2 Italy - click here for match report. England XI: Hart; Johnson, Jagielka, Cahill, Baines; Gerrard, Henderson; Welbeck, Sterling, Rooney; Sturridge. Italy XI: Sirigu; Chiellini, Barzagli, Paletta, Darmian; De Rossi; Verratti, Pirlo, Marchisio; Candreva; Balotelli. - 90 + 3 minutes: What an attempt from Andrea Pirlo from a freekick about 30 yards out -- he swerves it from left to right and it crashes into the crossbar. Stunning, simply stunning. - 60th minute: Sturridge tries another long range effort which fizzes wide just after Balotelli almost got at the end of another Candreva cross at the other end. Seconds later Rooney is free in the box and drives a low shot wide when he should have at least hit the target. - GOAL! 50th minute: Candreva feints a cross with his right foot before whipping it in with his left and Mario Balotelli is waiting at the far post to thump in the header. Brilliant. - 45+2 minutes: Mario Balotelli is through on goal but the angle is tight and goes past Joe Hart, composes himself and then sends an audacious chip which was going in before Jagielka cleared off the line. Just what you expect from Balotelli. - GOAL! 36th minute: Sterling's pass sets Rooney off down the left and his cross is bundled in by Sturridge! 1-1! - GOAL! 34th minute: Right off the training pitch as Italy take a low corner outside the the box, Pirlo lets it run and Marchisio takes a touch before sending a rocket into the net. Italy 1-0 England. - 32nd minute: Italy attack through Darmian again — the right-back finds himself in the box on the overlap and crosses it for Balotelli who can't direct his header towards goal. - 25th minute: Gerrard pings a ball to Sterling on the left and the low cross is in Welbeck's path — the Manchester United striker can't reach it though. - 8th minute: End-to-end stuff already — Italy on the up as Pirlo first feints his way into the box and asks for a hand-ball which isn't given. Darmian's cross from the right is then defended sloppily by England but Hart collects as the ball loops. - 3rd minute: Sterling goes on a mazey run before unleashing a ripper which hits the side-netting. Almost everyone thought that went in.
LIVE: 00.30: Uruguay vs Costa Rica - click here for match report
Uruguay XI: Muslera; Cáceres, Lugano, Godin, Pereira; Gargano, Arevalo; Rodriguez, Forlan, Stuani, Cavani. Costa Rica XI: Navas; Gonzalez, Umaña, Duarte, Gamboa; Bolaños, Díaz, Tejeda, Borges; Ruiz; Campbell. - Full Time: What an upset as Costa Rica come from behind to beat Uruguay 3-1 — it got worse for the losing team as Maxi Pereira saw a red card for a wild kick at Campbell. - GOAL! 84th minute: Urena runs onto a through ball from Campbell and just diverts the path of the ball past Muslera and into the net from a tight angle. 3-1 and this is a massive upset!
- GOAL! 57th minute: Freekick from a scoring range, but it's been arrowed to the far post where Duarte dives to head in and give Costa Rica a shock lead against Uruguay. Incredible!
- GOAL! 54th minute: Cross comes in from the right and bounces to Campbell who takes a touch -- the ball comes at a comfortable height and he lets loose an unstoppable shot past Muslera. What an emphatic finish. It's 1-1!
- GOAL! 23rd minute: Lugano is fouled in the area and Cavani dispatches it. Uruguay 1-0 Costa Rica. https://twitter.com/amadoit/status/477892408995479553 https://twitter.com/ESPNFC/status/477892511869190144 https://twitter.com/Squawka/status/477883199943483392 End of June 14 updates 9.30 pm: Columbia 3-0 Greece - click here for the match report. Colombia XI: Ospina, Zapata, Yepes, Sanchez, Armero, Aguilar, Gutierrez, Rodriguez, Cuadrado, Ibarbo, ZunigaGreece XI: Karnezis, Maniatis, Manolas, Samaras, Kone, Salpingidis, Torosidis, Gekas, Sokratis, Cholevas, Katsouranis - GOAL! 90+2 minutes: Without Falcao, James Rodriguez is the biggest star in the Colombian team and he's confirmed it with a crisp left-footed shot into the far corner. 3-0 and that's that. Full time. - GOAL! 56th minute: Corner comes in from the right and takes a deflection before reaching Gutierrez who taps in from about a yard out. 2-0 to Colombia. - Half-time: Kone's curling effort in the last minutes of the first half brings an end to an entertaining 45 minutes — that shot was beaten away brilliantly by Ospina but the Greeks have slowly got into the game and started building some patient attacks. - GOAL! 5th minute: Cross comes in from the right, is left by Rodriguez and falls to Pablo Armero who sweeps it in — the Colombians break into a prepared dance routine to celebrate. Brilliant movement. 10.45 pm: Who's the real star of the World Cup so far? It's not Neymar, it's not RVP and it's not Iniesta — the referees have stolen the spotlight from players in the World Cup so far. World Cup refereeing boss Massimo Busacca had a simple wish before this World Cup. "Our goal is for the referee to remain in the background during a match and for the players to be at the center," Busacca said in the run-up to the tournament — but that has certainly not happened. Click here to read more. 8.15 pm: Buffon to miss England tie? Italy goalkeeper Gianluigi Buffon was being treated for a minor ankle injury ahead of the team's World Cup opener against England on Saturday, handing the four-time champion another defensive headache. "It's a minor strain," coach Cesare Prandelli said Friday after the Italy captain exited a hot and humid training session early at the Arena da Amazonia. "He's undergoing therapy." However, reports in the English media said that Buffon may miss the tie, which means Salvatore Sirigu of Paris Saint-Germain may step in. (AP) 7.26 pm: Madness!!! Wondering how noisy it gets in Sao Paulo when Brazil scores? Stop wondering and watch this video now. 7.20 pm: From #DolphinMan to Meme god Further proof that Robin van Persie is The Flying Dutchman and more such. https://twitter.com/KICKTV/statuses/477550287624761344 https://twitter.com/FOXFOOTBALL/statuses/477662448237805568 https://twitter.com/mikberg/statuses/477554125433868288 https://twitter.com/FatherlesFAM/statuses/477553088891334656 4.30 pm: All hail Pirlo, the greatest man ever Andrea Pirlo fans rejoice. The Telegraph has a list of reasons why Pirlo is the greatest footballer, nay, greatest man ever. Like reason number four: Pirlo's ability to provide a frank assessment of his teammates: "Take someone like (Parma striker) Antonio Cassano. He says he's slept with 700 women but he doesn't get picked for Italy any more. Can he really be happy?"
But if you still find yourself unconvinced, then read the other 36 reasons here. 4.30 pm: Do the MacaRooney If England need a song to inspire them against Italy, this is the one. It's for a good cause too. UK charity Street League created it. There's really no excuse for not checking it out. 4.15 pm: La Roja fans in shock after Spain loss Football fans in Spain are in shock after watching the national team's 5-1 humiliation in its World Cup opener against the Netherlands. It was Spain's worst defeat in 64 years and comes after "La Roja" had dominated world soccer since 2008 with consecutive European Championships and a World Cup win in South Africa. "Disaster," said newspaper El Pais on Saturday while El Mundo rated the performance a "Humiliation" and La Vanguardia called it "A failure." City streets, accustomed to noisy celebrations after Spain wins, were eerily quiet after Friday's rout as fans filed silently out of bars. Some refused to accept it meant the "end of an era" but others said it was time for the coach to make radical changes. AP 3.30 pm: With youthful squad, Hodgson expects bold England Having prepared for several weeks for the humidity, Hodgson won't hear any excuses about the draining conditions at the Arena da Amazonia, calling on his players to emulate the entertainment seen in the opening games of the World Cup. "We've seen attacking football, we haven't seen one team defending, we've seen both teams going at each other," Hodgson said Friday. "That might show why it's possible to win games 3-1 (Brazil-Croatia) or 5-1 (Netherlands-Spain) because it's not a game of football with only one team interested in winning where the other team is interested in either trying to keep the score down or not lose." When asked if England would be bolder, Hodgson replied: "England teams don't go out to keep a clean sheet and not attack. And on this stage, we'd be even less inclined to do it." 10:50 am: Grounds crew uses dye to make sure pitch for Italy vs England is green The grass at the Arena da Amazonia will be green for England's game against Italy, either naturally or artificially. Workers at the stadium in Manaus have been using green dye on the dead areas of the playing surface to make sure it looks good for Saturday's Group D match at the World Cup. It's not an unusual move, but it comes after the head groundsman said this week that the field is "in bad shape." While television crews were setting up behind the goals on Friday, the grounds crew was working on the field, making sure the lines and penalty spot were bright white. Despite concerns over the quality of the field, FIFA is clearly satisfied with its condition. Both England and Italy trained on it Friday, standard procedure for a match at a major tournament. If the field was not in playing shape, then FIFA could cancel the practices and ask the teams to train elsewhere. AP 10:10 am: Argentina facing sanctions over Falklands banner The incident technically took place before the World Cup. Before the friendly a week ago against Slovenia, Argentine players stood behind a banner that read in Spanish: "Las Malvinas son Argentinas" — The Malvinas are Argentine. FIFA on Friday said it was investigating the case, citing a statute that prohibits "provocative or aggressive actions" and another regulation dealing with team conduct. Argentine President Cristina Fernandez has used the dispute to gain political support, bringing up a grievance shared by most Argentines. Britain and Argentina went to war in 1982 over the Falklands in the South Atlantic — an area known as Malvinas in Spanish. Since the defeat Argentina has continued to raise the issue of sovereignty. Football's world governing body insists the World Cup is a sporting event that should stay clear of politics. FIFA said Argentina can provide its own evidence in the disciplinary case. It gave no indication of any time frame or possible penalty. End of updates for 13 June   03:30 am - Chile 3-1 Australia - click here for match report Chile XI: Bravo, Mena, Isla, Sanchez, Vidal, Valdivia, Vargas, Medel, Jara, Aranguiz, Diaz. Australia XI: Ryan, Franjic, Davidson, Cahill, Milligan, Spiranovic, Leckie, Oar, Jedinak, Wilkinson, Bresciano. - GOAL! 90th minute: Beausejour collects the ball outside the box and sends a low drive into the corner. Chile have surely sealed the win now. It's 3-1. - GOAL! 36th minute: Cahill leaps as a cross comes in from the right, hangs, and sends a classic trademark header to make it Chile 2-1 Australia. - GOAL! 15th minute: Another fantastic touch from Sanchez takes his marker out of the equation, allowing the Barcelona man to find Jorge Valdivia at the edge of the box — and Valdivia doesn't disappoint, sending the ball crashing into the net. 2-0 to Chile. - GOAL! 12th minute: Chile have opened the scoring and it's none other than their star player Alexis Sanchez who pokes in from inside the box — but it was his tricky run which set up the chance in the first place. Well taken goal -- and brilliant run. All the stunning stats from Spain vs Netherlands ESP vs NED in tweets: 'Holland serving for first set?' 00.30 am - Spain 1-5 Netherlands - click here for match report. Netherlands XI: Cillessen; Janmaat, Vlaar, de Vrij, Martins Indi, Blind; de Jong, de Guzmán, Sneijder; Robben, van Persie. Spain XI: Casillas; Azplicueta, Piqué, Sergio Ramos, Jordi Alba; Busquets, Xabi Alonso; Xavi, Silva, Iniesta; Diego Costa. - 87th minute: Wijnaldum gets a pull-back, composes himself and takes a shot to make it 6-1 but Casillas saves, gets up and sees Robben's volley from the rebound storm towards him before pulling off another fantastic save. It's still 5-1. - GOAL! 80th minute: It's getting worse for the champions -- this is absolute decimation! Robben scampers away from all of Spain's defence, beating Ramos for pace, turning, toying with the defenders before crashing a shot into an empty net. Yes, empty net because he also dodged Casillas -- who is almost in tears. - GOAL! 72 minutes: HO HO HO! This is quite amazing -- Casillas with a heavy touch on a back-pass and Van Persie pounces robs the ball of him before slotting it in. 4-1 to Netherlands. Would you believe it! - GOAL! 65 minutes: Sneijder with the freekick to the far post and it's De Vrij (who conceded the penalty early in the match) who gets at the end of it to squeeze the ball into the net. It's 3-1 to the Netherlands. - 60 minutes: Robben goes on one of those crazy runs and lays it off for Janmaat who lobs it into the path of Van Persie. The Manchester United man takes his time and sends a stinging shot towards goal which cannons off the bar. Close! So close! - GOAL! 53 minutes: Blind with another early ball towards Robben who brings it down, feigns a shot with his right to get the ball onto his precious left foot — takes a touch and slams it through the legs of Casillas to give Netherlands a 2-1 lead.
- GOAL! 45 minutes: Incredible! Simply sensational stuff from Van Persie as he dives from the edge of the box to reach a super early cross from Blind — his header sailing over Casillas and into the net. What -- A -- Goal.
- 42 minutes: Oh what a ball from Iniesta from near the halfway line for David Silva, who collects, controls and tries to chip it over Cillesen — but the Dutch keeper gets a glove to it and it stays out. What a save! - GOAL! 27 minutes: Diego Costa dummies in the box and his back-leg seems to have been dragged down by de Vrij — referee points to the spot and Xabi Alonso slots it in. Contentious penalty -- it would be interesting to see what Luis van Gaal has to say about that. - 20 minutes: Glorious through-ball from Xabi Alonso for David Silva but the latter can't pull the trigger in time. - 13th minute: Costa's one-on-one now but the ball gets stuck under his feet before Vlaar makes the telling tackle! - 8th minute: Sneijder's clean through on goal but Casillas nonchalantly blocks it as if nothing happened. Wow, incredibly goalkeeping — but that should have been finished with ease. End of updates for June 13 Mexico vs Cameroon: All the top stats Star man: Dos Santos sends reminder of what he can do Mexico 1-0 Cameroon - click here for match report. Mexico XI: Ochoa, Aguilar, Maza, Márquez, Moreno, Layún; Vázquez, Herrera, Guardado; Dos Santos, Peralta. Cameroon XI: Itandje, Djeugoue, Chedjou, Nkolou, Assou-Ekotto; Song, Mbia, Enoh; Moukandjo, Eto'o, Choupo-Moting. - 90 + 2 minutes: Hernandez free in the area and Herrera's ball is low and hard -- the Manchester United man cannot seal it from there when he clearly should have buried it. - 90 + 1 minute: Moukandjo is free in the area and takes a fine header, only to see Ochoa make a fantastic diving save. - GOAL! 61st minute: Dos Santos is put through but Itandje rushes in to save -- the rebound falls to Peralta and he makes no mistake. Mexico 1-0 Cameroon. - 59th minute: Assou-Ekotto's freekick takes a wicked deflection and is just a foot wide. Goalkeeper couldn't have done anything about that. - It's half-time and thanks to two very debatable offside decisions, still 0-0 between Mexico and Cameroon - 29th minute: Dos Santos heads the ball into the net at the far post and it's been given offside again! The ball took a slight touch on the way but it was a Cameroon player -- two bad decisions. - 22 minutes: Assou-Ekotto nutmegs a man down the left before crossing it in for Eto'o who fires it wide with his left foot first-time. - 12th minute: Dos Santos bundles in a cross from the right but the linesman has flagged him offside -- replays show he was in line. Cameroon escape. https://twitter.com/GaryLineker/status/477484500725686272 7.30 pm: Brazuca better for goalies, worse for strikers: NASA A Washington Post report quoted NASA as saying that World CUp 2014's official call, the Brazuca, will create more trouble for strikers than goalies: "The overall increased roughness of the Brazuca football will help to decrease the ball's knuckling tendencies at kicking speeds typically encountered in the World Cup. Tests in the wind tunnel and a 17-inch water channel, which uses florescent dye dispensed into the fluid flow under black lights, shows that the speed of greatest knuckling for a traditional ball is around 30 miles per hour (mph). This is well below the typical kicking speed of a World Cup-caliber player, which is about 50 to 55 mph. Interestingly, the Jabulani, a much smoother ball, produced its greatest knuckling effect in that same speed range (about 50 mph), which is why the players in the 2010 World Cup noticed the effect more frequently." 6.13 pm: Sex on the back-burner as football fever catches on Football has scored over sex this summer as more men are waking up late nights to catch some action - on screen. "I want to watch football" has become the top excuse to get out of having sex - with 40 percent men willing to shun sex for the game - a fascinating survey reveals. Many are also likely to fake illness or injury this summer to avoid sex. "Saying 'I've got a bad back' or 'I'm too tired' made up the top three excuses with 'I've got a headache' and 'I've been working late' completing the top five," a Durex poll involving 2,000 British men showed. Even if they do get intimate with their partners, 42 percent will try to "get it over with quickly" in order to watch football, the poll findings added. Over 37 percent, however, say they would accept sex only if they can still keep the TV sets open to watch football side by side. "There is a well-worn stereotype of women making excuses to avoid sex, but it seems that when football is on, the tables are turned," a Durex spokesperson was quoted as saying in media reports. IANS 3. 50 pm: Leo gets sheikh's yacht to watch World Cup in style Hollywood star Leonardo DiCaprio, it turns out, may not be very different from the character he played in the Great Gatsby and he definitely knows how to live king size. According to reports, the star has hired billionaire and EPL team Manchester City owner Sheikh Mansour's mega yacht so that he and his friends can enjoy the World Cup in style.  Read the story in Firstbiz here. 12.45 pm: What each World cup team is worth in transfer fees Want to know the transfer value of each team in the World Cup? Here's a handy chart that breaks it down for you. And it shows you the vast gap between football's powerhouses and the rest.
Find more statistics at Statista 12.27 pm: Japanese football fans outraged by Yuichi Nishimura's controversial performance  Japanese football fans hung their heads in shame Friday after referee Yuichi Nishimura's controversial performance in the World Cup opener helped Brazil to a 3-1 win over Croatia, further clouding FIFA's showpiece tournament. Social media in Japan lit up after the official's decision to give a soft penalty to Brazil which changed the balance of the closely fought match. Several posts showed mocked-up photos of Nishimura wearing a Brazil jersey.
Click here to read the full report. 10:30 am: Big name advertisers take a pass on FIFA World Cup on Sony Six While there is plenty of buzz and interest in the 2014 World Cup, advertisers in India aren't queuing up for a piece of the on-air action, reports Business Standard. Typical big spenders such as Coca-Cola, rivals PepsiCo, Havells, Panasonic, LG, Karbonn and Hindustan Unilever have not bought air time. "There are two key issues with the World Cup, one is match timings and the second is that football is not TV advertiser friendly, Vijay Narayanan, vice-president, marketing, Havells told the paper. "All spots are placed during breaks. If you are a ground sponsor then football makes sense. While everyone (read advertisers) is aware of the growing interest in football, the above two points will not allow you to spend big money. And immediately after the Indian Premier League (IPL), it may not be required. You can read the full Business Standard story here. 9:50 am: Celebrations in Sao Paulo but frustration in Manaus The 2 million people of this Amazon rainforest metropolis were promised traffic relief. As a World Cup host city, they would have a dedicated rapid bus lane and a state-of-the-art monorail system to untangle the congestion tying up their streets. But as Manaus prepares for its first World Cup match Saturday, the only change for commuters has been a new paint job, in the nation's yellow and green colors, brightening many of the underpasses they see as they sit in traffic. What Manaus now boasts, however, is a new 44,500-seat stadium. The grand Amazonia Arena, with its wicker basket-styled frame, would be a worthy field for any top-division soccer team — if only Manaus actually had one to use it after the World Cup ends. And visitors to this remote city will pass through a newly renovated airport, as long as it's not flooded by the rainstorms common here. The project that most would have improved the daily lives of local residents, the $810 million overhaul of its public transportation system, was cut from the Sport Ministry's official list of World Cup infrastructure projects. "It's shameful," said fishmonger Gilberto de Moraes Alberto, who hawks "jaquari" river fish at a popular market on the Rio Negro River. "This is a poor city and the needs here are enormous, but all we get are empty promises while the politicians stuff their pockets." AP BRAZIL vs CROATIA - click here for match report. Read BRAvsCRO tweet report Read top stats from BRAvsCRO Star of the match: Oscar Brazil 3-1 Croatia And that's the game. Stunning run and goal by Oscar, that is the icing on what has been an incredible game for him. He ran at the defenders and then scored with what almost seemed like a poke. It just went past the Croatian goalkeepers hand on the right post. Brazil 2-1 Croatia Neymar got another goal -- his second of the game -- from the penalty spot. Neymar (pen) 71'. His 33rd goal with Brazil in 50 games. The penalty itself was controversial. The Japanese referee awarded penalty for foul on Fred, yellow to Lovren. Replays showed that Lovren barely got a touch on the Brazilian. Half-time: Brazil looking very good going in — they hit back with some quick, pacy football and the movement has been exquisite at times. Oscar is pulling all the strings in midfield. Brazil 1-1 Croatia And how Brazil needed that. They got back into the game after the own goal and then one minute after getting a yellow card, Neymar sneaked in one past the outstretched hand of the Croatian goalie. A lot of the work leading up to the goal was done by Oscar. It had to be this man -- he now has 12 goals in his last 16 games for Brazil. It is also his 32nd goal in his 50th appearance for Brazil - Neymar 28'.
Brazil 0-1 Croatia Olic lead the break and put in a nice, low cross. It beat the first defender and then Marcelo tried to clear it but it ended up in goal. That was Brazil's first ever own goal in a World Cup game. Marcelo Vieira (o.g) 11' https://twitter.com/WorldCupPosts/status/477167072149897216 Brazil XI: Júlio César; Alves, Thiago Silva, David Luiz, Marcelo; Luis Gustavo, Paulinho; Oscar, Hulk, Neymar; Fred. Croatia XI: Pletikosa; Srna, Ćorluka, Lovren, Vrsaljko; Modrić, Rakitić, Perišić, Kovacic; Olić, Jelavić. No Mandzukic - suspended. 13th JUNE 00:26 am: Neymar must be more than just a promise Former Brazil coach Carlos Dunga, who was captain of the country's victorious team in the 1994 World Cup, says Neymar must deliver for Brazil to win its sixth title. "I feel just like everyone else, that Neymar must be more than just a promise," he said. "He can't be a promise. He must be reality in order for us to win the World Cup." He said Neymar will get more space to play in the World Cup than he had at Barcelona. "His best thing is his dribbling, which he can't show off at Barcelona," he said. "On the national team he is allowed to show more." 00:14 am: Astronauts show the world how to play footy, send wishes to earth Watching the World Cup is great — but there's nothing like watching it in space while doing some gravity defying, earth-shattering tricks. And that's what a group of astronauts are going to do at the International Space Station. Check out their brilliant video. 12th JUNE 11:54 pm: The orb is opening! The orb has opened and out come Claudia Leitte, J Lo and Pitbull (how did he get that name?). They are performing the official song 'We are One'. Pitbull is wearing pants that are a size too short at least. We still prefer Waka Waka and Shakira. And it's over. On to the real thing now -- Brazil vs Croatia. Thankfully, the opening ceremong didn't go on forever. 11:54 pm: Now, on to Brazilian music Capoeira! Dance and martial arts. Perfect. Then a ref comes in and red cards everyone. The LED ball though stays on. There is no moving that ball. Massive cheers as Brazilian flag brought in. 64 children show off their footballing skills -- kicking balls they have connected to strings. Tsk tsk. 11:46 pm: Now, on to Brazilian music We have left the boats and amazon behind. This is much more fun. The focus though is still the orb. It seems straight out of some alien movie likes Keanu Reeves 'The Day the Earth Stood Still.' https://twitter.com/Jaideep_18/status/477154430534426624 https://twitter.com/sandipr/status/477154820969619457 https://twitter.com/NicoleFroio/status/477154857162653696 11:46 pm: Visually stunning but... The colours are powerful but the cameras are giving us close up shows of the dancers. Long shots are probably the way to go here. Still no samba; still no carnival. It's all about nature and the amazon. 11:40 pm: And we are a go! And it finally begins! After 4 years of waiting. A giant, colourful LED ball flashing welcome messages in various languages kicks off the show. Dancers dressed as flowers from the Amazon dancing all around it. 11:30 pm: Almost time for the opening ceremony The opening ceremony should be on in a bit. Meanwhile, Brazil have started the past eight World Cup campaigns with a win (dating back to '82) and have not lost an opener since 1934 (via BBC). https://twitter.com/kanishkaab/status/477150411896287232 https://twitter.com/ugartep/status/477147348515422208 https://twitter.com/BeardedGenius/status/477149268965593088 https://twitter.com/rgcricket/status/477149682343235584 https://twitter.com/WorldCupPosts/status/477139160210231296 https://twitter.com/Maheshbhupathi/status/477139038407643136 https://twitter.com/smfrogers/status/477127504088412161 8.30 pm: World Cup round the corner, but protesters still going strong Brazilian police and protesters clashed on Thursday, hours before the opening game of the World Cup, which has been marred by construction delays and political unrest. Police fired noise bombs to disperse a crowd of about 200 demonstrators angry about government overspending on the event. The protesters were trying to cut off a key avenue leading to the Corinthians Arena where the soccer match will be played on the eastern edge of Sao Paulo, a Reuters witness said. https://twitter.com/ANI_news/status/477087271087120384 6.40 pm: 81-year-old Kolkata man and 71-year-old wife set to travel to Brazil So you thought this game's not for the old and the fainthearted? Think again. Because an 81-year-old man from Kolkata is all set to travel to Brazil with his 71-year-old wife to watch the World Cup, live. And this is the ninth time in a row that he will be watching a World Cup, though he rues, this one might be his last. Eighty-one-year old Pannalal Chatterjee watched his first World Cup football tournament live in 1982, when they decided to visit Spain from World Cup. That's when they caught the World Cup bug. PTI reports, "A former Kolkata Port Trust employee, Pannalal gets a small pension of about Rs 7,500 and have a saree business as they save money every month to meet their expenses every four years." ""It's difficult to explain in words how much we love the sport," the Chatterjees, who have been to Mexico, Italy, then America, the fifth was France, then Germany, then Japan-Korea, then South Africa and now Brazil, he added." 6.22 pm: The swords are out, and how! So behind the scenes of the 'beautiful game', crabbing worthy of an episode in Gossip Girls go on. Now take for example, Wayne Rooney. He is proving he can be the boss of this game too! Firstly, he said Ronaldo plays more for personal glory and he himself plays for the team. "'I'm not a player who needs a legacy – like Cristiano, he has to have that. I'm more about winning as a team. He wants to have his moments. I've won player of the year, it's nowhere near as good as winning a trophy with United," Daily Mail quotes him as saying. And former football player Hernan Crespo declared that Brazil might want to consider extra security for Argentina, because if the latter win on Brazilian soil, the players might get murdered! Daily Mail reports: "If Argentina wins the World Cup in Brazil, I advise them to have a helicopter nearby because they're going to get killed!' he joked, in an interview with Ole." 5.44 pm: And this is how Cristiano Ronaldo raised the style bar in Brazil It's possibly as easy to say 'fashion' and Cristiano Ronaldo in the same breath as it is to take his name with football. Here's proof. Tweeted out by a fan, the picture shows Ronaldo arriving in Brazil with a leather backpack that could easily knock the senses of hardcore fashionistas.
Ronaldo has always had the fashion police's attention. Be it with a risque magazine cover with girlfriend Irina Shayk or a slightly overwhelming jewelled backpack, Ronaldo has always known how to grab eyeballs off the field too.
Here's hoping the star makes for an eyeful this World Cup season. From the looks of it, he is off to a great start.
4.05 pm: Fevered China fans buy sick notes to watch night games
India is not the only country that is ruing the massive time difference with Brazil, which means that for the next one month, you will be able to recognize football fans because they look like zombies. China is also dramatically calling the tournament the World Cup with the greatest time difference in history.
According to this report, "To catch those pre-dawn games, fans are resorting to claiming sick leave by purchasing fake doctor's notes through e-commerce sites such as Taobao.
Standard pads of sick notes have always been available on the site, for as little as RMB 1 ($0.16) per pack. But to get a note that looks authentic, with a hospital's stamp and a convincing diagnostic scrawl from a doctor, it will cost up to RMB 300 ($50) per note, local media reports.
3.55 pm: Phew. FIFA is not predicting anything. Proceed calmly
Oh dear it seems like we're all suffering from a shade too much world cup fever. The graph below is a head to head comparison of the teams performances against each other so far and not some futuristic prediction by a super computer hacking turtle.
Rats.
We apologise for any confusion.
3.08 pm: Brazil has already won its first match according to the FIFA site
The World Cup may be a few hours away, but Brazil has already beaten Croatia 2-1. We're not kidding, that's what the official FIFA site says!
Here's a screen shot:
The site adds that Brazil has played 2 games, won 1 and drawn another.
Has Big Head the oracle turtle hacked the site or is something more sinister at play? Most likely there is some live testing at work. Some techie is gonna get hurt real bad...
1.24 pm: Have you met Big Head the oracle turtle yet?
Who said football glory is only for humans? Paul the Octopus proved last World Cup that even cephalopods had a role to play in one of the planets most celebrated tournaments.
And this time it could well be the turn of the reptiles.
The animal star of this year is tipped to be 'Big Head' a sea turtle who has already predicted the result of the opening game amid much fanfare and celebration.
Big Head has picked Brazil as the winner, which is all the proof the host country needs to know that this Turtle knows its football!
11. 55 am: Twitter compiles dream team based on user tweets
Twitter has been pulling out all the stops to make sure it gets its own slice of the digital world cup pie, with a number of new initiatives to boost user engagement during the tournament. Some of these include World Cup Timelines - that allow users to search for the latest news via the hashtags #WorldCup or #WorldCup2014 to view them.
In the World Cup timeline, you can view Tweets related to the World Cup from people in your network, along with relevant Tweets from teams, players, coaches, press, fans in the stadiums and celebrities.
The match timeline shows Tweets about specific matches that are happening in real time to help you keep up with the latest goals, saves, fouls and more — even if you're not near a TV.
Another feature is the hashflag - a feature that allows users to actually display a picture of their favourite team inside the tweet by using a hashtag in front of the relevant three-letter country code. Twitter is also compiling a lot of its data to get some very cool visualisations.
For instance, here is the Twitter 11 - the most mentioned Football superstars for each position:
Thirty of the 32 nations competing in this year's World Cup have official accounts on Twitter and they are racking up the followers. Here are the most followed teams so far:
10.40 am: The latest World cup craze in Brazil.... sticker collecting!
The World Cup is around the corner and millions of fans are putting down their iPads to collect and trade football stickers, a decades-old hobby that has defied the digital age.
A children's game played mostly by adults, FIFA's Brazil World Cup sticker album is a cult phenomenon and multimillion-dollar business for the Panini Group, an Italian company that has been printing the cards since Mexico hosted the Cup in 1970.
Here are some pictures:
10.33 am: World Cup inspired fashion to hit the streets of Brazil
The World Cup team strips will provide a carnival of color and fashion, from Brazil's bright yellow shirts to the Netherlands' classic orange to Croatia's red checkered kit and the superhero-inspired looks of Mexico.
The 2014 tournament features the classics, the creative and the downright outlandish.
The Americans' new red, white and blue color-block shirts — critics say they resemble Domino's Pizza delivery uniforms — can't be as bad as the memorable faux denim outfits from 1994. But the vote is still out on how the newest outfit for the Stars and Stripes will go over.
"The USA jersey feels very patriotic," said Los Angeles designer and stylist Estée Stanley of Estée Stanley Design. "It's easy to identify the country as the U.S."
The U.S. isn't the only nation trying the block style.
"Another stylish direction is the color-blocking or piecing — USA away or Ecuador away or Colombia," said Tom Julian, men's fashion director at The Doneger Group, a retail merchandising and consulting firm based in New York.
Then there are the classics.
Brazil will be in the traditional yellow with five stars representing its record five titles.
Several teams are all about understated looks: There are England's white home jersey and red away kit — like the one players wore in the victorious 1966 final against West Germany — and the traditional blue of Italy with the a crest over the heart in the nation's tricolor.
They contrast sharply with Croatia and its large red-and-white checks.
9.40 am: Twitter, Facebook and Google paint themselves in World Cup colours
Facebook is calling itself the 'biggest football stadium in the world' and Twitter is asking users to pick their favourite team to unlock cool new features, while Google has pulled out all the stops for a fully interactive search experience in collaboration with Fifa.
Calling itself the 'biggest stadium in the world' Facebook has launched Trending World Cup, a dedicated hub for fans to follow the tournament as it unfolds. It includes the latest scores and highlights from matches, a special feed with real-time posts from friends and updates from relevant players and teams and an interactive map that shows where fans of some top players are located around the world.
Facebook's arch-rival Twitter is also busy trying to get marketers to develop advertisements as matches progress. It is believed to be working on a trial by asking advertising agencies to create promotional content using World Cup videos. The platform is trying to cash in on the millions of fans who will take to Twitter, and also plans of providing real-time updates for FIFA 2014.
Google has gone ahead with a cool interactive doodle that opens its very comprehensive search resource page.
Meanwhile a new report has shown that video consumption of the World Cup alone will generate nearly as much Internet traffic as occurred in all of Australia in 2013, according to a new Cisco Systems report that shows growth in Internet traffic is fueled by video.
9.00 am: Protests intensify even as kickoff looms closer
The whole world is in a state of feverish excitement as we count down the final hours before the start of the Fifa world cup, but the simmering anger over the massive price tag of the tournament continues to bubble, with many protestors unwilling to let up.
Scattered protests are planned in several host cities during the tournament, reports AFP.
While Sao Paulo subway workers late Wednesday voted against a repeat of the strike which plunged the city into gridlocked paralysis last week, airport workers in Rio were planning a partial 24-hour walkout.
"We're Brazilian and we continue to root for Brazil, but it's our duty to fight for workers rights," union leader Rui Pessoa said.
The multi-billion-dollar cost of the World Cup has angered many in a country which has chronically under-funded health and public services and violent crime.
Rage at poor public services morphed into a nationwide movement during last year's Confederations Cup test event, with deadly clashes rippling across the nation.
For the World Cup, a vast security blanket is being deployed, with 150,000 soldiers and police on duty along with 20,000 private security officers.
Brazil's leader Dilma Rousseff warned that her government will not tolerate a repeat of last year's protests.
"We will guarantee the security of Brazilians and of those who come visit us," she said.
Football's governing body FIFA begins the tournament under mounting pressure over allegations of corruption linked to its decision to award the 2022 World Cup to Qatar.
Football
The Dutch camp has said they will not discuss any issues other than football since they invited a group of migrant workers to a training session at their base in Doha last week.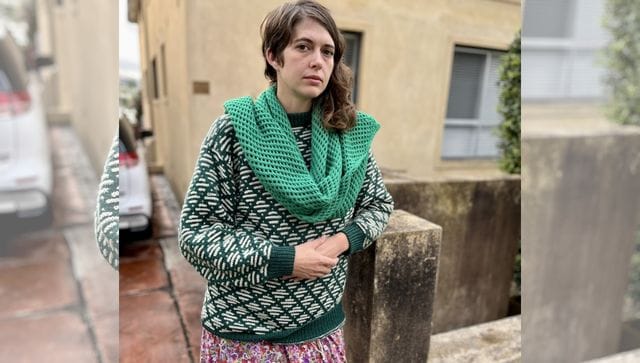 World
Australian climate protester Deanna 'Violet' Coco has been sentenced to 15 months in jail for blocking a single lane of traffic on the Sydney Harbour Bridge in April. Her sentencing has caused a furore among climate change activists and has been condemned by human rights advocates
Football
Manchester City midfielder Rodri, playing at centre-back for Spain, said Spain would not renounce their style of football but had to avoid unnecessary risks.