World Cup 1958 and 1962: The story of Brazil and Pele begins...
This FIFA World Cup History feature is part of our build-up to the 2014 edition, which will chart the most special moments from previous tournaments. Today we have a look at the 1958 and 1962 World Cup.
This FIFA World Cup History feature is part of our build-up to the 2014 edition, which will chart the most special moments from previous tournaments. Today we have a look at the 1958 and 1962 World Cup.
Brazil had been so near yet so far — finalists in 1950, third place in 1938, but had to be content seeing their South American rivals Uruguay lift the trophy on two occasions already.
But 1958 was different. Their 1958 teamsheet had two names — a 17-year-old called Pele and the brilliant Garrincha who, shockingly it must be said, was not picked in the squad which went to the 1954 World Cup. These two, together would completely change the dynamics of how Brazil attacked. Their time had finally come.
Brazil were drawn in a tough group alongside England, Austria and Hungary in a World Cup which will also be remembered for one which Italy missed, Wales played in (for the only time) and Israel almost qualified for without winning a match.
A non-European team had never won a World Cup on European territory and this was quite a significant achievement back then. Brazil's coach Vicente Feola never really trusted playing Pele (a knee injury meant his first WC game was the third group match vs Soviet Union) and Garrincha together but a 0-0 draw against a weakened England side (due to the Munich disaster) probably forced him to play them both — and boy how they played.
While Garrincha was already popular, Pele used the biggest stage to showcase his talent to the world — scoring the winner in the quarterfinal against Wales, a hat trick in the semis versus France — a team which included stars Just Fontaine and Raymond Kopa — and a double in the final against hosts Sweden. His goal in the final (video below) made him the youngest scorer in a World Cup final at the age of 17 years and 249 days and is one of the best in World Cup finals history.
"When I passed to Didi, I made as if I was going to run forward but turned back instead. That confused the defender a little and he let the ball come through to me. When I controlled it on my chest he thought I was going to shoot. I got my foot on it and flicked it over his head, which was something the Europeans weren't used to. I hit the ball before it touched the ground and in it went. It was one of the most beautiful goals of my career," Pele said about the goal.
As he wept after the final whistle, the world realised that a legend was born.
If 1958 was special, then 1962 was confirmation of Brazil's status as a football superpower. But this was not a two-man show — surprisingly Pele scored only one goal while Garrincha, Vava and Amarildo shone brighter.
There were terrible moments in the tournament and some beautiful ones too. Terrible would be the 'Battle of Santiago' where Chile beat Italy 2-0 in one of the most violent matches in World Cup history. It was officiated by Ken Aston, who later went on to invent yellow and red cards. Aston sent off two players and oversaw a match where the first foul came after 12 seconds, Humberto Maschio had his nose broken after a hook from Leonel Sanchez of Chile and the police intervened three times.
The BBC described the match before a broadcast with these words: "this is the most stupid, appalling, disgusting and disgraceful exhibition of football, possibly in the history of the game."
The backdrop of the incident is quite interesting: Two Italian journalists went all out writing against the city of Santiago (this did not go well with Chilean people who were already troubled after WC preparations were disrupted due to an earthquake) and had to leave the country before the tournament fearing for their own safety. The tensions were sown much before the game and boiled over.
As for a lovely moment — nothing can beat England's Jimmy Greaves getting down on all fours to coax an excited dog who had invaded the pitch and tackle it eventually during the match against Brazil (video below).
1962 was probably the World Cup that had everything — including the famous 4-4 draw between Colombia and Soviet Union. The USSR were 3-0 up in 10 minutes before Colombia fought back, including scoring the only direct goal from a corner.
And while violent matches and great comebacks were being made, and Greaves was busy tackling dogs — Brazil were cruising towards a second title. They went unbeaten in the group stage and dispatched England 3-1 in the quarters before beating Chile 4-2 in the semis — with Garrincha scoring all of his four goals in these two knockout games. The final saw Brazil stage a comeback after Josef Masopust had given Czechoslovakia the lead.
It's probably fair to say this was Garrincha's World Cup — and the most competitive till then with just 2.78 goals per game. It set the benchmark for low-scoring tactical football, because since then the World Cup has never seen an average of more than three goals a game.
World Cup 1958
Hosts: Sweden
Champions: Brazil (5-2 vs Sweden)
Top-scorer: Just Fontaine (13 goals)
World Cup 1962
Hosts: Chile
Champions: Brazil (3-1 vs Czechoslovakia)
Top-scorer: Garrincha, Vava, Leonel Sanchez, Drazan Jerkovic, Florian Albert, Valentin Ivanov (four goals)
Follow the writer on Twitter @TheFalseNo9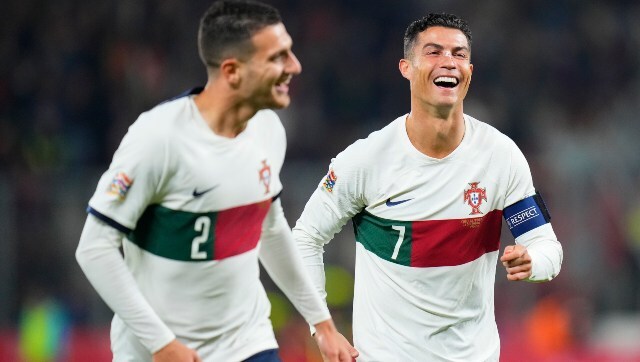 Football
After beating the Czech Republic in Nations League, Portugal moved two points ahead of Spain in Group A2 before the neighbours meet in Braga on Tuesday in a winner-take-all clash to see who advances to the tournament's final four next June.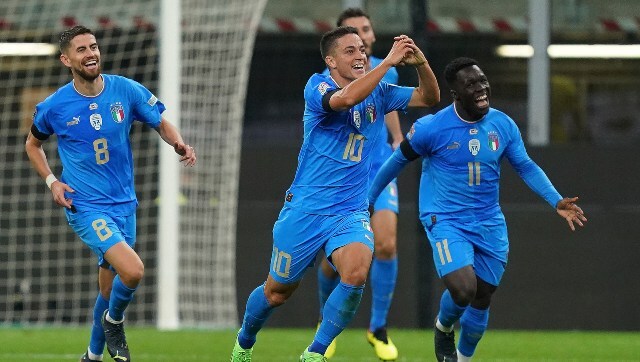 Football
Hungary host Italy with both teams fighting to finish first in their group and qualify for the Final Four of Nations League in June next year.
Football
Emiliano Sala, 28, and pilot David Ibbotson, 59, died when the single-engined Piper Malibu plane they were travelling in came down en route from Nantes, northwest France, to Cardiff in 2019.