World Chess Championship: Magnus Carlsen has narrow escape in 80-move marathon in Game 6 as scores stay level
Game 6 of the world chess championship had promised to pose a tough challenge to Fabiano Caruana against Magnus Carlsen but he was up to the task and was on top of the game that came to a peaceful conclusion after about seven testing hours.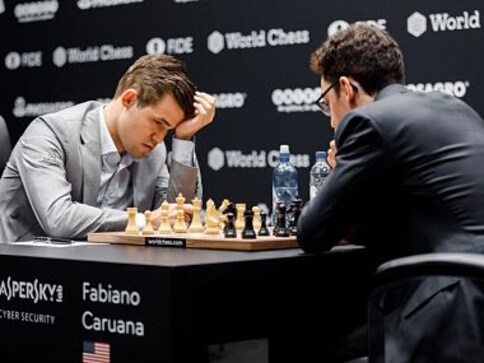 Game 6 of the world chess championship had promised to pose a tough challenge to Fabiano Caruana who was to have back to back black games in the sixth and the seventh instalments of the match. Also, this was the first time since the video leak controversy that the challenger was playing with the black pieces. But Caruana was up to the task and was on top of the game that came to a peaceful conclusion after about seven testing hours, leaving the match tied at 3-3 at the halfway mark.
For the first time in the match, Carlsen chose the king's pawn to open the game. Caruana went straight into a Petroff Defence, one of the openings mentioned in the infamous leaked video. The Petroff has been one of Caruana's top defences lately and even without the aid of the video, this was more or less expected.
Carlsen did not go for the main line of the opening but, quite uncharacteristically, deviated from known waters as early as on move 4. Soon, both the black and the white knights tangoed around the board. Queens were traded off on the eighth turn and knights became the protagonists of the opening. In fact, of the first fourteen moves, eleven involved a knight move by at least one side.
Once the storm had settled, an almost symmetrical position was reached. The queenless middle game did not seem to have much to offer. In his analysis on ChessBase, GM Efstratios Grivas pointed out that the position was rather similar to the ones that arise out of an Exchange French Defence and, due to the lack of good pawn breaks and a potential rapid exchange of pieces, there is a clear drawn tendency.
"I think the opening was relatively innocuous and I got pretty close to an equal position; maybe it was very slightly worse. It's very funny looking but unfortunately, it leads to a very dull position," Caruana said about the opening.
But instead of drifting towards a vapid draw, the game began to tip in Caruana's favour after the world champion began making inaccuracies. Nearing the first time control, Carlsen's queenside pawns began to look vulnerable.
Caruana won a pawn on his 41st move and seemed to be in total control of the position. Carlsen, although worse, was not lost. But on his 43rd move, the world champion took a radical and rather unexpected decision to give up a piece to keep his chances. At the outset, it seemed that Carlsen had grabbed three pawns for the piece but it soon became clear that he was going to lose one of those pawns.
Still, with a passed pawn on the far left corner of the board Carlsen's position did hold some real promise of holding up. While Caruana tended to white's kingside passer, Carlsen had the chance of inducing pawn exchanges on the queenside. If all the pawns were exchanged, Caruana's extra piece would be rendered useless and the game would be drawn.
On the other hand, as the old chess saying goes, an extra piece is an extra piece. The Norwegian Supercomputer, Sesse had announced a mate in 30 moves. To achieve it, however, the computer gave some really counter-intuitive moves that would have been impossible for a human mind to come up with.
Having gone through the lines given by Sesse, former world champion, GM Garry Kasparov, wrote on Twitter that "no human can willingly trap his own knight like that".
The computer shows Black wins with 68..Bh4 here. But had Caruana played the incredible 69.Bd5 Ne2 70.Bf3 Ng1!! they would request metal detectors immediately! No human can willingly trap his own knight like that. pic.twitter.com/ypBjXv3QCA

— Garry Kasparov (@Kasparov63) November 16, 2018

Link: https://twitter.com/Kasparov63/status/1063576827850096640?ref_src=twsrc%5Etfw%7Ctwcamp%5Etweetembed%7Ctwterm%5E1063576827850096640&ref_url=https%3A%2F%2Fwww.chess.com%2Fnews%2Fview%2Fworld-chess-championship-game-6-caruana-misses-nearly-impossible-win
When Magnus Carlsen was made aware of the possibility, he also agreed that he did not understand it. "I am not going to disagree with the computers, I just don't understand it."
Caruana did not find the computer line but continued to press until the game reached its seventh hour. Caruana's knight maneuvres, however, did not lead him anywhere. On his 80th turn, Carlsen decided matters by pushing his h-pawn to the h6 square and forcing Caruana to give up his extra piece. Peace was signed immediately after this.
"It's not the type of thing you go for if you have decent alternatives. I don't know what else I could have done anyway. I didn't feel great about it," Carlsen said after the game, talking about his radical endgame piece sacrifice.
After the seven-hour marathon, players receive a well-deserved rest day on Saturday. Play will resume on Sunday, 18 November at 8.30 pm IST when Carlsen will have his second of his double whites in the match.
Replay Game 6
Aditya Pai is an editor at ChessBase India
India
This was the first time that India was hosting the Chess Olympiad, which started from 28 July in Mamallapuram and will conclude on 10 August. The international tournament would see a participation of 349 teams from 187 nations, breaking the earlier records of participation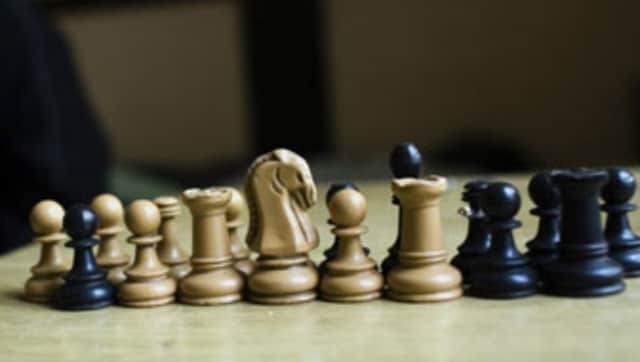 Sports
Uzbekistan sprung a surprise by bagging the gold medal with a 2-1 win over the Netherlands ahead of a strong Armenian team, which beat Spain 2.5-1.5 in the final round, in the Open section.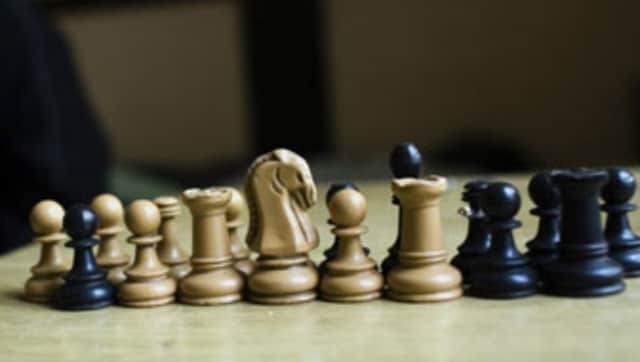 Sports
Top player Koneru Humpy returned to winning ways, beating Zhansaya Abdumalik while Tania Sachdev and Bhakti Kulkarni scored over Xeniya Balabayeva and Gulikshan Nakhbayeva respectively. R Vaishali drew with Bibisara Assaubayeva on the second board.