World Chess Championship: Magnus Carlsen, Fabiano Caruana set record for longest streak of draws after ninth successive stalemate
With just three more games remaining, the match seems to be inching towards a tiebreak. If this does happen to be the case, Magnus Carlsen will be a big favourite.
The World Chess Championship of 2018 set the record for the longest streak of draws to open a world championship match as Magnus Carlsen and Fabiano Caruana drew their ninth straight game on Wednesday evening. Previously, the record was held by the Anand-Kasparov World Championship Match of 1999 which had begun with eight successive draws.
But while the day ended with a record, it had also begun with something unprecedented. The world champion had arrived for the game with a black eye! Carlsen had been playing football on the rest day and during the five-a-side game, he collided with the NRK reporter Emil Gukild. The injury was minor but the world champ was seen sporting a bandage over his eye during the game.
Carlsen, who had the white pieces in this ninth instalment of the match, gained a decent edge out of the opening. At one point, the chess engine, Stockfish 9, gave Carlsen an edge almost equivalent to that of an extra pawn. Carlsen had repeated the line from Game 4, opting for the Four Knights variation of the English Opening. After following the moves of the fourth game for the first eight moves, the world champion was the first to deviate and whipped out an opening novelty on his 11th move with 11.Bc1.
The bishop retreat had some threats attached to it as the bishop intended to go to the a1-h8 diagonal, keeping a strong, broad centre. The other intent of the move was psychological. It was designed to take Caruana by surprise – and it worked.
Caruana expended a decent bit of time playing his next few moves. The position had the potential to turn in Carlsen's favour but, on the other hand, Caruana hadn't really committed any mistakes and it was unlikely that he should be worse. That said, it did not mean the challenger wasn't uncomfortable.
The 17th move of the game saw Caruana give up his centrally placed bishop for the white knight. Positionally, this wasn't the best choice and was, perhaps, even dubious. But Caruana had his reasons to play the move.
"I didn't feel totally comfortable; I thought, if I started to drift, it could get very unpleasant. White's moves are easy – e3 and Ne2. So, I wanted to make it more concrete," Caruana explained. "Of course, I am basically admitting that my position is very unpleasant, but still the drawing margin is very high with these opposite coloured bishops," he added.
Caruana also said that having less time on the clock also contributed to this decision: "I had less time so I thought it will be easier to play if I simplify the position a bit."
Although Caruana had his reasons to play the move, this gave Carlsen the kind of advantage he excels in exploiting – a small edge with which he could squeeze his opponent eternally.
A few exchanges later, on his 24th turn, Carlsen tried to gain space on the kingside with his 24.h4. White threatened to strengthen his position further by pushing the pawn up the board once again. Caruana, therefore, checked this advance with 24…g6 – or at least he thought he did.
Carlsen pushed on, undeterred. This looked bold at the outset as it attempts to soften black's king position but Caruana simply hacked off the pawn and used it to gain counterplay eventually.
This kingside expansion was criticized equivocally by all experts. "It looks a bit premature to me," said Hikaru Nakamura. IM Daniel Rensch also felt the world champion had "rushed it" while the top woman player on the planet, GM Hou Yifan felt Carlsen's move was "too hurried".
After the game, Carlsen said he felt his 24.h4 itself was a mistake and thought he should have played more solidly by placing his king on g2 and bishop on f3.
"I felt in the game after [24.] h4 g6, if I don't play h5 then h5 is gonna come [from black] followed by f5 and this just clamps it," Carlsen said.
"It's obviously quite comfortable still but I don't really see how to make progress. Black is just too solid," he added.
He also said that he had "mixed feelings" about the position that ensued after Caruana gave up his bishop on the 17th move.  "On one hand it leads to a very comfortable advantage. On the other hand, as Fabiano said, it simplifies the game quite a lot. I felt like I wasn't in time to do everything that I wanted," Carlsen said.
Both pairs of rooks were traded off soon after Carlsen's kingside expansion on the 25th move and the position had begun to look drawn. However, the world champion still felt he could create some play and continued until the 56th move before finally calling it a day.
Carlsen was clearly irritated when a reporter asked why he played on despite the position being inevitably drawn and when he understood it was a draw.
"When did I understand it was a draw? I understood it immediately. It doesn't mean you shouldn't play. I'm trying to entice him to play h5 and if he does play h5 then I at least have a target. But obviously if he just keeps still and keeps his fortress just waiting for my king to enter then there's nothing, but there's no harm in playing. I really don't understand the point," Carlsen retorted.
With just three more games remaining, the match seems to be inching towards a tiebreak. If this does happen to be the case, Carlsen will be a big favourite. While Caruana is only 3 points behind Carlsen in classical ratings, the gap between the two players is far wider in faster time controls.
In the rapid time control, Caruana, rated 2789 is a full 91 points behind Carlsen who is rated 2880. In blitz, the gap is even wider. Carlsen tops the world charts with a rating of 2939 while Caruana is way down the list at number 18 with a rating of 2767.
Caruana, though, said he is "not really thinking about the tiebreaks right now".
"If we get there, then I'll start to think about it, but there's still a lot of chess to be played. And I really don't agree with most people about my chances in the tiebreaks," said Caruana.
Replay Game 9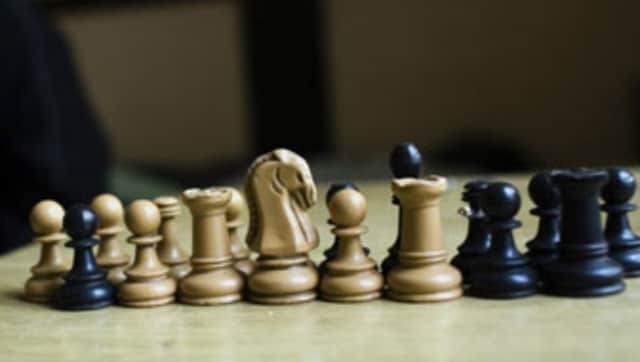 Sports
Uzbekistan sprung a surprise by bagging the gold medal with a 2-1 win over the Netherlands ahead of a strong Armenian team, which beat Spain 2.5-1.5 in the final round, in the Open section.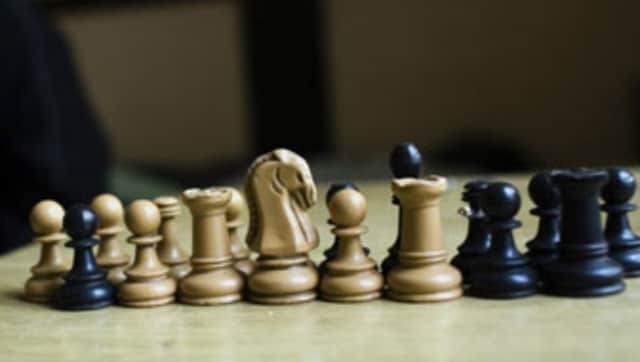 Sports
Top player Koneru Humpy returned to winning ways, beating Zhansaya Abdumalik while Tania Sachdev and Bhakti Kulkarni scored over Xeniya Balabayeva and Gulikshan Nakhbayeva respectively. R Vaishali drew with Bibisara Assaubayeva on the second board.
Sports
The 17-year old Indian is in joint lead with 12 match points along with world No 1 Magnus Carlsen, who defeated Quang Liem Le of China 3-1.