World Chess Championship: Draw streak persists despite Fabiano Caruana's daring opening gambit in Game 5
Thirty four moves and just over three hours into the game, a draw was agreed between Magnus Carlsen and his world title challenger, Fabiano Caruana.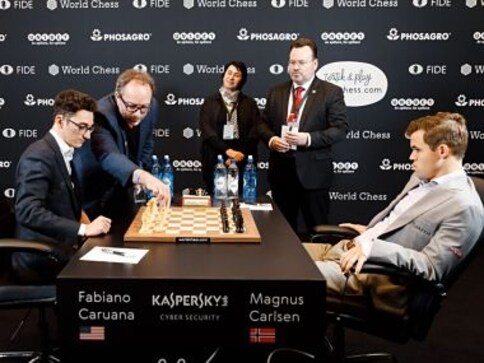 Four games into the world chess championship, the deadlock had still remained with all games drawn. The fifth game was no exception. Thirty four moves and just over three hours into the game, a draw was agreed between Magnus Carlsen and his world title challenger, Fabiano Caruana.
In his third game with the white pieces in the match, Caruana repeated the Rossolimo system of the Sicilian defence one more time. Just that this time, he had an obnoxious surprise waiting for the world champion. After Magnus went about responding thematically to the opening, Caruana slipped in a pawn sacrifice on the queen's wing on his sixth move.
The move was played rather quickly and was clearly home preparation. The intent of the move was clear – to catch the world champion off guard and hope to put enough pressure to make him crack. Caruana followed up with some swift responses as well. In fact, he had consumed barely over a minute to go through the opening moves.
Carlsen, however, was also no stranger to the position. The world champion had faced the line some years ago and, after spending a reasonable bit of time, was able to come up with all the right responses. First off, he gobbled the offered pawn with his knight. The game could have become more interesting, perhaps, had he taken with the pawn and entered the wing gambit in its core element.
As play progressed, Caruana had won a couple of pawns but his lack of development gave Carlsen more than enough compensation. With his active king and mobile pieces, Carlsen had little trouble winning back his pawn. Out of the opening, Carlsen had even managed to put Caruana on the backfoot.
During the live webcast of the game by the Chess Club and Scholastic Center of Saint Louis, Caruana's second, GM Christian Chirila discussed the challenger's opening at length.
"I'm happy with the opening outcome but it is what it is. Fabiano will have to shield some pressure and go through the storm and potentially equalise the game. I don't think he's going to have many problems doing so."
Subsequently, Caruana did manage to equalize but he had to come up with some accurate moves to achieve that. On his 19th move, he expended more than 30 minutes of his clock time to come up with 19.Bc3. The black king got almost dangerously active after this. To contain black's initiative, Caruana even had to give up a couple of pawns and temporarily remain a pawn down but the Italian-American grandmaster had foreseen it all in his calculations.
The position after the 28th move of the game was especially interesting as the black king's far advanced post (which is usually desirable) had become an impediment. Caught deep inside the white camp, Carlsen's king was even in danger of being mated in some positions. And when the world champion got his king into safety, Caruana regained his pawns and reached equality. Peace was signed almost immediately afterwards.
Talking about his opening adventure, Caruana said: "Well, this line is really interesting and if black is cooperative it can get very exciting. But Magnus knew the line quite well and, I think, played in a very logical way."
Carlsen said he was pretty happy about the opening. "I felt as though after it calmed down, only black could ever really be better. But I couldn't find a way to push it."
The fifth game was an important juncture in the match for Caruana. Having won the drawing of lots Carlsen had chosen to have the black pieces in the first game. This meant that the world champion would have back to back whites in games six and seven when the alternation of colours will be reversed.
Carlsen said that the forthcoming double whites for him would be like any other round robin tournament. "If you have double white or double black, you kind of single that out when the tournament starts. It is either your opportunity to strike or when you are at your most vulnerable. I am looking forward to it, obviously, and we will see what happens."
Replay game 5
Aditya Pai is an editor at ChessBase India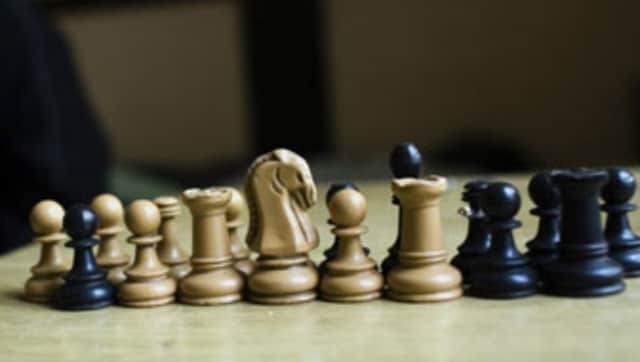 Sports
Uzbekistan sprung a surprise by bagging the gold medal with a 2-1 win over the Netherlands ahead of a strong Armenian team, which beat Spain 2.5-1.5 in the final round, in the Open section.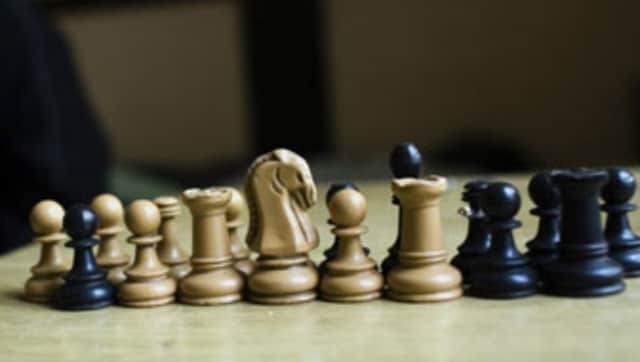 Sports
Top player Koneru Humpy returned to winning ways, beating Zhansaya Abdumalik while Tania Sachdev and Bhakti Kulkarni scored over Xeniya Balabayeva and Gulikshan Nakhbayeva respectively. R Vaishali drew with Bibisara Assaubayeva on the second board.