World Badminton Championships 2018: Sai Praneeth's dip in form reduces chances of podium finish in Nanjing
At this year's Worlds, Praneeth faces a tough, though not insurmountable, opening hurdle in South Korea's No 4 seed, Son Wan Ho, who plays a game that is uncannily similar to his own.
It is worth looking at the divergent career paths of reigning world champion Viktor Axelsen of Denmark and India's Bhamidipati Sai Praneeth, who will be the fourth Indian – alongside Kidambi Srikanth, H S Prannoy and Sameer Verma – in the 64-player men's singles draw at the forthcoming World Badminton Championships in Nanjing, China.
In his final year as a junior, Praneeth had claimed the distinction of bagging the bronze medal at the 2010 World Junior Championships in Guadalajara, Mexico, after losing a tough three-game semi-final to the lanky Dane, who was 17 months his junior at the time. Axelsen went on to win the gold that year, and also took the silver the following year, when he was defending his title, losing a marathon encounter to Malaysia's Zulfadli Zulkiffli.
As his career blossomed, Praneeth went on to bag the Indian national crown, the Thailand Open and Canada Open Grand Prix Gold titles; and had an excellent year in 2016, that included a first-round win over Malaysian great Lee Chong Wei at the All England Championships. The Hyderabadi enjoyed his finest moment in international badminton almost exactly a year ago, when he bagged the Singapore Open Superseries at the expense of his friend and regular sparring-partner, Srikanth.
Axelsen, on the other hand, appeared to be the perennial choker, reaching the finals of six Superseries tournaments, but failing to win even one, until he made the breakthrough at the 2016 year-ending Superseries grand finals in Dubai, pocketing the title with a three-game victory over China's Tian Houwei.
The Dane also took the bronze medal at the 2016 Rio Olympics at the expense of two-time former gold medallist, Lin Dan and then rose to his full stature while beating the Chinese great in the finals of the 2017 World Championships in Glasgow, depriving Lin of what would have been his sixth world crown.
Thereafter, Axelsen added the year-ending Superseries finals title to the India Open and Japan Open he had bagged earlier in the year, before a painful ankle made it impossible to continue playing at the topmost level, and he had to go under the knife in the opening weeks of this year. The Dane's return to the circuit has not been quite as successful as his 2017 season was, but he is gradually returning to the kind of form that saw him lower the colours of the legendary Lin in Glasgow.
Praneeth, on the other hand, has seen his form dip alarmingly since his exploits in Singapore and, in the second quarter of 2018, has been unable to arrest his slide in the Badminton World Federation (BWF) rankings. On the eve of his 26th birthday (on 10 August), the Indian finds himself occupying the 26th rung in the rankings, a far cry from the career-high 12th position he had attained in mid-March this year.
The Palakol (Andhra Pradesh) born Praneeth has always shown enormous promise, but a spate of injuries and lack of fitness have been responsible for results that have not done full justice to his potential. He relies on length and control, and does not have any exceptional strokes, except perhaps the low, flat backhand clear that converts an essentially defensive shot to an attacking one.
Praneeth's recent results, especially the manner of the defeats, have been most discouraging. He was roundly thrashed by Chinese Taipei's Wang Tzu Wei in the opening round of the Malaysia Open, and suffered almost identical humiliation at the same player's hands in the Indonesia Open that followed. Losing to a higher ranked player is understandable, but losing by a 10-21, 13-21 scoreline indicates a wide chasm in skill and ability between the two players involved. Praneeth's compatriot, HS Prannoy, duly put Wang in his place in the second round.
Praneeth skipped the Thailand Open, where he was the defending champion, having beaten Indonesia's Jonatan Christie in a 72-minute battle-royal last year. He, however, returned to Singapore to defend the title he had won in 2017 after beating his Gopichand Academy batch-mate, Srikanth.
Seeded sixth, the Indian ended up biting the dust in his very first outing at the hands of the unheralded Japanese, Yu Igarashi, then ranked 61st in the world. Although the scores of 21-16, 16-21, 18-21 were close, the result of that match was put in its proper perspective by the 14-21, 14-21 loss that Igarashi suffered in his second-round duel with China's Qiao Bin.
This depressing drop in form, at a time when Praneeth has not complained of any injury, is a far cry from the Indian's performance in last year's World Championships. He had started out with a fine 21-18, 21-17 victory over Hong Kong's Wei Nan, and followed it up with a battling 14-21, 21-18, 21-19 triumph over Indonesian battler Anthony Sinisuka Ginting. Praneeth went down in the pre-quarter-final to Chinese Taipei's sixth seeded Chou Tien Chen, losing footspeed and intensity after bagging the first game, in a 21-19, 10-21, 12-21 defeat.
At this year's Worlds, Praneeth faces a tough, though not insurmountable, opening hurdle in South Korea's No 4 seed, Son Wan Ho, who plays a game that is uncannily similar to his own. The Indian has not been able to beat the stocky, ultra-fit Korean ace in four previous meetings, the first three of which had ended in straight-games defeats.
There appeared some hope for Praneeth in their fourth career clash, at the All England Championships in March this year, when he ran away with the opening game at 21-13. He, however, lost steam in the face of a stream of returns from the indefatigable Son, and capitulated in the next two games at 15-21, 11-21. The final stanza, especially, was a total shut-out, and reflected on the Indian's relatively indifferent level of fitness.
Should Praneeth get past Son, he should have a much easier trot through to the last-eight stage. He would most likely cross swords with Japan's Kazumasa Sakai in the second round, and would have Indonesian 15th seed, Tommy Sugiarto, or the Danish battler, Hans-Kristian Solberg Vittinghus, awaiting him in the pre-quarter-finals. All these players are bracketed, along with Japan's No 6 seed, Kento Momota, in Son's quarter of the draw.
Sai Praneeth's main task in Nanjing is to prove that the Son does not always rise!
Find latest and upcoming tech gadgets online on Tech2 Gadgets. Get technology news, gadgets reviews & ratings. Popular gadgets including laptop, tablet and mobile specifications, features, prices, comparison.
Sports
Last week, Pan 'Ruru' Jie, the owner of LGD Gaming, claimed that Valve Corporation had the option to hold The International 10 (TI10) in 2020 but chose not to do so. Were they right in postponing the event or is it a case of paranoia?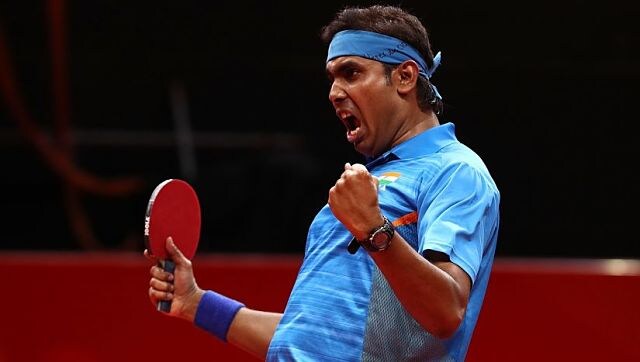 Sports
Four-time Commonwealth Games gold-medallist Achanta Sharath Kamal and Anusha Kutumbale will be joining the camp on Thursday.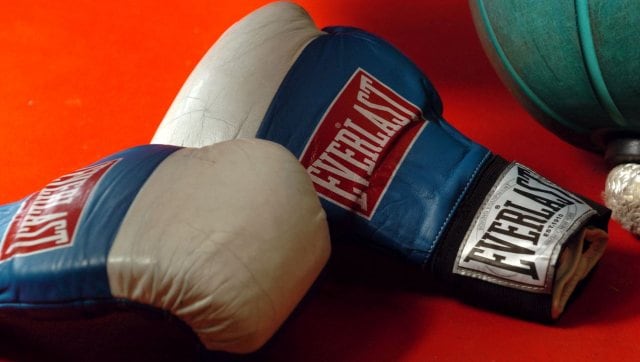 Sports
SAI also said "athletes who have to travel beyond 500 km will be provided with an air ticket while those athletes who are stationed less than 500 km may travel by Train in 3rd AC."