World Badminton Championships 2018: India off to a great start as seven out of eight contestants progress into second round
India's shuttlers could hardly have asked for a better opening day to their campaign in the 2018 World Badminton Championships as two of their men's singles exponents and five doubles combinations vaulted their opening hurdles with elan.
India's shuttlers could hardly have asked for a better opening day to their campaign in the 2018 World Badminton Championships.
Two of their men's singles exponents (out of the four in the fray at Nanjing) and five doubles combinations vaulted their opening hurdles with elan, even as B Sai Praneeth, scheduled to play on Tuesday evening, took a relieved leap into the second round when his dreaded fourth-seeded rival, Son Wan Ho of South Korea, withdrew from the competition, citing injury.
The only ones to miss out on a second-round berth were the women's doubles duo of Sanyogita Ghorpade and Prajakta Sawant, who bowed out by a 20-22, 14-21 scoreline to the unfancied Turkish pairing of Bengisu Ercetin and Nazlican Inci, in a drab match littered with errors galore from both teams.
All four Indian mixed doubles combinations sauntered into the second round. The most impressive performance came from the 17-year-old Satwiksairaj Rankireddy and Ashwini Ponnappa, who showed that their lowly World No 39 ranking was no deterrent to notching a 21-9, 22-20 triumph in 36 minutes over Danes Niclas Nohr and Sara Thygesen, placed 16 places above them in the Badminton World Federation (BWF) rankings.
Pranaav Jerry Chopra and N Sikki Reddy scored a workmanlike 21-17, 21-15 win in exactly half an hour over Jakub Bitman and Alzbeta Basova of the Czech Republic, while Rohan Kapoor and Kuhoo Garg took two minutes less while carving out an impressive 21-19, 21-6 victory over Canadians Toby Ng and Rachel Honderich, who are regular mixed doubles competitors on the international circuit.
The fourth Indian pair of Saurabh Sharma and Anoushka Parikh were fortunate enough to encounter the weak Nigerian duo of Enejoh Abah and Peace Orji, and took a mere 26 minutes to complete a 21-13, 21-12 rout.
Earlier in the day, when all of India was just about opening its eyes, the men's doubles national champions, Manu Attri and Sumeet B Reddy completed a 21-13, 21-18 hatchet job on Bulgarians Daniel Nikolov and Ivan Rusev and went through to a potentially difficult second-round meeting on Wednesday with Japan's No 7 seeds, Takuto Inoue and Yuki Kaneko.
There were absolutely no palpitations on Monday for Indian badminton supporters when 11th seeded HS Prannoy and Sameer Verma produced authoritative performances in the men's singles, to stroll into the second round. Prannoy had much the easier of the two matches, facing India-born New Zealander, Abhinav Manota, and taking two minutes under the half-hour mark to notch a routine 21-12, 21-11 win.
Verma, however, faced a considerably stiffer challenge in the form of Frenchman Lucas Corvee, who had beaten him in three games during the India-France Thomas Cup clash, in May this year, after first losing to the Indian at the Orleans Masters, two months earlier. The 23-year-old Dhar (Madhya Pradesh) native was, however, in irresistible form as he dictated the pace and trend of the encounter, to run out an impressive 21-13, 21-10 winner in 39 minutes.
This determined performance should give Verma a lot of confidence when he faces Lin Dan of the host nation. The ninth seeded Chinese toyed with Dutchman Mark Caljouw, while administering a 21-14, 21-14 thumping, and will go into his clash with Verma on Wednesday with the comfortable knowledge that he had beaten Verma by a comfortable 21-19, 21-9 margin in their only previous meeting, at the New Zealand Open.
Tuesday will see two of the remaining three Indian singles guns in action at the vast five-court arena. Kidambi Srikanth, seeded No 5, has a potential cakewalk against Vietnamese teenager, Nguyen Nhat, ranked 87th in the world.
Saina Nehwal, seeded No 10, will play against Turkey's Aliye Demirbag, after the Turkish girl's first round opponent, Sabrina Jaquet of Switzerland, withdrew at the last minute. The 28-year-old Indian ace has not faced the 20-year-old Turk before, but should not find it unduly taxing to sideline the world's 71st ranked player.
With the second-round matches in the bottom half of the women's singles draw due to be played only on Wednesday, third-seeded PV Sindhu gets an additional day's rest, and can contemplate on the prospect of facing Indonesia's Fitriani Fitriani, who eliminated Linda Zetchiri of Bulgaria by a 21-10, 19-21, 21-10 scoreline after 64 minutes of absorbing badminton.
Sindhu is unlikely to lose much sleep over her assignment on Wednesday; she is 4-0 up in career meetings with Fitriani, having notched up her most recent win over the Indonesian in the team event of the Badminton Asia Championships in April this year.
One of Monday's few surprise results was the elimination of Hong Kong's bustling Wong Wing Ki Vincent by the 21-year-old Brazilian, Ygor Coelho. After two well-contested games, in which the 39th ranked Coelho won the first game at 22-20, but lost the second at 21-19, Wong complained of a muscle pull and threw in the towel when trailing 4-11 at the half-way mark of the decider.
The result assumes significance for the Indian camp, since the Brazilian has earned a second-round meeting with Prannoy, whom he has never encountered earlier.
In the meantime, Sai Praneeth appears to have hit the kind of lucky streak that could take him to the last-16 stage without mishap. Following the withdrawal of his formidable first-round opponent, the Korean No 4 seed, Son Wan Ho, the 25-year-old Indian has been pitchforked into a second round duel against 22-year-old Spaniard Luis Enrique Penalver, ranked 115th in the world. Penalver himself received a first-round walkover from the dangerous Japanese, Kazumasa Sakai.
Should Praneeth get past the Spaniard, he has a pre-quarter-final that he should not really mind – against 15th seeded Indonesian, Tommy Sugiarto, or the battling Dane, Hans-Kristian Solberg Vittinghus. These two worthies are due to play their respective first-round opponents on Tuesday; and will, in all likelihood, qualify to meet each other on the following day.
The quirks of fate have decreed that at least five of the six Indian singles stars – with Sameer Verma expected to be the exception – should venture deep into their respective draws in this prestigious competition.
Sports
While Srikanth staved off a stiff challenge from world no 71 France's Christo Popov 21-18 15-21 21-16 in an hour and 15 minutes, former world no 10 Prannoy saw off Malaysia's Liew Daren 22-20 21-19 in the opening round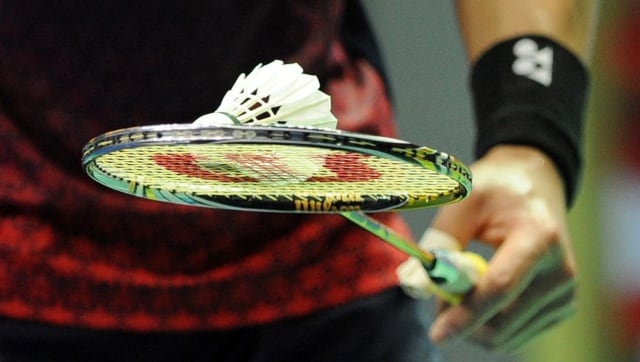 Sports
The domestic badminton season will start with two All India senior ranking tournaments in December after a gap of almost 20 months due to the coronavirus pandemic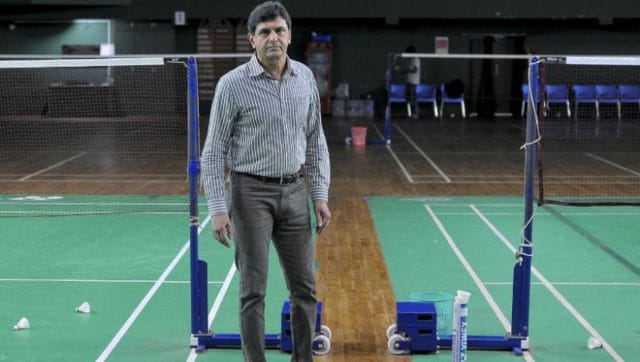 Sports
The BWF Council shortlisted the Indian legend based on the award commission's recommendation. Badminton Association of India (BAI) had submitted his name for this award.