World Badminton Championships 2017: Lee Chong Wei's shock early exit opens up draw for Chen Long
Lee Chong Wei's exit meant that two-time reigning world champion, Chen Long of China, has one less prime contender to take care of, in his attempt to record a hat-trick of world titles.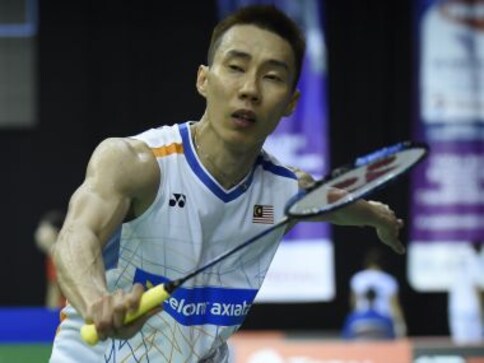 The student of contemporary badminton could well draw a parallel for his beloved sport from tennis, where it has become difficult to nominate a Grand Slam major winner from outside the quartet of Roger Federer, Rafael Nadal, Novak Djokovic and Andy Murray, so comprehensively have these four fine players ruled the roost in recent times.
When asked to predict who he thought would win the men's singles title at the BWF World Badminton Championships 2017, India's 15th seeded Bhamidipati Sai Praneeth unhesitatingly opted for one amongst the troika of Lin Dan, Lee Chong Wei and Chen Long, who have dominated international badminton for at least the past five years, even as the first two have been at the summit for a full decade.
Well, those predictions need to be re-cast in view of the sensational opening-round 21-19, 22-24, 21-17 defeat of Malaysia's three-time Olympic silver medallist and four-time All England champion, Lee Chong Wei, at the hands of the relatively unheralded Brice Leverdez of France, after 75 minutes of intense, edge-of-the-seat action at the Emirates Arena in Glasgow.
Leverdez, who trailed the Malaysian ace 1-7 in head-to-head career meetings, and had lost their most recent clash at the 2017 All England Super Series Premier in straight games, was full value for his success. The Frenchman would not have been flattered if he had won the match in straight games, for he held two match-points in the second game at 21-20 and 22-21, but failed to convert them, the second one on a heart-stoppingly close unsuccessful line challenge.
It must be said, though, that Datuk Lee (a prestigious title conferred on him by the Malaysian government, and equivalent to the British 'Lord', seeking his first world championship crown was at nowhere near the top of his form on the day. The man who ended second-best in the last four editions of the Worlds since 2011 was distinctly nervy in his demeanour, nowhere near as swift on his feet as he normally is, nor as powerful with his usually lethal smashes.
Lee was also bothered by the strong cross-drift in the vast arena, in which five courts had been laid for the proceedings of the opening rounds of all five events. He repeatedly netted his overhead drops from the back court; but yet could have won if a line call that would have given him an 18-16 lead in the decider had it not been overturned by Hawk-eye. From 17-all, Leverdez did not lose another point as he played like a man possessed, to claim a five-point reel, and show Lee the door.
The exit of the Malaysian, who turns 35 in October, meant that the chances of his winning a World Championship gold medal are receding nearly as fast as his hopes of netting an Olympic gold at Tokyo in 2020, at the age of nearly 38. It also meant that two-time reigning world champion, Chen Long of China, has one less prime contender to take care of, in his attempt to record a hat-trick of world titles.
The fifth-seeded Chen, who did not break sweat while literally strolling through his lung-opener against Georges Julian Paul of Mauritius, will probably have to deal with veteran Sony Dwi Kuncoro in his next outing. The 33-year-old Indonesian, who has won silver (2007) and bronze (2009) at earlier Worlds, as also an Olympic bronze (2004), has sunk to No 61 in the Badminton World Federation (BWF) rankings, but actually leads Chen 2-1 in career meetings.
Should Chen restore parity in their head-to-heads, as he certainly should, he will have India's Ajay Jayaram, seeded 13th at Glasgow, barring his path to the quarter-finals. Jayaram, who clashes with Dutchman Mark Caljouw in the second round, is not likely to worry the tall, 28-year-old Chinese star, for he has an imposing 5-0 career head-to-head tally against the Indian, and has yet to even lose a single game to Jayaram, who turns 30 in September.
The other main title contender, five-time world champion Lin Dan, seeded seventh, played well within himself while knocking out local boy and Scottish No 1, Kieran Merrilees, and has earned a second-round meeting with Denmark's Emil Holst, whom he sensationally trails 0-1 in career meetings. The Chinese left-hander unaccountably surrendered tamely to Holst in March this year, on the eve of the All England, where he lost in the semi-finals to compatriot Shi Yuqi.
Few will bet on Holst repeating that German Open victory over Super Dan, who appears to have prepared well for this event, after winning the Malaysian Open Super Series Premier at the expense of arch-rival Lee Chong Wei, and being runner-up in three games to Chen Long at the Badminton Asia Championships. Earlier, in the Swiss Open, he had comprehensively thrashed Shi Yuqi, gaining sweet revenge for his reverse in the penultimate round of the All England.
The top seed in the event, South Korea's Son Wan Ho, was hardly impressive while settling the pretensions of unheralded Finn, Kalle Koljonen; and further buttressed the feeling that he had gained the top ranking, not by a string of outstanding performances, but by virtue of having reached the closing stages of almost all the tournaments in which he has participated this season.
Son takes on Hungarian Gergely Krausz in his second round, and appears headed for a pre-quarter-final clash with Thailand's Tanongsak Saensomboonsuk. The Thai southpaw, seeded No 11, blew hot and cold while eliminating Nick Fransman of the Netherlands in three games, losing his concentration when sitting on a hefty lead in the first game, and being forced into going the full distance.
The Korean world No 1, essentially a steady, defensive player, should have little difficulty in making the quarter-final, where he is slated to bump into India's eighth seeded Kidambi Srikanth – provided Srikanth works his way through a minefield section of the draw that includes the exciting young No 14 seed, Anders Antonsen of Denmark and Indonesia's former World Championship bronze medalist, Tommy Sugiarto. The Indian's second-round outing is against Frenchman Lucas Corvee.
As for the other two Indians in the men's singles draw, Sameer Verma had a comfortable opening outing against Spaniard Pablo Abian, who retired when the Indian had the finishing line well in sight. Verma will, however, have his hands full on Wednesday, when he takes on English No 1 and current European champion, Rajiv Ouseph, seeded No 16.
The two will be crossing swords for the first time, and the Indian will have to deal with the metronomic accuracy, steadiness and excellent court coverage of the Englishman of Indian descent, who has a 1-1 career record against Sameer's elder brother, Sourabh, who did not qualify for the Worlds.
Sai Praneeth, seeded No 15, and sitting in the top segment of the bottom half of the draw, was an impressive 21-18, 21-17 winner against the dangerous Hong Kong player, Wei Nan, and will next run into Indonesia's Anthony Sinisuka Ginting. The diminutive Indonesian, who occupies the 26th rung of the BWF ladder, has a 1-0 advantage over the Indian in career meetings, having beaten Praneeth in three games in the 2016 Thomas Cup finals.
However, Praneeth, who won back-to-back international titles (Singapore Open and Thailand Open) earlier in the year, is a much improved player after changing his training routine under the watchful eyes of Indonesian coach Mulyo Handoyo, coach of former world champion Taufiq Hidayat. The 25-year-old Indian is strongly favoured to sideline Ginting, and move to a third-round meeting with either sixth-seeded Chou Tien Chen of Chinese Taipei or Germany's Marc Zwiebler.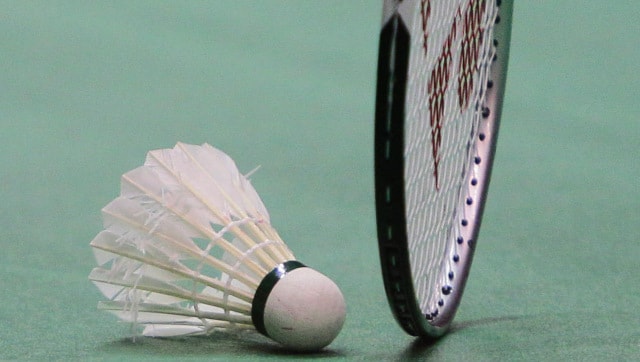 Sports
"Indian Badminton has seen great success with two successive medals coming from Olympics and with this latest news of the World Championships is the right stimulant for the game," BAI general secretary Ajay Singhania said.
Sports
Park also addded that Tai Tzu-ying would be Sindhu's biggest rival at the Olympics.
Sports
Sindhu has been clubbed in an easy Group J, also comprising Hong Kong's Cheung Ngan Yi.