Women's World Chess Championship: When Harika Dronavalli showed the stuff champions are made of
We will have to wait for the tournament to end to know what Harika Dronavalli did on the night before the second game of her semi-final, but whatever she did, it was perfect.
A depressed Harika Dronavalli walked back to her room after the first round of the semi-finals. She had played the Karpov variation in the Nimzo Indian and her king was slaughtered by Tan Zhongyi's marauding pieces. 1-0 down in a two-game match! The margin of error couldn't get smaller than this! What do these top players do in such a scenario? How are they able to sleep?
When Viswanathan Anand was trailing by a point in his match against Boris Gelfand, the Indian champion couldn't sleep the entire night. In a recent interview, he said that he felt completely helpless and confessed to his wife that he was going to lose the World Championship crown. After all, in the last six games that he had played against Gelfand, he had failed to find an advantage. Sleep deprived, he went to the board for the eighth round the next day and demolished Boris in just 17 moves! That's the material champions are made up of!
C'mon @HarikaDronavali . All the best. Just play chess today & try keep the play going. You have played very well

— (@vishy64theking) February 24, 2017
Harika had to do something similar to what Anand had done. She had only a night to recover. She had to choose a line which wouldn't be too theoretical since her opponent would be well prepared for it, and she couldn't go for something so unconventional that it was objectively bad. She had to maintain a very delicate balance. The opening choice could very well decide whether we would get an interesting battle or totally analyzed barren game. We will have to wait for the tournament to end to know what Harika did that night, but whatever she did, it was all perfect. She came to the second game fresh, rejuvenated and with great energy pushed her pawn to 1.e4.
The Sicilian Rossolimo is the right opening in such a situation. Not as theoretical as the main lines, and at the same time contains plenty of venom. Soon, Harika got just the position she would have hoped for. Not an objective advantage, but all the pieces were on the board and the better player could outplay the opponent.
The thing which separates these top players from others is the ability to withstand pressure. When Harika went to the board she had the hopes and aspirations of an entire nation on her shoulders. For years, she had been working hard for this moment and now it had finally come. Any wrong step would mean instant elimination.
This pressure is not easy to handle. It can cripple you. I remember when I was in a must-win scenario to get my maiden IM norm (it was a big thing for me in 2009!) I blundered horribly right out of the opening. It was as if my brain had frozen. But players like Harika not only withstand the pressure, but start enjoying it. They start to get into their zone and forget about the result that is required. All the nervous energy is converted into highest levels of concentration. The pressure that was on you is suddenly seen in the eyes of the opponent. That's what champions can do.
Playing in this zone Harika completely outplayed her Chinese opponent, who was left with absolutely no chance to fight back. However, this state of highest concentration and withstanding pressure is very brittle. The moment you lose it, your clarity of decision making vanishes. Suddenly you start shivering. The result becomes the most important thing in your mind. This is precisely what happened to Harika as she started to miss the most elementary tactics.
Somehow she managed to get the game to a position where she had to checkmate with a bishop and knight. While everyone thought it was a given for a grandmaster to know this mating pattern, Harika struggled big time. "Doesn't she know the W manoeuvre?" "What is the use of studying so much theory, when she cannot mate with a bishop and knight?", "How can a World Championship semi-finalist play like this?" These were the questions on the mind of every chess fan. Well, it's true that for a player of Harika's calibre, this was elementary stuff. She should know it like the back of her hand. However, the dejection of a horrible loss in round one to the ecstasy of getting a winning position, to the sadness of botching it up and then the jubilation of once again being close to victory, got to her. With such ups and downs, the mind clearly loses its clarity!
In such a scenario it is quite possible to forget the W-manoeuvre required to checkmate with a bishop and knight! She had 50 moves to mate her opponent, before the game would be adjudged as a draw. She was tantalizingly close to that mark, before she struck the right plan and mated her opponent with five moves to go! It was a classic Bollywood thriller!
Replay the entire game on ChessBase India with master analysis
So what does this victory mean? It means that Harika now faces Tan Zhongyi in the rapid and blitz tiebreaks on 25th of February. The momentum is on her side and in terms of quality she is definitely the superior rapid player. Hence, we could say that Harika is a favourite to move to the finals. However, she has to ensure that this 161 move marathon doesn't affect her energy levels.
In the other semi-finals Anna Muzychuk blanked her opponent Alexandra Kosteniuk 2-0 to move to the finals. Anna is already the World rapid and blitz champion. She will be looking to make it a triple crown! Between her and the World Championship crown lies an Indian or a Chinese opponent! We hope that it would be the former! Go Harika!
Sagar Shah is an International Master and the CEO of ChessBase India
Sports
Divya Deshmukh scored five points from nine rounds of the First Saturday Grandmaster chess tournament in Budapest and came up with a rating performance of 2452 to secure her third and final WGM norm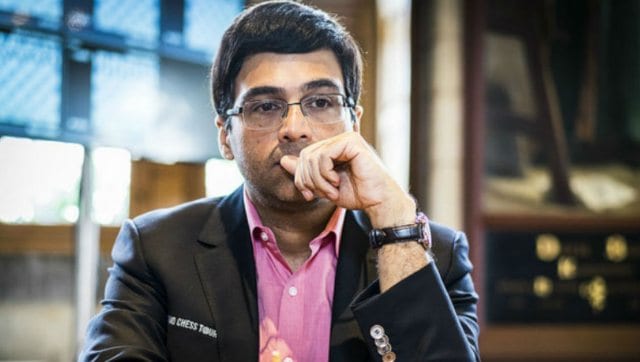 Sports
The FIDE World Chess Championships between Magnus Carlsen and Ian Nepomniachtchi will be a 14-game extravaganza in Dubai from 24 November