Women's World Boxing Championships: Australia's Anja Staridsman advances to second round after beating Cordero Hernanadez
Most of the medal contenders won their respective bouts on the opening day of AIBA Women's World Championships with Anja Staridsman of Australia advancing to the second round in a split verdict.
New Delhi: Most of the medal contenders won their respective bouts on the opening day of AIBA Women's World Championships with Commonwealth Games gold medallist Anja Staridsman of Australia advancing to the second round in a split verdict here Thursday.
The bout between Stridsman and Cordero Hernanadez of Columbia in lightweight category turned out to be the best contest of the opening day which saw first round bouts in the three categories of 51kg, 57kg and 60kg. The Australian got a 3-2 split verdict from the judges.
In the first round, the Aussie got 10 points each from three judges while in the second, she just about managed to get the nod from two of the five judges.
What made the difference was the third round when she got full points from four judges to progress to the second round.
Originally hailing from Sweden, Stridsman moved to Australia at the age of 19 for further studies. But boxing became a passion for her when she turned 23.
In 2015, she earned her Australian citizenship and won a gold medal in the Australian National Championships.
Stridsman tore her Anterior Cruciate Ligament (ACL) in a freak accident during a bout in Poland two months before the Australian team trials for CWG.
The 31-year-old, often referred to as the 'Comeback Queen', underwent a tricky operation and her damaged knee tendon was replaced with an Achilles tendon from a corpse. She defied all odds, took part in the Gold Coast CWG and went on to win a gold medal.
In another bout of the day, pint-sized Kazakh Zhaina Shekerbekova showed her tactical superiority against Russia's European champion Svetlana Soluianova with a shocking 5-0 win in the 51kg.
Algeria's Ouidad Sefouh moved down to the flyweight (51kg) just before the start of the Women's World Boxing Championships and she used her longer reach against Germany's Ursula Gottlob to win her opening contest.
Switzerland's Sandra Brugger beat Indonesia's Asian Games bronze medallist Huswatun Hasanah to set up a second round clash against India's 2006 edition gold medallist L Sarita Devi in 60kg.
Somalia's Ramla Ali (57kg) came with a lot of expectations after winning national titles in England, where she stayed for many years after fleeing from Mogadishu during the civil war. However she lost in the first round against Doaa Toujani of Morocco.
"I am disappointed, I thought I had some clear punches on my opponent but that was not enough for me to win," said Ali who was cheered by Somalians and Indians from the stands.
The Results:
Kernachan Stephanie (SCO) bt Jang Euna (KOR) - 4:1; Fuchs Virginia (USA) bt KOB Tetiana (UKR)- 5:0; Pang Chol Mi (PRK) bt Benny Tasmyn (NZL)- 5:0; Ichshanova Nazym (KAZ) bt Islam Mst Onita (BAN)- 5:0; Andrew Amy (NZL) bt Khelif Hadjila (ALG)- 5:0; Kholodkova Snizhana (UKR) bt Watanabe Ayane (JPN); Sartakova Mariia (RUS) bt Mestiaen Mona (FRA)- 4:1 Mancini Delphine (FRA) bt Lescurat Clara (ARG)- 5:0; Jones Ebonie Alice Lillie (ENG) bt Azizah Ainun (INA) 5:0; Toujani Doaa (MAR) bt Ali Ramla (SOM) 3:2; Perijoc Lacramioara (ROU) bt Mirzaeva Yodgoroy (UZB)- 5:0; Scotney Ellie (ENG) bt Lin Ssu-Ting (TPE)- 5:0; Beterian Jemyma (NED) bt Tumurkhuyag Bolortuul (MGL)- 4:1; Bruyevich Helina (BLR) bt Sakobi Matshu Marcelat (COD) -5:0.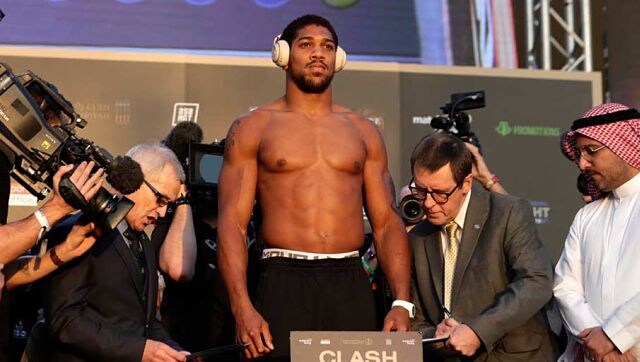 Sports
Joshua is set to face World Boxing Organization (WBO) mandatory challenger Usyk in London on Saturday, with a crowd of some 60,000 expected at Tottenham Hotspur Stadium, the home of the Premier League club.
Sports
Sachin was up against one of the strongest contenders for the title in Gaurav (Railways Sports Promotion Board) and came out triumphant by a 4-1 margin.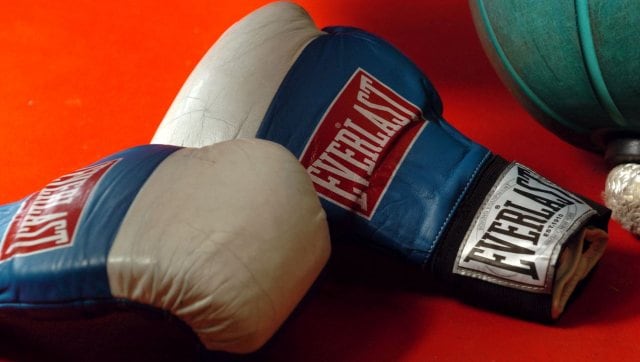 Sports
With the participation of 35 States/UT Units and Boards and close to 400 boxers, the championships will be played as per the International Boxing Association's (AIBA) revised weight divisions, increased from 10 to 13.