Women's World Boxing Championships: AIBA withdraws Stanimira Petrova's accreditation after she accused judges of corruption
Stanimira Petrova, a 54kg gold-medallist in the 2014 edition, accused the judges of corruption after losing her 57kg world championship pre-quarterfinal bout to India's Sonia Chahal
New Delhi: Former gold-medallist Stanimira Petrova had her world championship accreditation revoked by the International Boxing Association (AIBA) on Tuesday after the world body ruled that her allegation of corruption by judges was not backed by evidence.
The Bulgarian, a 54kg gold-medallist in the 2014 edition, accused the judges of corruption after losing her 57kg world championship pre-quarterfinal bout to India's Sonia Chahal on Monday. Sonia won the bout in a 3-2 split decision.
AIBA's decision to revoke Petrova's accreditation came a day after her coach Petar Yosifov Lesov was barred from the corner for throwing a water bottle inside the ring after the bout.
In a statement issued on Tuesday, the AIBA said that by her conduct, Petrova has disrespected her opponent, the judges, the referee, the event organisers and the world body itself.
It said the incident will also be forwarded to AIBA Disciplinary Commission for a review.
"Ms. Petrova has made false and misleading statements regarding the AIBA officials. So, AIBA has decided to extend the removal of the accreditation to the Bulgarian boxer Stanimira Petrova (57kg) due to her unacceptable and unsportsmanlike conduct," AIBA Executive Director Tom Virgets said.
"She has shown inappropriate behaviour at the conclusion of her event. Her actions are reflective of her coach who disrespects and tries to damage the credibility of the sport," he added.
Virgets said any allegation should be supported by proof, which wasn't done by Petrova.
"We must change the culture of our coaches and athletes who have been taught that it is acceptable to yell corruption 'without providing evidence', every time they lose a bout. Our coaches and athletes must develop the habits of good sportsmanship," Virgets said.
"The AIBA does not tolerate in any circumstances such behaviour against the AIBA values and AIBA Code of Conduct."
The top official also said that the tournament has so far been conducted "under the highest standards of level playing field".
"AIBA has recently put into place many safeguards to ensure fairness within the competition and I am very pleased with the results," Virgets asserted.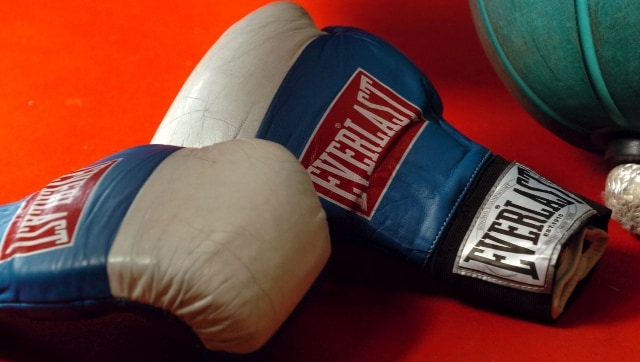 Sports
Indian boxing has two foreign recruits in men's High Performance Director Santiago Nieva of Sweden and his women's team counterpart Rafaelle Bergamasco from Italy.
Sports
In a circular issued for this year's honours, which are expected to be announced in the next few days, the ministry said that athletes penalised for doping offences will be eligible at the end of their suspensions but any achievements during the period will not be considered for the awards.
Sports
De La Hoya last fought in 2008, when he was subjected to a beating by Manny Pacquiao in Las Vegas over eight one-sided rounds.