Women's World Boxing Championships: Saweety Boora's journey from training in ploughed fields to boxing for India
Saweety Boora talks to Firstpost about her journey from having to train in ploughed fields in Haryana to representing India at the Women's Boxing World Championships
The first time Saweety Boora donned boxing gloves and climbed into a ring, she remembers being rattled to her bones by the boxer she was facing. This was Saweety's first-ever exposure to the contact sport, while her opponent was a battle-hardened veteran, who was gunning for a spot at the Sports Authority of India campus by winning the trial.
"Pehle round main maine bahut jyaada maar khayi thi (In the first round of the bout, I was soundly thrashed)," Saweety chuckles.
Adding to her misery was her brother, who gleefully goaded her at the break between rounds by saying, "Ho gaya tera boxing? Pit kar aa gayi! (Are you done with your boxing fascination? You're being soundly beaten!)"
Saweety though wasn't nearly done with the sport. Or the bout. As she mirthfully recollects now, she nonchalantly walked back into the ring and floored her opponent in the second round with an upper-cut – even though she now admits she didn't know it was called that back then.
The punch not only sent her opponent sprawling on the canvas, but also led to the SAI centre's coaches taking notice and admitting her to the centre.
As time passed, not only did her vocabulary of boxing get better, but the grammar of her punching also became more fluent. Gold medals at the state championship and Nationals followed. "I was always a feisty girl growing up. Even in school, when we got into a dispute with someone, I'd use my hands to settle the matter," the Hisar native says.
"People would always tell my father, 'bhaisahab, aapki ladki main badi jaan hai (there's a lot of fight in your daughter).'"
But even spunk can wilt when you don't temper talent with adequate facilities. Saweety laughs as she recollects how she would train when she was a budding boxer. "Where we lived, everything was just farmland. So our coach would usually take us to the fields near Chaudhary Charan Singh Haryana Agricultural University to train. When we wanted to spar, we'd go to the farmlands. When we wanted to work on our stamina, we'd sprint in the farmlands. In hindsight, that was an excellent strategy, since our feet would sink in the ploughed fields. Bahut jyaada jaan lagti thi training main (It used to take all our strength just to train)," the 25-year-old recollects.
While most boxers are usually averse to studying, Saweety says she was good at studies, but desperately wanted to make a career in sports. "Hamaare khoon main hi sports hai (Sports are in our blood)," she says before pointing out that she even made it to the Haryana state kadabbi team which was to compete at the junior Nationals, but skipped the event due to her board exams.
But she is quick to say that ever since she started boxing in 2009, studies, just like everything else, have taken a backseat — a decision justified by the list of accolades that have followed. Only this year, she has clinched a gold at the Umakhanov Memorial Tournament in Russia, a silver at the inaugural India Open tournament and a bronze at Kazakhstan's Strandja Cup. She will now be looking to better the World Championships silver she won in 2014. Albeit, this one will be slightly more difficult for her. She's adjusted her weight class, to fight in the 75kg category as her regular 81kg event is not in the Olympics.
The competition at Olympics-bound weights is usually tougher many times over. But Saweety in unfazed. "My regular body weight is around 72kg. I used to still fight in the 81kg weight class. So this adjustment may not be that difficult. But it's a really competitive category and all my opponents are used to fighting in this weight. Tough hai. Impossible nahi. (It's tough. But not impossible.)"
And if the going gets tough when the World Championships begin, Saweety's plan is to walk into the ring and throw another upper-cut, just like the one that started it all.
Find latest and upcoming tech gadgets online on Tech2 Gadgets. Get technology news, gadgets reviews & ratings. Popular gadgets including laptop, tablet and mobile specifications, features, prices, comparison.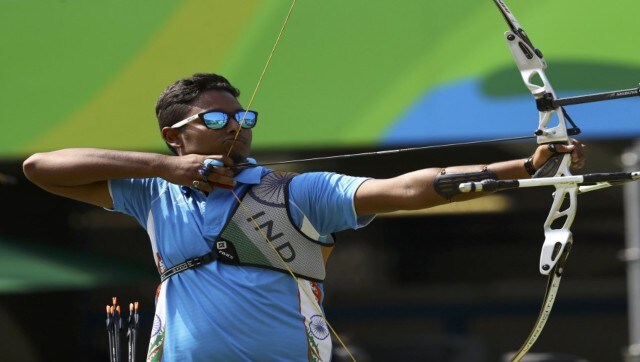 Sports
Das, who is part of the national camp and is currently training at ASI Pune, has qualified for the Tokyo Olympics along with compatriots Tarundeep Rai and Pravin Jadhav in the men's recurve team event with an impressive show at the 2019 World Championships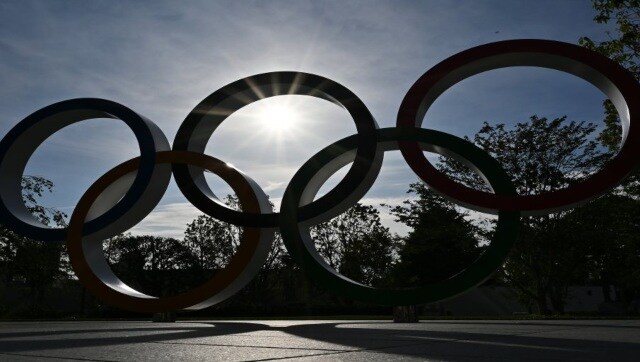 Sports
Japan's borders are still largely closed to foreign visitors and a vaccine is months or even years away, feeding speculation about whether the Games are feasible at all.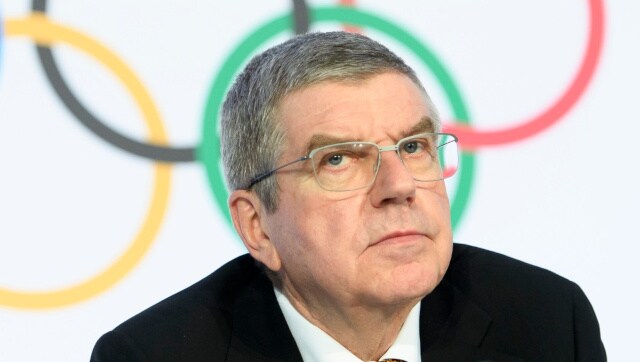 Sports
The 2020 Games were postponed in a historic decision earlier this year because of the coronavirus pandemic, and they are now set to open on 23 July, 2021.